Thursday August 8: My daughter Becka and I have had a great time visiting long-time friends in Pasco, Washington, but she needs to get back to her summer job in Wallace and it is time for me to see how "holding-down-the-fort" has gone for Clifford at Sloway Campground in western Montana.
When Becka and I leave Pasco, she takes a scenic detour that takes us to a self-serve produce stand where we buy melons, blueberries, and honey, and then to a produce store full of good-to-eat food, where I buy more honey. What a fun detour.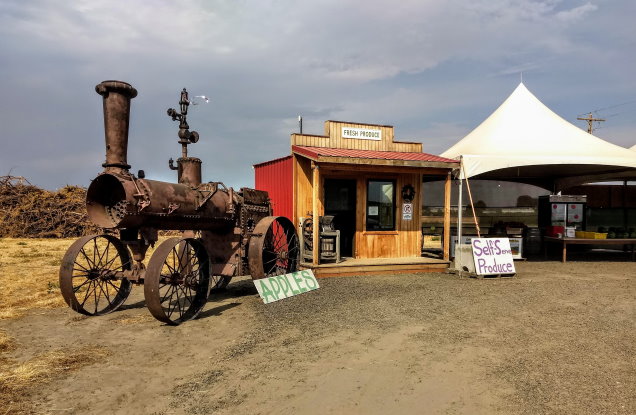 When we get as far as Coeur d Alene, Becka takes me to this cool place along Coeur d Alene Lake where we sit on a platform above the water to have our very extra delicious lunch and adult beverages. My goodness, traveling with Becka is So.Much.Fun!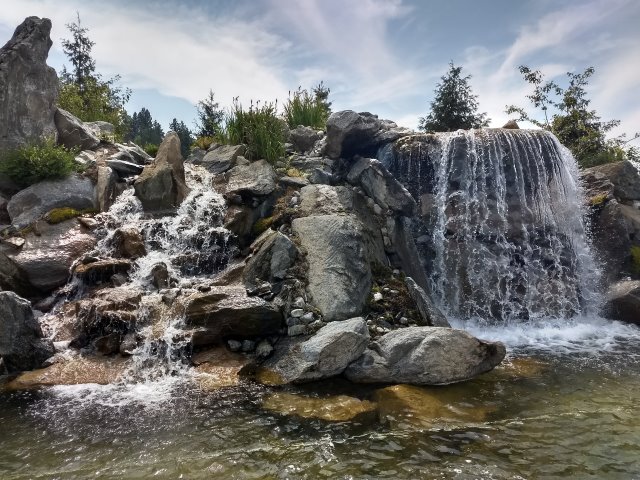 Coeur d Alene Lake

Traveling with Becka

Adult beverages…

and a delicious lunch
Back in Wallace, we unload stuff at my daughter Katie's Bernard Building, as Becka and I will be moving over there from the 4th Street house where she has been staying. Her apartment is next to the big central kitchen and I will spend tonight in a smaller, but very sweet apartment, just down the hall. Becka's apartment is topsy-turvey at the moment, full of stuff from the previous owners/tenants. I spend the afternoon, while she is at work, cleaning and reorganizing, so by the time she gets off work, it looks quite nice and homey.
Daughter Merri is also in Wallace, working this weekend as a cook at the same place where Becka works. When the girls get off work, we go up on the roof of the Bernard Building, four stories up, relaxing in the cool of the night as we share a bottle of orange muscato. Too late, too tired for anything else, we soon all go off to bed.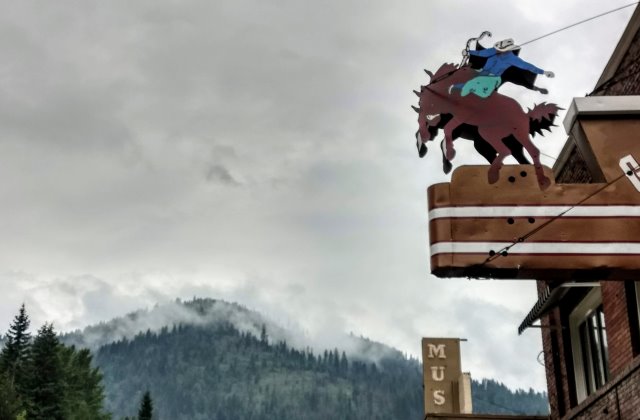 Friday August 9: Becka makes a really great breakfast for me, Merri, and herself. (Katie is sick, so couldn't join us.) We run errands around town and had planned to go out to eat lunch before I leave for Sloway, but every eatery is either closed or too busy. We buy food at Harvest Foods and have a picnic in Becka's front room instead, which worked out just fine.
On the way back to Sloway, I stop at the artesian well, Elmer's Fountain, not far from Wallace. The water there is so good and the place has a pleasing ambiance. I notice a trail that I have not seen before and am tempted to follow it, but instincts tell me that I should head on back to Sloway.
Elmer's Fountain

Path is tempting
I have a relaxed drive over Lookout Pass, back to Montana, where Clifford is eager to hear about my travels. Traveling was fun, but it is also good to be back "home."