Friday August 2: Today is a day of walkabouts taking photos, mostly of the Clark Fork River at the Sloway Campground where Clifford and I are camped, just off I-90 and a little east of St. Regis, Montana. Since we have had several travel days, I have a to-do list of things that were put on a back-burner, and most of these are taken care of today. Clifford has his project list, mainly ham radio and playing his dulcimer.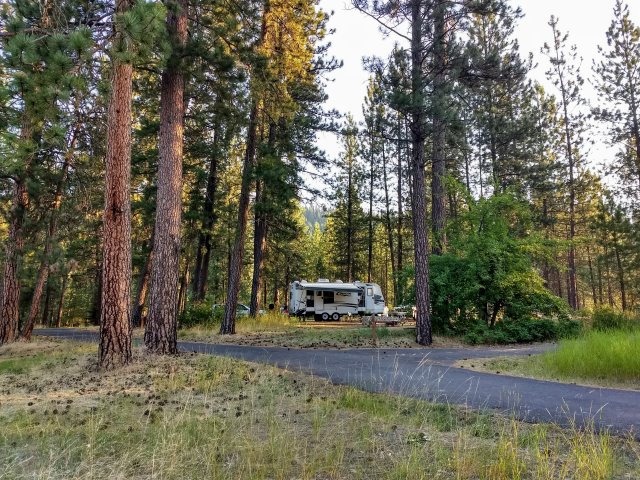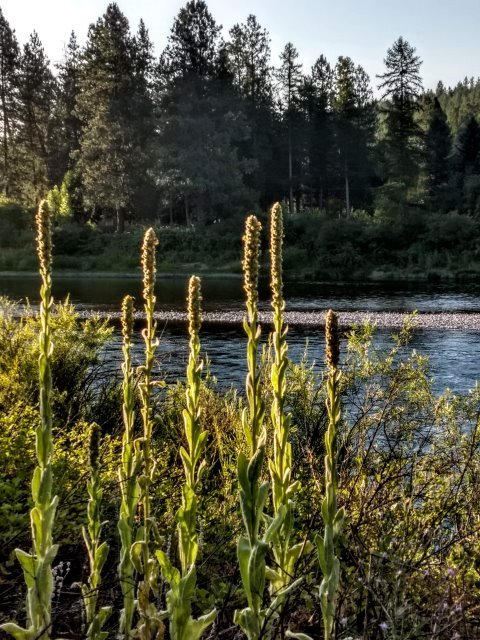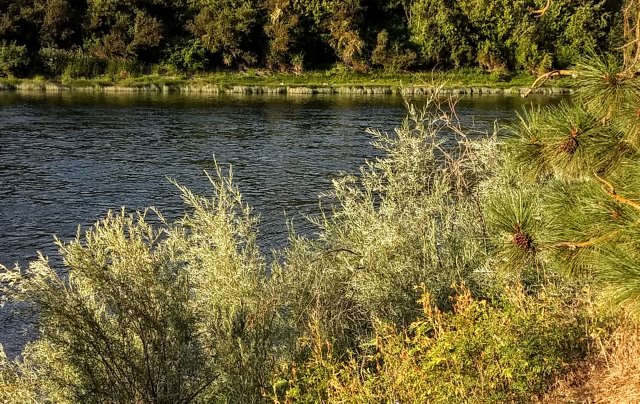 Saturday August 3: This morning I take coffee and journal and go to the picnic table by the river to sit in the sunshine while I sip and write. After breakfast, I work on more of my projects, including backing a day pack for my trip to Wallace, Idaho, to visit my daughter Katie and her family, and daughter Becka, who is spending the summer in Wallace, working and visiting Montana/Idaho family.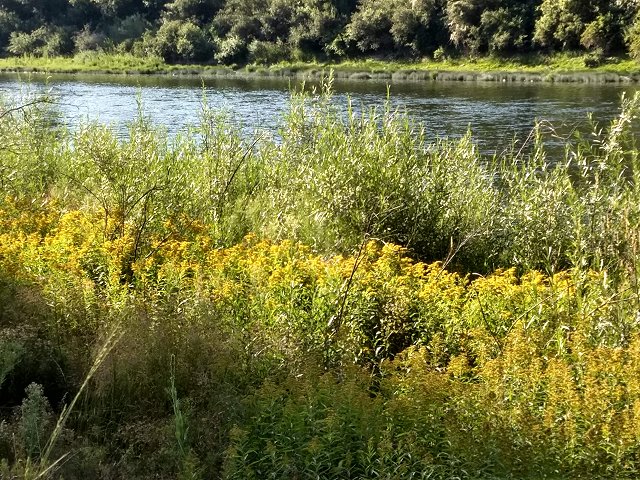 Although I had planned to leave for Wallace tomorrow morning, my daughters convince me that I should come over this afternoon, as there will be a live band playing on the streets this evening. So, I finish packing and getting things ready for Clifford to be on his own for a few days.
It is a lovely drive to Wallace, I-90 winding its way through the Coeur d Alene and St. Joe Mountains and over Lookout Pass into Idaho. At Wallace, Katie and her husband Jeremy show me around the three-story brick apartment building that they have just purchased. It has an interesting history in that a large family lived there and then the building was apparently abandoned with food still in the cupboards, clothing still in the closets, dishes and books and other personal items still in place as if the family expected to return any moment. While there may be a perfectly ordinary explanation, the place has an ambiance of intrigue.
Except for the dust…

…one would think….

…the family will return momentarily
I do laundry while Katie and Becka finish their evening jobs, then we listen and dance to music until the bands wrap things up – late!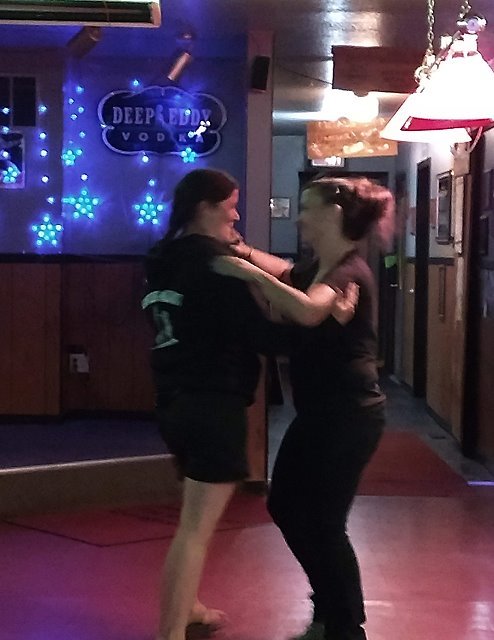 I stay with Becka at Katie's 4th Street house, which happens to be the house where Clifford and I lived in the upstairs apartment when we lived in Wallace a few years back. There is a bit of nostalgia in being in Wallace and staying in the 4th Street house. And I love having this time with my girls!