We arrive at La Posa South, south of Quartzsite, Arizona, in time to celebrate a late Thanksgiving dinner with my brother Rollie and his fiance, Tata. A few days later they park their Class A next to us, which allows for daily morning coffee together and the sharing of news and activities.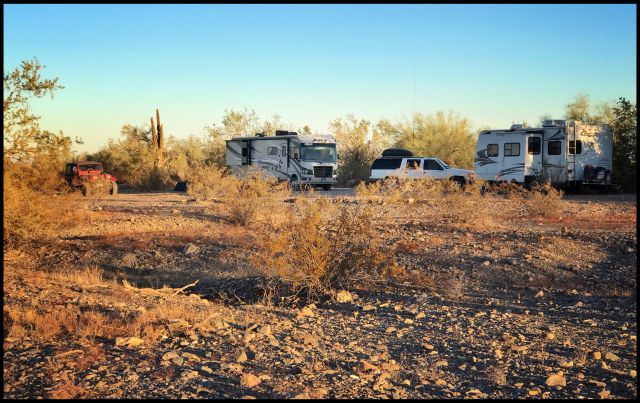 The first days here are centered around reorganizing cupboards and drawers, as being here for the winter means we have a lot of stuff to keep tidy and organized, and Clifford is focused on getting antennas up for his ham radio. Other than that, I go for daily walks, exploring the desert around us, especially enjoying taking photos at sunrise and sunset.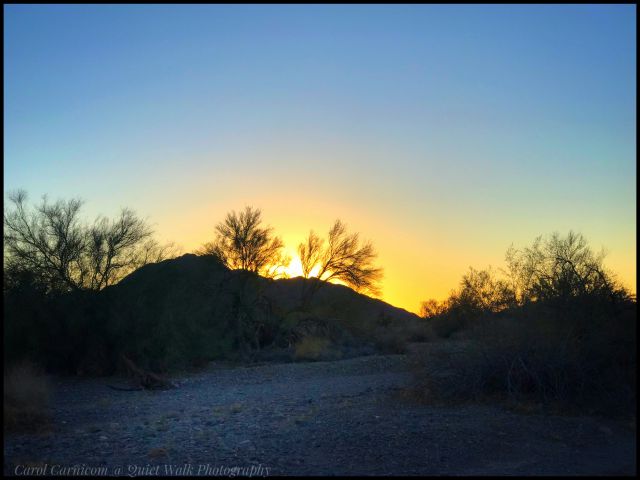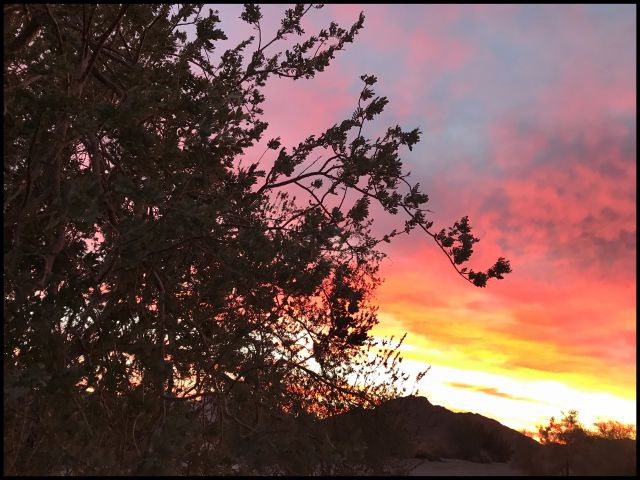 The wind is an issue, but we spend as much time outside as possible and set up a nice space by the largest of the mesquite trees at our camping spot, planning for sun, shade, privacy, and protection from the wind. One must be flexible!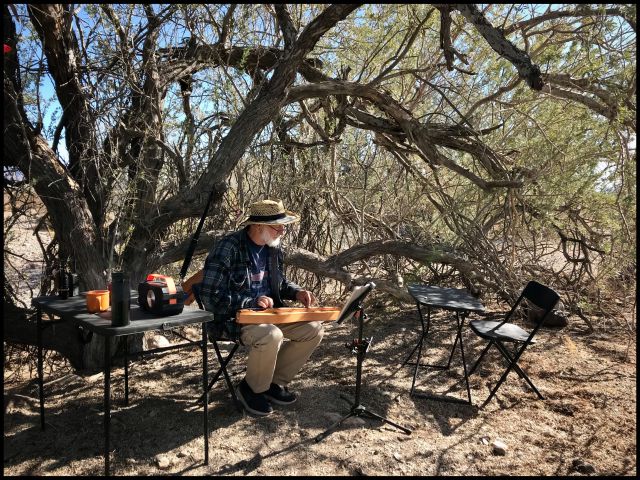 Even though I had been posting a daily "Higher Vibration" photo every single day for well over a year, the last month has caused too much disruption in my life, so I'm not keeping track of the days any longer, but I do post a photo on social media almost every day. There is almost always something on the daily meanderings that is worthy of being considered a "Higher Vibration."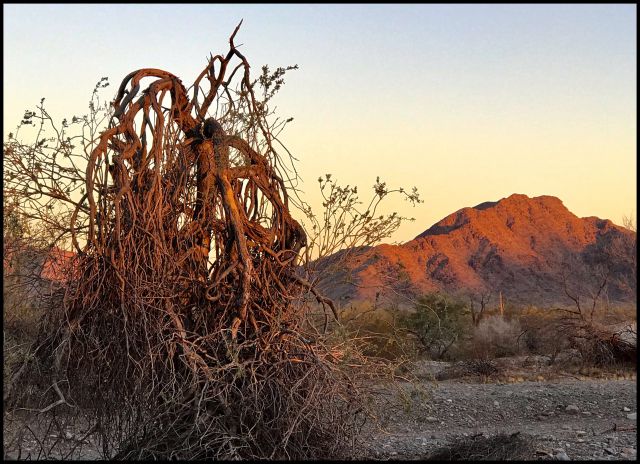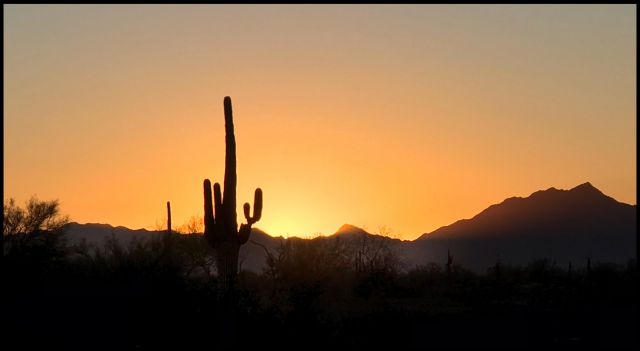 The awareness of my surroundings gives me more appreciation for the desert, as well as appreciation for life itself. I can only hope that I am drawing good vibes, not only to myself, but to the whole world.