We who live in Monticello or nearby have a treasure in our backyard. Abajo Mountain with its variety of trees and shrubs and flowers, campgrounds, dispersed camping areas, mountain roads and jeep trails, "lakes," and views provides something for everyone.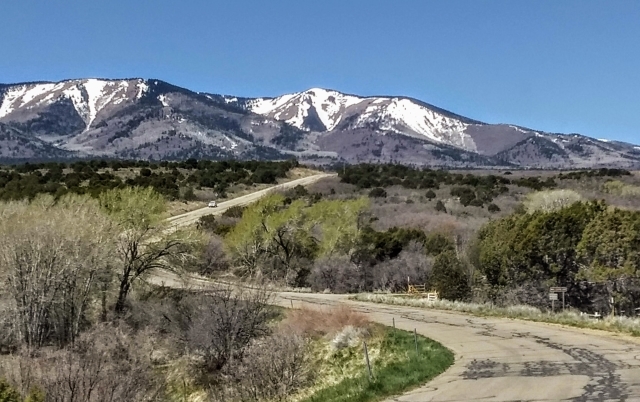 At 9,000 feet, Pine Flats where we picnic or camp is delightfully cooler in the summer than the valley below, let alone the canyon lands. A myriad of roads, sometimes rocky or rutted, lead to spots where a bit of privacy can be found, surrounded by scrub oak or shaded by great pine trees. Stands of aspen add their graceful beauty and ambiance to any stopping point.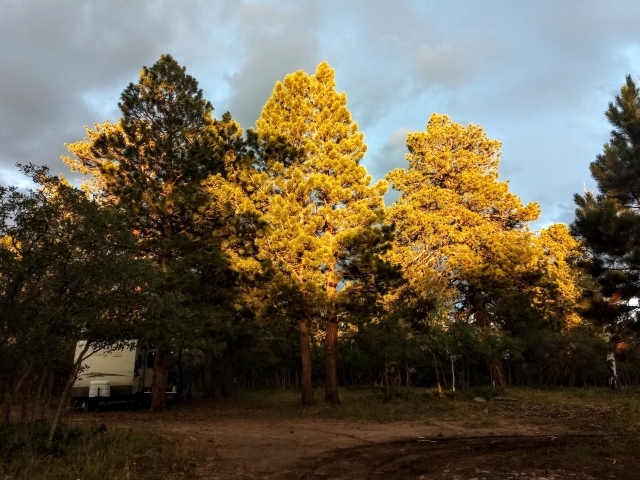 We have camped at Dalton Springs Campground and picnicked in the late autumn at Buckboard Campground when all campers are gone. The autumn-colored aspens on a clear fall day are quite the delight, even though sometimes it has been so chilly that we've ended sitting in the car for our picnic.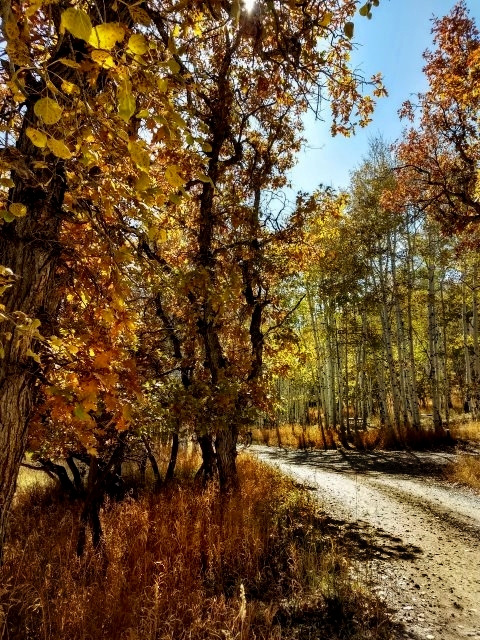 A picnic at Monticello Lake is a treat for us, since bodies of water or streams are a bit of a luxury in Utah. Fishermen certainly seem to appreciate Monticello, Lloyd, and Foy Lakes for their own reasons.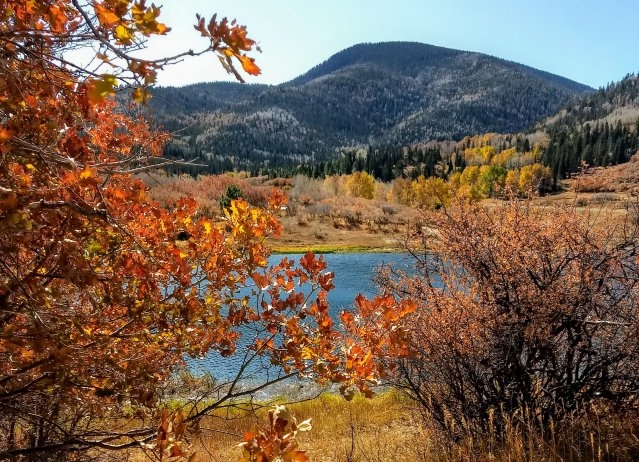 The paved route over the north slope of Abajo is a most enjoyable and scenic way to make a trip to Newspaper Rock and on to the southern entrance to Canyonlands National Park.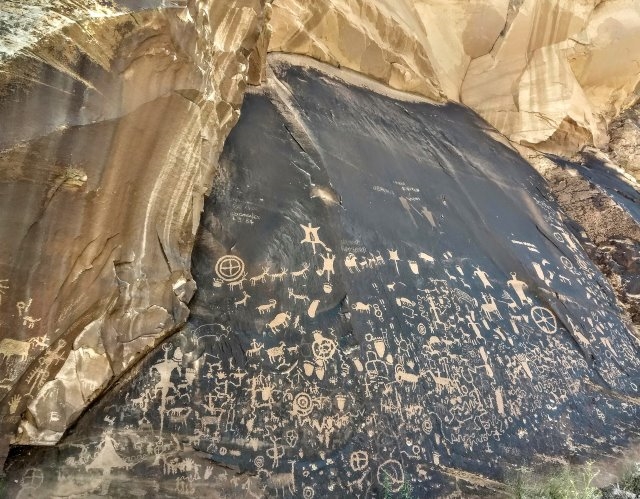 With all this being said, not all those who go up the mountain are aware of their responsibility as stewards of the land. When we are camping, I walk daily, sometimes on the jeep trails, sometimes on game trails, and I always come back with a bag of trash I've picked up due to the carelessness of others. Beer cans and soda cans, tinfoil, broken glass, and so on are found even in remote spots as well as along the roads and in campfire rings.
Messy half-burned trash is ugly and attracts flies and rodents. This thoughtlessness is inexplicable, as are the ruts left by those who choose to go off-road to tear around in the forest just because they can, not because it is good for the land. The ground layer here in the forests, especially where the wild iris grow, is fragile and easily damaged.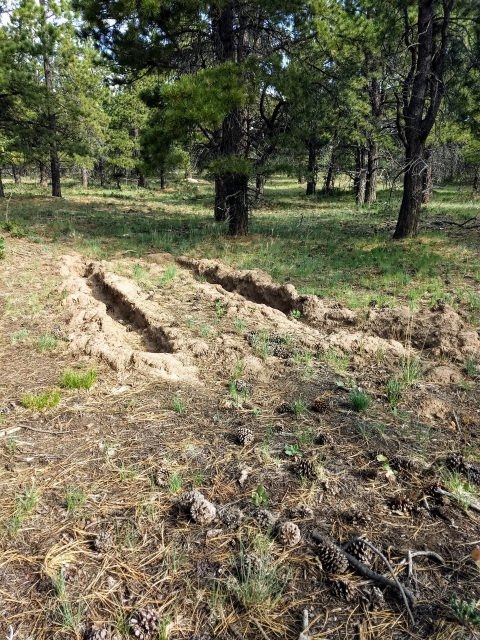 Even with signs prohibiting campfires during these hot dry summer months, there are campfires being built, which seems rather irresponsible and potentially dangerous under the current conditions.
We are fortunate to have Abajo only a few miles from town. Being respectful of this mountain and what it has to offer is a must for EVERYONE! "Pack it in – Pack it out" is a good start. Be mindful of forest fire season and refrain from campfires. Stay on the roads and don't go making tracks through the forest (or other people's campsites) with ATV's, motorbikes, and high-clearance vehicles. Loud music and loud generators are not appropriate, especially at night. Being considerate of others and being good stewards of this land is not too much to ask of any of us.
Come and enjoy the mountain, the jeep trails, the picnic and camping spots, the fishing.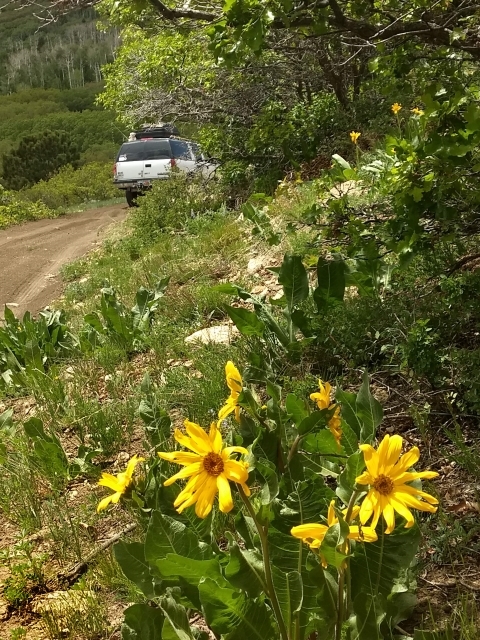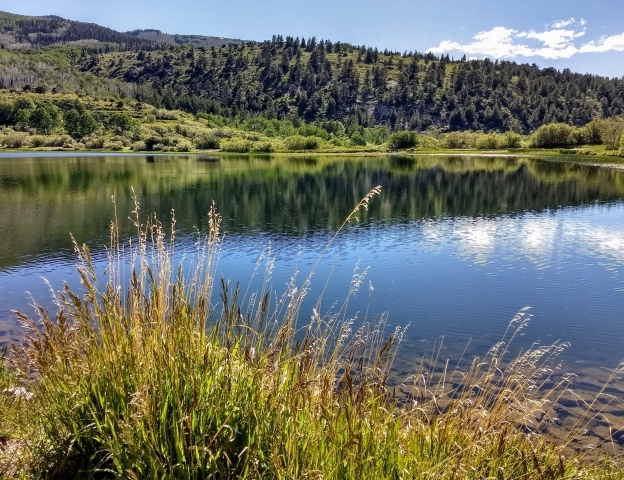 Most especially, be mindful of the beauty that is here on Abajo Mountain. Treasure the treasure that we have!