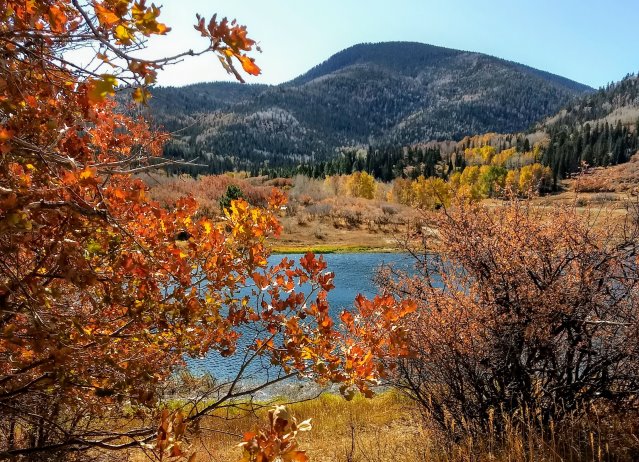 Monday October 14: A few days after our return to home-base in southeast Utah, with a sunny sky and the promise of a day in the 60's, Clifford and I make a trip up Abajo Mountain for a photo outing.
We first go to Monticello Lake, which is especially blue with the blue sky above. I walk around to the dam so as to get a better angle of sunlight behind the scrub oak that grows on the hillside around the lake.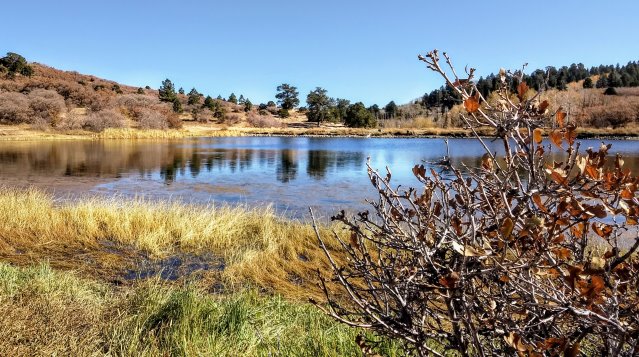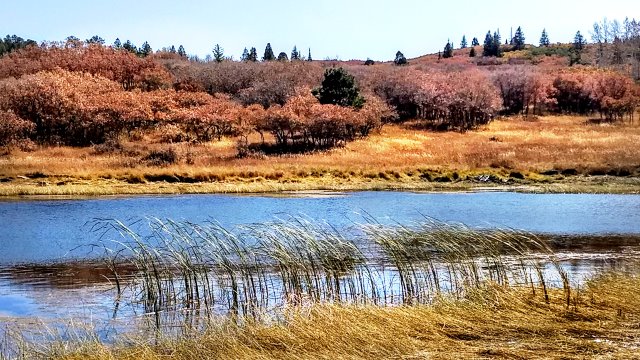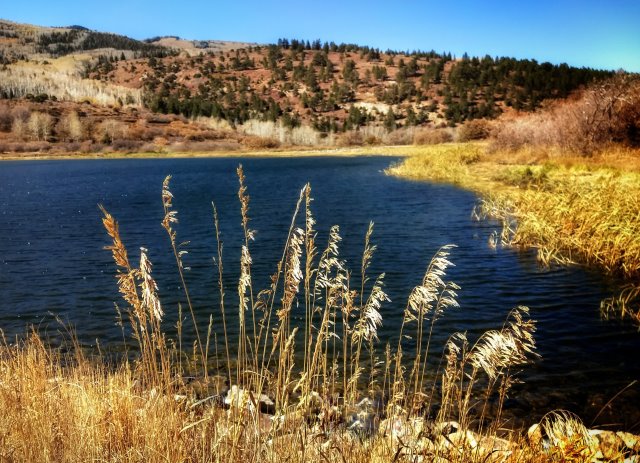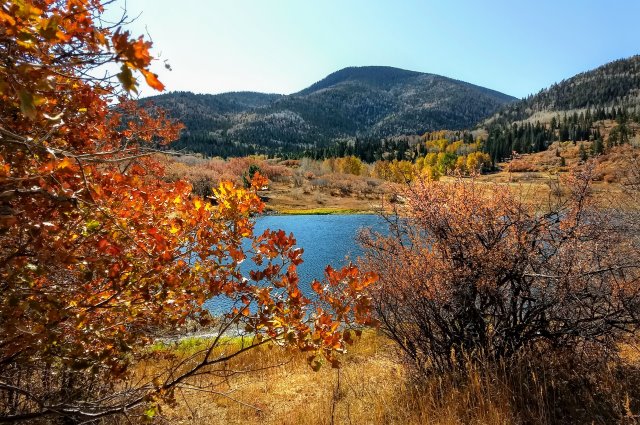 A strong breeze comes up, and we decide to go on to Pine Flats which may be more protected. Someone is camped in our spot, so we stop in the aspen grove and I take a few photos there.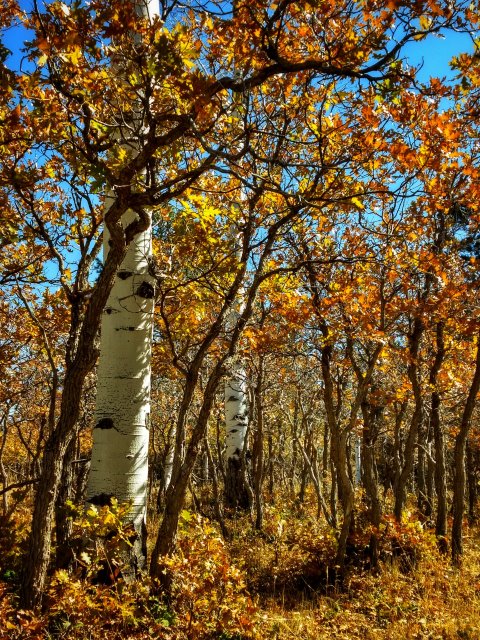 Our last stop is the Buckboard Campground because the aspens there are quite photogenic, especially along with the scrub oak, all in their autumn colors.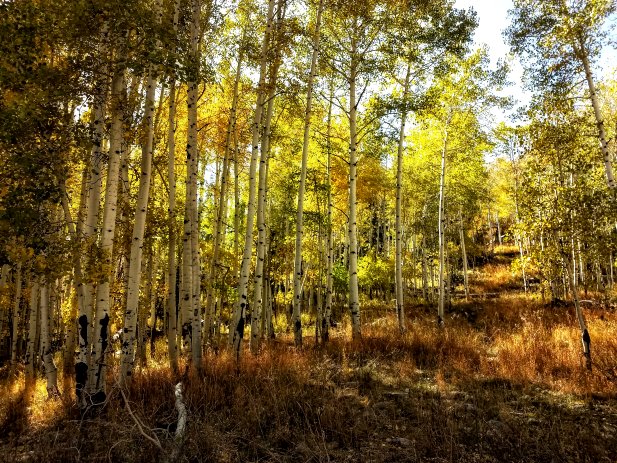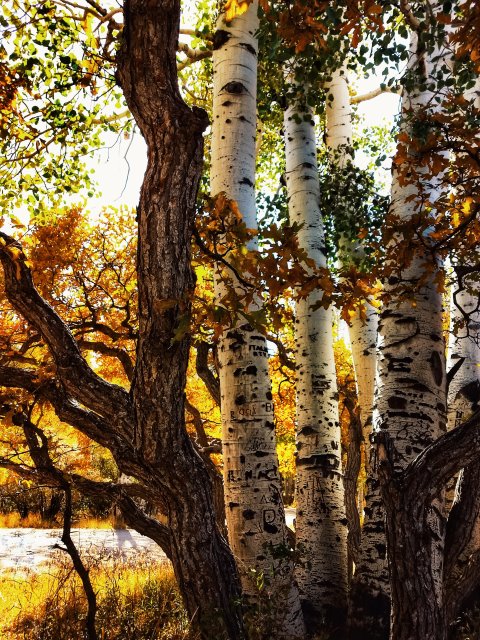 Then back down the mountain and the afternoon is spent with our various projects.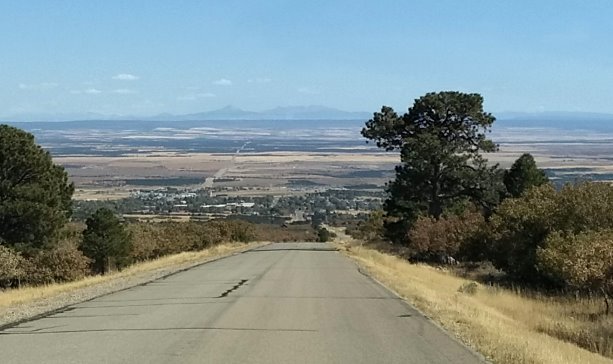 The mountain outing was lovely and back at home-base, I am appreciative of the sturdy house protecting us from the wind, as well as the electricity that allows our numerous projects to continue.