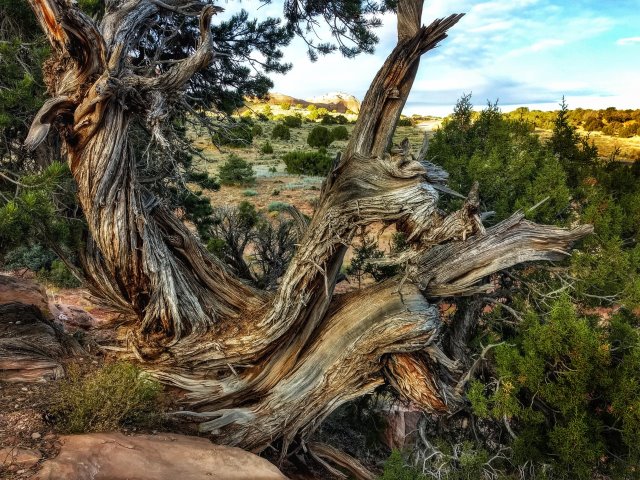 Tuesday October 8 – I take photos at sunrise from our overnight camping spot in the San Rafael Swells BLM land at exit 131 off I-70 in central Utah. This was a good place to spend the night and it doesn't take long to be ready to leave on the last leg of the journey back to home-base.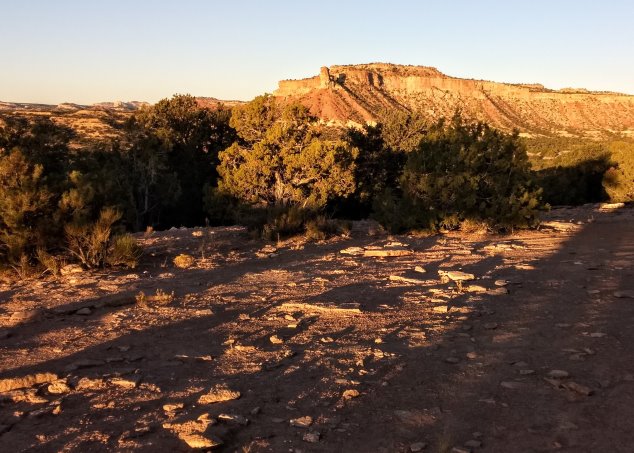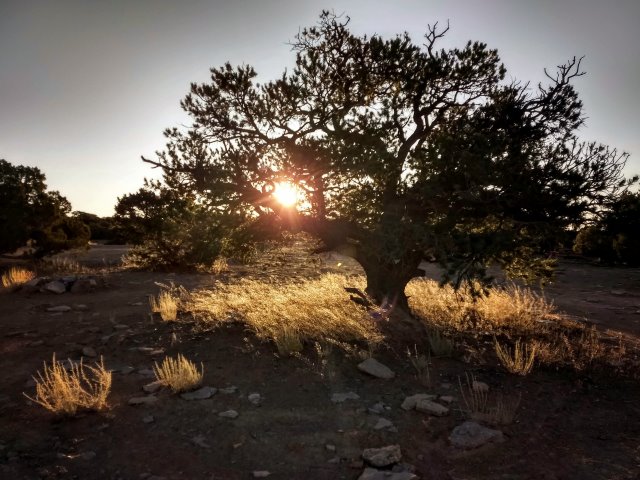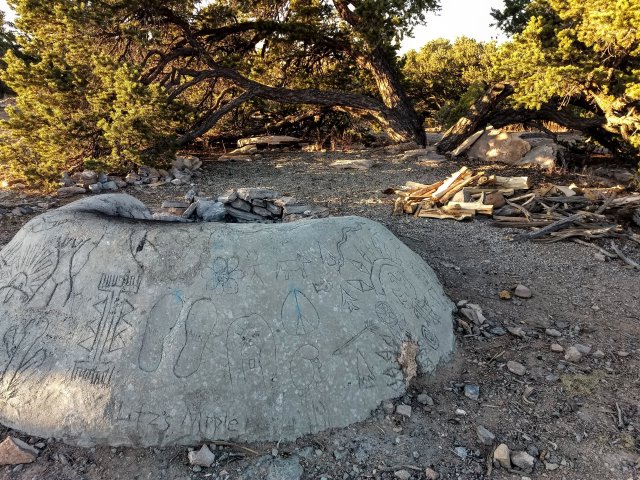 The landscape from San Rafael Swells eastward is sometimes very scenic, sometimes very barren. I-70 winds its way through the badlands and canyon lands, with frequent steep grades. At exit 187, we turn south onto highway 191.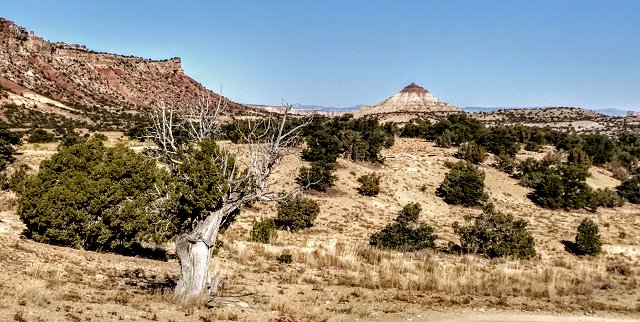 As we approach Moab, the deep red of the canyons, which makes this area famous, makes its appearance. We bypass the exits to Canyonlands National Park and Arches National Park as we head into Moab for lunch at the brewery and groceries at the market.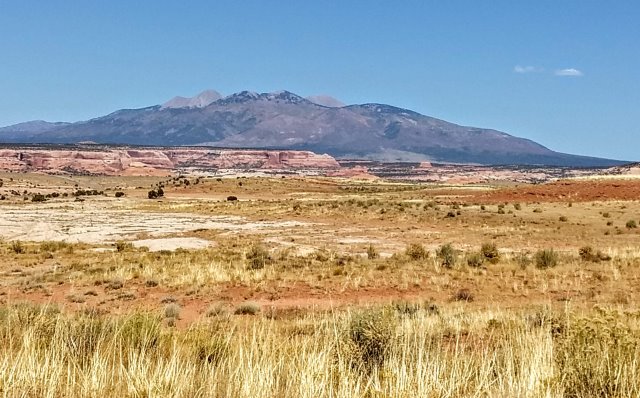 As we continue south on 191, there is a stop for construction. The wait can be up to two hours or more according to the sign and the length of the line, but we are fortunate that we only wait 15 or 20 minutes before moving on. Although home-base in Monticello is within an hour's drive after the construction, we decide to extend our trip by one more stop, taking a side road to Wind Whistle Campground in the Canyon Rims BLM Recreation Area.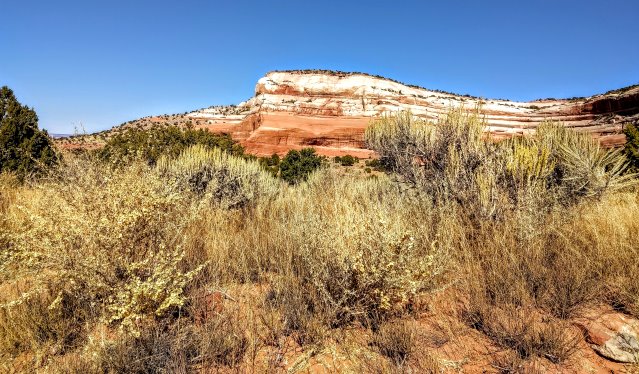 Wind Whistle is a small campground, more suited to tents than to RV's, but well cared for by the host. We find a pull-through spot, a tight fit, but we make it. After getting Cougar set up, I go for a walk on the nature trail while Clifford gets his ham radio antennas set up.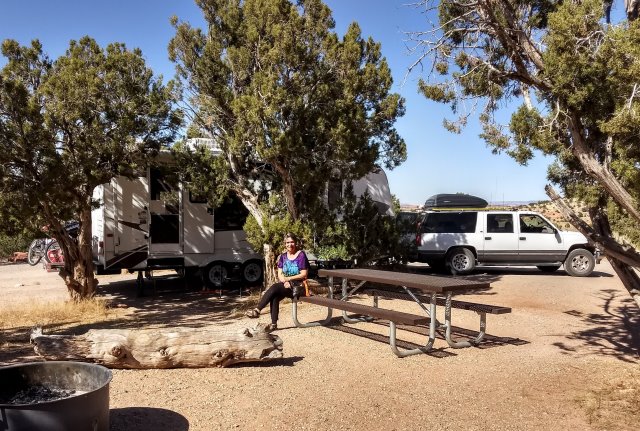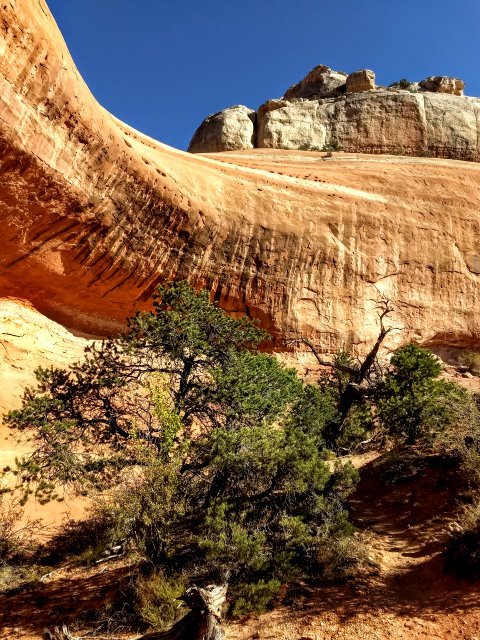 After dinner, Clifford sits outside to play dulcimer while I write in the journal. At sunset I take photos of the west-facing mesas. What a pleasant last camping spot before home.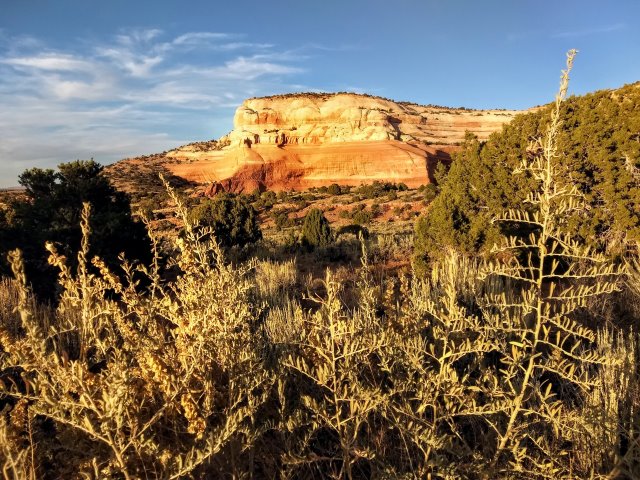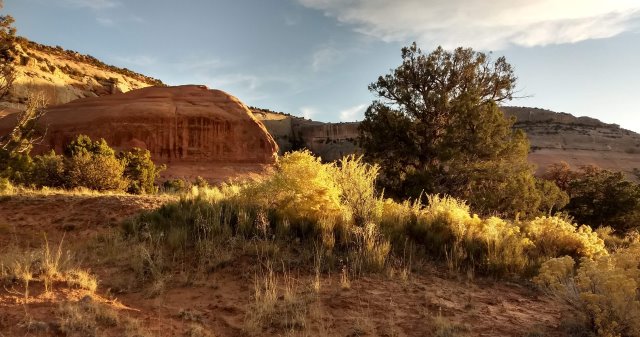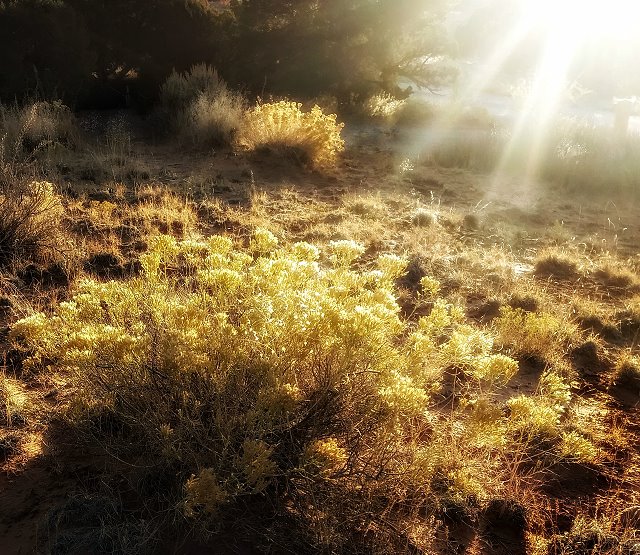 Wednesday October 9: I am up in time to take photos at sunrise. It is mostly sunny today, but so windy that neither Clifford nor I spent much time outside. We hear of wind, snow, and cold in California with power shut off to 70,000 people. We feel very fortunate to be here and able to live comfortably with our solar power and hot spot for internet. I work on blogs and editing today while Clifford works on his ham radio propagation detection program.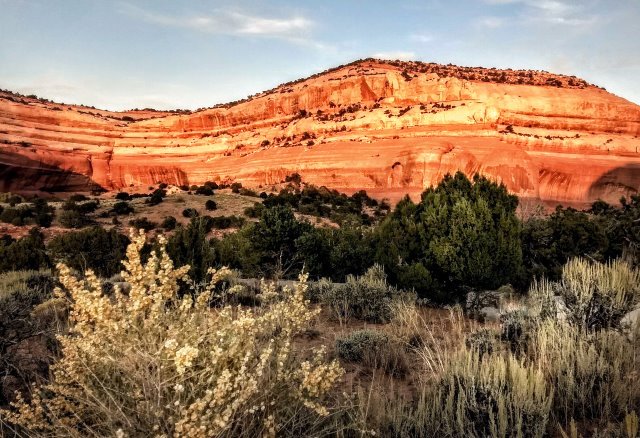 Thursday October 10: Photos at sunrise again this morning, but the air, the light, the clouds are always changing – it is all like new to me.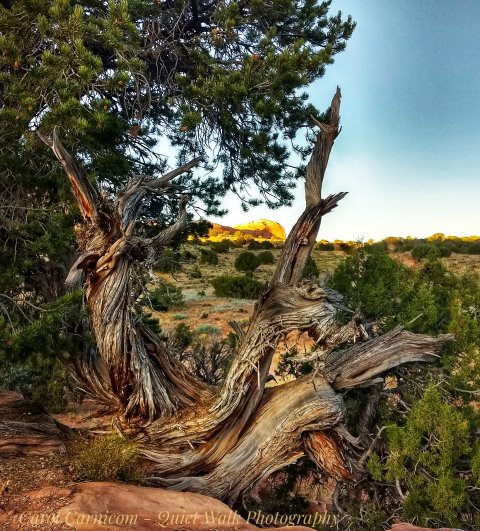 After breakfast, we hike the nature trail together, warm in the sunny places and chilly in the shady sections.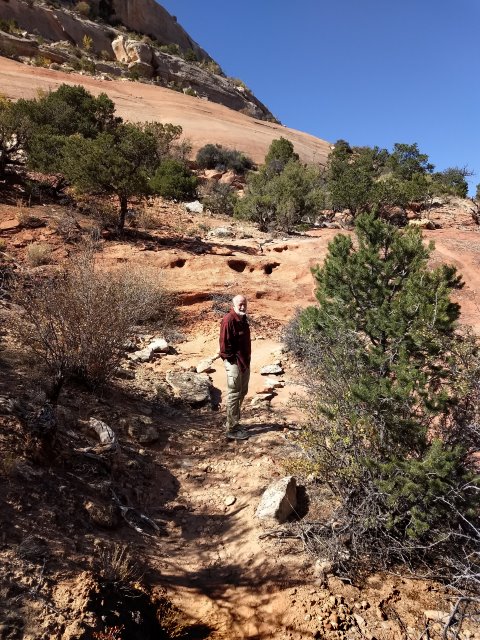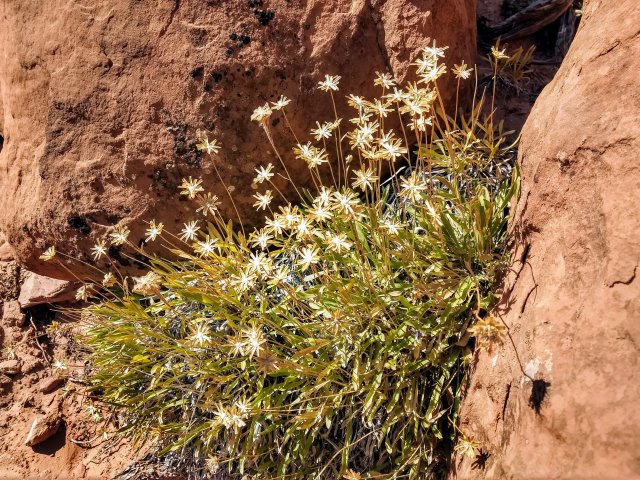 Back at camp, we pack up and are on our way a little after noon. We are happy to have found this little treasure of a place, but it is time to return to home-base. We arrive in the early afternoon, having been gone for only three months this time. It seems like it was longer due to the many places we camped and alll the people that we saw on this northern journey.
Due to the increase in elevation between Wind Whistle and here, the wind is bitter cold as we park and level Cougar, but the house is warm and smells good, and it feels harmonious inside, out of the wind. Now that we are here, we will be switching gears and focusing on other things, mostly in connection with Carnicom Institute, but we are already planning our next departure date.