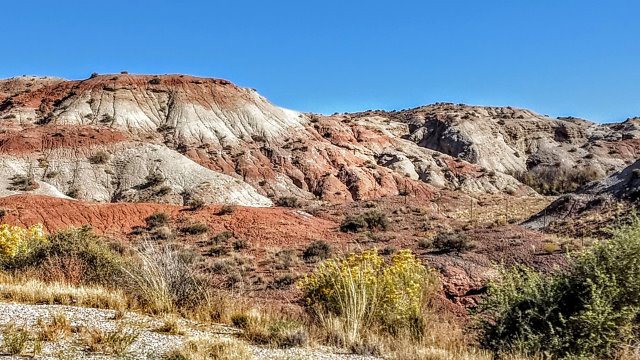 Monday October 7 – Clifford and I have enjoyed our time at Great Basin National Park in eastern Nevada, but it is time for us to continue the journey to home-base in eastern Utah.
I only have time for a couple photos before we get packed up and begin today's travels, leaving the park at 9:30 a.m.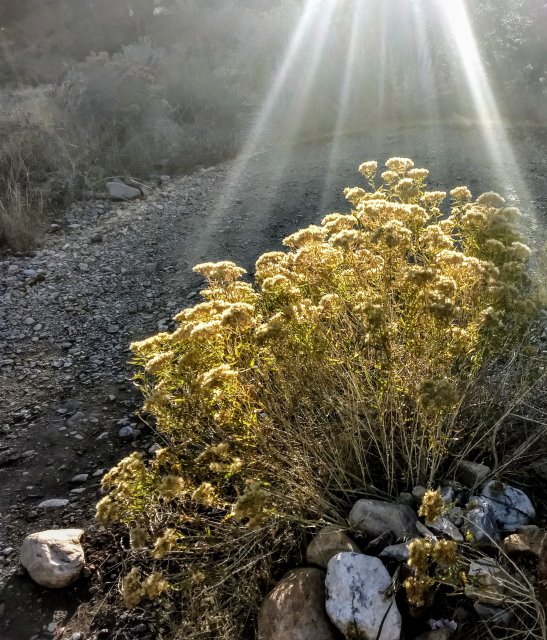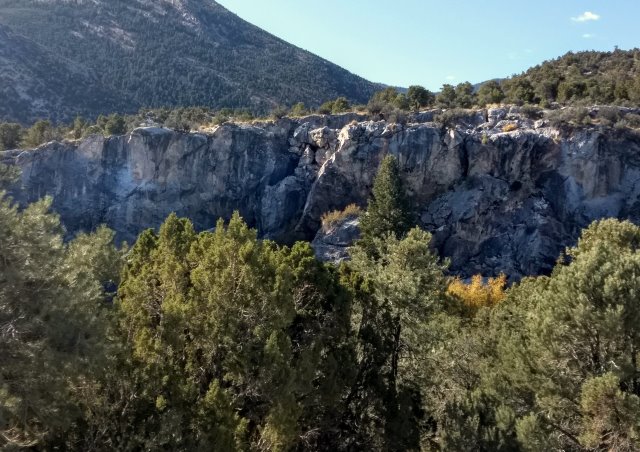 Today our destination is the San Rafael Swells west of Green River, Utah. We travel highway 50 to Delta, Utah, and then zig-zag through prairie and canyon country of western Utah to I-70. We continue east, traversing the ups and downs and curves of the mountains and canyons of central Utah.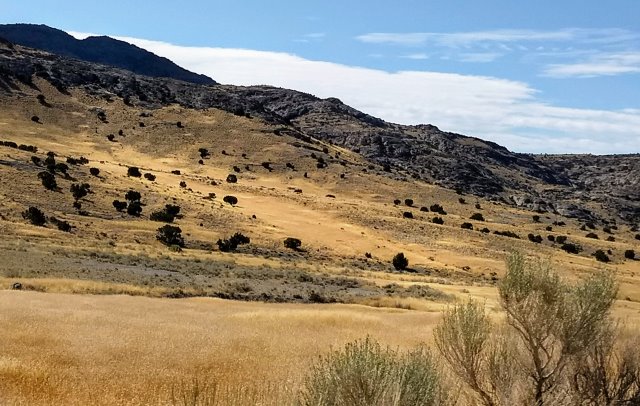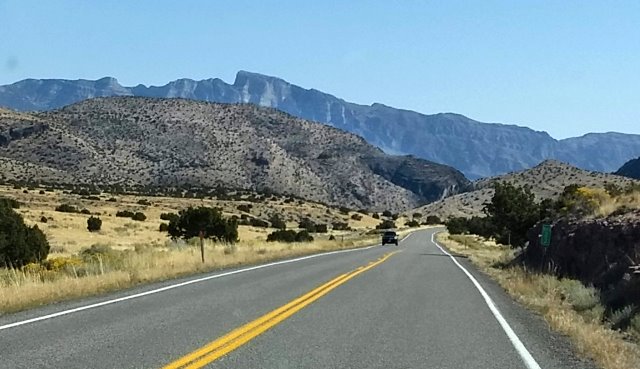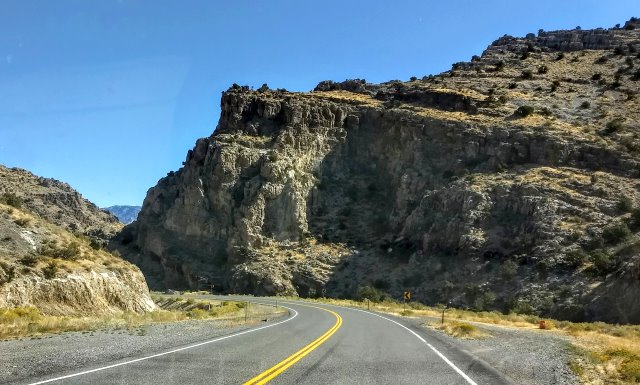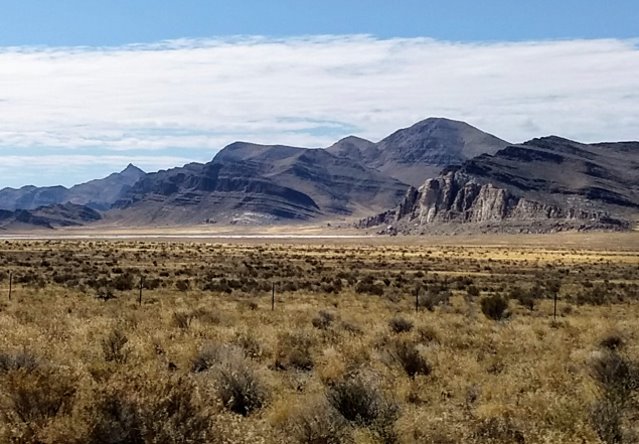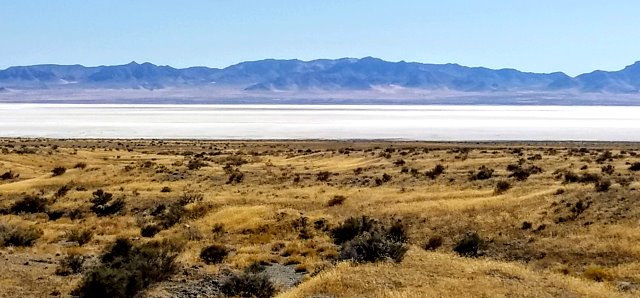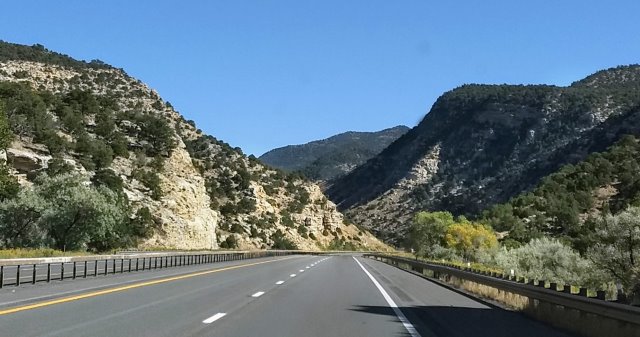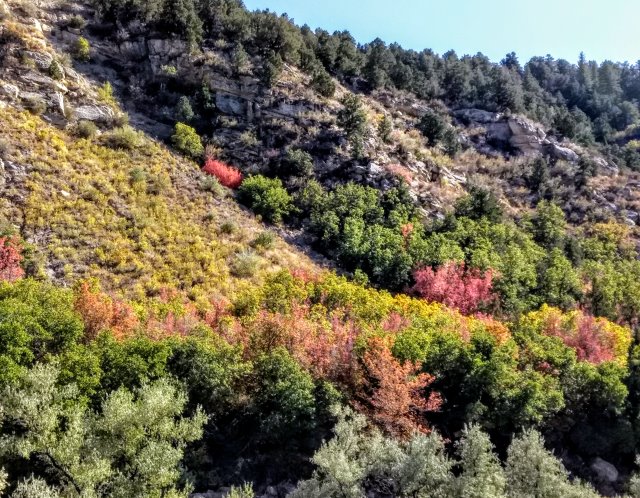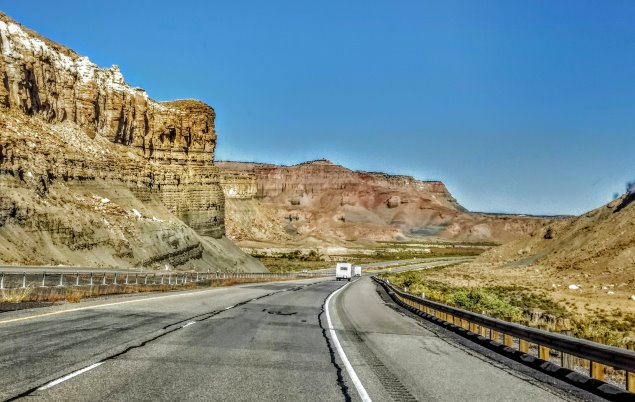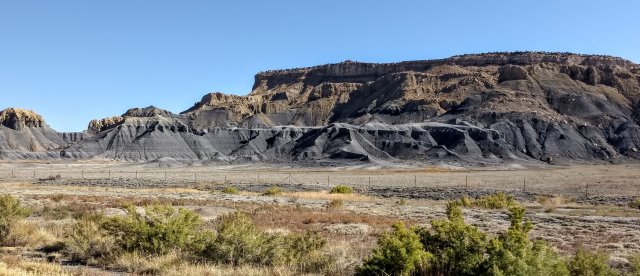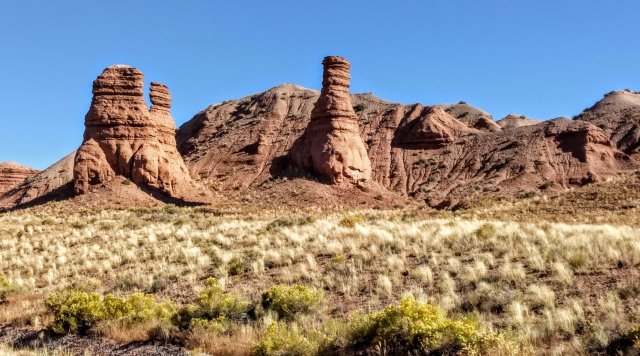 I take a lot of photos, but hard to get good shots from the moving vehicle. I'll have a lot to sort through.
It is a long day of travel for us, about 250 miles, and we are ever so glad to reach the BLM land at the San Rafael Swells, I-70 exit 131. We explored this area several years ago, so know that we can find a place to spend the night. We pull off the San Rafael Road at the first level turnout and do a minimal set up, as we will leaving in the morning.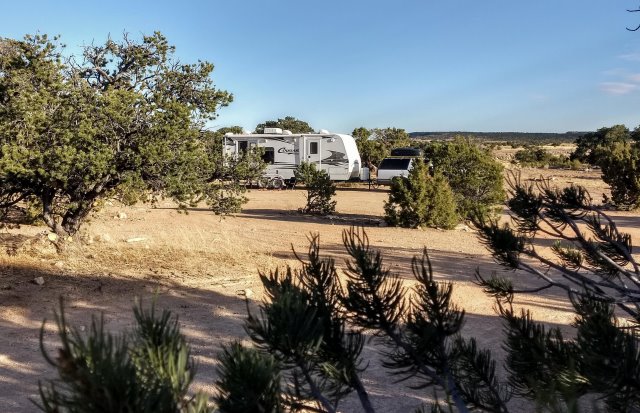 We have soup and toasted cheese sandwiches for an easy dinner, and are treated to a beautiful sunset before the day ends.