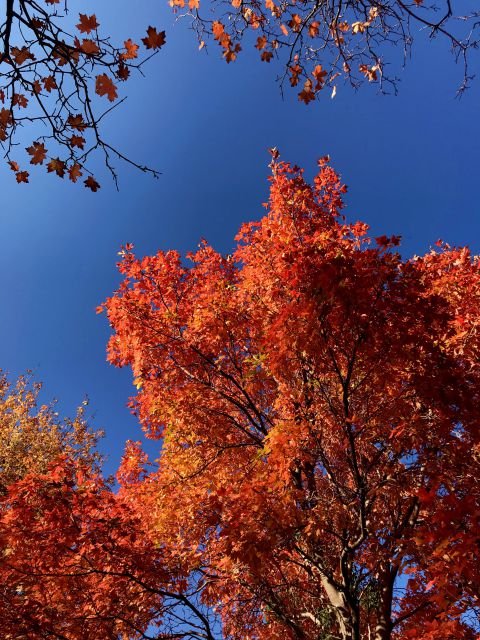 Early in October, my brother Rollie and his fiance Tata arrive in their motorhome and set up alongside our backyard fence.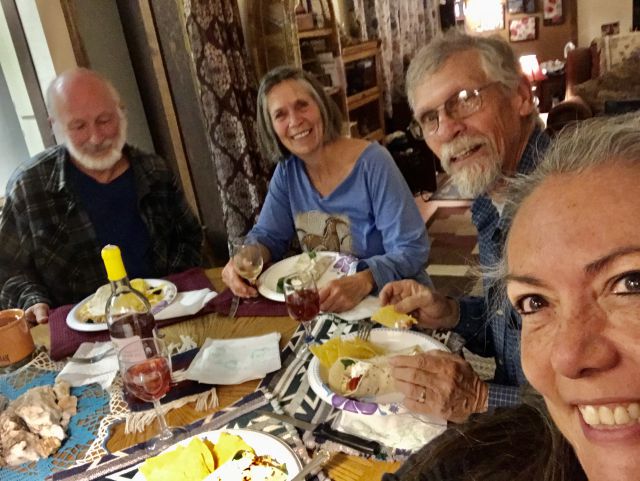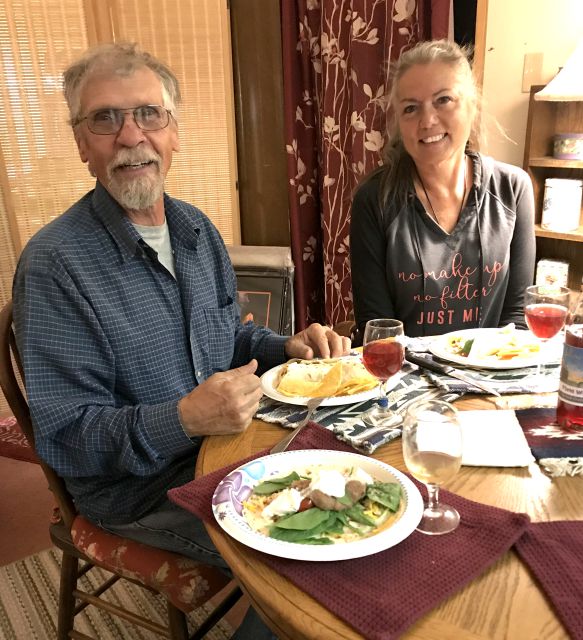 The next couple of weeks are filled with numerous shared meals, great wine, several outings to the mountain, going places in their jeep that would not be possible with Suburban, and music either inside or out almost every day.
Our first outing is a trip up Abajo Mountain to Pine Flats where Clifford and I camped during he summer.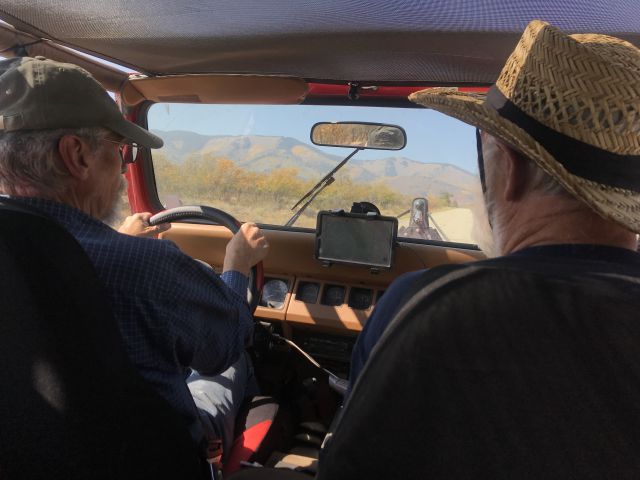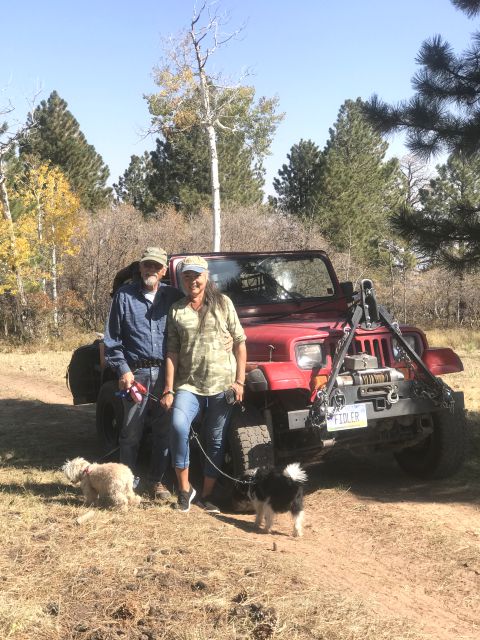 The jeep trail takes us through the aspen forests rich with color.
After a picnic, we get out our instruments and play a few bluegrass tunes.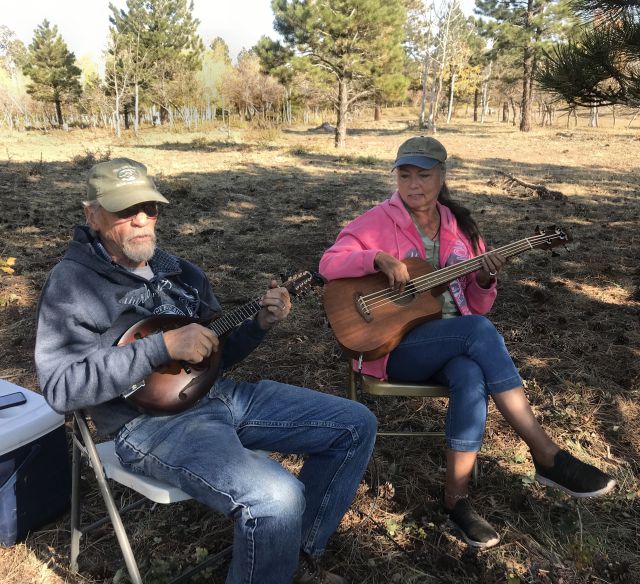 In the mid afternoon, while there is still sunlight on the mountain, we head back down. There is a stand of maple on the lower slopes that is especially brilliant and I want to catch them before the sun gets too low.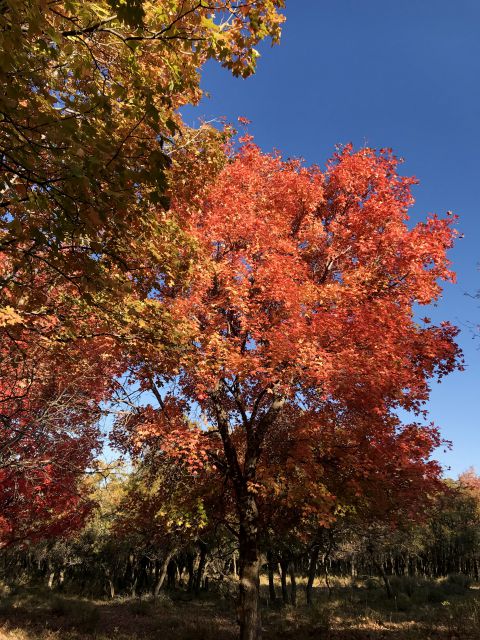 Clifford continues his work on the Carnicom Institute Disclosure Project, but I've done all that I can for that, so I am free to go on outings with Rollie and Tata for picnics and sight-seeing.