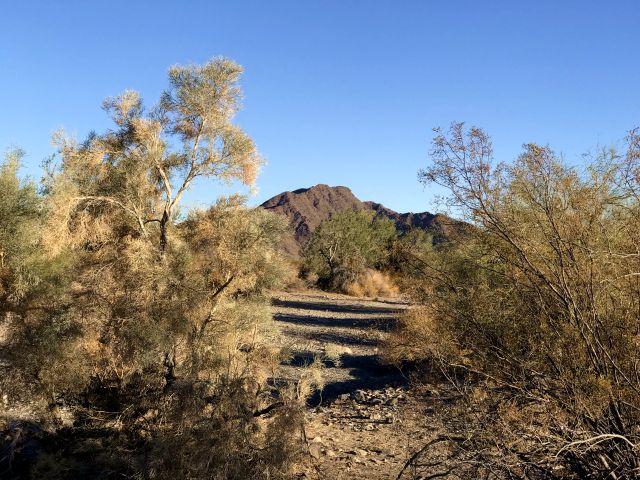 By mid-November, my daughter Katie, who has been here for the past week, returns to her family and business in Idaho. I have so enjoyed and appreciated having her company and all that she has done to support me in recovery from a stroke earlier this month.
My life feels different, even though in most ways it is not obvious, even to people who see me often. I can walk, talk, write, use my cell phone, cook meals, do laundry, and so on. Playing the viola, a newer skill in my life, has suffered. Fortunately, cello (over 50 years of synapses in place) is still fine. The new hiking sticks I ordered arrive and I can go for longer walks by myself with greater assurance. Town is not an interesting place to walk and the wind is annoying, but walking is an essential part of recovery, so I do it. It should be more interesting to walk when we are camped in the Arizona desert.
Our route has been modified from southeast Arizona being the destination to Quartzsite in southwest Arizona, the reason being that I have to wear a heart monitor that sends signals via cell service. Across the Navajo Reservation and in the regions of southeast Arizona where we had planned to go, there is no cell service. Better to be where we know our way around. Maybe southeast Arizona in the spring.
There is a dusting of snow the day before our planned departure shortly before Thanksgiving, but by the following morning, the weather looks favorable for travel. We finish packing and are on our way by late morning. Abajo Mountain looks pretty with its dusting of snow.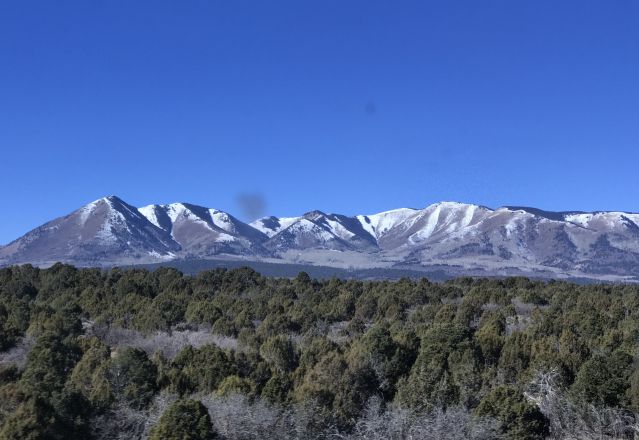 Due to Covid, travelers are not welcome to stop on the reservation, so our first day is a long haul from Monticello to a forest road just north of Flagstaff, Arizona.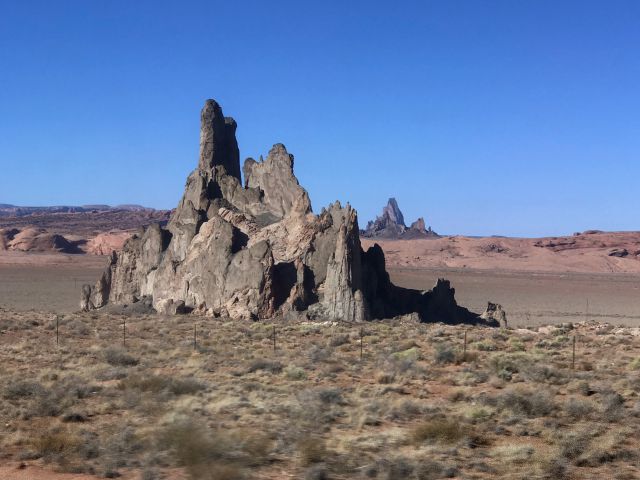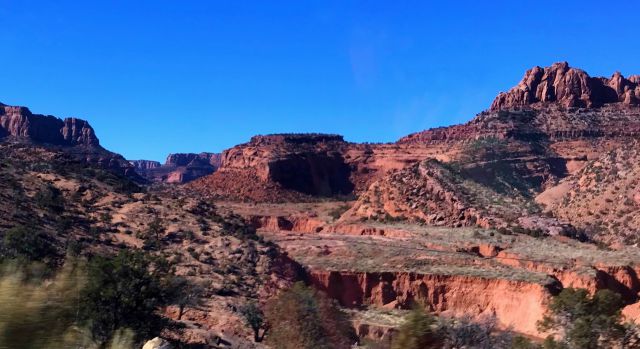 It is a relief to arrive at the forest road and get set up for the night.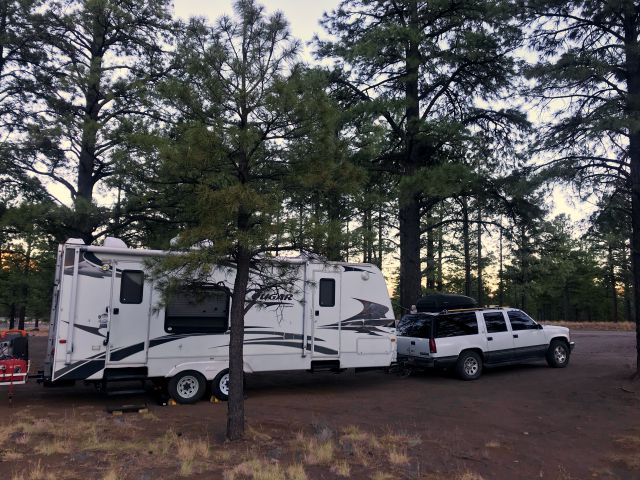 It is 21 degrees the next morning, Thanksgiving morning.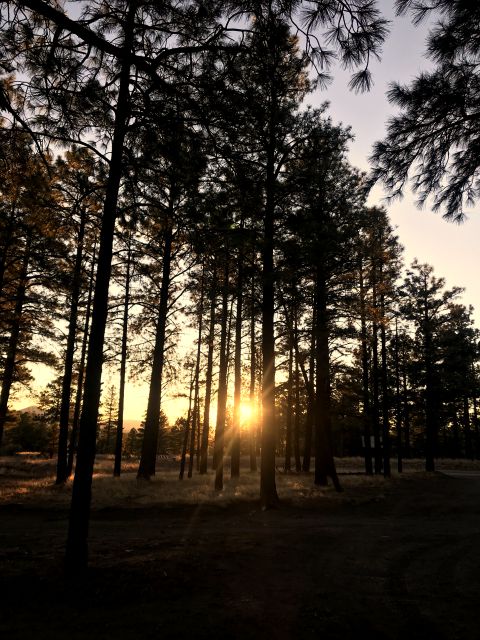 Clifford makes us breakfast and then we head for tonight's destination, Badger Springs parking area just off I-17 between Flagstaff and Phoenix, trashy, but convenient. Shortly after we arrive, several emergency vehicles, including three fire engines, come in and head on up the road to the springs. And then a helicopter flies in. Something happened up there in the canyon, but we never did learn what. Thanksgiving dinner is about as simple as can be, but we appreciate it none-the-less.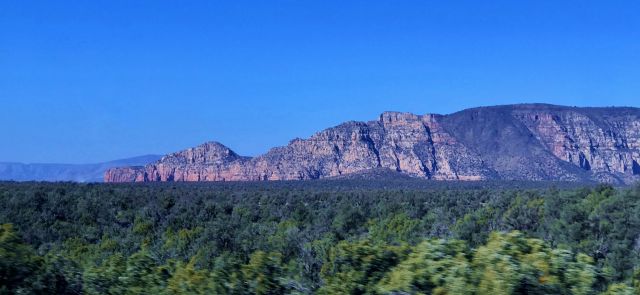 The following day, we make it to our winter destination, La Posa South, south of Quartzsite, Arizona. As we are driving in toward the camping area, my brother Rollie and his fiance Tata just happen to see us go by, so we have a rendezvous while we look for a campsite. The site we had the last years has been claimed by someone else, so we find another one further along the wash with a tree (a very important consideration in picking a site) and even though it is a bit close to the road, we are grateful for the tree, actually a couple of them, and get set up – home for the winter.