After my brother Rollie and his fiance Tata arrive in their motorhome and set up alongside our backyard fence in early October, in addition to shared meals and music, they help with a couple of home repair projects. Rollie is especially handy with that kind of stuff, and it is nice to have some of these projects taken care of.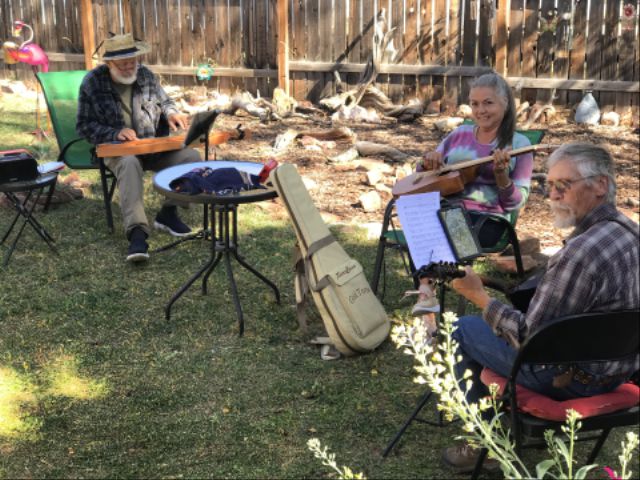 We also walk out to US highway 491 coming into Monticello from the east, a block away, so I can show them the banners of the Community Beautification Project, four of which feature photos that I submitted.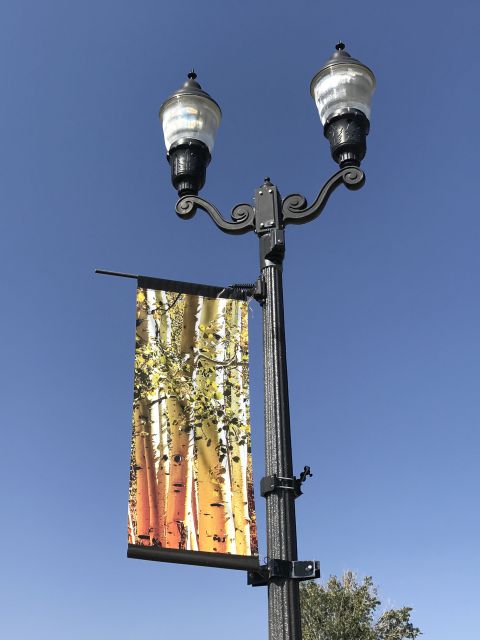 Our next outing is a trip over Abajo Mountain to visit Newspaper Rock. For this outing, I go with Rollie and Tata in their jeep while Clifford stays in Monticello to work on the CI Disclosure Project. Our first stop is the view point on the north slope, followed by a stop at Foy Lake where the autumn foliage is especially colorful. From there we continue on to the junction with state highway 211, which leads to the southern entrance of Canyonland National Park.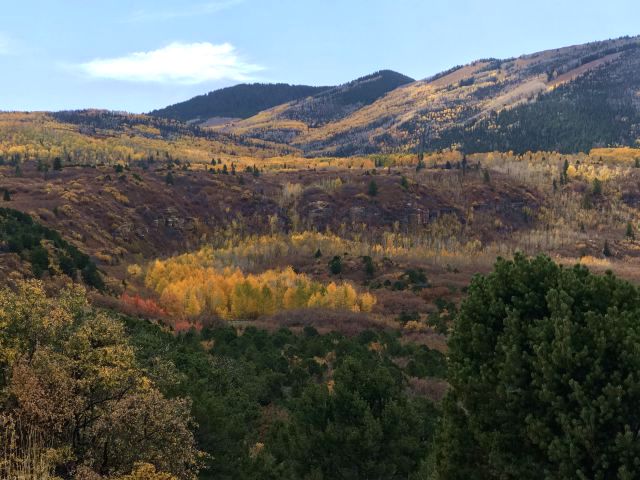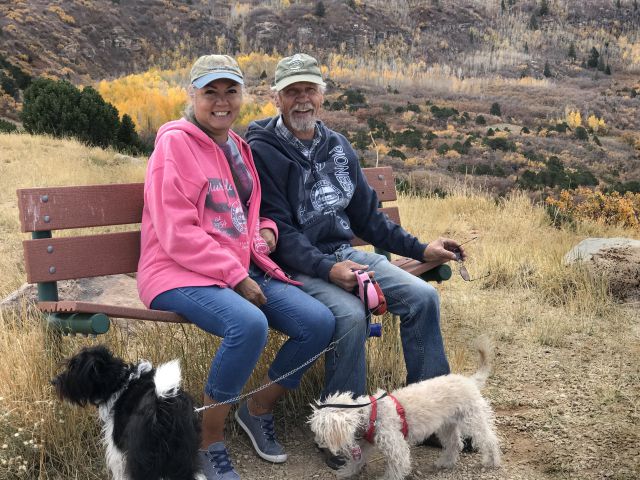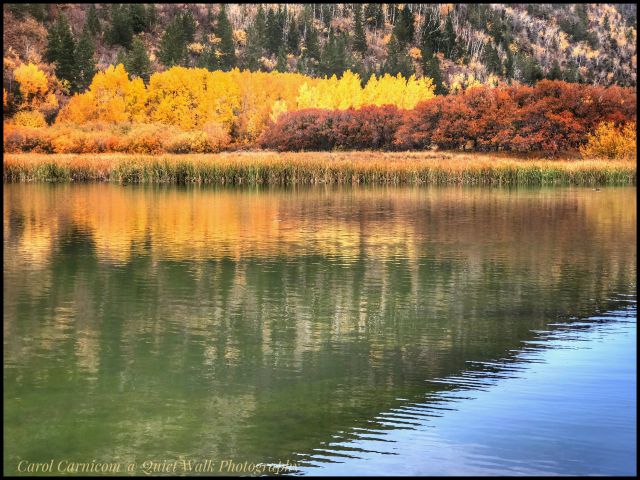 However, we are only going as far as Newspaper Rock, where we, like other visitors, admire the numerous petroglyphs that were etched into the rock face at the base of the cliff hundreds of years ago. One has to wonder about the ancient tribes and the communication that still remains.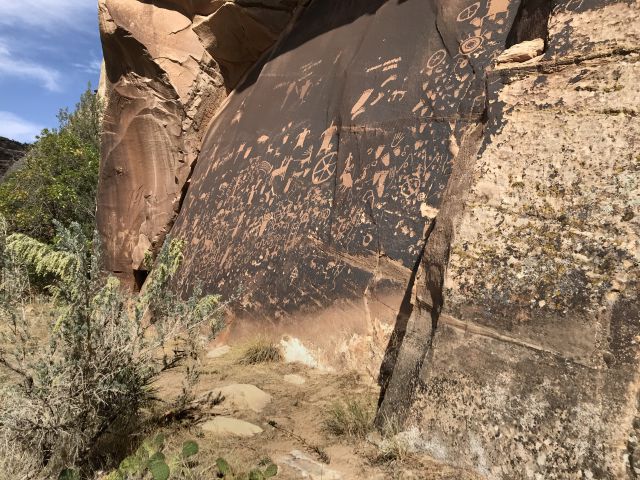 Along nearby Indian Creek, we find a small road that offers a picnic spot with a view of the creek, the colorful rocks and the autumn foliage.
This is an especially delightful stop, and we take our time enjoying our food and the scenery before heading back to Monticello.