Wednesday October 2: Clifford and I are leaving Craters of the Moon National Monument in southern Idaho this morning. We have been camped here for the last several days as we waited out the storm that descended on the northwest, but today looks like a good day to travel.
It is 26 degrees as I hike up the trail to the lava knoll and take a few photos at sunrise.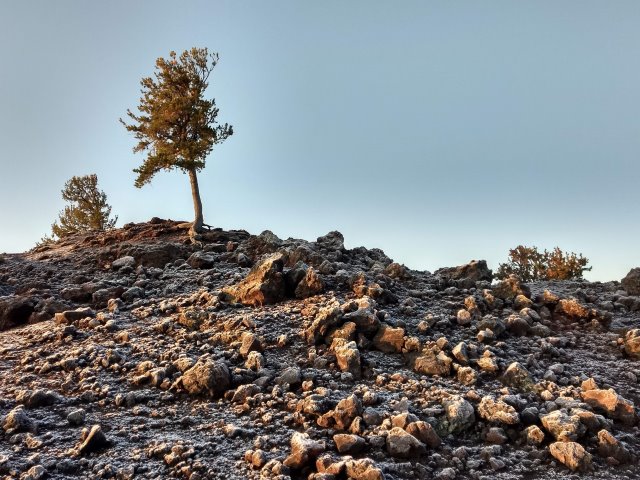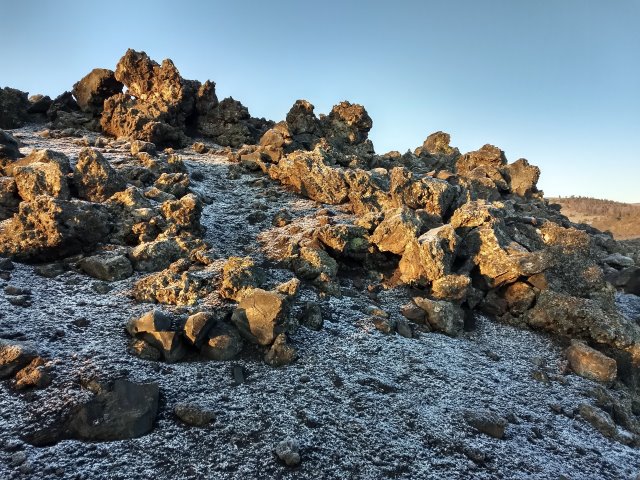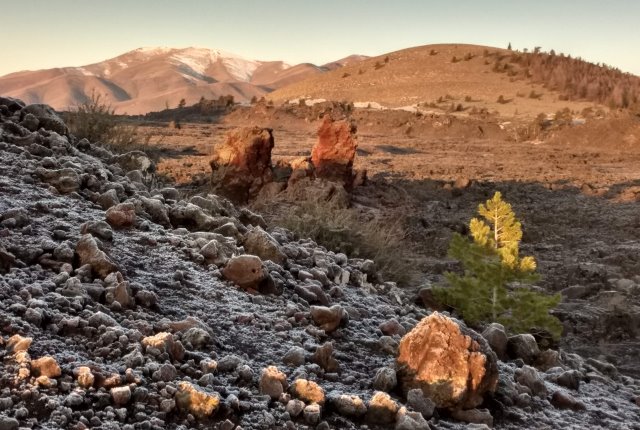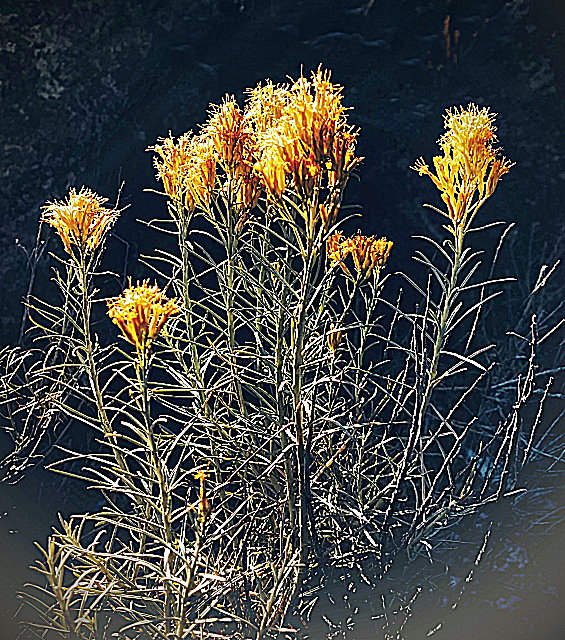 Then we pack up and are on the road by 11:30, traveling US highway 93 through miles and miles of lava fields, which give way to farmland. After stopping for supplies and gas in Twin Falls, Idaho, we continue south into the more rugged Nevada landscape.
Our destination is Great Basin National Park, but today we are planning on stopping in Nevada at a wayside stop that we see on the map near Jackpot, Nevada. However, when we get there, we don't see it, so we continue on, not knowing where we are going to spend the night. Eventually snow-clad mountains make an appearance in the distance.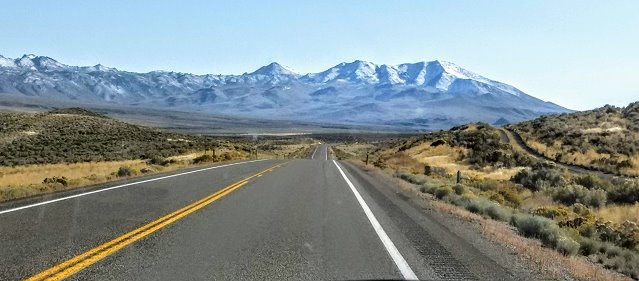 We watch for other wayside pull-outs and find a good one just before Wells, Nevada. We park and level Cougar, with a small stand of junipers making a buffer between us and the highway. We are pleased to find this relatively quiet and scenic place to spend the night. We even have cell service!