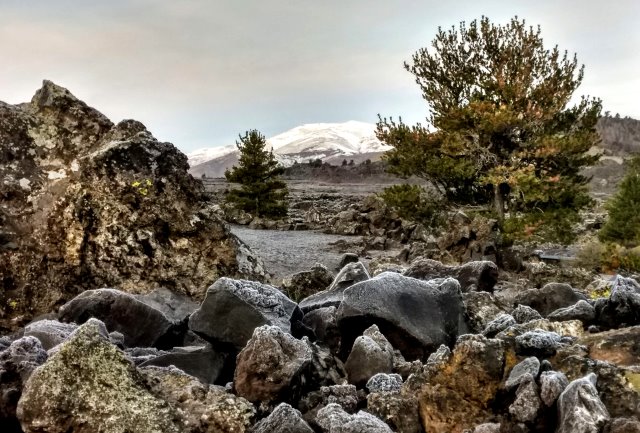 Monday September 30: It is a chilly day at Craters of the Moon National Monument in southern Idaho where Clifford and I are camped. The storm we were staying ahead of caught up to us here yesterday with a skiff of snow and today the chilly temperatures remain: 26 degrees this morning, even though it is still September.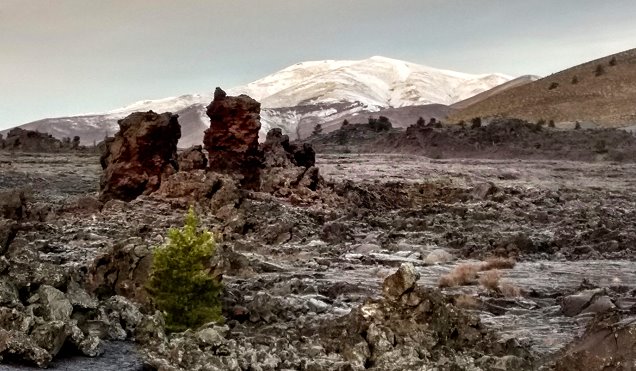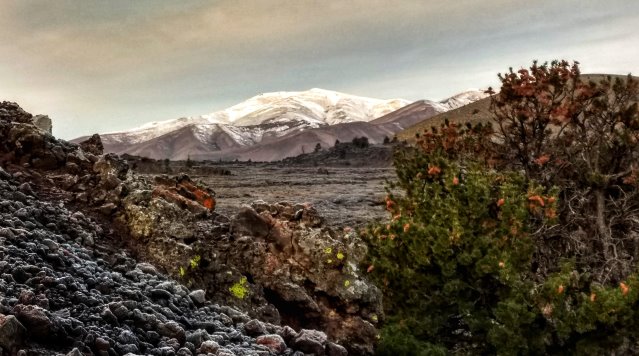 I go up to the lava knoll, but it must be too cold for my cell to work and no texts are sent. But I do take photos of the snow on the surrounding hills.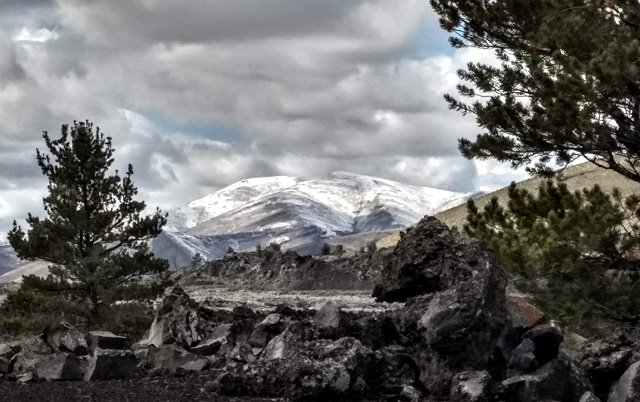 We had planned to drive up to Stanley to explore the countryside, but after cleaning up mouse droppings (ugh!) and scouring pans and counters, we don't have enough time for a drive. Instead, we walk over to the Visitors Center to watch a movie on Craters of the Moon. We see that this area does get a lot of snow in the winter.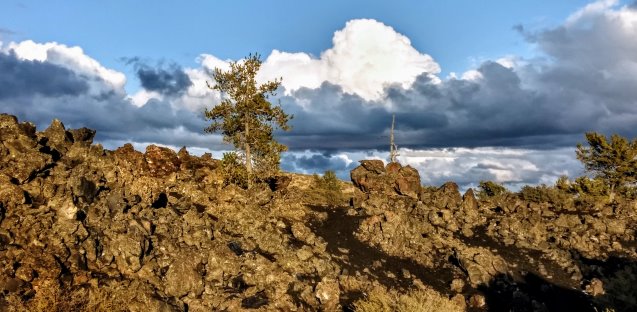 We work on inside projects, and since Clifford was able to get his hotspot to work, we even get on the net for awhile to check email. I make another trip to the lava knoll just before sunset. Chilly, but the light is pretty.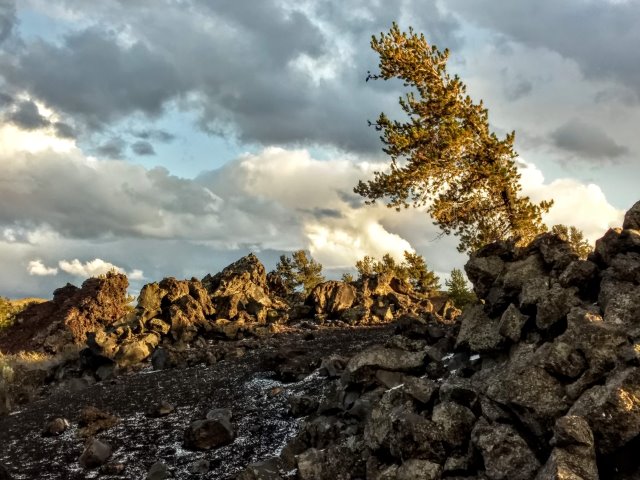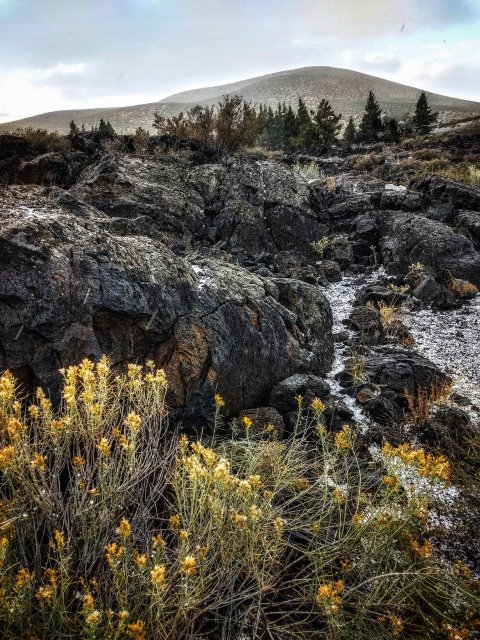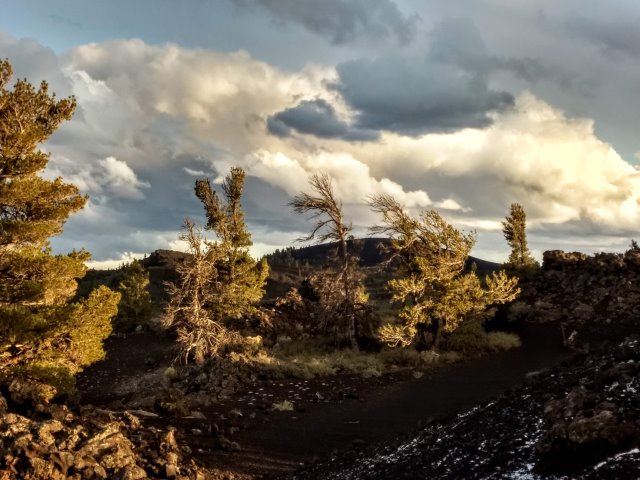 After dinner, I pack up the kitchen as much as possible, as we plan to leave in the morning. It has been fun here, but we want to get to Great Basin National Park before the weekend crowd arrives.