Tuesday October 1: It is 27 degrees this morning at Craters of the Moon National Monument where Clifford and I are camped. We had planned to leave this morning, but due to a forecast of possible snow flurries or freezing fog, our plans are changed. At first we consider leaving this afternoon, but with snow off and on this morning, we decide to stay.
Since we are here today, we take advantage of the opportunity for another outing. We drive to the spatter cones and take the short hike to look down into the gaping holes left by these eruptions.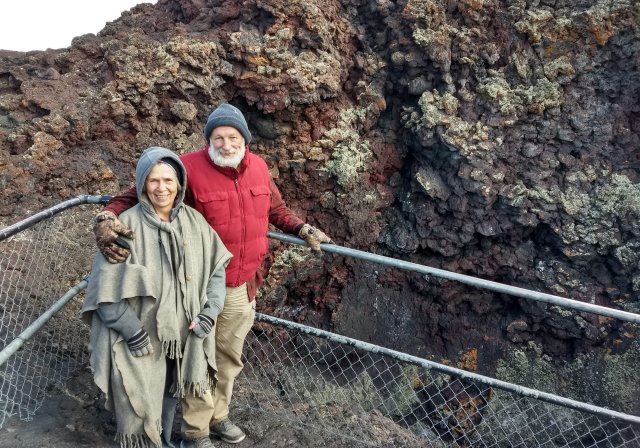 From there, we hike the trail that leads to the North Crater, but only go as far as Big Crater. One can only imagine the cataclysmic event that caused this caldera.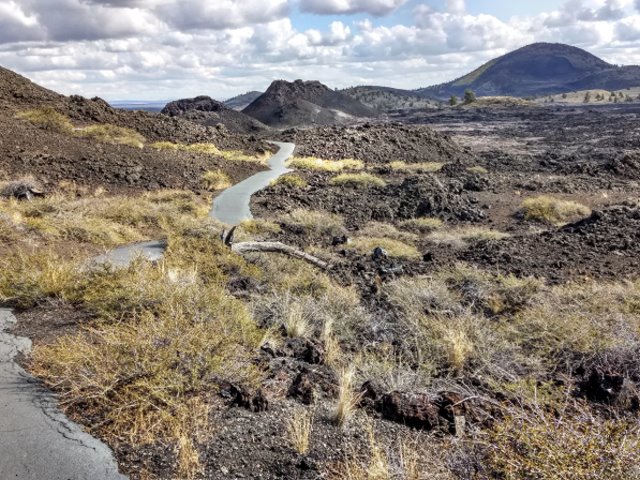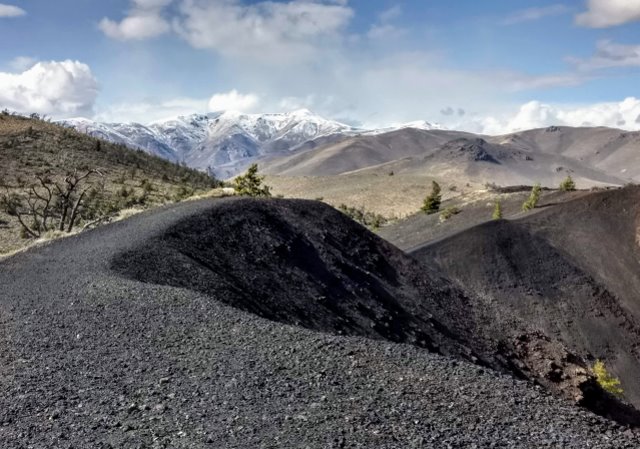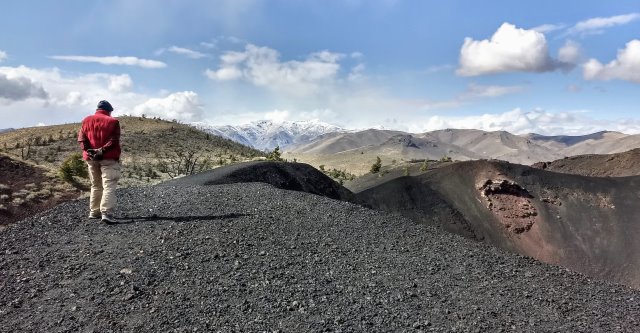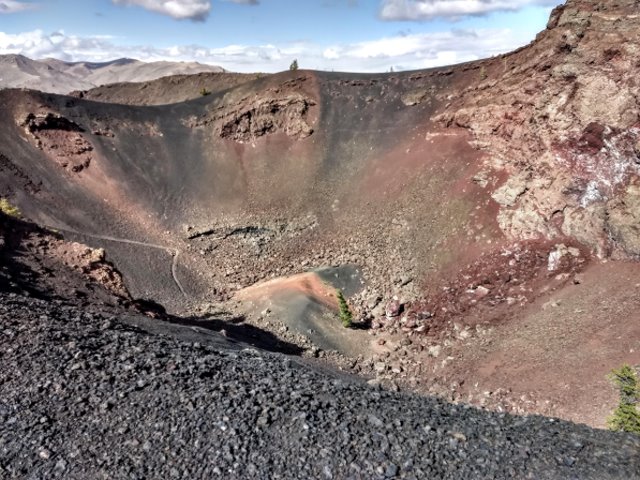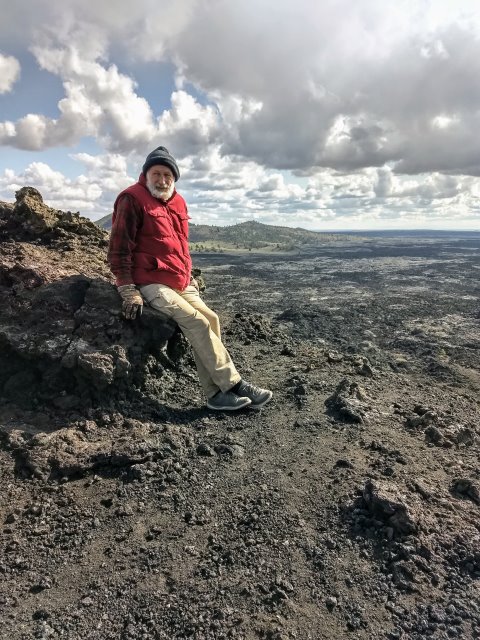 Then we stop at Inferno Cone, where I hike to the top while Clifford waits in the car. This turns out to be the best hike of all, as the top of the cone is flat with trees and shrubs and great long scenic views in all directions.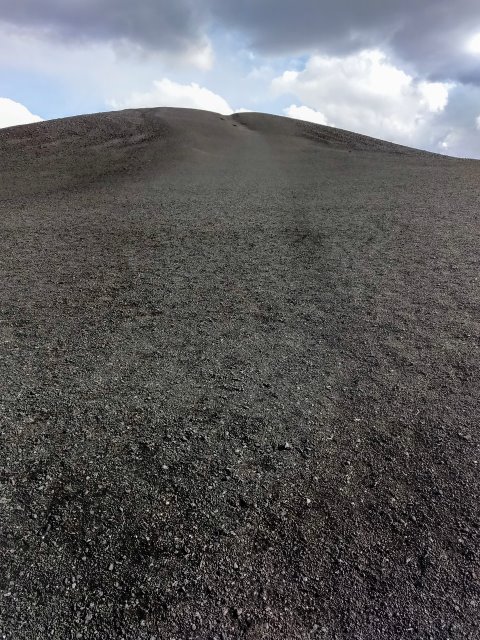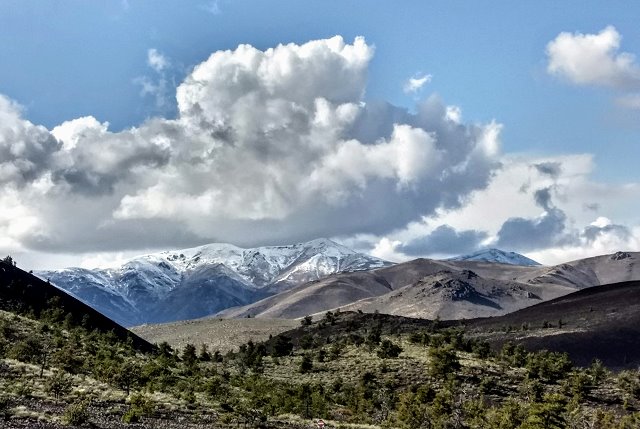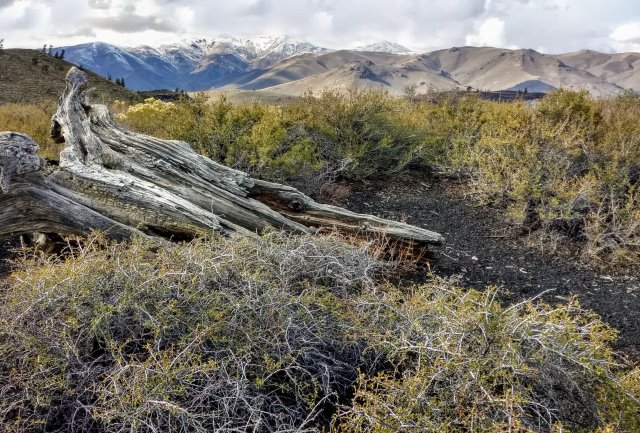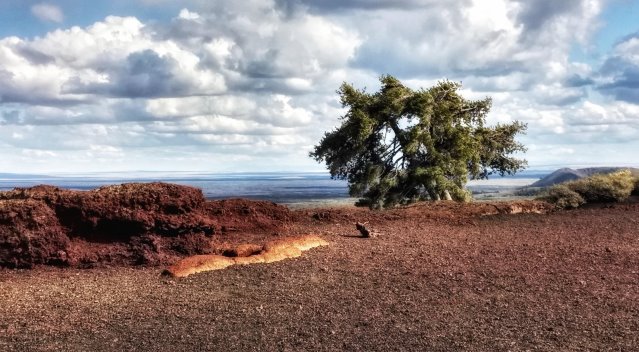 Back at camp, we have chili for dinner and work on our projects: editing and journal writing for me, and Clifford is designing a program to model ionospheric propagation and ham radio communications. Snow flurries off and on remind us that we made a good decision to stay another day.