I am back at Sloway Campground in western Montana with Clifford after having traveled to Wallace, Idaho, to see family, and further travels west with my daughter Becka to see long-time friends. I will only be here at Sloway a couple of days before Becka and I head east to see her sisters (my daughters) Ang and Merri and then north to see her brother (my son) Matt.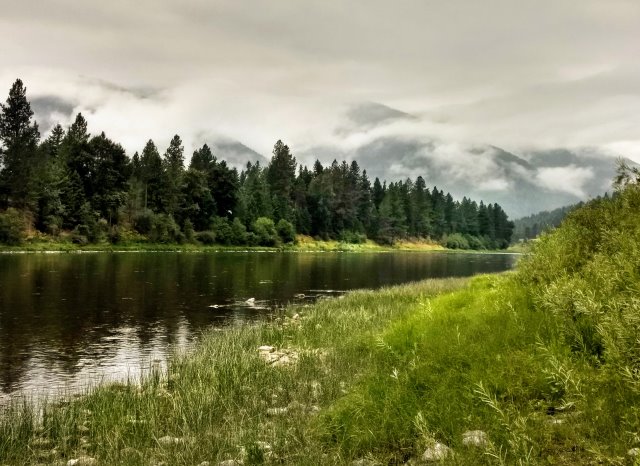 During these couple of days, Clifford and I work on our projects. I walk about taking photos, sometimes by myself, but sometimes with Clifford, which is always enjoyable.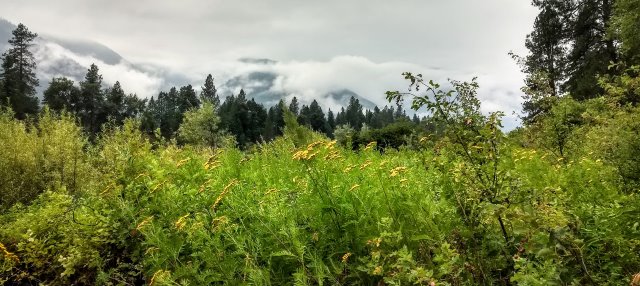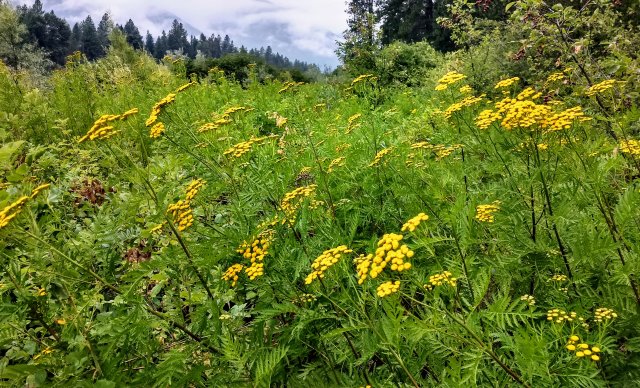 Clifford takes out his new smaller drone and flies it near our campsite when no one is camped near us.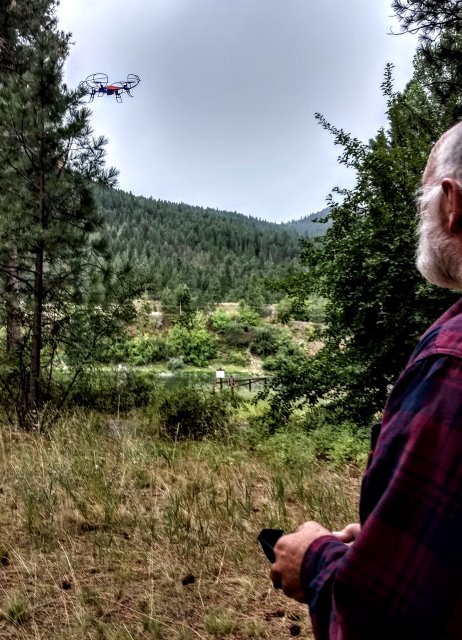 One day a big thunderstorm moves through causing us some concern about the awning, but it is weighted down and does okay. However, we heard later that serious damage was done to the east with high winds and we met a fellow camper whose new truck was dented by hail. Guess we were lucky not to have suffered damage here at Sloway.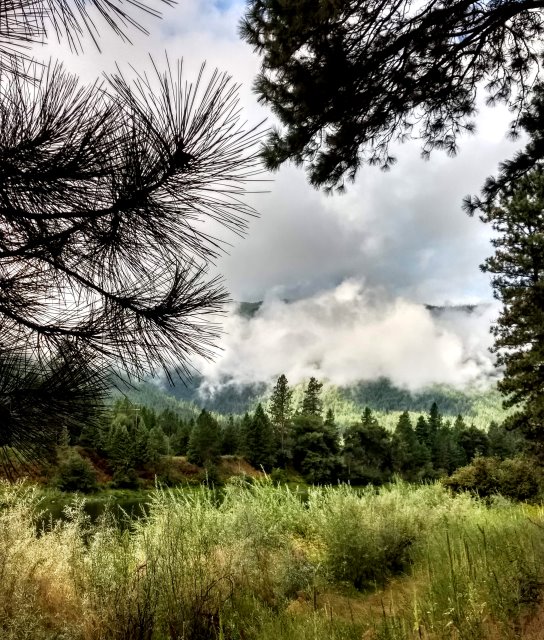 One especially enjoyable moment is when I look out the door and see Clifford talking to his new friend. About the same time, he also spots several very large beaver on the opposite shore of the river. They are busy working on trees that have recently been cut down to keep the railroad above clear.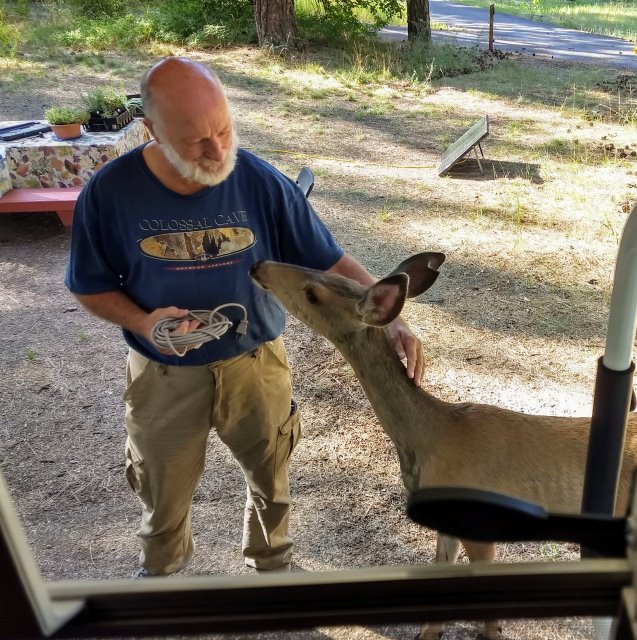 Although the train is loud when it goes by, it is only a momentary disturbance, and in this section of the campground, the nearby interstate traffic is scarcely noticeable. The days here are relaxing and peaceful.