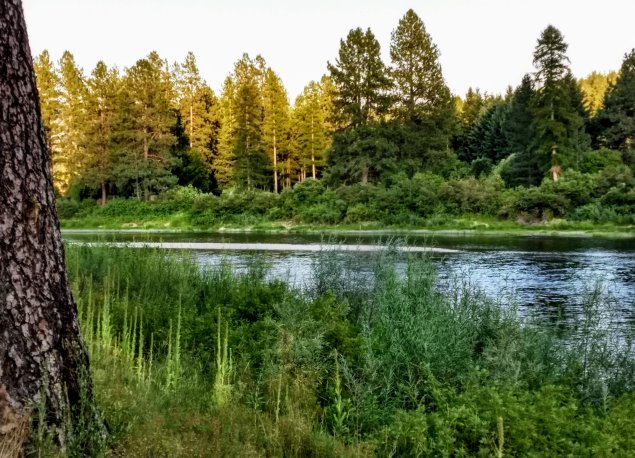 Monday July 29: After Clifford and I leave the Hardtimes Bluegrass Festival venue in the Bitterroot Valley, we head to Missoula for multiple errands, including new tires for Cougar at Les Schwab, and then spend the night in the Bretz RV & Marine parking lot. We bought Cougar here exactly a year ago, so it's kind of a fitting one-year celebration.
My car, which I only use during the months in Montana, is making a nasty sound when I use the brakes, so we take it to Les Schwab on Tuesday for an inspection, and as we expected, new brakes are a priority for safety. They can do the work tomorrow morning if I am there before opening, so we spend another night at Bretz.
Wednesday July 31: I set the alarm, make coffee, and leave for Les Schwab, arriving before opening and being the first person in line. It is a good thing I am armed with cell and journal and an AARP magazine to read, as it is three hours later when my car is finally ready.
Clifford and I leave Bretz by noon and meet my daughter Ang in Alberton, thirty miles west of Missoula. It is great to have a bit of time to visit with her and we share a really good pizza before continuing west to Quartzflat Campground, another twenty miles to the west. This is a very convenient stop for travelers along the I-90 corridor, right at the exit to the rest area. We are spending the night here and we make our way to the back loop furthest from the highway and overlooking the Clark Fork River below.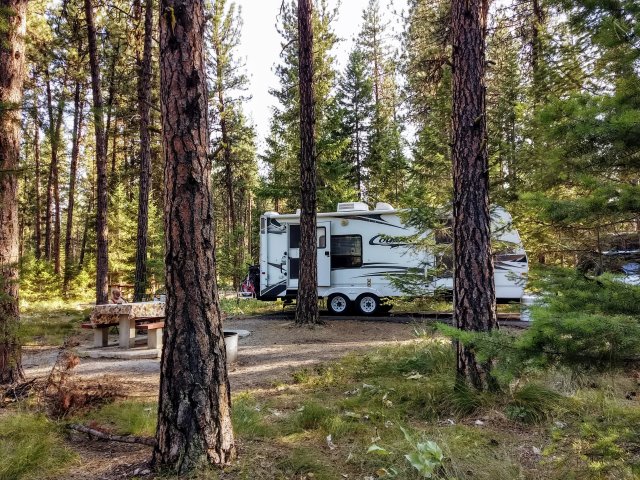 Thursday August 1: This morning we leave Quartzflat and continue another ten miles west to the Sloway exit. This is the first time we have camped here, and we pick the more open loop with pull-through spots, more convenient for setting up and also easy access to the Clark Fork River.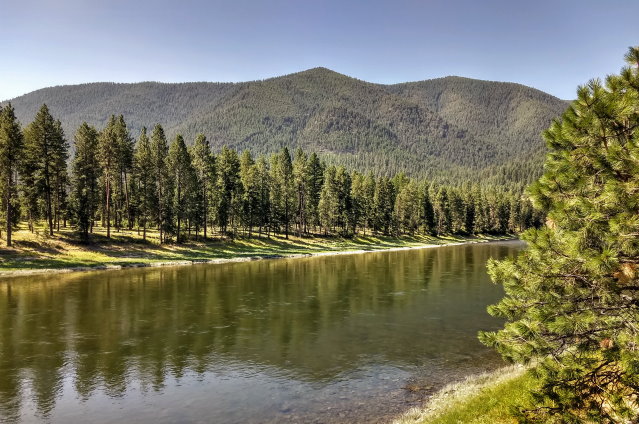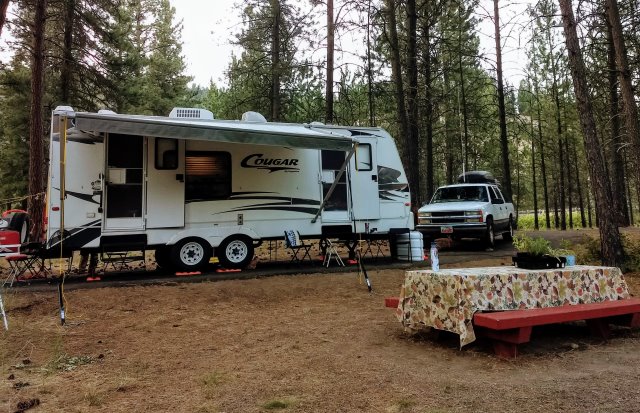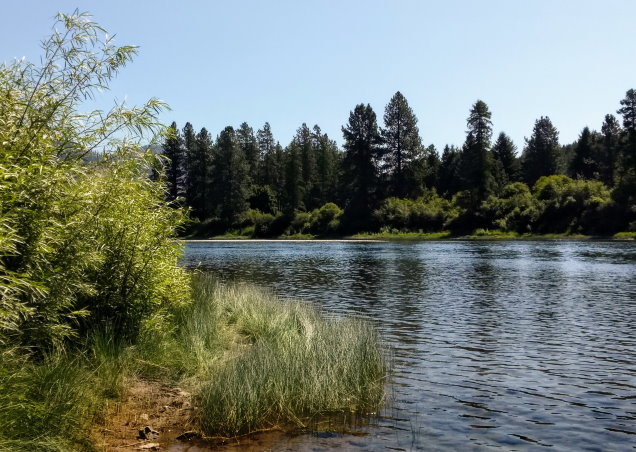 Shortly after arriving, my daughter Becka calls; she and her sister Katie and Katie's boys are at St. Regis, only five miles further west, and they are coming here for a picnic. What a fun fun fun surprise! I am delighted to see my daughters and grandsons. We have a great potluck picnic, mostly yummy stuff that the girls brought, as we sit at a picnic table right near the river. What a happy start to camping here at Sloway.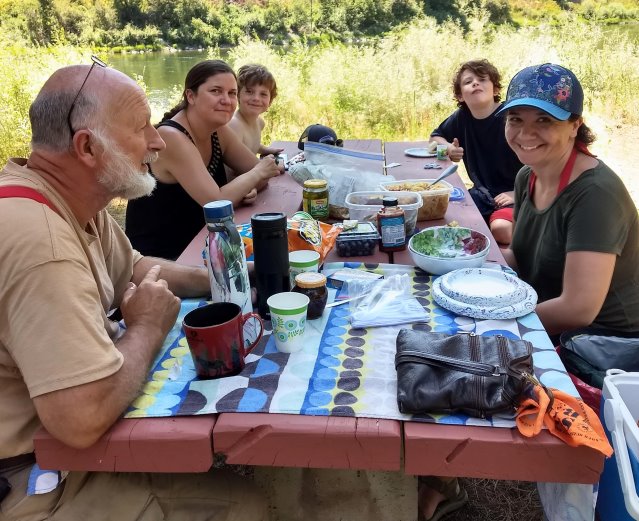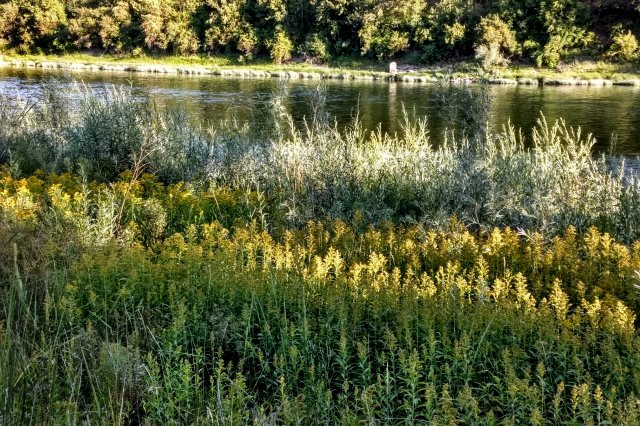 The rest of the day, I explore and take photos, and then finish edits to Ang's second trilogy, Emperors and Exiles, (a good read for those who love epic fantasy), while Clifford sets up his ham radios and delves in to flying software.