Thursday January 9: Clifford and I have enjoyed our stay at Elephant Butte New Mexico State Park, but today is moving day and we are heading further south. Although our destination is Quartzsite, Arizona, we will only go as far as Lordsburg, New Mexico, today.
It is a chilly 27 degrees as we pack up and the drive is windy, south on I-25 and east on I-10, all the way to Lordsburg. After stopping for gas, we make our way to Veterans Park on the outskirts of town. Clifford discovered this place by doing some research and it proves to be a good spot to spend the night. Hardly anyone is here this time of the year and we are able to pick a spot along a row of picnic tables and small bushes. We park and level, happy to be off the highway and out of the wind.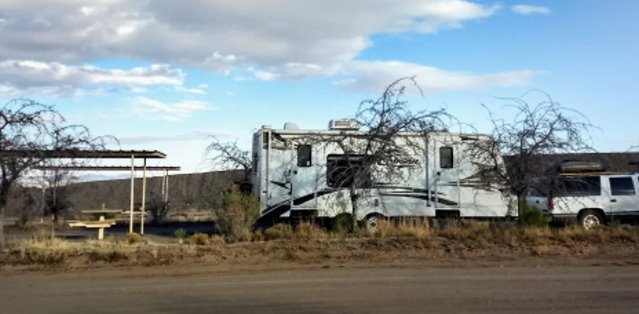 I mostly read the rest of the evening, but step out for a nice shot of the sunset.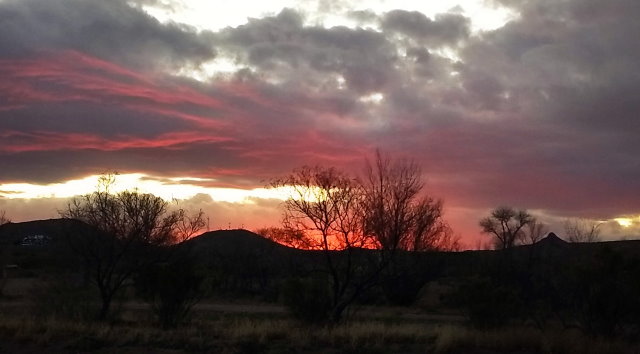 Clifford is focused on music for the dulcimer. The wind picks up in the night and there is a bit of rain.
Friday January 10: Due to the wind, we decide to stay here at Veterans Park today. I walk out to the gate in the morning and plan to walk about later when it is warmer, but it is too windy and I stay inside Cougar the rest of the day. Thanks to cell service here, we are both able to continue with projects.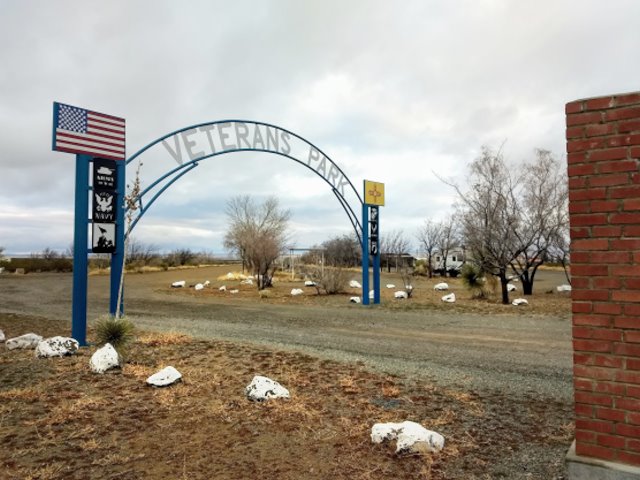 Saturday January 11: It was a chilly 22 degrees overnight here at Lordsburg, but calm this morning.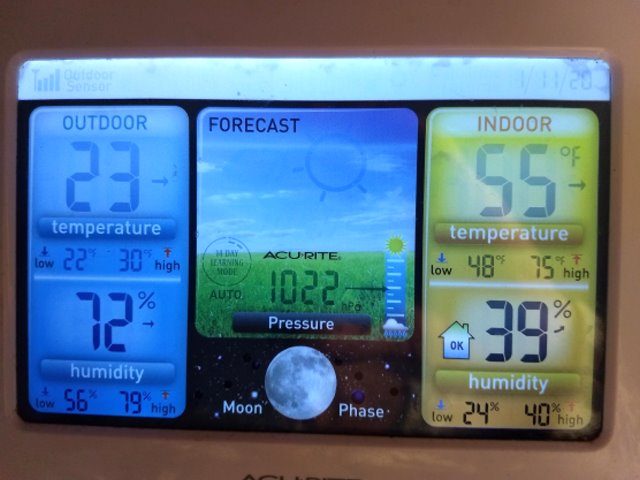 After a quick breakfast and making tea for the thermoses, we are on our way, east on I-10, grateful for the calmer day.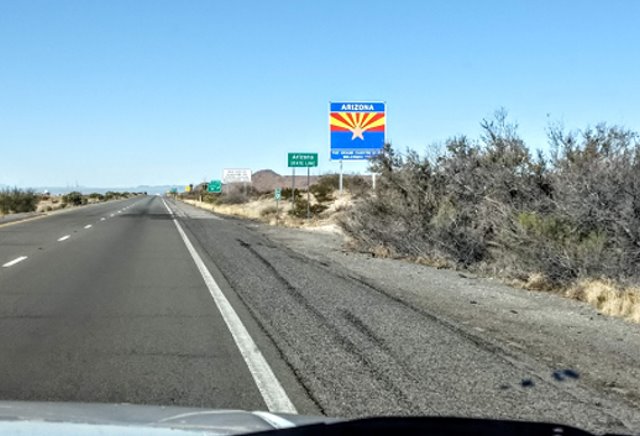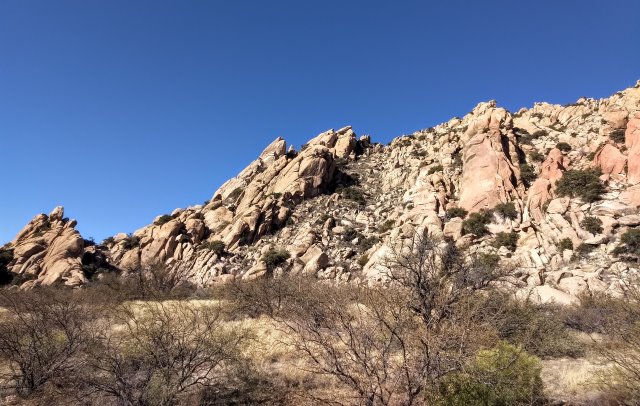 As we approach Tucson, the desert basin is a sea of water and mud flats, which is something we've never seen before on our travels through this area. Driving through Tucson on a Saturday morning is a good move and we get through the city without any problem.
At Red Rock, we turn off I-10 and take the frontage road to the county road that leads to Cactus Forest, the BLM dispersed camping area where we will be staying for a couple days.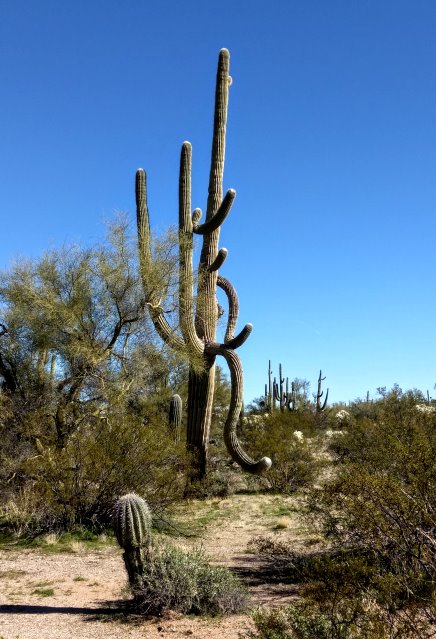 When we arrive, most of the sites big enough for RV's are taken, but the one we camped in last year is available. We pull in and get set up almost exactly where we were a year ago.
It is like visiting old friends as we recognize various cacti that we became acquainted with when we were here before.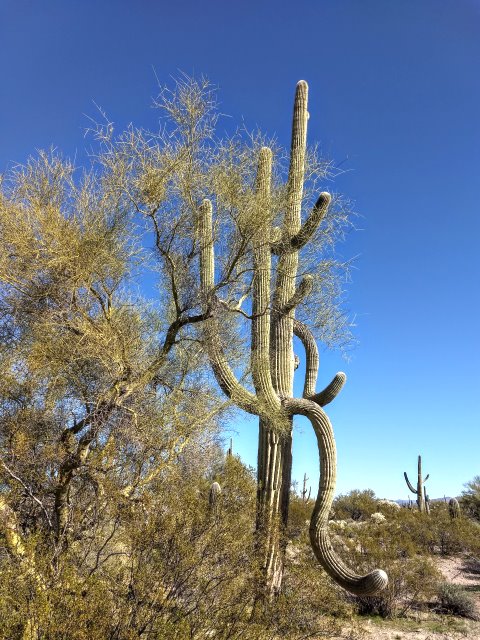 What fun to be here again.