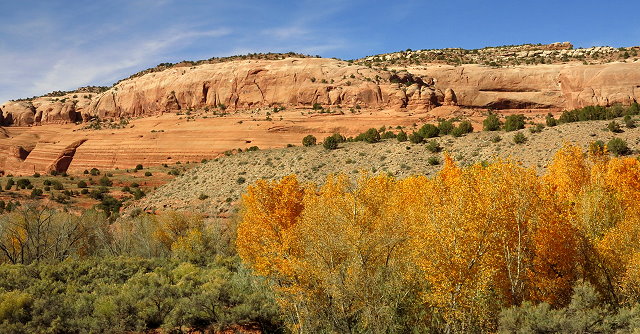 Sunday October 15, 2017  – It is a beautiful autumn day in Wallace, Idaho, and a bittersweet walkabout taking photos of the gorgeous colors, knowing that we will soon be leaving this behind.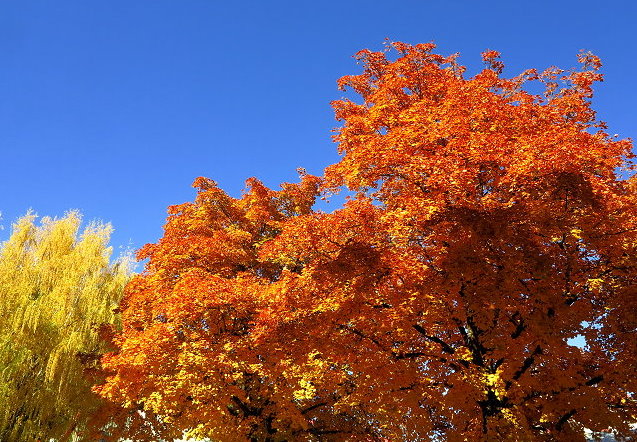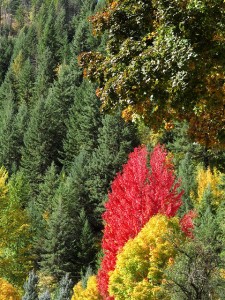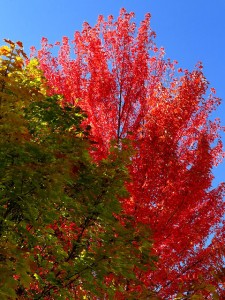 Tuesday – Clifford and I pick up the Uhaul truck, a 26-footer, in Couer d Alene this morning.  The day is devoted to loading the truck, first CI boxes and furniture, and then apartment and basement stuff.  We are lucky that the forecast rain has held off for most of the day.  By late afternoon, the loading continues in the rain.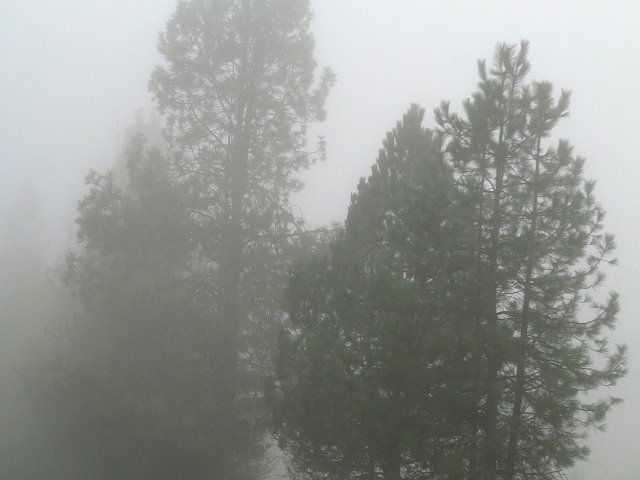 Wednesday – Packed to the hilt, the Uhaul truck left Wallace first thing this morning.  We hired Mike, someone we trust, to drive it to Monticello, Utah, and take care of unloading, while Clifford and I follow behind in the Suburban towing Terry (our camper) at a much slower pace.
Whatever remains in the apartment is packed in Terry or the Suburban and we are on our way by late afternoon.  We stop at the Wallace Coffee House to say good-bye to Katie and the boys, and then we are on our way to Alberton.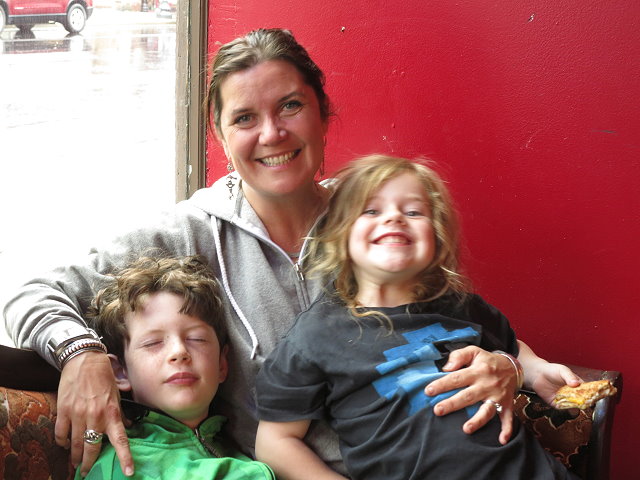 It is a beautiful drive with the western larch turning golden.  However, due to the lateness of the day and the rain, taking photos through the tinted windows of a moving vehicle is not very successful.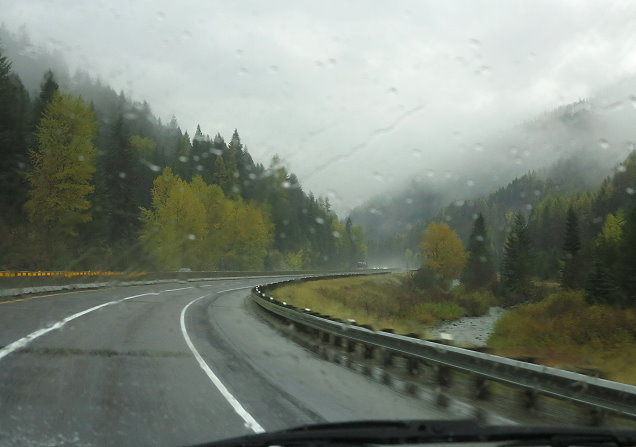 Arriving in Alberton, we set up in the parking lot across from the bar.  I am happy to see Ang and Oden, as they are in Alberton for play practice.  We visit awhile and after they leave, Clifford and I eat a simple dinner before heading to bed.
Thursday – It is a pretty autumn morning here in this mountain valley. After Merri texts me that she is up, I walk to her house to visit and have tea with her before she heads to her job. She gives me a ride as far as Ang's road.  Ang picks me up and we go up to her place where she shows me the progress she has made on the greenhouse.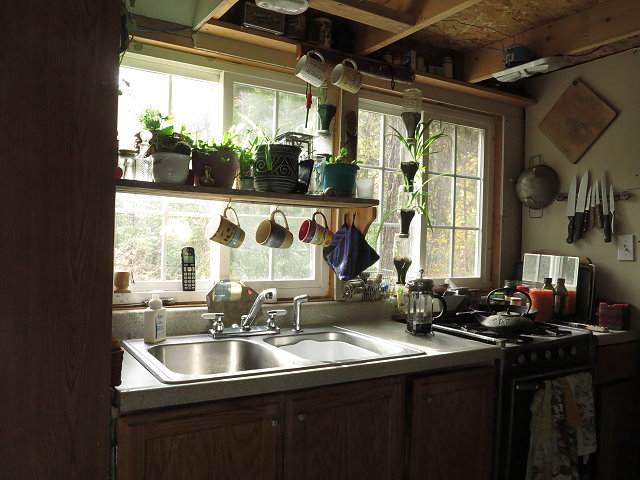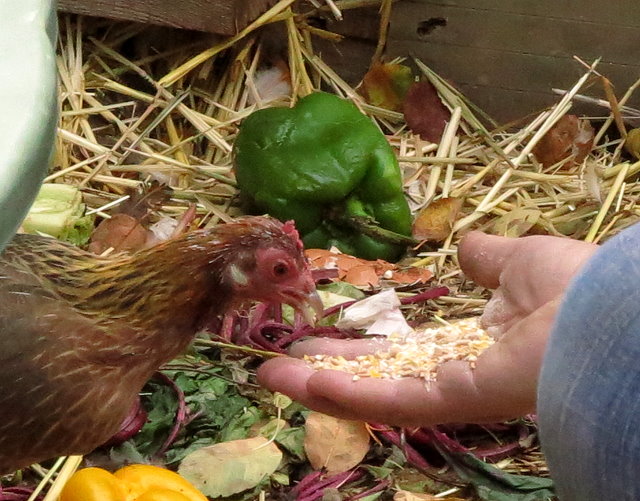 Back in Alberton, Ang, Clifford and I head over the River's Edge for lunch together.  I will miss being close enough to regularly visit my daughters.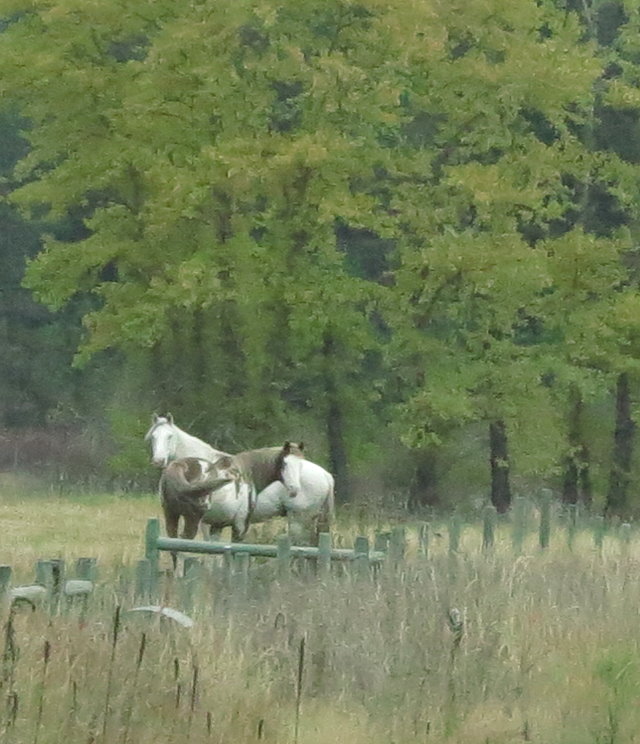 Going to Missoula Walmart for tires for Terry is a waste of time, since once there, they inform us that they are too busy to do it.  Back on I-90, we head southeast toward Butte, watching the autumn scenery,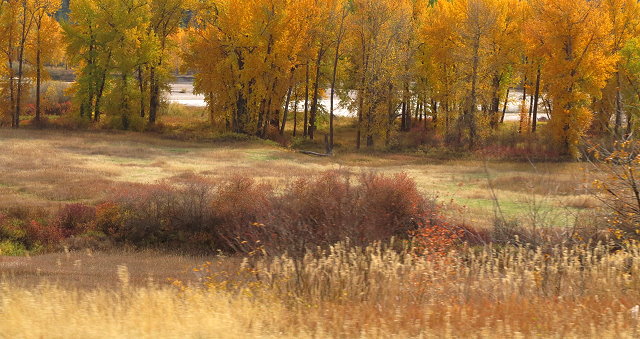 stopping at the rest area near the junction with Highway 1 for the night. After dinner, we both read until bedtime.
Friday – It is windy and chilly this morning.  Clifford takes a shower and we discover that some of our clothes are wet from rain leakage.  Bah humbug.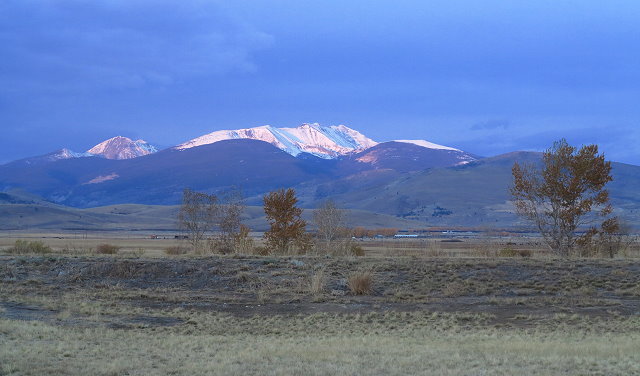 We have stayed in touch with Mike and his son, who are on their way back to Wallace after unloading and dropping off the Uhaul truck in Monticello.  Our paths will cross today in Dillon, Montana, where we plan to stop for lunch.  It is fun to meet up with them and chat about our journeys.
Leaving Dillon, we run into rain and then quite the sleet storm as we head up Monida Pass.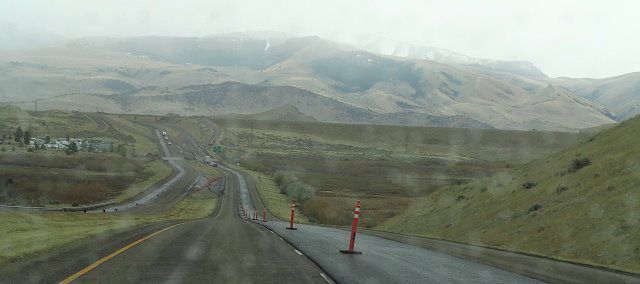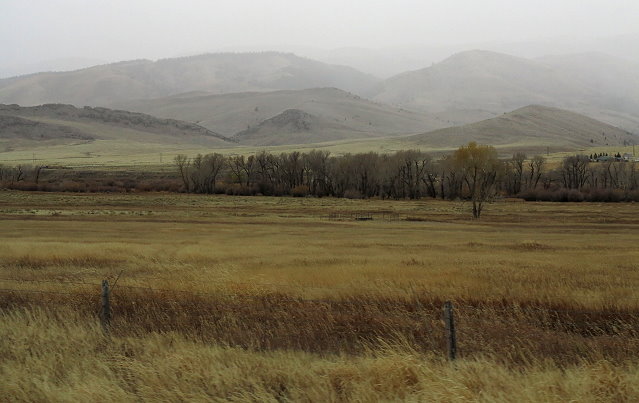 On the Idaho side of the pass, the sleet eases with only occasional rain showers.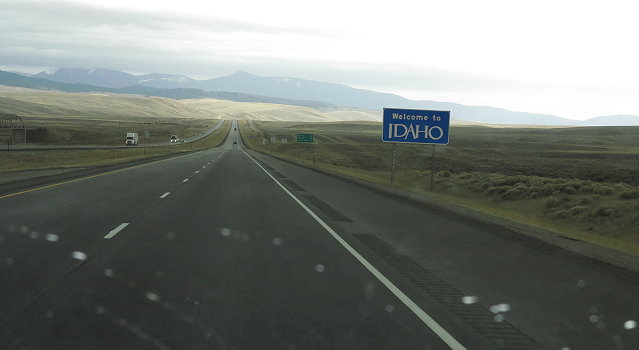 The wind, however, is much more troublesome. We are relieved to reach Idaho Falls where we pull off at Walmart for new tires for Terry.  We spend the night in the parking lot, as do other RV travelers. It is likely that the wind has encouraged many to pull in early this evening.
 Saturday – Clifford takes a shower while I visit Walmart, and soon we are on our way.  On I-15, on the outskirts of Idaho Falls, an overturned camper blocks one lane of traffic.  This is both sad and disturbing, and I can't help but wonder if a gust of wind caused this accident.  At Pocotello we exit looking for Denny's for brunch, but end up driving in circles until we give up on the idea.  A box of cheez-its becomes our brunch instead.  In retrospect, cheese and apple slices may have been a better idea had we known we wouldn't be able to stop for a meal.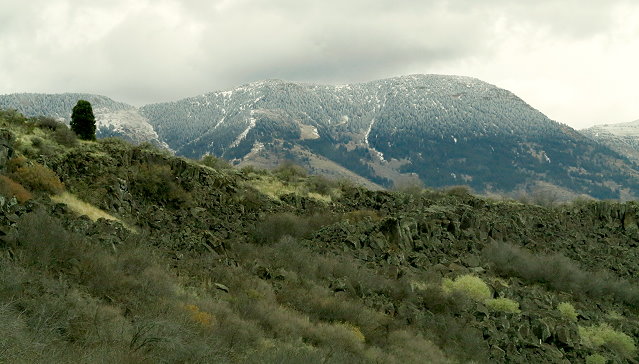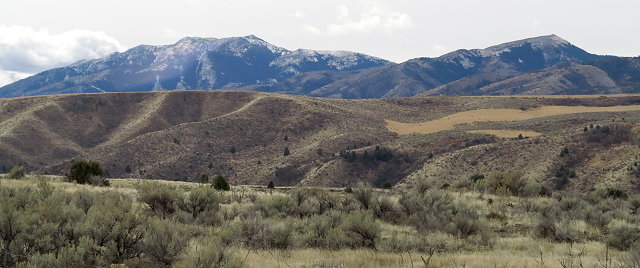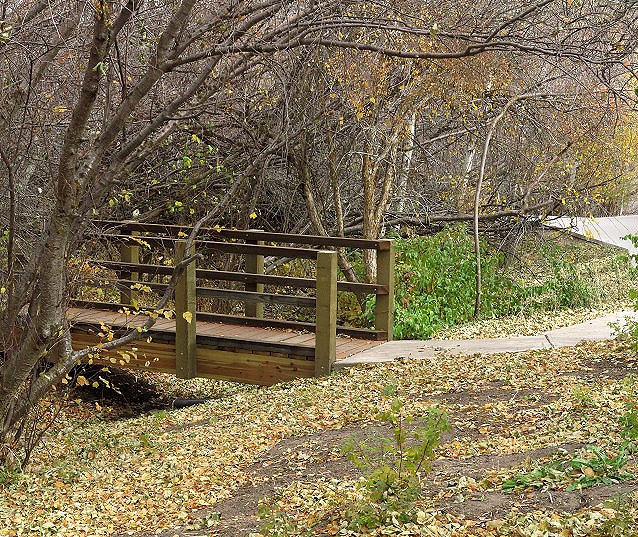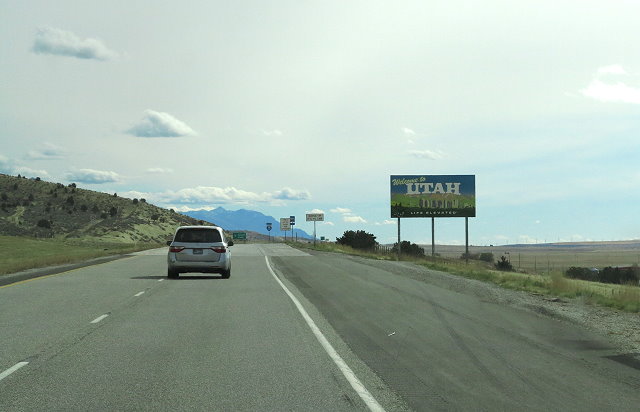 The drive continues until we reach Perry, Utah, just south of Brigham City.  We find the Walmart there, glad the day's drive is done.  A colorful sunset brightens the last moments of the day.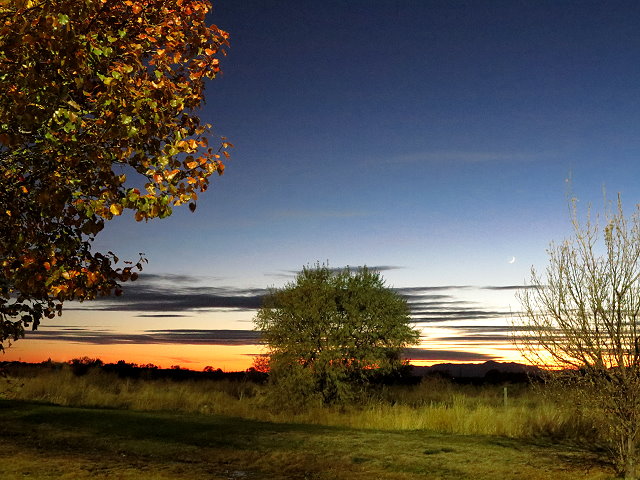 After dinner, we both stay up reading until midnight.
Sunday – Today we leave Perry and drive through the Salt Lake City complex, no mishaps, stopping at Cracker Barrel in Springville for a late lunch, happy that that leg of the journey is behind us.  Once we turn onto Highway 6, we are amazed by the continuous parade of traffic, including many RV's, heading north toward Salt Lake City.  Hundreds of people are returning home after a weekend of camping in the National Parks to the south.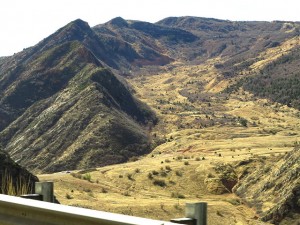 What a relief to reach Price and get off that busy highway, finding a spot to set up in the back parking lot of Walmart. Another colorful sunset brings the day to an end.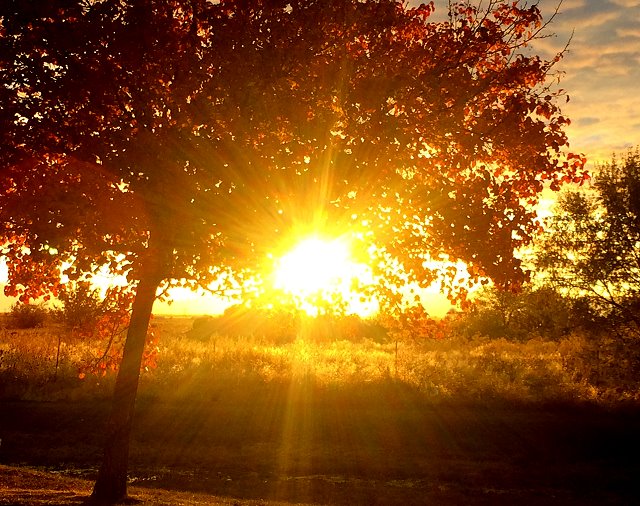 We fix a simple dinner and read until late.  I finish "Coyote Waiting," …just in time, as tomorrow we will arrive in Monticello.
 Monday – There is not nearly so much traffic this morning, which makes driving a little less stressful.


Once we reach Moab, we stop for a few groceries at City Market as we know that they carry a line of organic food.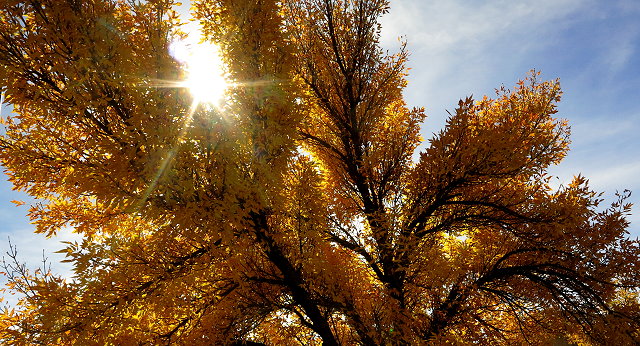 And finally the last leg of the journey, the 50 scenic miles from Moab to Monticello, arriving in mid-afternoon.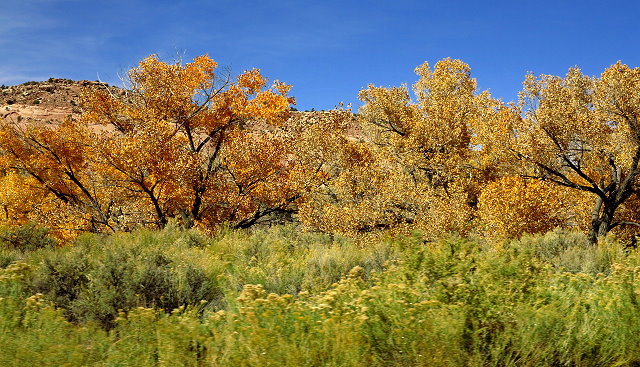 Robert, the realtor comes by with the keys and we enter our new abode and a new chapter of our lives.