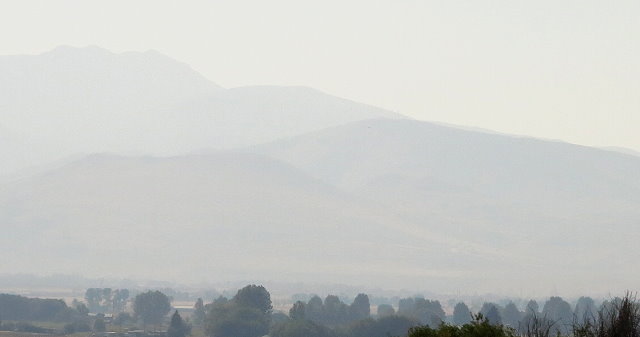 Friday September 1 – We finish packing the Suburban this morning for our rather impromptu trip to Utah. This is a business trip related to Clifford's non-profit, Carnicom Institute. Since it is not meant to be a camping trip as such, we are not taking the camper; in fact, we are not even taking a tent. I have packed camping pads, sleeping bags, and pillows, a couple coolers, some canned and dried food, the picnic bag, and a bag of cooking gear – pans, spatula, and so on, and one suitcase of clothing. Hopefully it is enough.
It is a bit hazy from forest fire smoke as we leave Wallace, Idaho, about noon, but increasingly smokey as we head east. Smoke from the Lolo Peak fire in Montana nearly obliterates the mountains the closer we get to Missoula, but even beyond that, heavy smoke continues to dominate the landscape.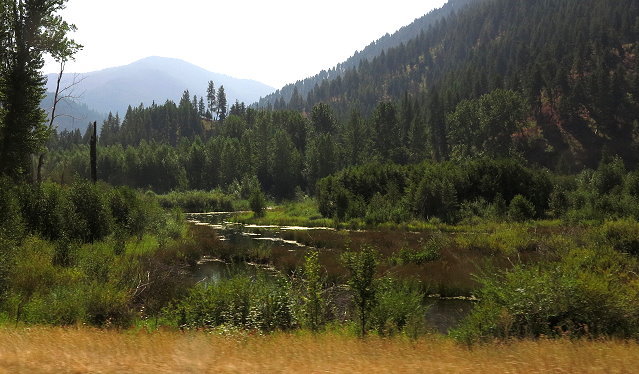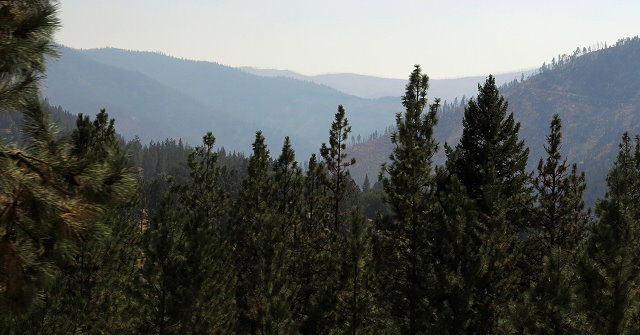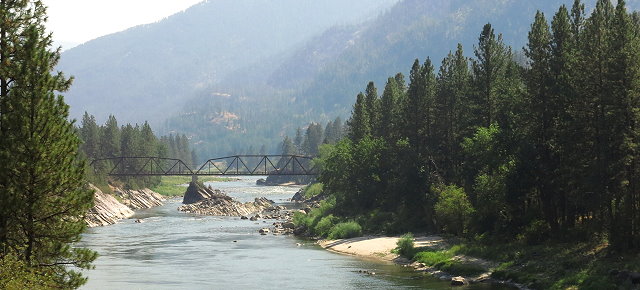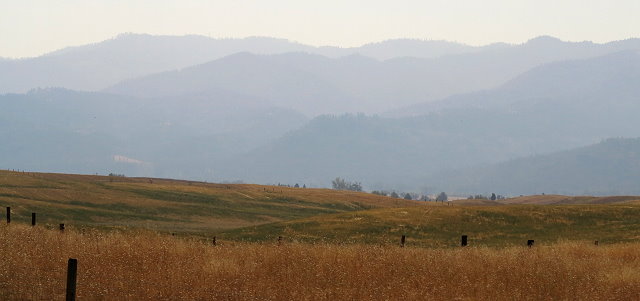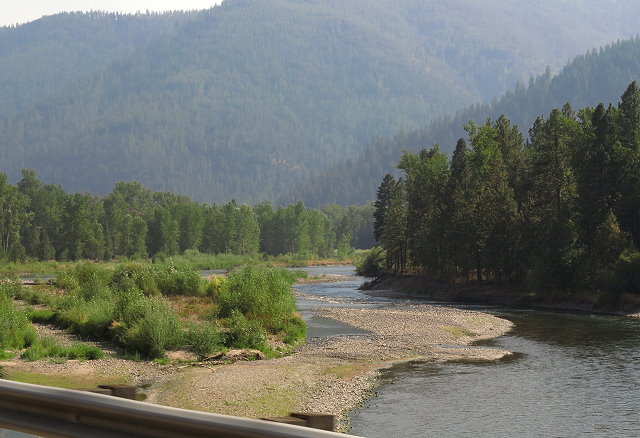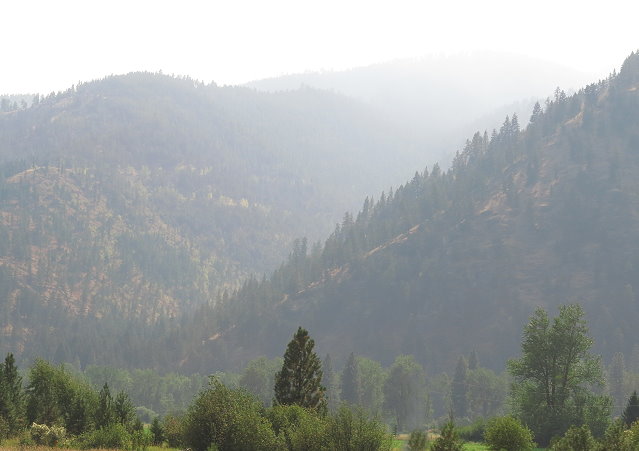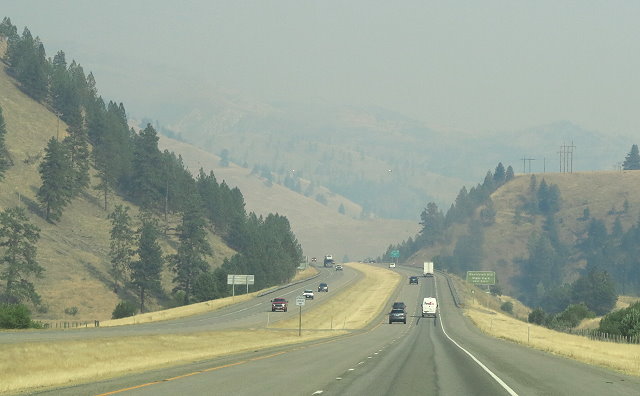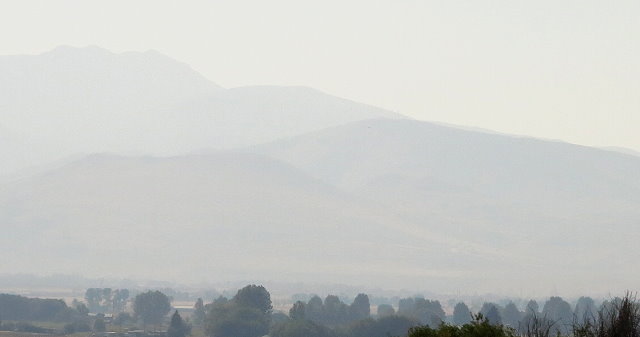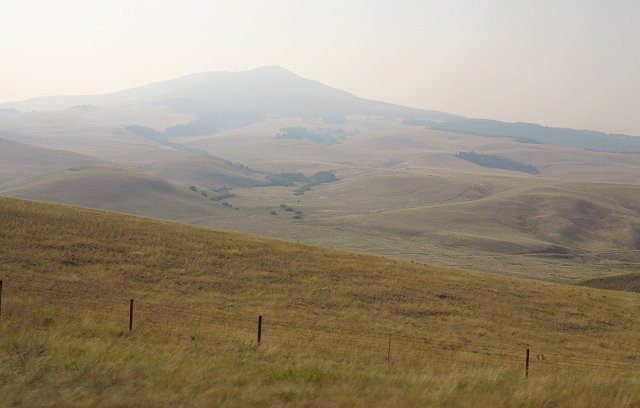 We arrive at the Divide Bridge Campground north of Dillon, Montana, in the early evening, happy to find that it has not been closed due to the fires. Although the sites by the river are taken, we consider ourselves to be very fortunate to get a nice spot on the Friday evening of Labor Day weekend. We unpack food and cooking utensils, making vege quesadillas for dinner. Then I make the back of the Suburban into a comfy bed, the coolers and such are loaded onto the front seats, and we are set for the night.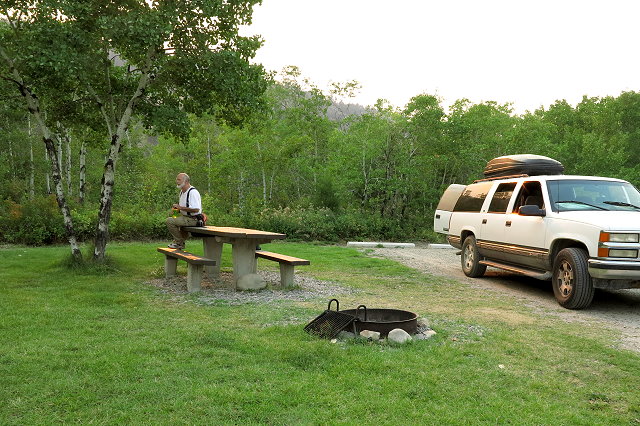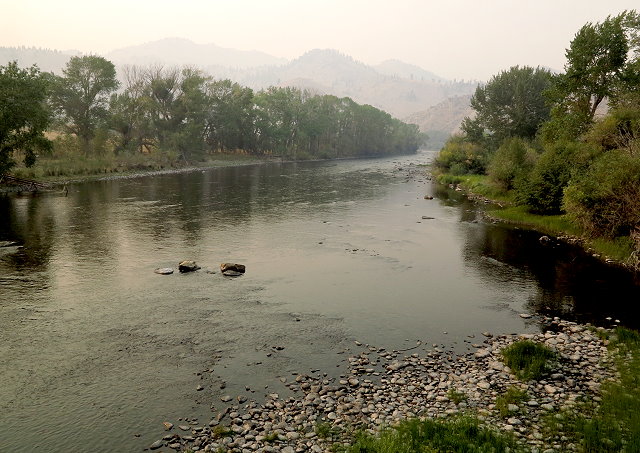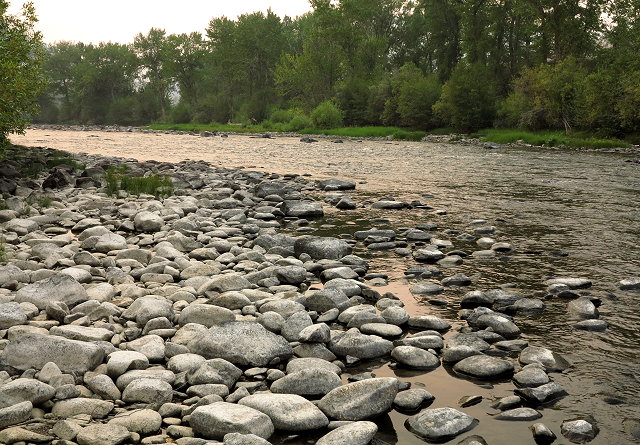 We watch the sun go down, forest fire smoke coloring the sky.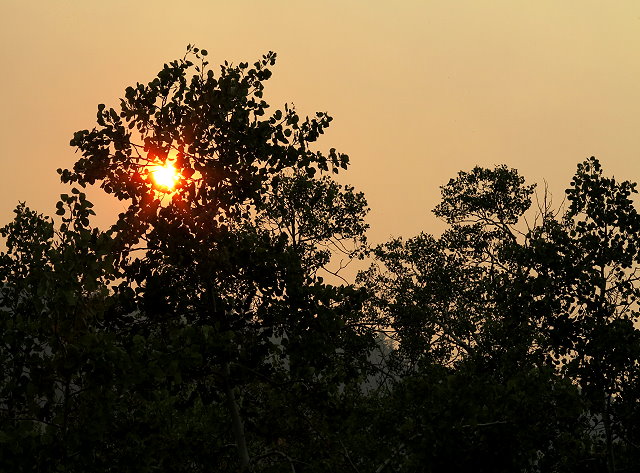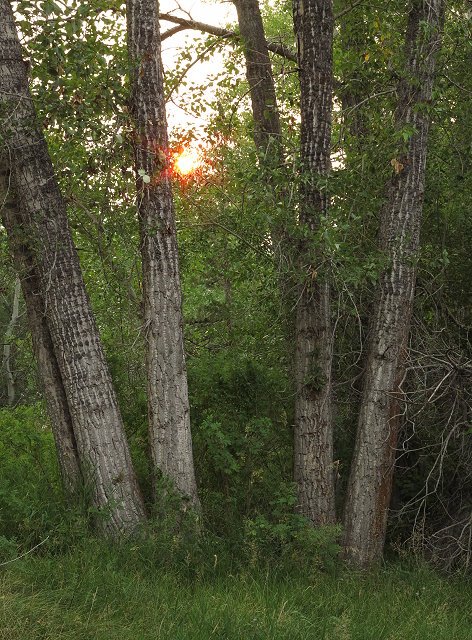 We made 250 miles today, a good start on our journey.