Monday May 22nd – It is early, but I am awake when Ang and Oden stop at the lot by the Alberton Town Park where we had parked for the night.

Raindrops on shrubs in the park
Oden is just finishing up his Drivers' Ed class for today. It is great fun to see them; I make French press coffee and we chat for a few minutes until Ang has to leave for a meeting in connection with organizing the Alberton Railroad Days coming up in July.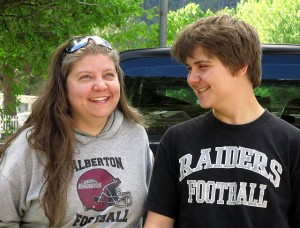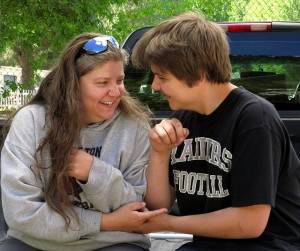 We arrive in Wallace in mid-afternoon and have a little time to visit with Katie and Jeremy before beginning the huge unloading process, bringing in only the perishable food and most needed items to begin with. Later we have dinner with Katie, Jeremy, and family. So nice to see them all again.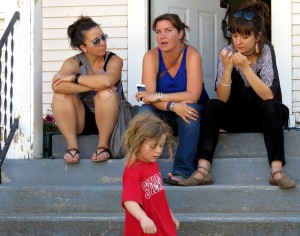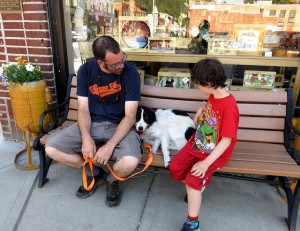 Wallace: power, internet, and hot showers! Family and friends.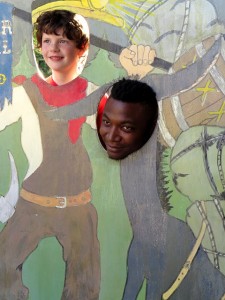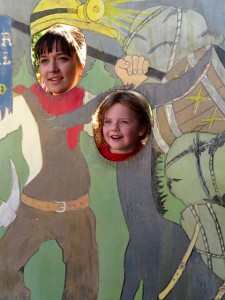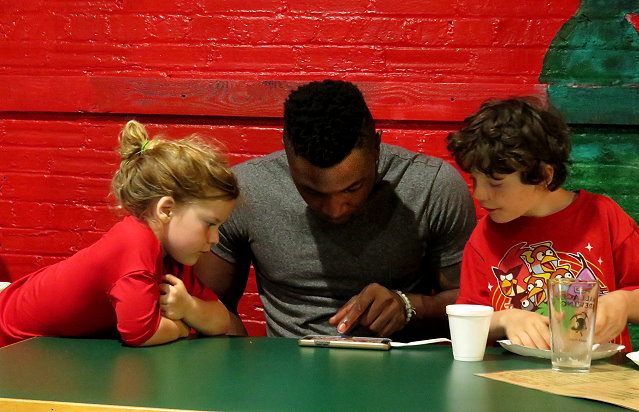 Flowers and the beautiful Coeur d Alene River.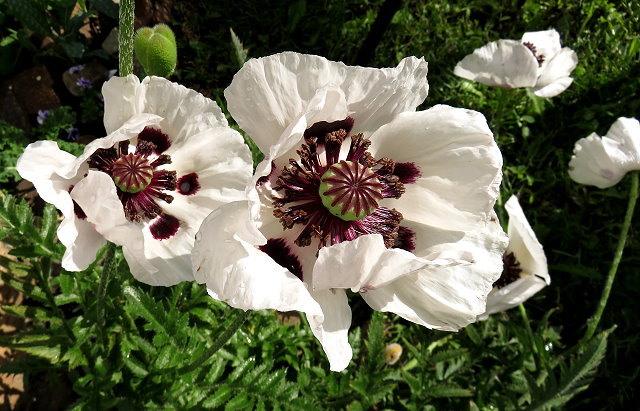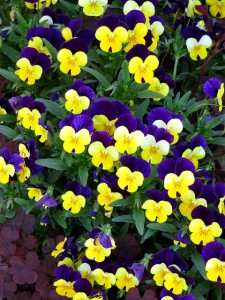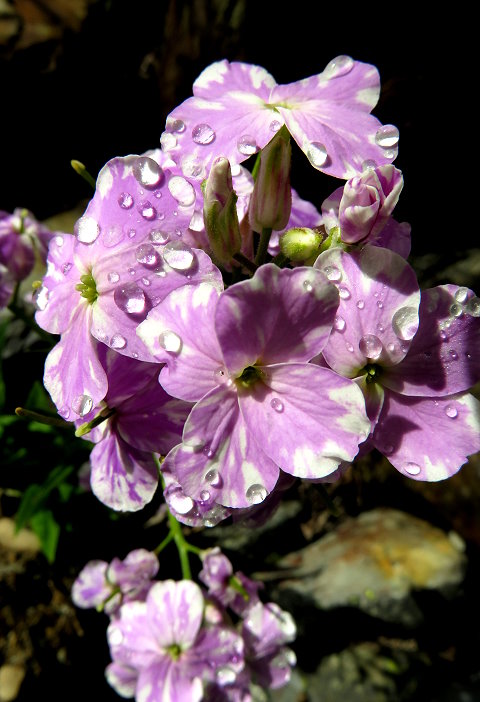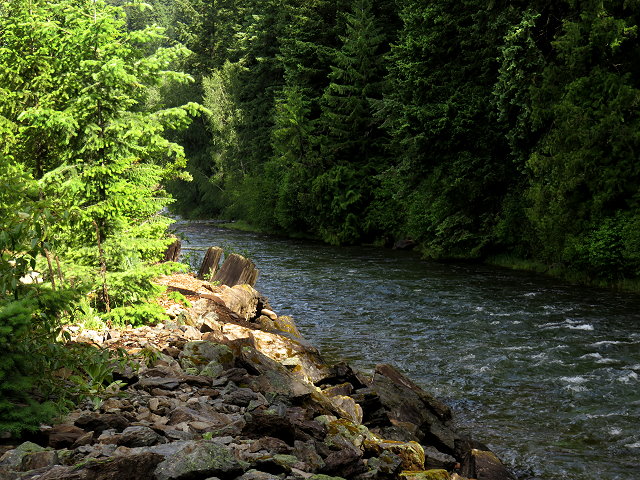 And for the first time in months, I play my good cello… and what a pleasure that is! Traveling is quite the adventure, but there are some great things to enjoy while we are here in Wallace.