Wednesday June 19: Clifford and I enjoy a leisurely morning with our friends, Kaylee and Ren, who are here visiting us on their way to Arizona in preparation for their upcoming wedding. Clifford and Kaylee work on the Carnicom Institute website, while Ren I visit and drink her delicious coffee substitute.
Even though they have to leave this evening, we decide on an outing to Canyonlands National Park, as Ren has never been there. We are taking the road over Abajo Mountain and our first stop is a viewing area on the far side of the mountain. The wildflowers are in bloom and it is really lovely here on the mountain.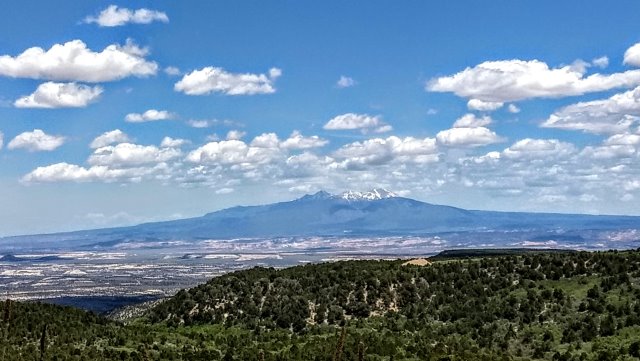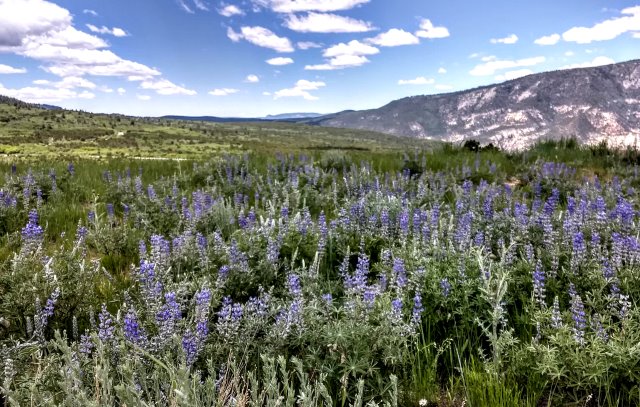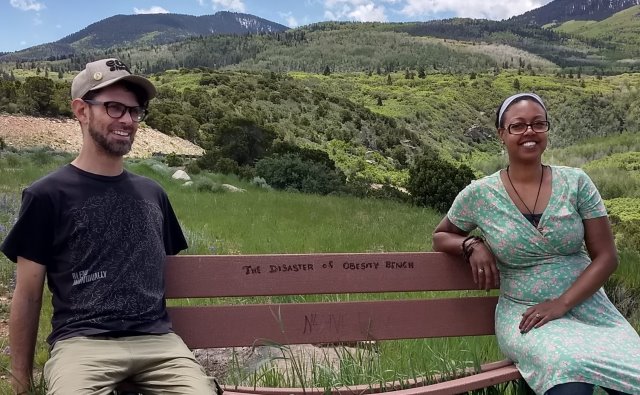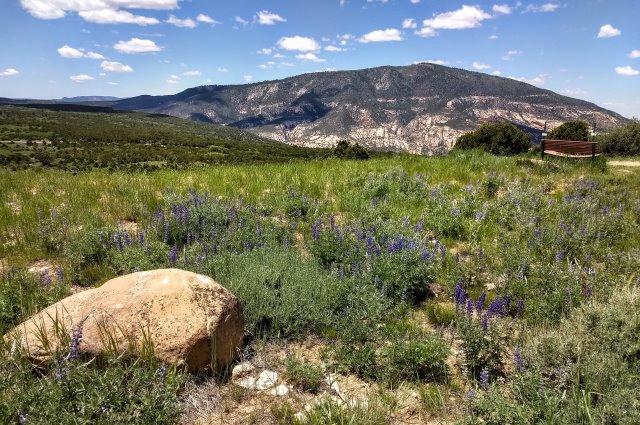 Our next stop is "Newspaper Rock," a rock panel covered with petroglyphs. There was vandalism at some point, but the panel has been protected and is in very good condition, for the most part. It is fascinating to look at all the etchings, recognizing what some are and trying to guess at the meaning of others.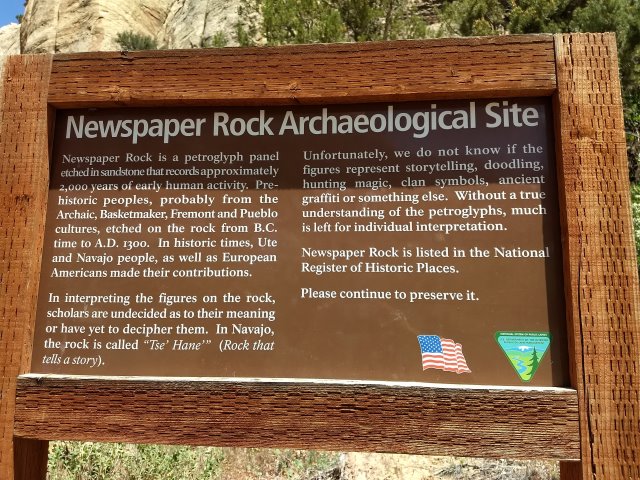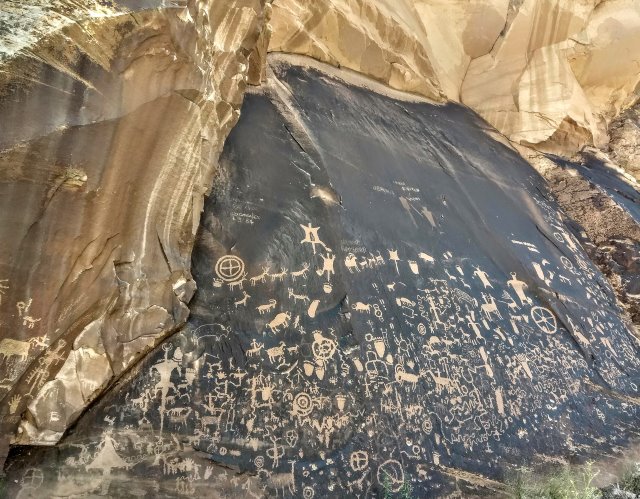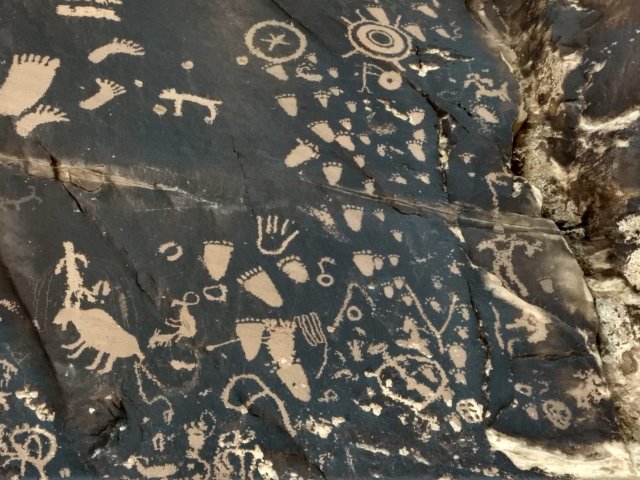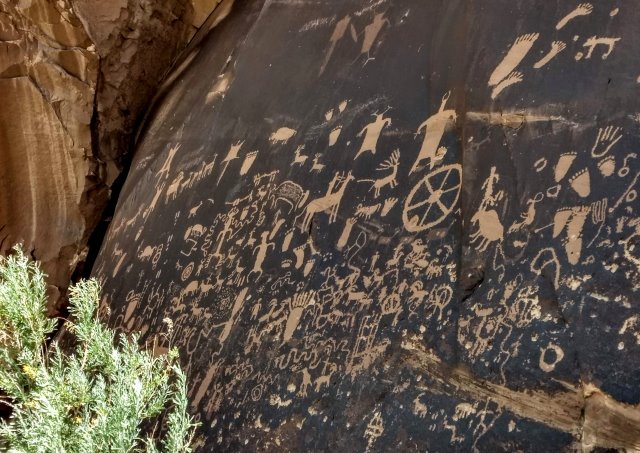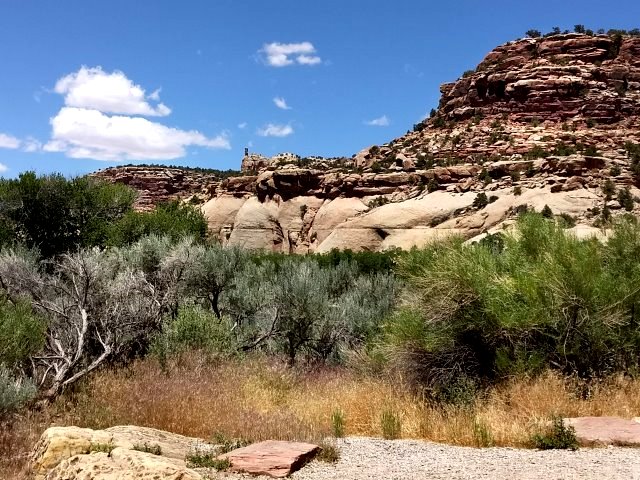 From there we continue west through BLM land until we arrive at Canyonlands National Park. It was quite warm on the mountain, but much more so here in the lower elevation of the canyons. We stop at the Visitors Center to see the displays, then continue on the scenic loop.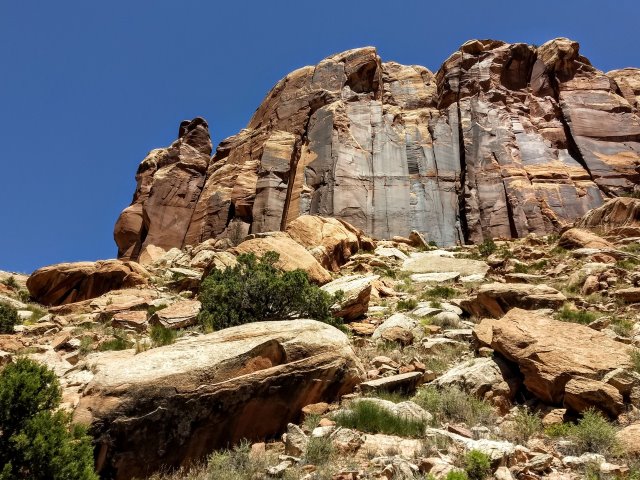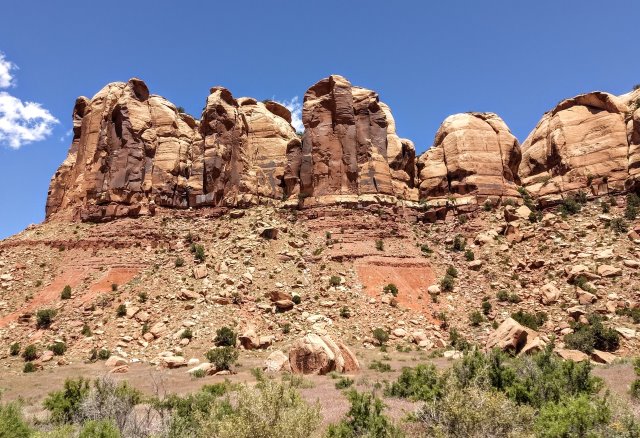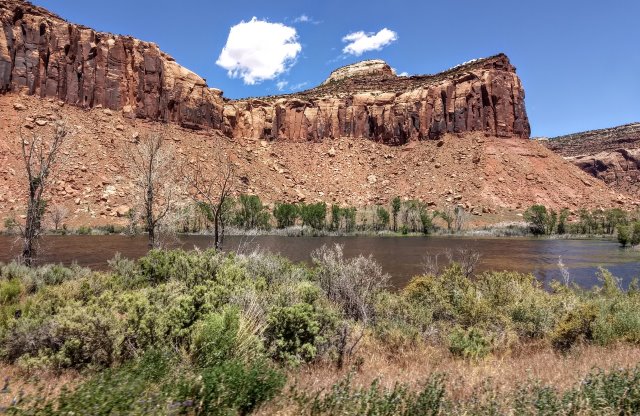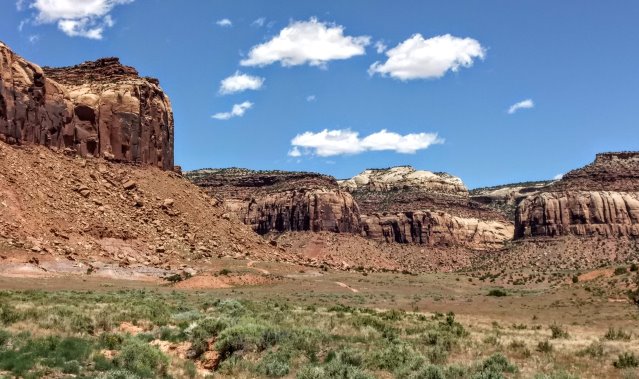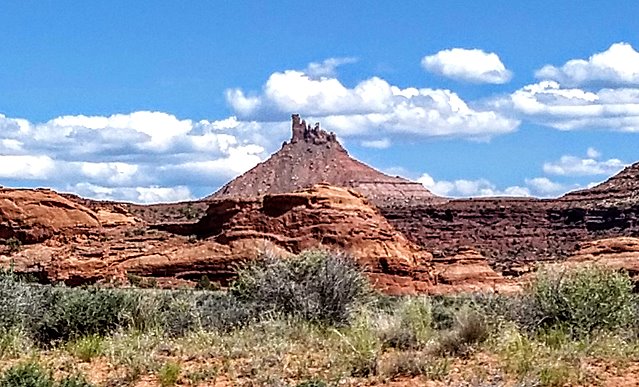 We stop at Pothole Point to hike the loop. Even though Clifford and I have hiked this loop before, it seems the cairns have been moved and a portion of the loop is missed. However, it is much too hot to go back and redo it. As it is, we appreciate the unique formations and the shade of rock overhangs.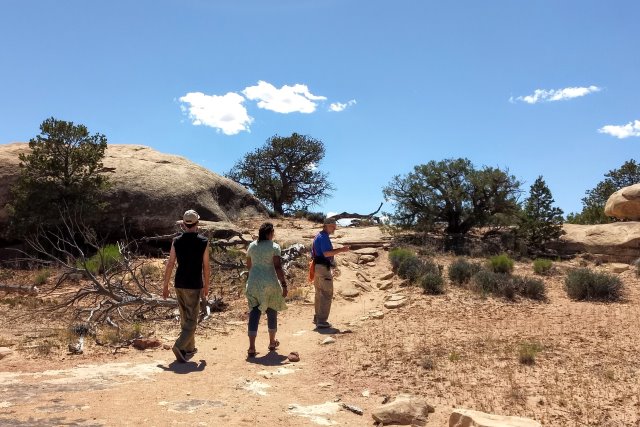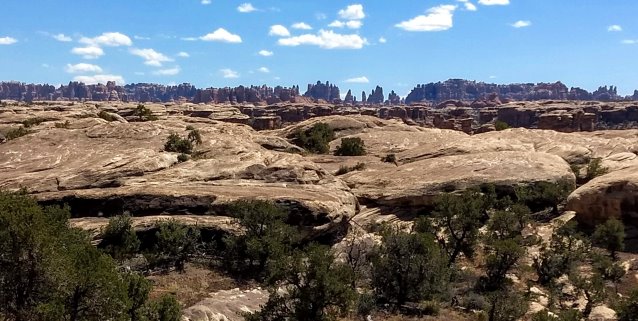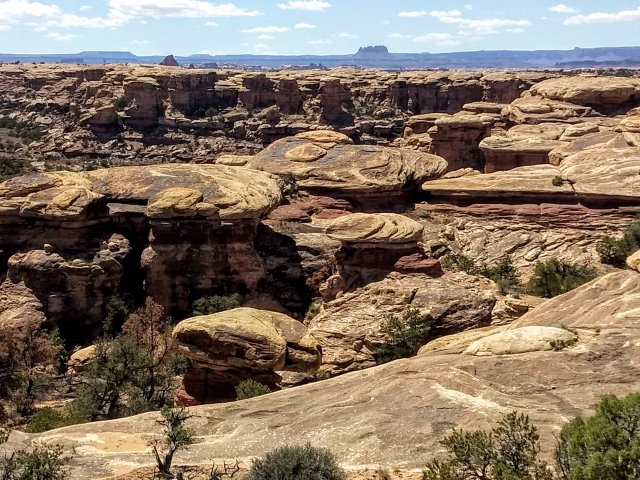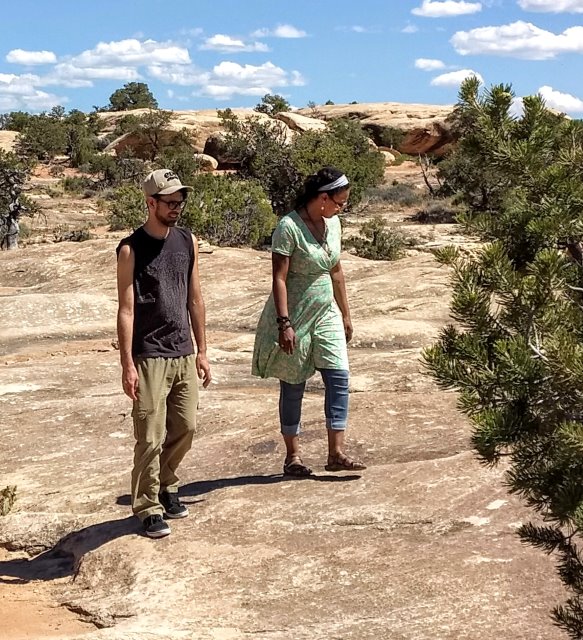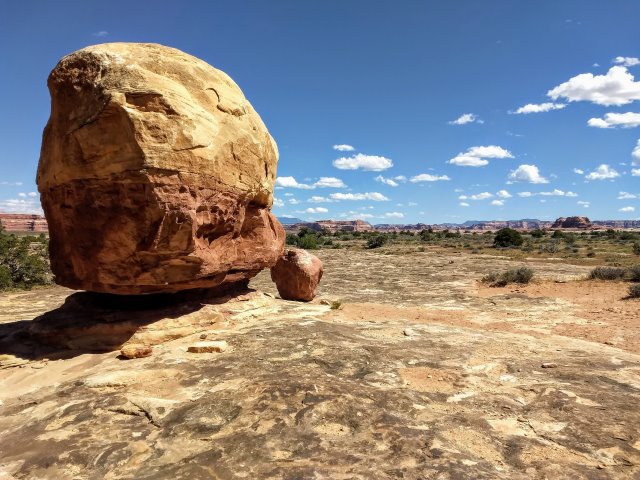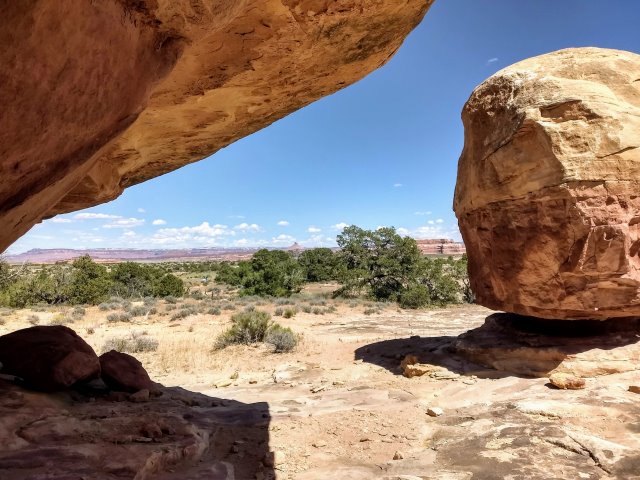 Our last stop is a side road that gives us a closer view of the iconic Wooden Shoe Arch.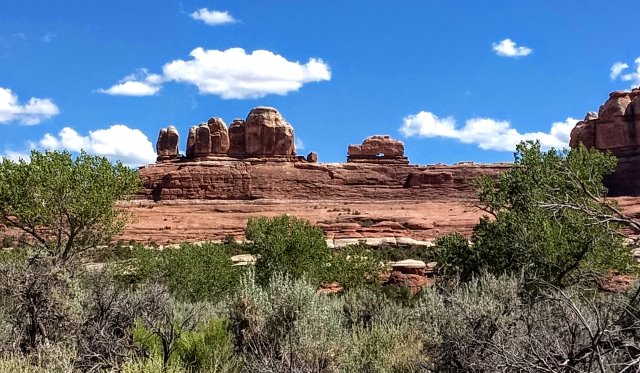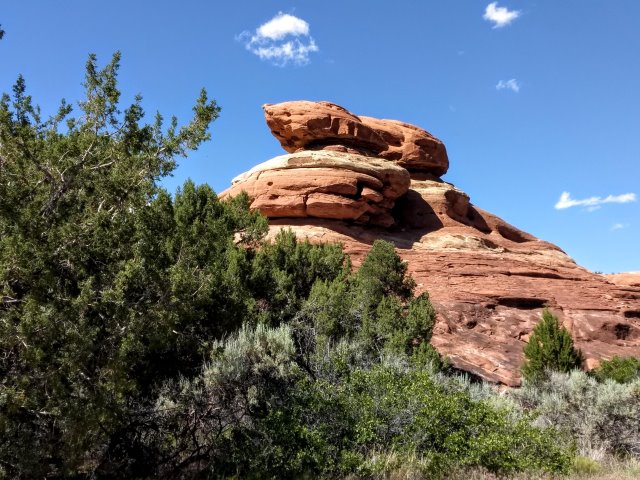 Back at home base, the guys nap (Kaylee has a long drive ahead yet tonight), while Ren and I chat as she writes wedding invitations and I edit photos. For dinner, we all sit outside at one our bistro tables, enjoying the mild evening temperature. Then our friends finish packing their car and are soon on their way. We wish them well and look forward to seeing them on our journey south next winter.