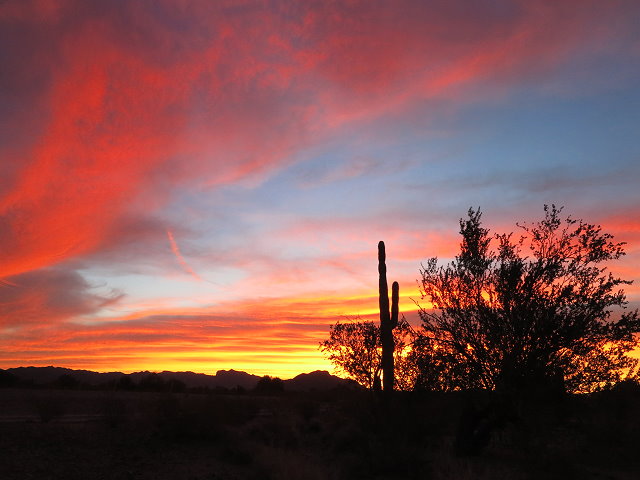 Sunday January 28

: We are still camped at Roadrunner, the BLM campground south of Quartzsite, Arizona.  It is calm this morning, so I make a campfire and Rollie comes over to join me. We chat as we drink our respective hot drinks.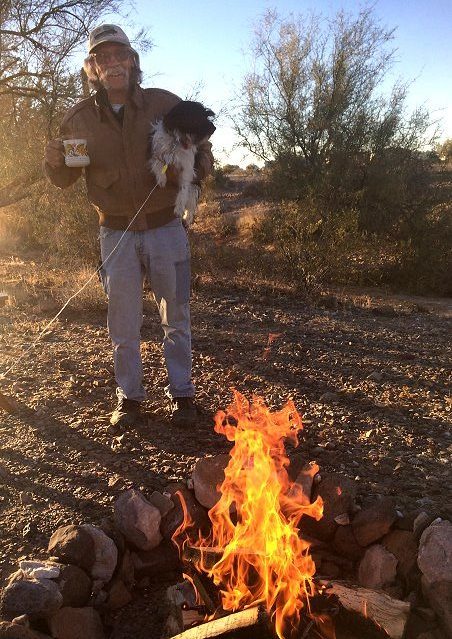 I was going to sit out after the campfire to write in my journal, but the wind comes up and I head inside.
In the evening, Rollie and I do music at his place, as it is too windy outside.
Monday January 29:

Today is an errand trip to Parker for the things that we can't do in Quartzsite, which takes a good chunk of the day. When we get back to camp, Clifford and I have leftovers for dinner. Rollie has already eaten with Bill and Sally, but he comes over for tea. While we are sitting out, Clifford spots the exotic lights that we have seen before in the desert. They are still a mystery.
Tuesday January 30:

I take photos of a colorful sunrise,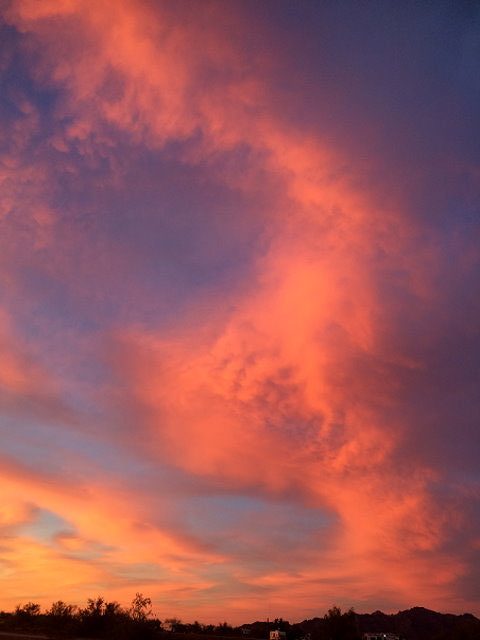 then join Rollie at a campfire and write in my journal while he plays mandolin.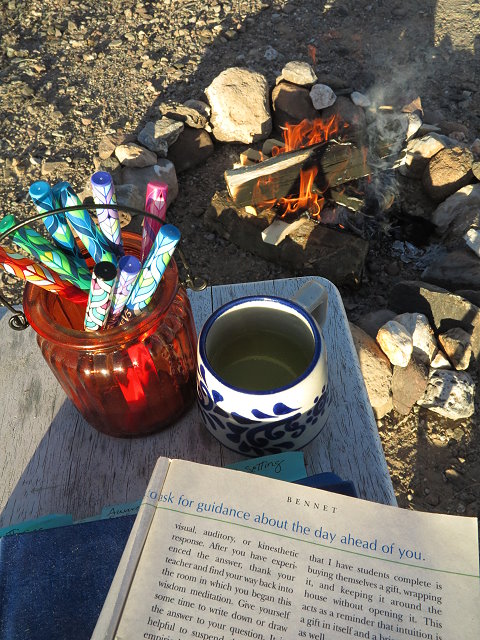 Later, I send another set of edits to Ang and re-send agent letters, as she has had some problem with opening them. Internet communication is sometimes very iffy, both on my side and hers.
Later we all have dinner at Bill's; he enjoys barbecuing and I am happy to contribute something other than the meat. Another campfire and music outside this evening. Not bad for a January evening.
Send cell pics to my girls. Staying in touch with my kids is important to me and really appreciate calls and texts from them. The cell phone has been/is vital for communication with all these dear ones.
Wednesday January 31

: I am up early enough to get a few photos of the Super Blue Blood Lunar Eclipse. It was neat to see it, but my photos are not terrific.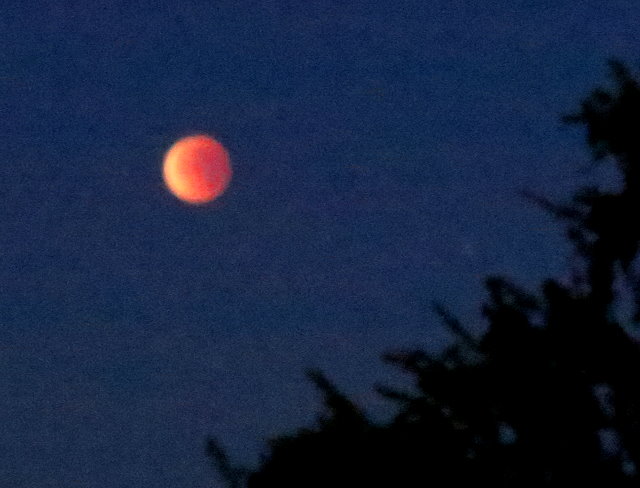 This morning we all head out to Crystal Hill in the Kofa Wildlife Refuge south of Roadrunner for some hiking and rock-hounding.

This time I head down the wash and start looking at the west end slope of the hill.

I

t is not so picked over

here

and I find a nice crystal as well as many beautiful quartz stones.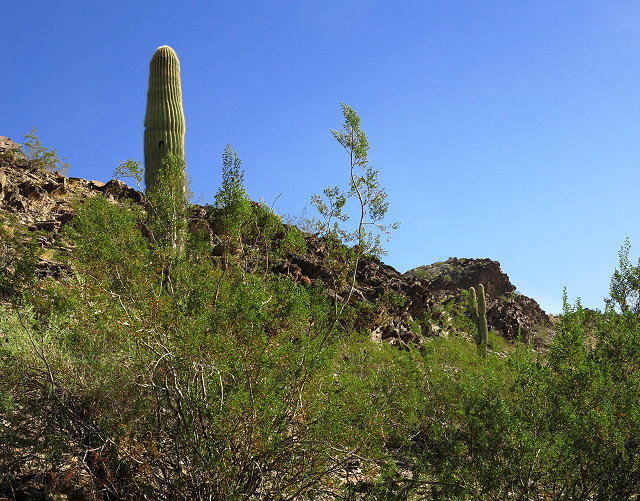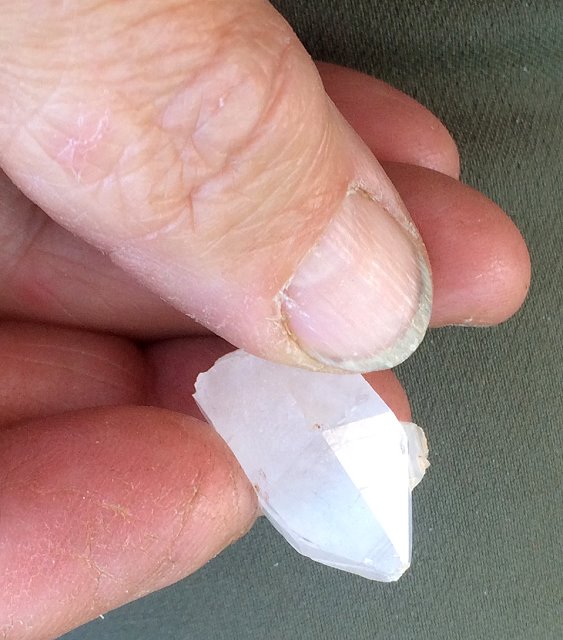 Bill decides to go back to camp as the big dogs are restless, making it hard to search for crystals. Sally wants to stay, so she joins me on the west slope. We have a good time chatting as we look for crystals until Clifford and Rollie are ready to go. Back at camp, we all contribute our picnic food to lunch at Bill and Sally's.

Since my laptop has been charged and the hotspot is working, I take care of email, FB,

and editing this afternoon.

I finish out my day with writing in planner and journal before heading to bed. Clifford continues with his ham radio experiments late into the night… and thus we wrap up January 2018.