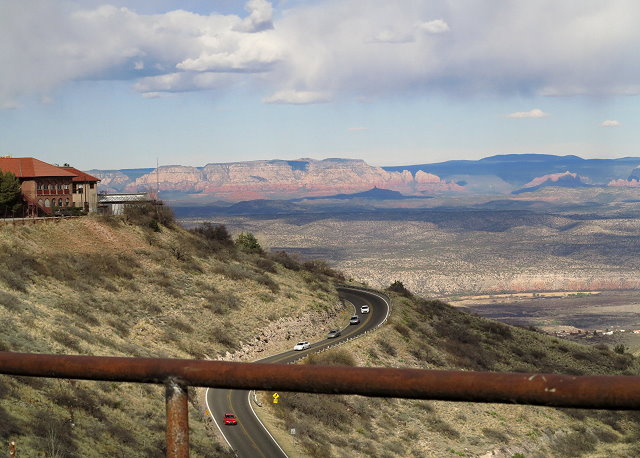 Tuesday March 27: The sky looks better today; it would have been a good day to go sight-seeing and taking photos of the red rocks around Sedona, Arizona. Oh well, hard to know.
I visit Rollie and we look at maps, as Clifford has mentioned going to Jerome while we are here. After breakfast, Rollie and I play music outside in the sunshine; sure nice to be able to do that. The neighbor in the airstream comes over with his guitar and joins us, which is great fun. Afterward, he shows us his airstream – big enough for his wife, four daughters, a big dog, and himself full-time. An airstream sure would be a nice way to go, so well designed to utilize space.
Then we make a trip to Jerome, Arizona, once a mining town on the side of the mountain, now a tourist place.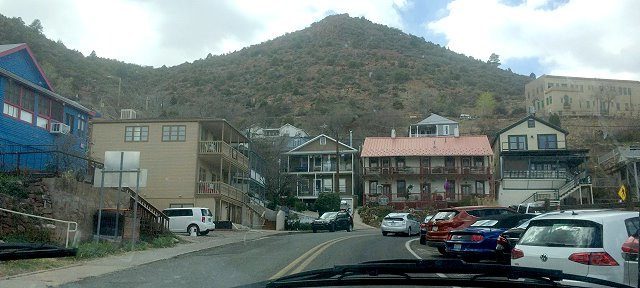 It was hard to find a place to park, but once we did, there was lots to see and do: we looked inside the old Catholic church,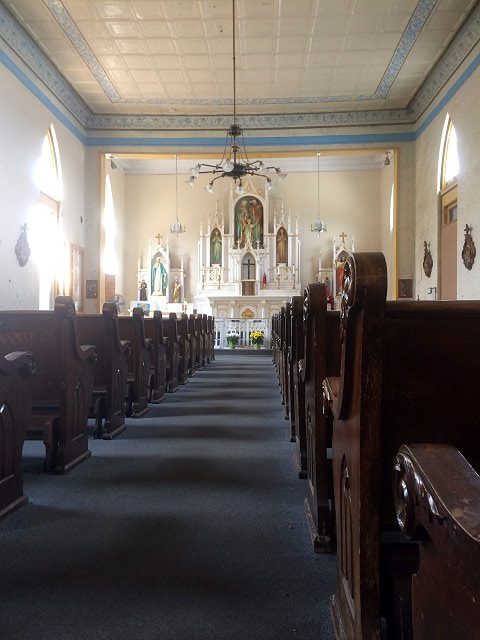 went through a museum (guess it is not the main one), popped into a few other shops, and had a tasty lunch at Mile High Cafe. Fun outing.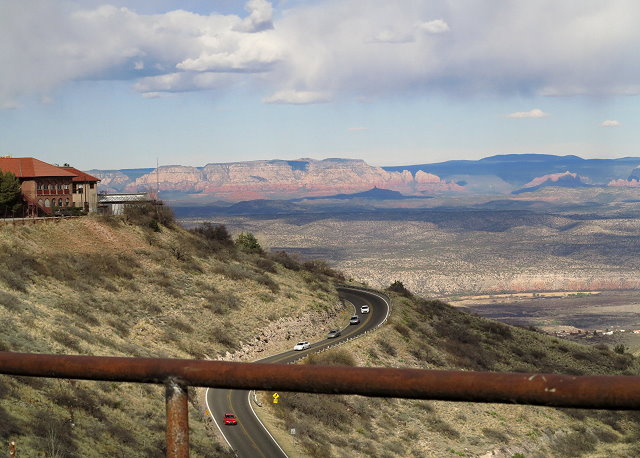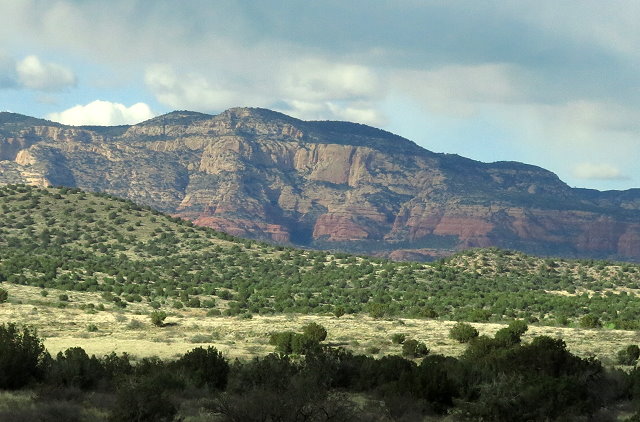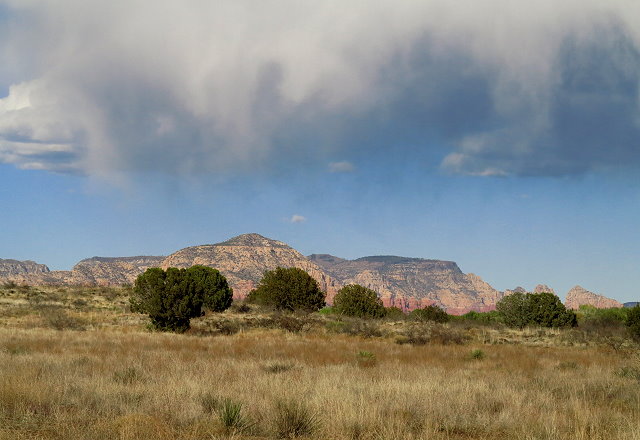 Back at camp, as it almost looks like rain, we set up the screen house again and anchor it down so Rollie and I can do music outside even with a breeze and a sprinkle. Another neighbor comes over to take photos of us as we play, and a perky college girl traveling in her car during spring break comes over to chat after she gets her tent set up. Sometimes a village can be quite fun.
I don't fix dinner tonight, since we had a big lunch in Jerome, but still play a game of cribbage with Rollie before heading into the evening routine and to bed.