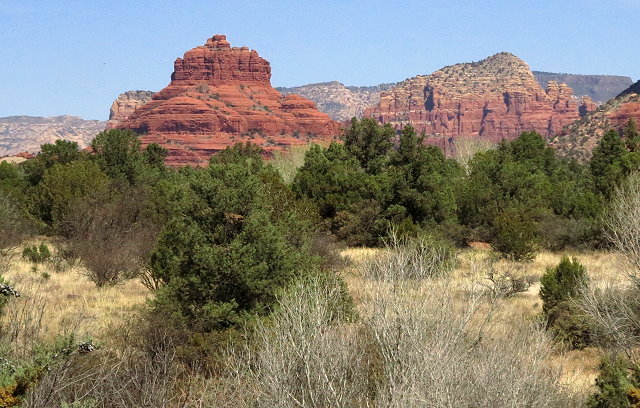 Wednesday March 28: 31 degrees this morning, a bit on the chilly side at our campsite on forest road 525 outside Sedona, Arizona.
Today is moving day; we will be heading north toward southeast Utah. I make tea for the thermoses; Clifford is soon up and we begin packing. Once we are ready to go, we see that our tail lights are not working. It is a blown fuse and replacing the fuse doesn't help. Rollie helps figure out what is causing the short, and we are soon on our way with Rollie right behind us.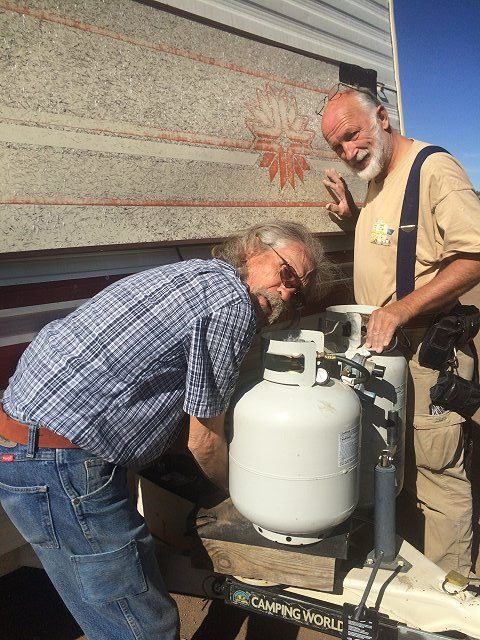 At Sedona we turn southeast at the junction to Arizona State Highway 179 and take this scenic route to the Visitors' Center/Ranger Station where there are great views of Bell Rock (except for the jet trails which are really not good for photos or our health).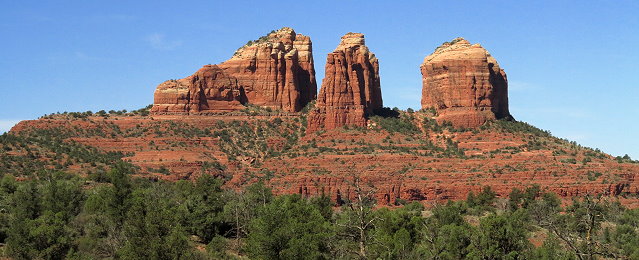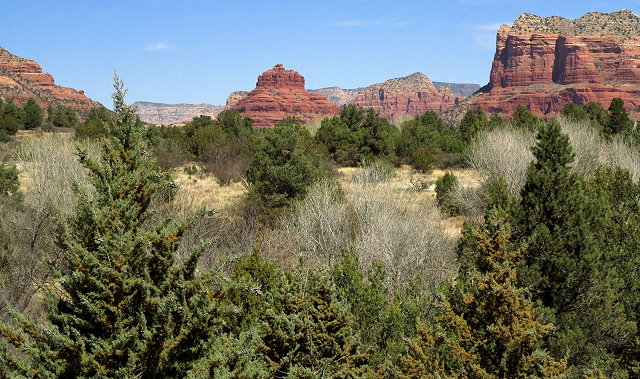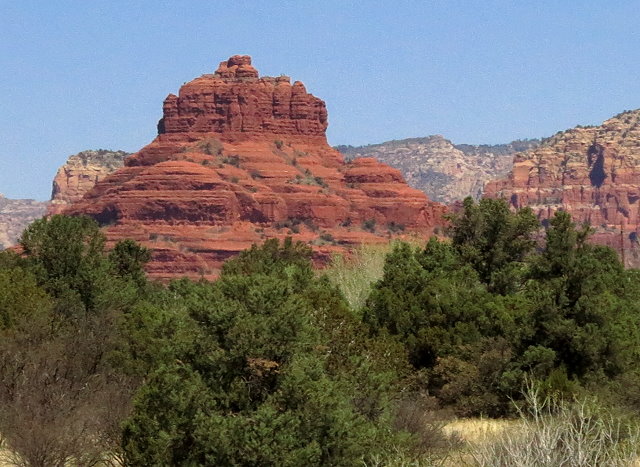 We watch a documentary of this red rock desert area, and then we are on our way.
The landscape changes dramatically once we are heading north on I-17, leaving red-rock country behind. We are headed to Cameron, north of Flagstaff, Arizona, for an overnight stay at a quiet truck stop (yes, this one was quiet the last time we were there), but Clifford sees a sign that indicates that the Grand Canyon is only about 65 miles away, so there is a quick change of plans.
We take the junction to highway 64, which leads to the Grand Canyon from the east. There are a few miles of forest service land between the Navajo reservation and the park boundary, and there we find dispersed camping on forest road 307.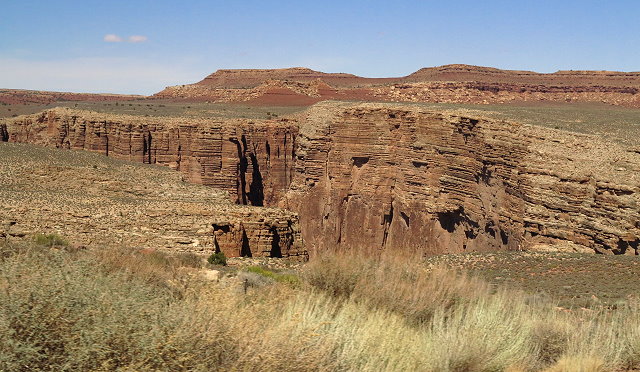 We get set up on a spur road, a pretty spot with  junipers and sage, and a small mountain behind us.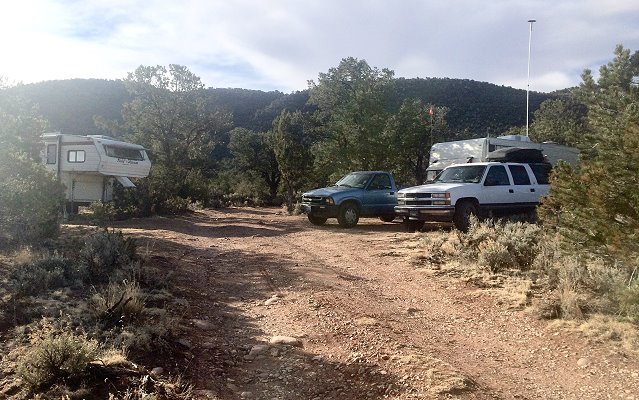 We pick up trash and rebuild the fire ring before I make nachos for dinner for all of us. Clifford has a call with his brothers, so I go over to Rollie's camper for a game of cribbage. Later, back our camper, dishes are done, but I'm too sleepy to write in the journal. Off to bed, happy that we found this nice spot and that we have the Grand Canyon to look forward to.