Monday March 18: Beautiful blue sky this morning in southeast Arizona. Kind of sad that we are leaving Cochise Stronghold where we have had a couple weeks of camping in the dispersed area, enjoying the great rocky landscape, the hiking, and playing bluegrass with neighbors who left yesterday.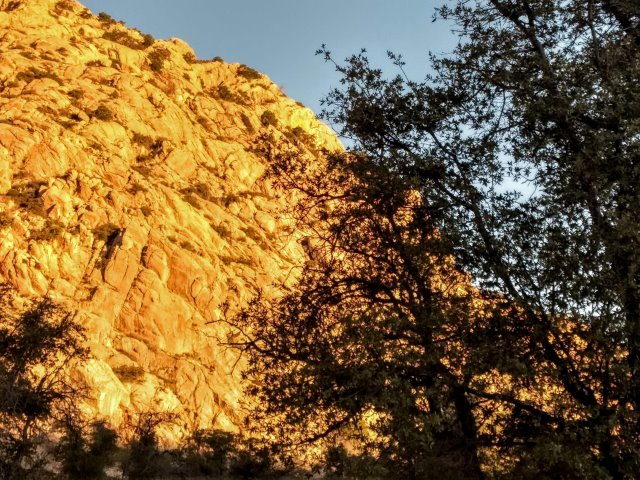 My brother Rollie is also leaving, and I drive his S10 out of the canyon so he doesn't have to hook it up to his motor home until we reach the straight and dry road past the creek crossings… much easier for his rig. Rollie is heading to Dallas to visit cousins; Clifford and I are heading to state parks in New Mexico.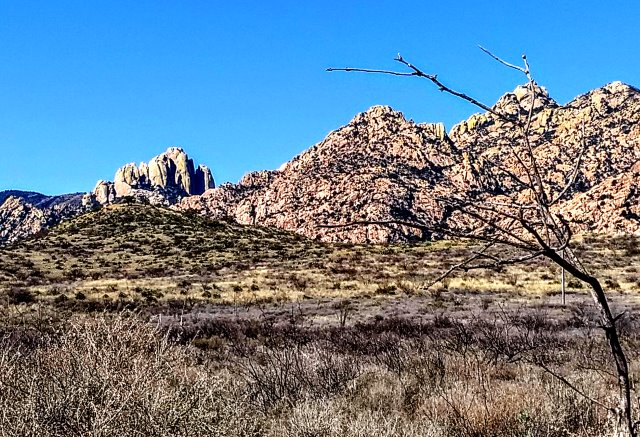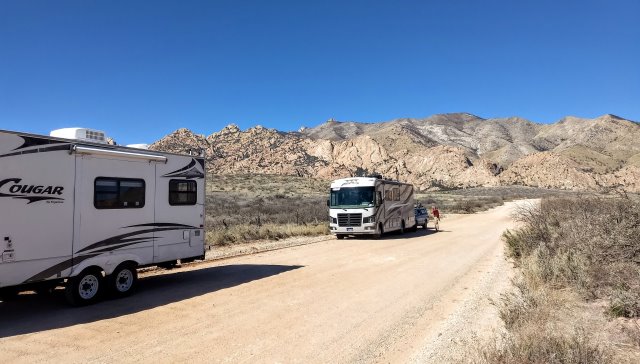 Heading east, as we cross the deserts of Arizona and into New Mexico, there are numerous signs warning of sand storms in the area. Not too encouraging, especially since New Mexico has had severe winds recently, even blowing a train off a trestle. We are being quite cautious, watching the weather forecasts, and know today is our best chance to get across this section with only moderate winds.
One thing we are seeing as we drive are expanses of California poppies in bloom. There are not so many in New Mexico and I wasn't able to get any good shots of the poppies from the suburban at highway speed. Oh well….

At Deming, we go to the Dream Catcher Escapee RV Park. Dry camping is $8.50 per night and we find a spot along the outer edge by some little trees. We run errands in Deming, and then decide to forego the laundromat in favor of having a cup of tea and going to bed early.
Tuesday March 19: We don't have much to pack up, so are on our way to Rock Hound New Mexico State Park by 10:00. There are only three electric sites left, so we take the one the host recommends, even though I would have preferred a spot on the outer loop. As it turns out, most of the spots are reservation only and within 15 minutes of our arrival, there are no spots left. We are surrounded by RV's, but at least we have a spot. We need the electricity in order to take care of accounting, taxes, and preparations for the talk that Clifford will be giving in Santa Fe in April.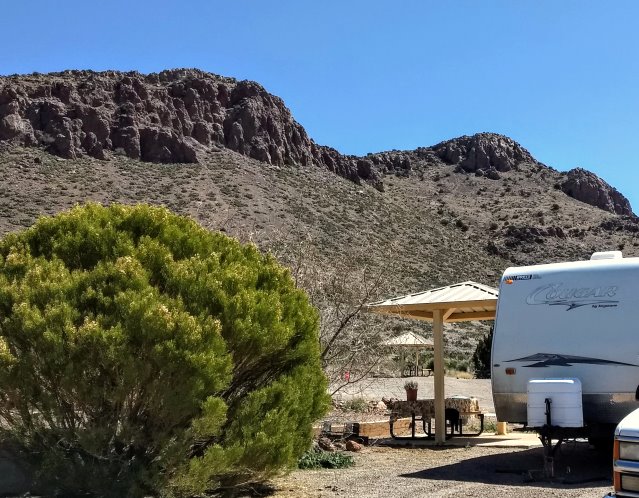 It is a beautiful blue sky day with only a light wind and, happily, I spot poppies here and there all about the campground. Hard to take photos, however, as the bright light reflects off the petals and they wave about in even the slightest breeze. I walk on the Botanical Trail, a pathway out into the desert with only a few signs to identify native vegetation, but a great view of the desert.
I am…

happy to…

see poppies!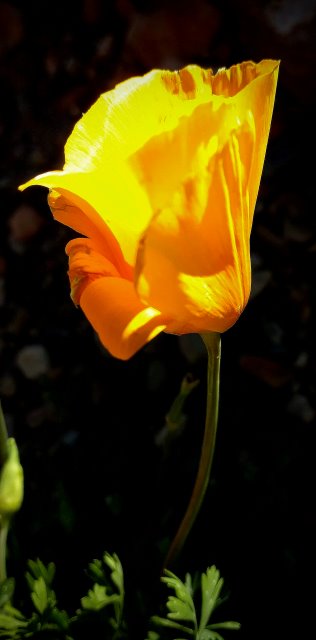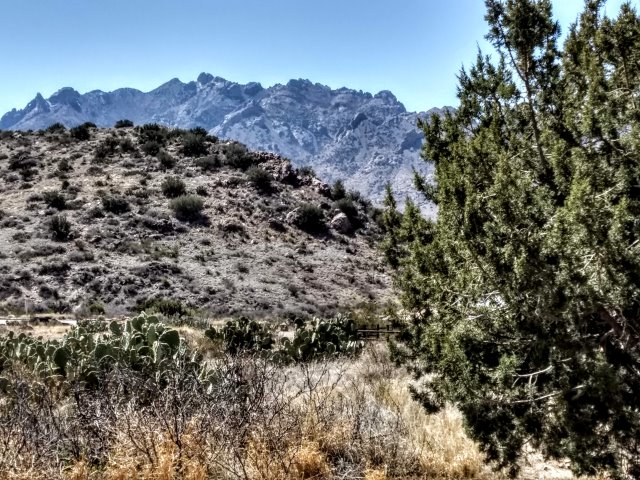 I send texts and photos to my kids and siblings and hear back from several: Becka is considering a career change and Ang sends photos of the snow nearly obscuring the greenhouse, but veggies growing happily inside. At sunset, I take photos of the light reflecting off the west-facing mesa behind the campground.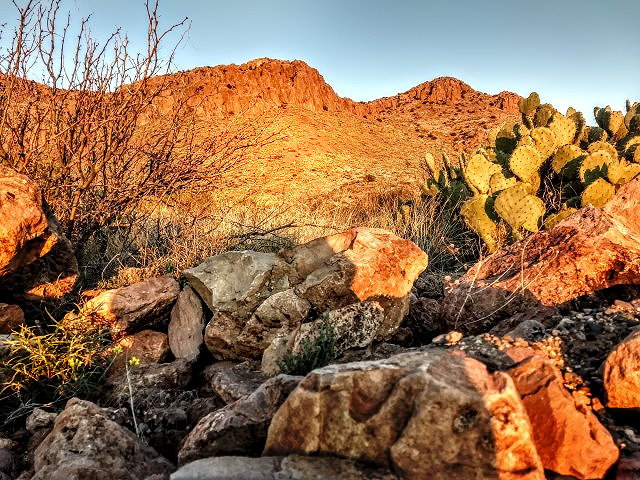 We have chicken, rice, quinoa, and spinach for dinner. Since we have electricity for the first time on this trip, we can charge laptops and really get some work done.