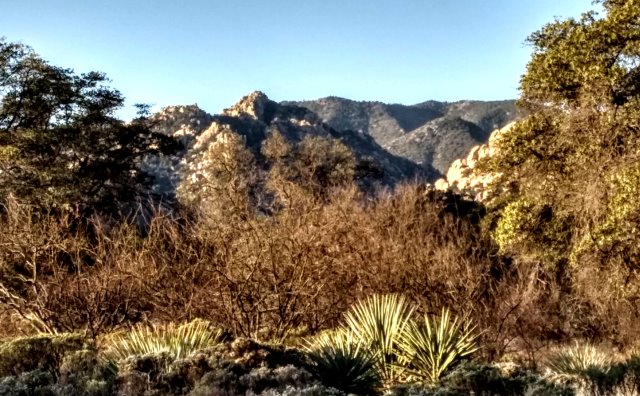 Friday March 15: Lots of people are leaving Cochise Stronghold today, as the creek is down enough to be safe. The van ladies and the musician neighbors are among those who are leaving. I will miss them.
Clifford and I work on some CI projects, taking care of email and writing a fund-raising campaign for the book project — the story behind Carnicom Institute. Tacos for dinner again and lose at cribbage again and do dishes again. After running the generator awhile, my laptop can be used and I edit photos for the next blog, a good ending for the day.
Saturday March 16: After breakfast, Rollie and I take our trash up to the campground and visit my camp host friend, Jimi.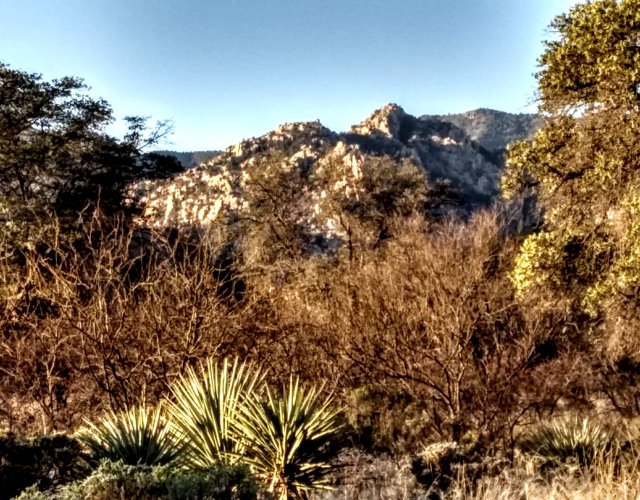 When Rollie and I get back to our camping area, Clifford and I run into the little town of Sunsites, only to discover that the post office and the little market are closed. We are able to take care of a couple things, but mostly it was a waste of time going in. The fun part of the outing was going to Marcia's Garden again to buy a couple more items. It is a tiny, but delightful shop and I enjoy spending a few minutes there.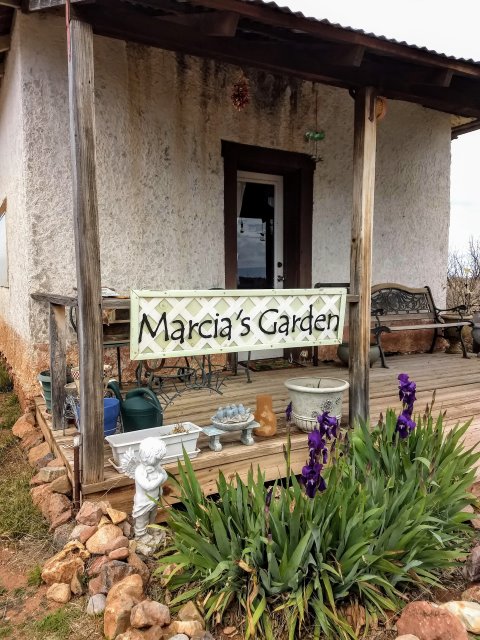 Nachos for dinner tonight and my turn to win at cribbage. After dishes, I post a blog of our camping in Capitol Reef in October.
Sunday March 17: I am up in time to take photos of the golden light and then walk down in the ravine to see if the water is still flowing… and it is.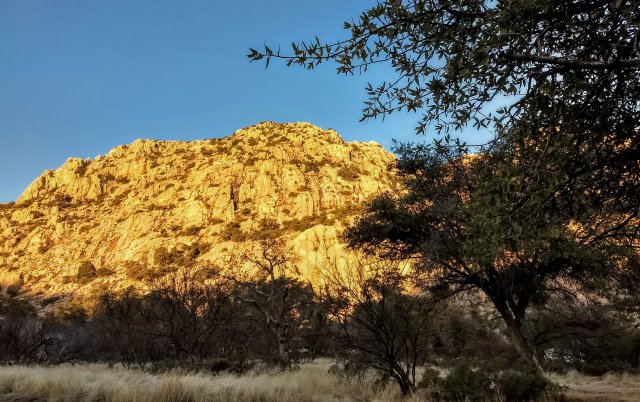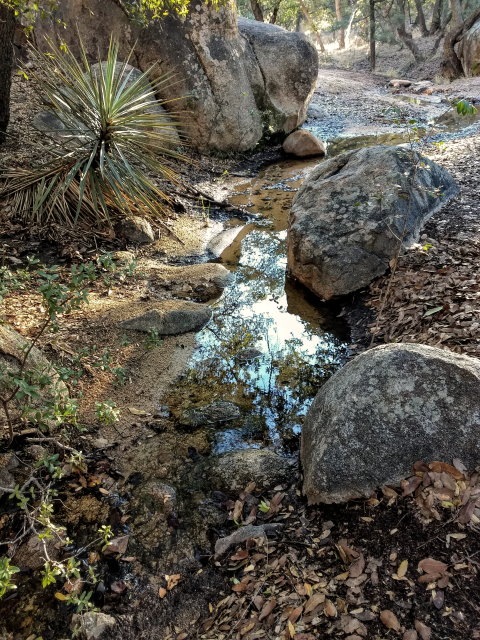 After breakfast I drive up to the campground to talk to Jimi, as we had tentatively planned on a hike today. However, Clifford and I have to pack, as today is our last day at Cochise Stronghold and hiking isn't fitting in well. In the afternoon, Rollie and I play music and have a campfire. Dinner is a little of this and that, as left-overs need to be used up before we leave. Cochise Stronghold has been a great stay, but it is time for us to move on.