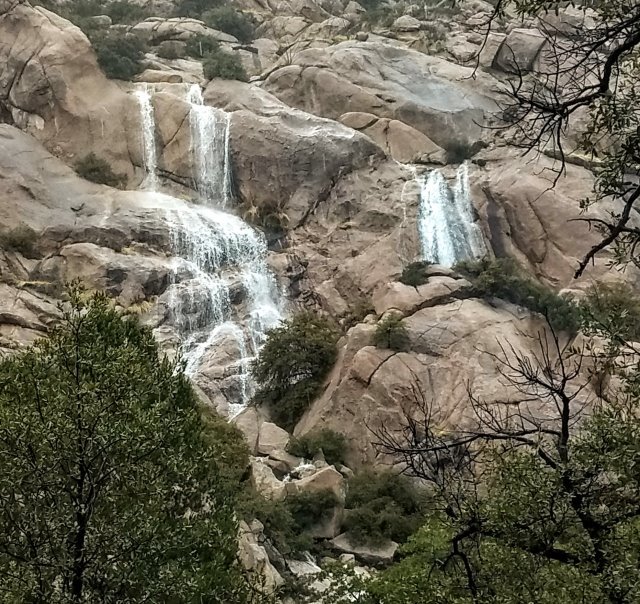 Tuesday March 12: The rain that started yesterday evening here in the Dragoon Mountains of southeast Arizona continued throughout the night and into this morning. From where we are camped in the Cochise Stronghold dispersed area, I can hear the waterfalls roaring off the mountainside. I run outside first thing to take photos of this phenomenon. While I am taking photos, I see Sally, one of the van lady neighbors, also taking photos and I show her a different vantage point. While we both take photos of the amazing waterfalls, we strike up a conversation. She is about my age and has recently begun the nomad life in her van, but she has had great independence of thought and action as a sailing captain.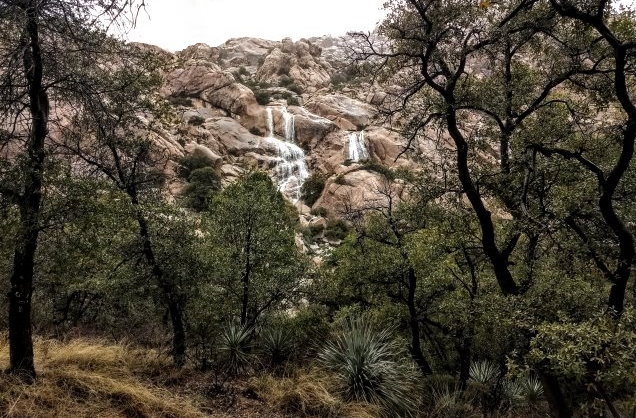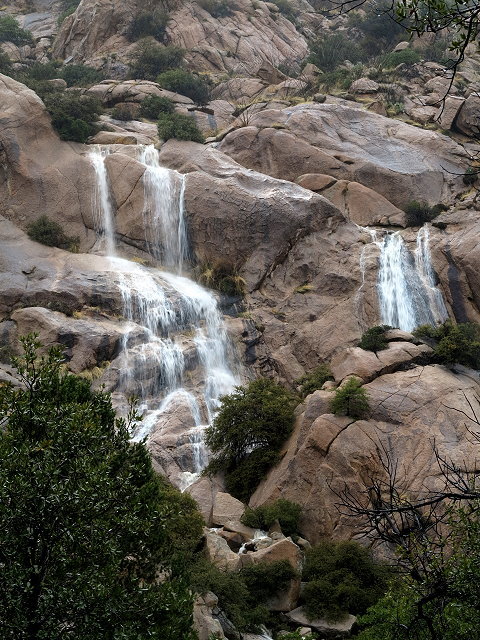 After coffee, journal writing, breakfast, and new kombucha tea, I go out to take photos of the creek, which before the rain was a dry wash, but I can't find a spot that I like. As I'm poking around for a better view of the creek, I end up near the "gnome home" spot and find the water running off and through the boulders to be quite interesting.
Rain plus rocks…

create flowing water…

with many miniature….

waterfalls
Going on, I slowly make my way up the mountain until I am right at the largest waterfall. Some young guy is there, also, and as I'm heading up and he's heading down, he offers to take my photo by the waterfall. Okay, good – proof that I actually made it this far up the mountain. I find a different route down to avoid wet sliprock faces.
Approaching the waterfall

Proof I was here in person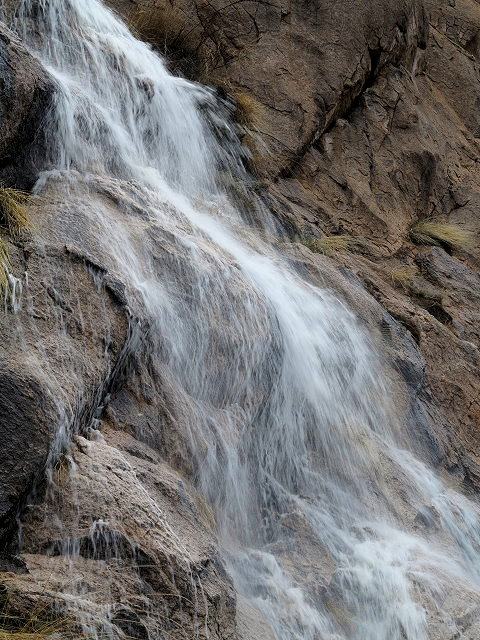 Back at camp, I tend to the usual business of posting a blog, checking email, doing some agent research, and other such stuff. Later, Rollie and I go for a wet walk through the campground and talk to the group of guys from Santa Fe who are camped not far away. They tell us that the water is high at the creek crossing between us and the outside world. Camp host friend, Jimi, was going to come visit us today, but the creek crossing between us and the campground further up the road is also high. We are all sort of marooned at our various locations.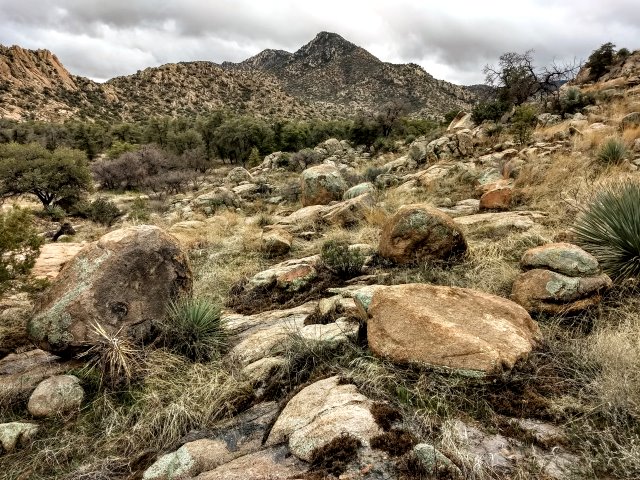 In the afternoon, Rollie and I play bluegrass in his rig – a nice-size motorhome with room to invite the van ladies, Sally and Beth, over to listen. Later we have nachos for dinner, I lose a game of cribbage, and finish out the day writing in the journal.