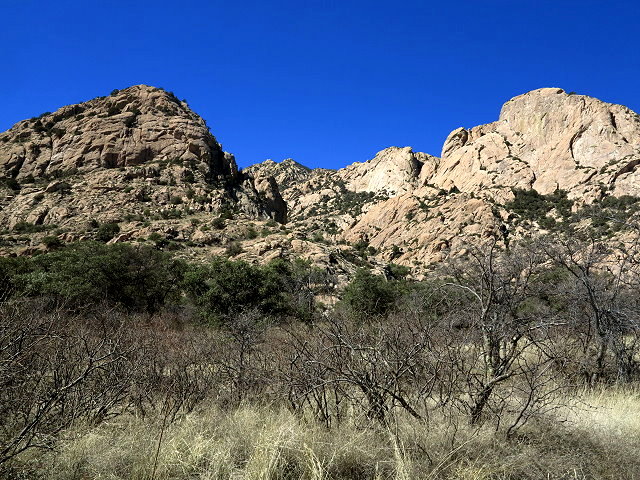 Thursday March 1: March comes in as a lamb with a beautiful blue sky and it is relatively calm most of the day.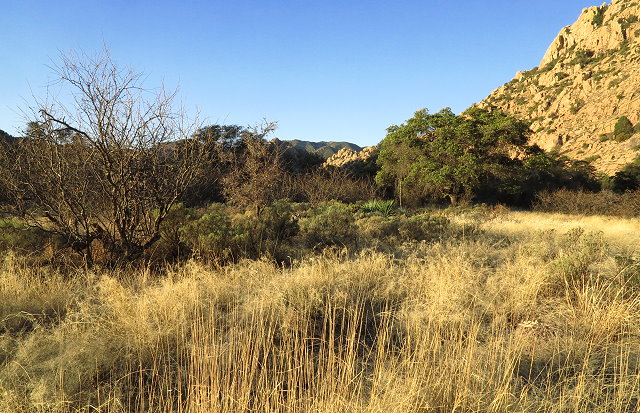 When the sun warms things up, I play viola outside for the first time.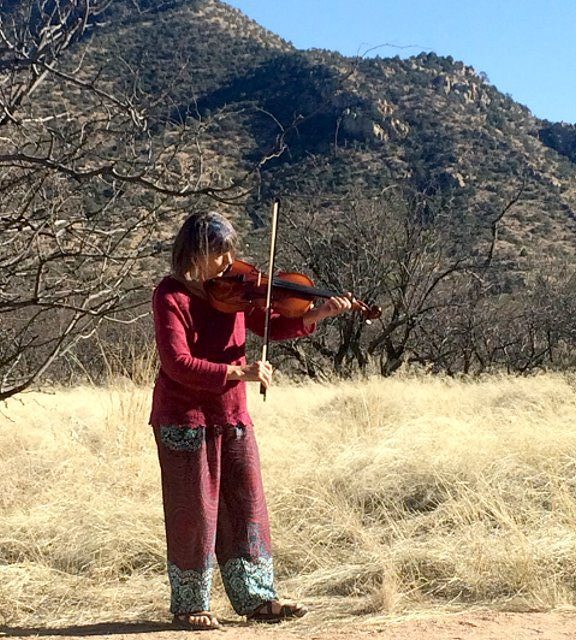 In the afternoon as Rollie and I play music outside together, the neighbor, Toby, comes over with a banjo and joins us in a few bluegrass pieces. Although he is not primarily a bluegrass musician, he is very talented and has a good voice, and sings/plays a few old blues pieces for us. It certainly is fun to have him play with us. Instead of running into Sunsites to the post office as planned, I make another campfire so music outdoors can continue.
Friday March 2: Another beautiful blue-sky morning.
It seems a shame to have to run to Sunsites/Pearce for errands, but we have things to take care of – like post office and getting a few groceries.
Later, back at camp, Rollie and I walk down the road so I can show him a century plant. Lots of yucca and sotol around, fewer century plants close by. While we are out walking, we see a pickup/camper rig that is attempting to turn around on the other branch of road into the dispersed area, one that is not suitable for trailers. As we watch, the driver makes some very radical moves that no doubt left some scratches and dents. A bit scary seeing how some people drive their rigs – they really don't know what they are doing!
Saturday March 3: A gorgeous morning, but windy in the afternoon. Today I am doing a photo shoot with Jimi, the host at Cochise Campground. Her uniform has arrived, so she is able to look official for the photos.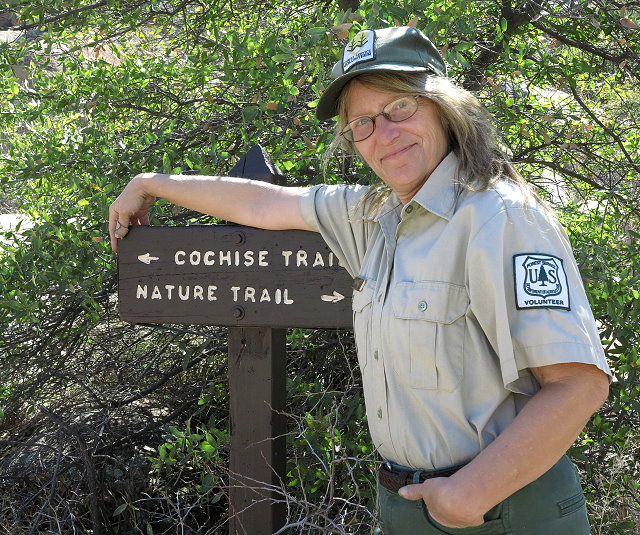 We take the trail up to the pictographs for some of the photos and hike the loop around the Nature Trail, as well as going a ways up the Cochise Trail.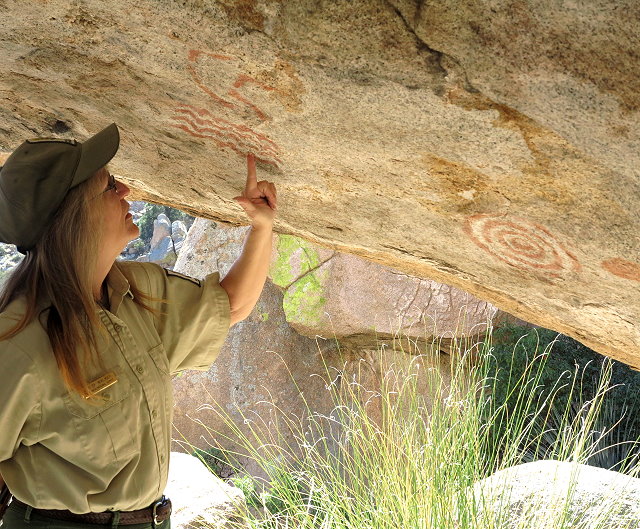 Between cell and camera, I have an assortment of photos of her daily activities as camp host. Back at camp, I edit the photos and put the best on a flash drive for her. These will be used for brochures and such as she sees fit.
After preparing the photo files for Jimi, I play cribbage with Rollie before making breakfast burritos for dinner for all of us. It is too windy to make a campfire or play music outside, so just do the evening routine after dinner cleanup and head to bed a bit earlier.
Monday March 4: This morning Clifford and I walk through the campground and follow a trail out to another road that heads up to the foothills of the mountain.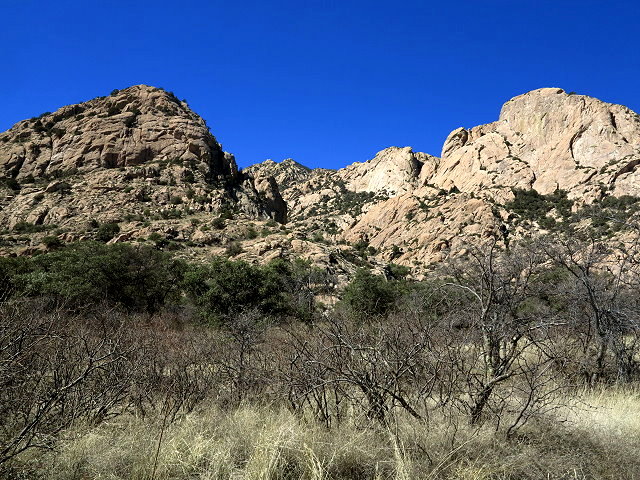 We also do a short hike up my favorite trail. I'm glad Clifford gets to see some of the places I have enjoyed during our stay here.
Later, Rollie and I drive up to the campground so I can give Jimi the flash drive with the photos from yesterday.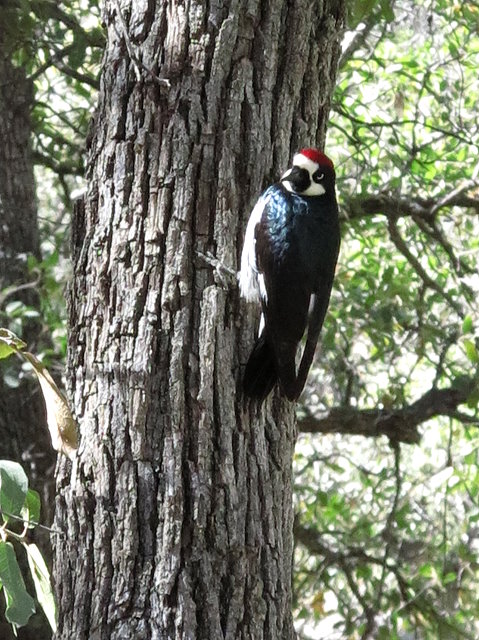 While we are there, we look at the photo books she has made of her first and second years of hosting here and at Sunny Flats in the Chiricahua Mountains to the west. Her photo books are interesting and an inspiration to me to try one of my own.
After we get back to camp, Rollie and I join Toby for music, and since it is windy, we go down into the arroyo where it is calm, but shady and cool.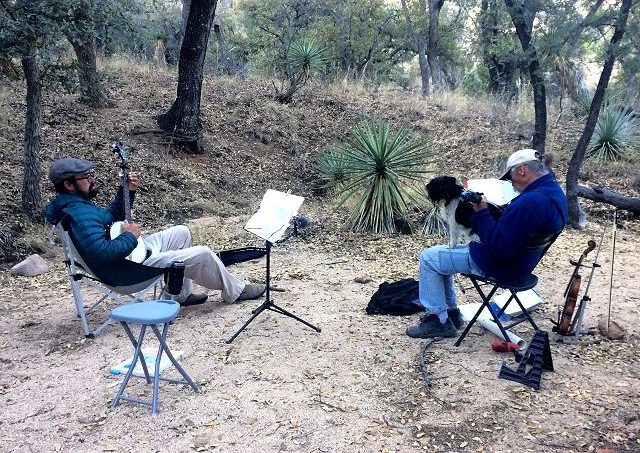 We play until we get too cold, and then head back to the campers to make dinner.