Thursday October 3: It is 26 degrees this morning at the wayside pull-out north of Wells, Nevada, off US highway 93, where we spent the night. Clifford is still sleeping, which gives me time to take a few photos and write in my journal. We are off to a bit of a late start this morning, but only planning on going to another wayside stop near Ely, Nevada.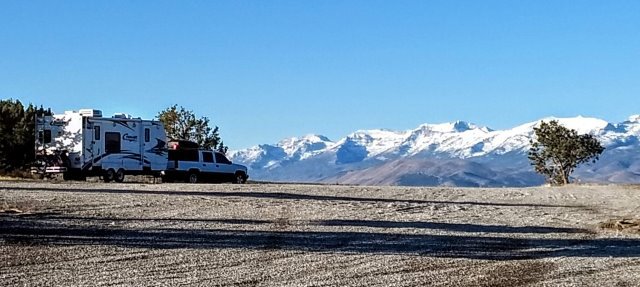 Heading south, still on 93, a small rest area is also the site of the Schellbourne Pony Express stop, back in the day. Several kiosks and displays recount the short but lively history of the Pony Express, most notably how very dangerous it was.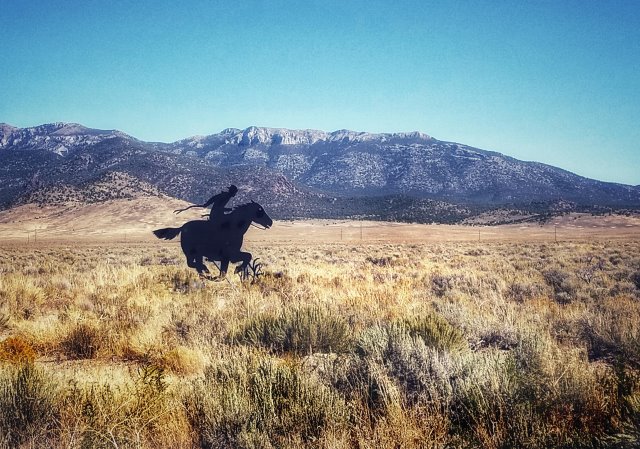 As we continue, we note the impressive mountain ranges: the Ruby Mountains, the Schell Creek Range, and the Snake Range, which includes Great Basin National Park with Mount Wheeler being over 13,000 feet.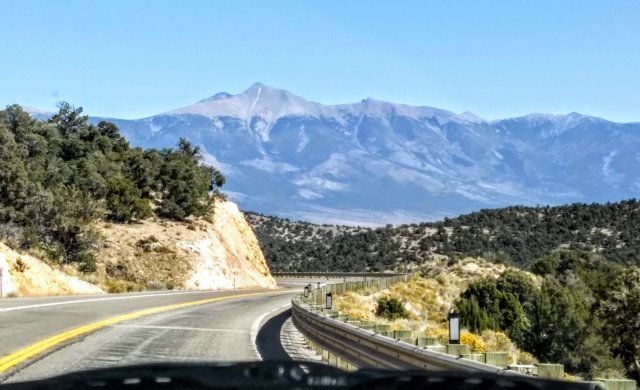 After getting gas in Ely, instead of stopping at the wayside pull-out, Clifford decides to push on to the park in spite of the windy conditions and the lateness of our start this morning. So, on we go, arriving in late afternoon. We stop at the Visitor Center in nearby Baker to pick up a brochure and get information on the campgrounds.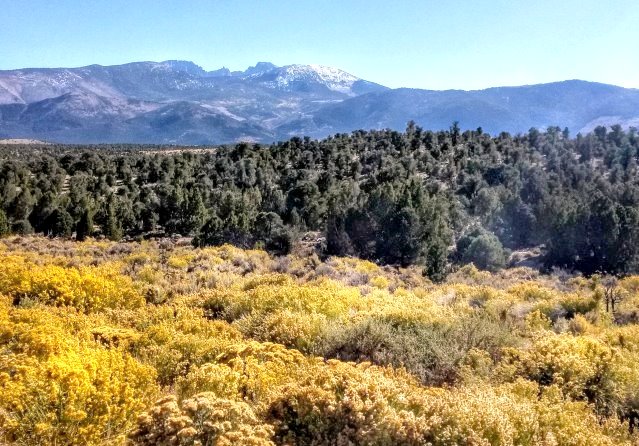 We try Lower Lehman Campground first, but every site is taken. The road is steep, very hard on our old Suburban, both up and down. Then we drive out to Baker Creek Campground on the Baker Creek Road. This late in the afternoon there are not many sites left and these are not very level, but we find a spot that will work nicely. After we get set up and leveled, I walkabout to explore while Clifford naps after a long day of driving. Dinner is late, but we are happy to be here!