Wednesday September 18 – After my morning walk around the Charles Water Campground (Bass Creek Recreation Area) in the Bitterroot Valley of western Montana where Clifford and I are camped, we say good-bye to my brother, Rollie, as he is heading out this morning. I will miss the music sessions playing bluegrass with him and sharing a morning pot of coffee, as well as playing cribbage after dinner most evenings.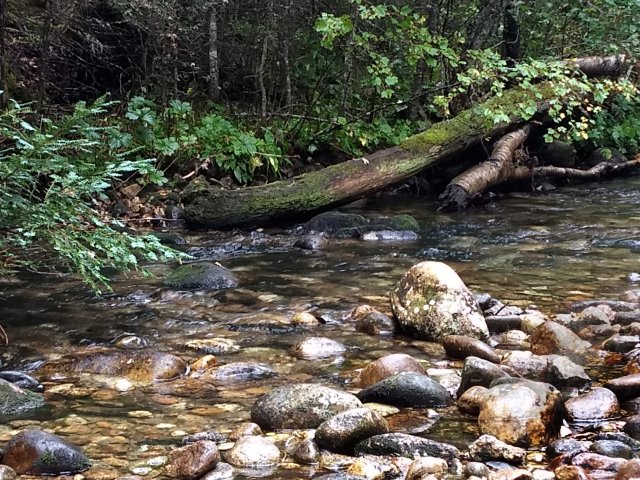 Our leaving is being delayed as we have discovered our Suburban has a problem. Luckily we are still here in Montana, as we know a mechanic in Missoula and I have my car to get us around. We will take the Suburban to the mechanic as soon as he has an opening. In the meantime, I have a few more days to see family before we head back to base-camp in Utah.
It is a good day for walks along the creek, playing with my new app – Snapseed – and working on blogs.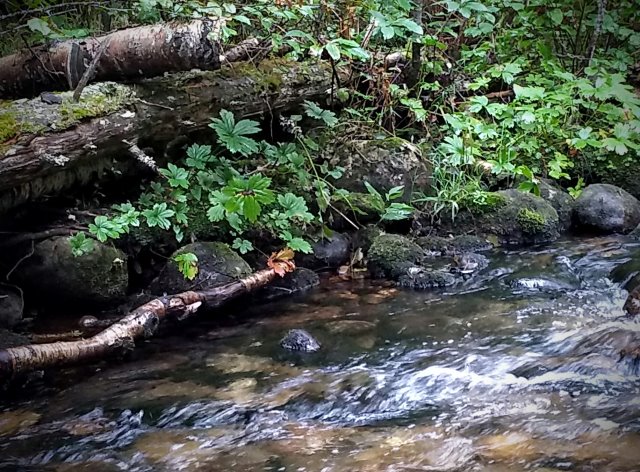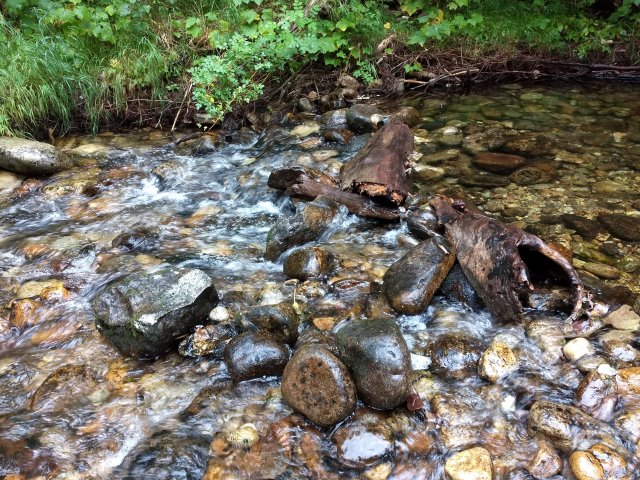 Evening is a freak-out when a mouse runs right over my foot! I spray peppermint everywhere, especially in the bedroom, but still have a hard time falling asleep.
Thursday September 19: I love going to the creek in the quiet of the morning, but this morning I am drawn to the mist in the mountain and head that direction.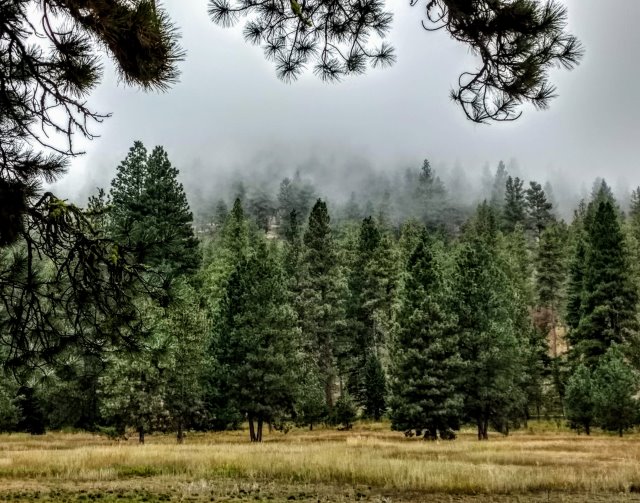 My daughter Ang was going to come visit, as she is interested in Clifford's ham radio operation, but her truck keys are missing. So, no visit, darn…………. The rest of the day is taken up with our various projects.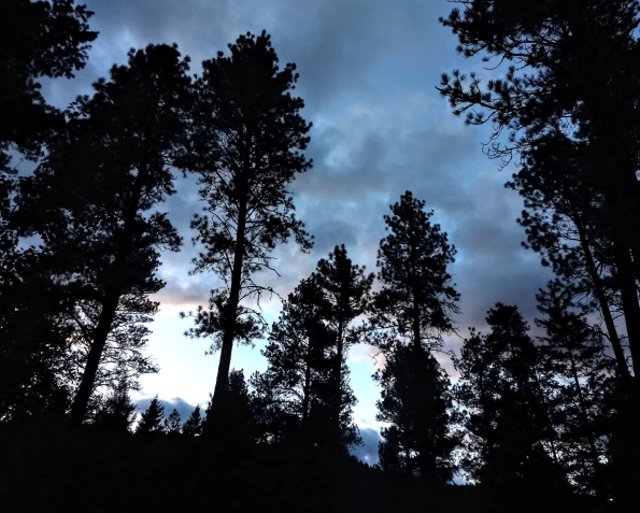 Friday September 20 is a town day as we drop off the Suburban and then go to Cracker Barrel for lunch and Barnes & Noble for browsing and using their wifi, getting caught up with things that are hard to take care of with the hotspot at camp.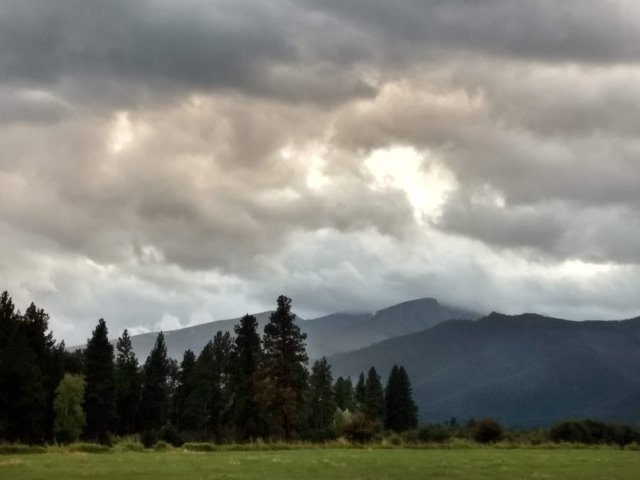 Saturday September 21: Morning quiet time is spent at the creek and wandering through the woods.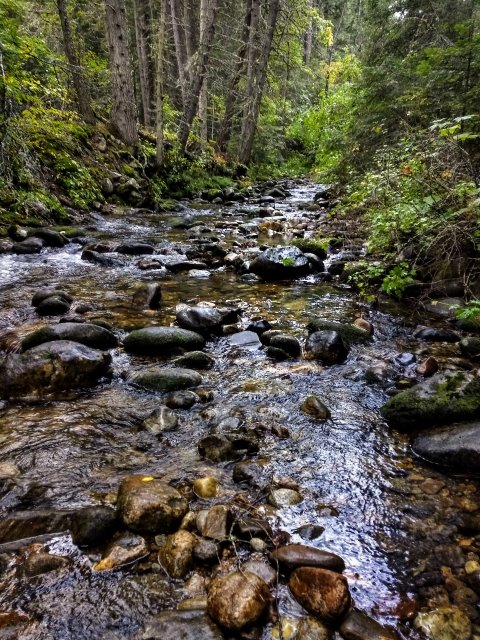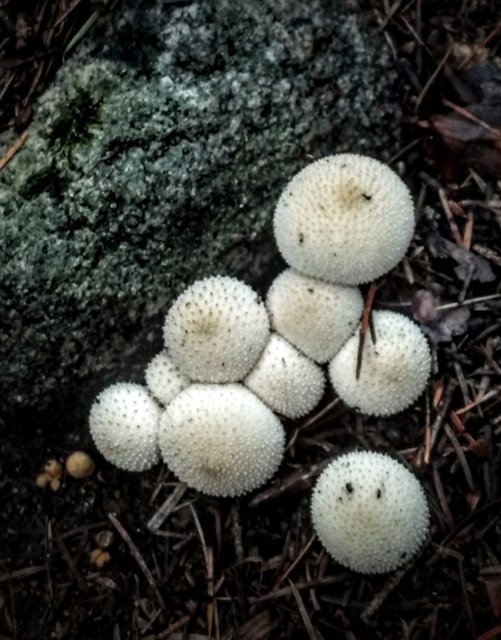 We see snow in the mountains, which brings up the question of the route home. In the interest of saving time and covering more distance, we will head straight south through the Bitterroot Valley and over Lost Trail Pass into southern Idaho, which is not the route I had planned and I will have to forego seeing one of my sons and his family. I am sad about this, but understand decisions have to be made to accommodate our current situation.