Tuesday July 16: It is a beautiful morning at Divide Bridge Campground, near the small town of Divide in southwest Montana, but Clifford and I are continuing the journey north today. We have a little breakfast, make tea and lemonade for the thermoses, and are on our way by 10:00 a.m. We travel north on I-15 to the junction onto I-90, then northwest all the way to Missoula.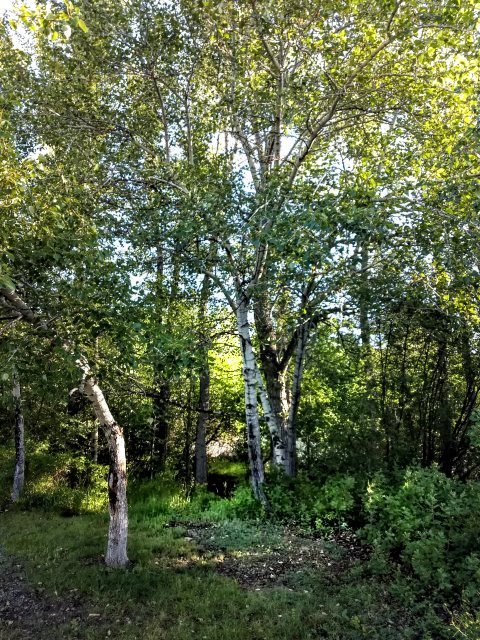 Jet trails mar the sky, so I don't take many photos, but I am happy to catch a glimpse of the Clark Fork River, a very important waterway in western Montana. This portion of the journey is pleasant with enjoyable scenery, as well as not much traffic and not so windy as earlier segments of the trip.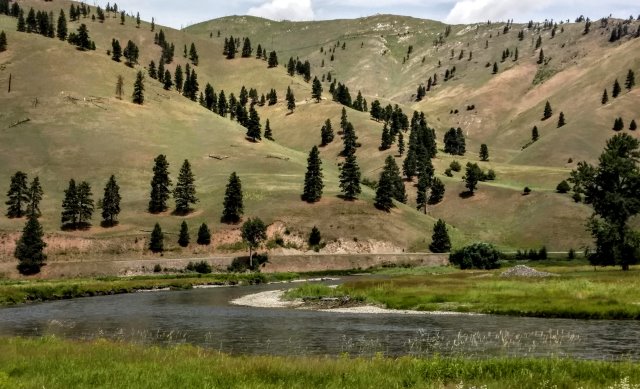 Arriving in Missoula, we take Highway 93 south down the Bitterroot Valley, with the great Bitterroot Mountains to the west and the Sapphire Mountains to the east. I feel a connection to this valley, as my mother was born and grew up here, and my father's parents moved to this valley when he was a child, so he also was raised here. Two of my sisters, as well as cousins, nephews and nieces, still live in the Bitterroot Valley.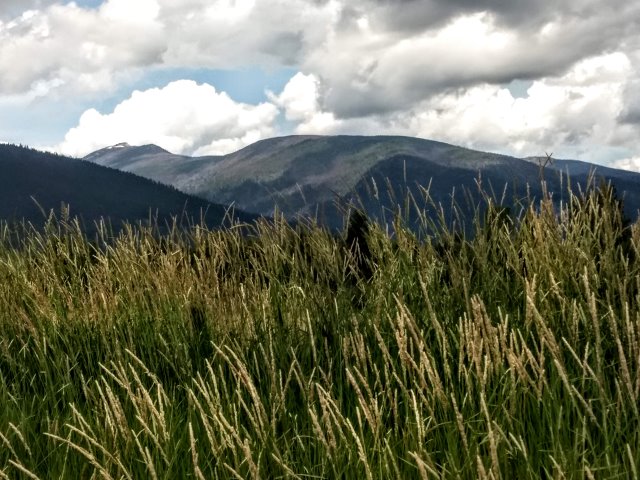 Our destination is the Charles Waters Campground in the Bass Creek Recreation Area in the foothills of the Bitterroot Mountains about 25 miles south of Missoula. We arrive early enough to have a good choice of spots and are pleased to find a pull-through site that we especially like the looks of. It is a roomy spot with a mix of sun and shade, a view of the woods, and a path to nearby Bass Creek.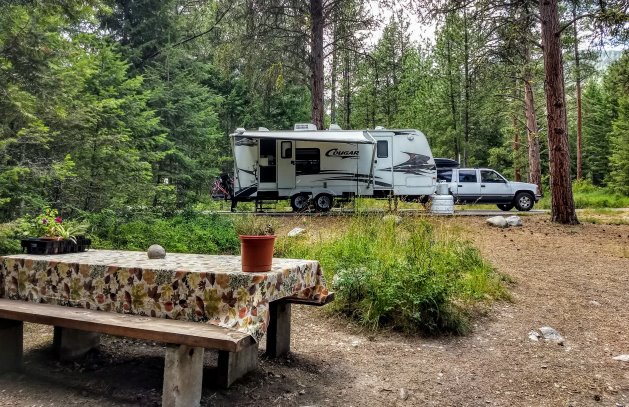 Blossoms at…

Charles Water Campground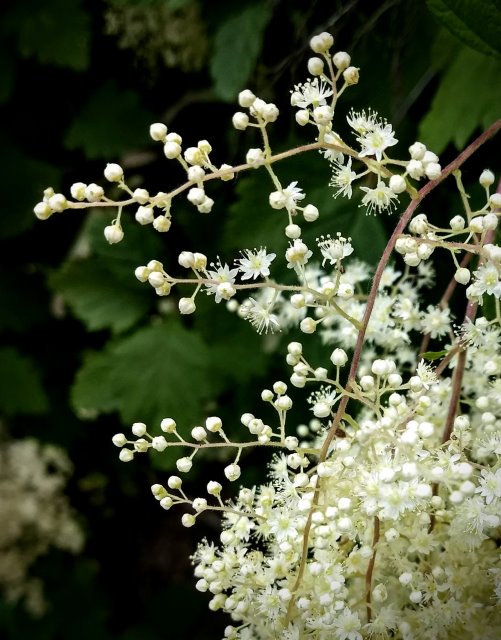 We get set up and then Clifford works with his ham radios while I go for a walk to explore our surroundings. In the early evening, we leave to meet up with a couple of my delightful daughters for dinner at the Lumber Jack Saloon north of Lolo, Montana. It is a bit further than we thought and there is much traffic on highway 93, so we are a bit late getting there, but once we arrive, we have an absolutely marvelous time with my girls!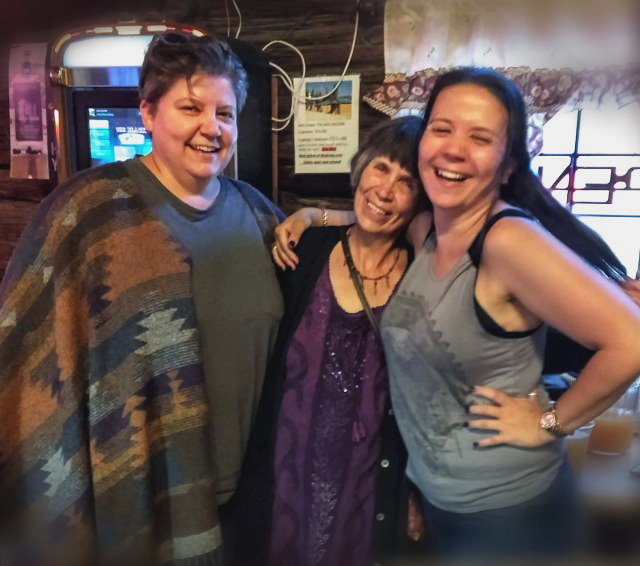 We have tasty steak sandwiches, good Montana beer on tap, and dance to music from the jutebox. The lighting wasn't great for photos, but that is a small matter compared to the great fun time there. As Clifford and I head back to our campsite, we catch the last of the sunset over Lolo Peak.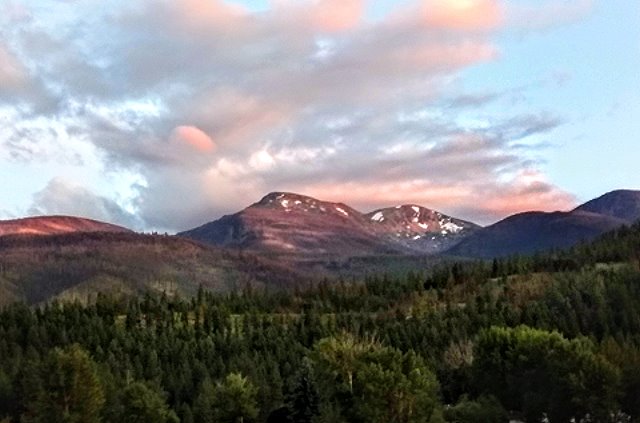 Back at camp, while Clifford works with his ham radio setup, I edit photos to send to my girls, then read "Hitchhikers Guide to the Universe" until bedtime.