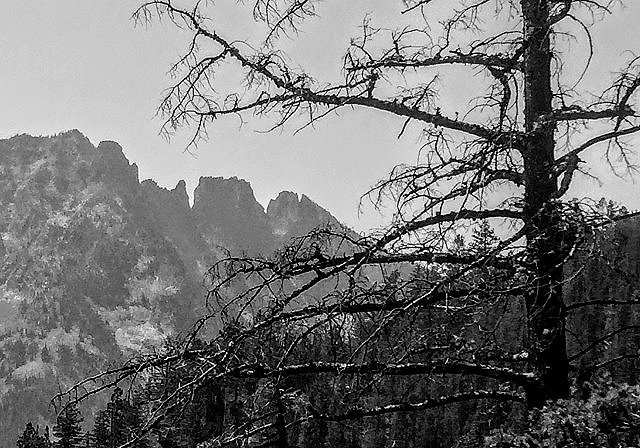 Monday August 6: We are glad to be camped at Bass Creek Recreation Area in the Bitterroot Valley of western Montana. After a walkabout in the early morning sunshine, we invite my brother Rollie over (he is camped across the road from us) for tea on our patio. It is a nice time to sit out and chat.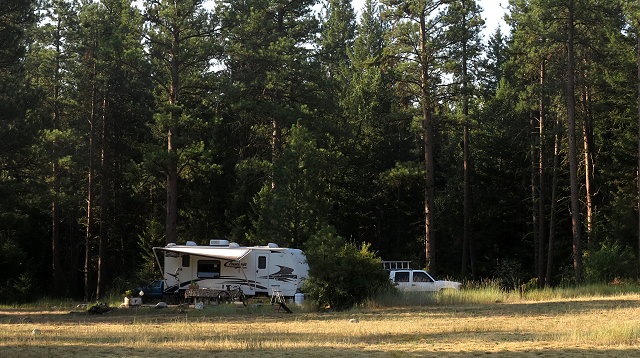 Today Clifford and I go to the Stevensville library, about six miles away, as it offers both power and free wifi. We get caught up on email and Clifford takes care of downloads that are too big for our hotspot wifi at camp. For lunch, we share a sandwich, sitting on a bench in the sunshine, and then continue with our projects.
Back at camp, Rollie joins us for chicken and rice dinner.
Tuesday August 7: Today I head into Missoula to have lunch with dear long-time friends, Ken and Shelley Anne. Ken and I have known each other since 7th grade when we were both in the cello section of the Missoula youth orchestra. We have a great visit and then I run errands. As I'm leaving my last stop, my car won't start, which is disconcerting, and I can't get hold of Clifford, which is also disconcerting. Eventually it starts, much to my relief, and I make it back to camp.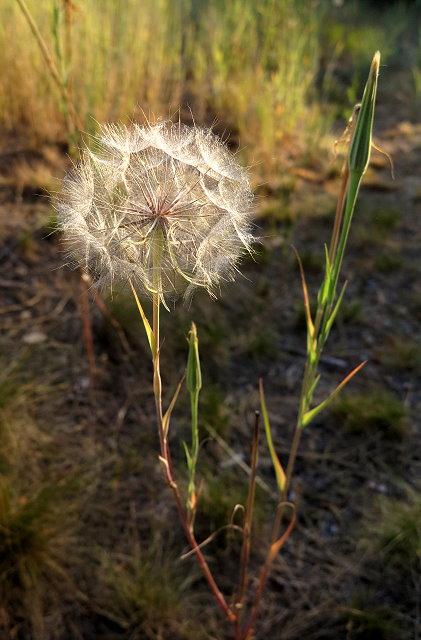 In the evening, my sister, Nancy, comes out for a visit. Really nice to see her.
Wednesday August 8: After a walkabout down to the creek and sending photos to family and friends, Clifford and I sit out on our patio for tea; nice way to start the morning.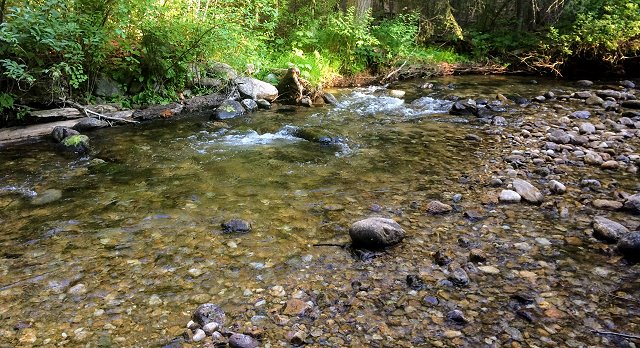 Clifford and I work on our projects and later in the afternoon, after Rollie returns from his gig in Stevensville, we sit out in the shade and play music together. Later Rollie joins Clifford and me for dinner.
Thursday August 9: This morning I walk the entire campground loop, and then join Clifford for tea on the patio. Since texts work here, I send photos and arrange time to meet with some of my kids and my siblings. In the afternoon, I start the synopsis for Ang's book, Princes and Priests, as we are going to seek a literary agent. Learning how to do a query properly is a big project.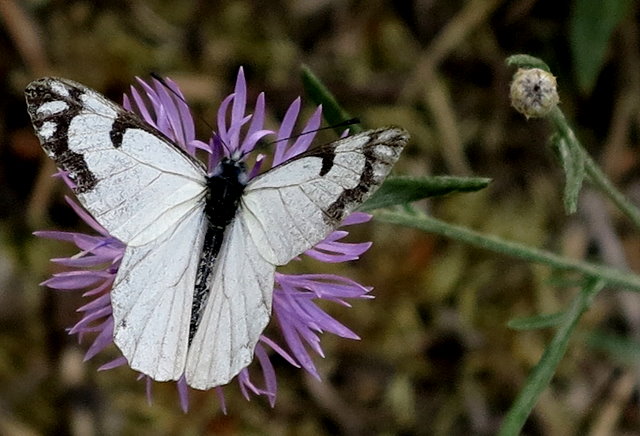 In the evening, my friends Ken and Shelley Anne come out. After they get set up in a campsite just down the road from us, we have time to sit out and visit awhile, making plans for a drive up the mountain tomorrow.
Friday August 10: I'm up at 7:30 and start getting ready for the hike with Ken and Shelley Anne. As I'm rushing about, Ken suggests that I take time to do what I need to do. What a great concept – Take Time to Do What I Need to Do! I realize I seldom do that, with the needs of others taking priority… so much so that it is just a habit.
Ken, Shelley Anne, and I are going to Joseph's Ridge, a rather slow drive up the mountain due to the winding and somewhat rough road. At the pull-out/picnic area, after finding a parking spot, we get our hiking sticks and water, and head up the ridge trail. Ken hikes on ahead of Shelley Anne and me, as he seeks quiet, while we ladies are eager to visit and share what's going on in our lives. We all end up back at the picnic area about the same time and share a picnic lunch with a fabulous view all around us. Back at the campground, we say our good-byes.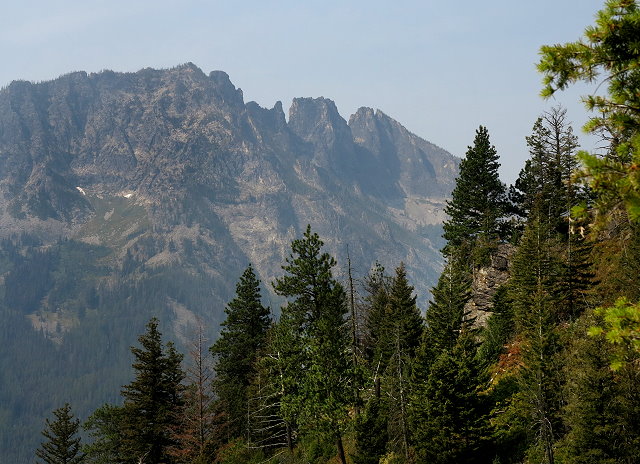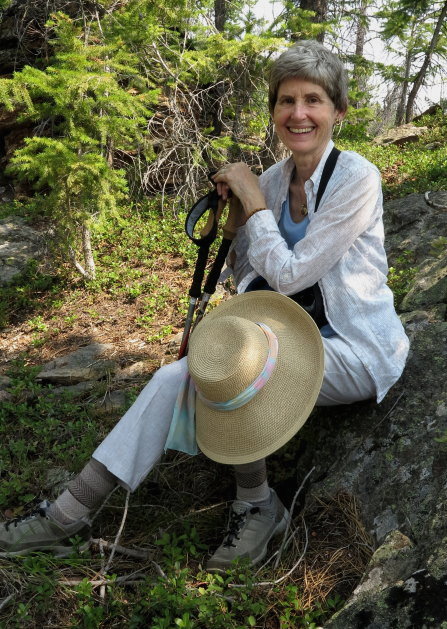 After Ken and Shelley Anne head back to Missoula, Clifford and I go to the Stevensville library to take care of our business there. In the evening, Clifford, Rollie, and I meet with some of Rollie's bluegrass friends who live near the campground. I am not a traditional bluegrass musician, so am limited in how I can join in with the others, but we have a good time playing music together anyway. Snacks and visiting afterward is quite fun, also, and it would be great to do this again, if time allows. Back at camp, it is late enough that I get right to the bedtime routine and off to bed.