Clifford and I close out August and begin September at Swan Lake Recreation Area where we have been camped for two weeks.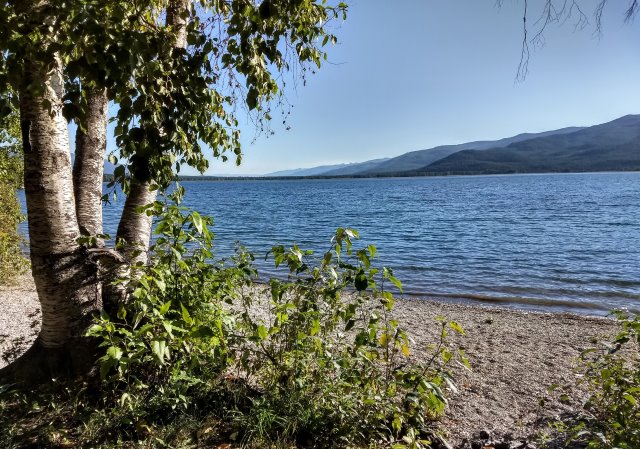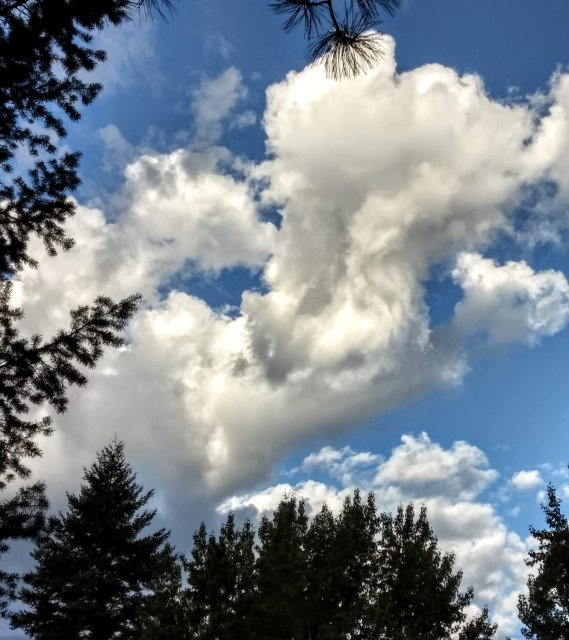 One day we make a trip to Bigfork to the laundromat and a stop at Harvest Foods Market, which is a way bigger and better store than any other Harvest Foods I have ever seen.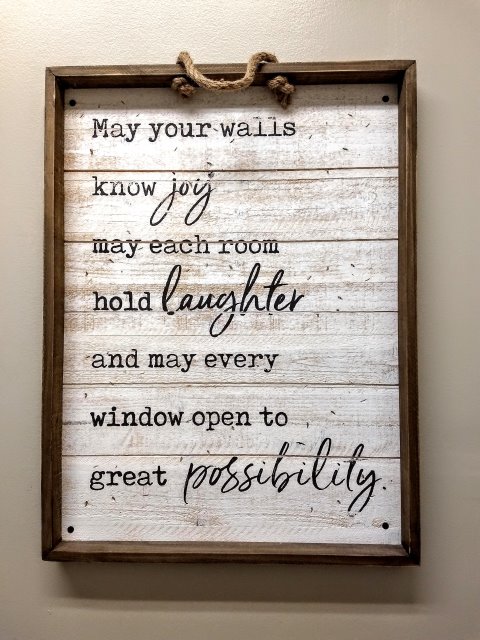 On our way back to our campground, we go exploring. We find our down to Swan River where three young women are putting in kayaks to float the river. They ask me to take photos, which I do, of course.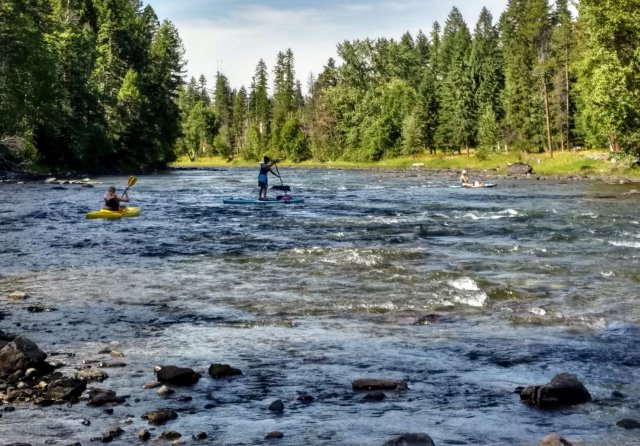 Then on we go to a fishing access, which turns out to be a small lake in the mountains, Horseshoe Lake. The water is kind of murky along the shoreline, but there are turtles on the logs, which are fun to see, and the reflections on the water make it quite a pretty place.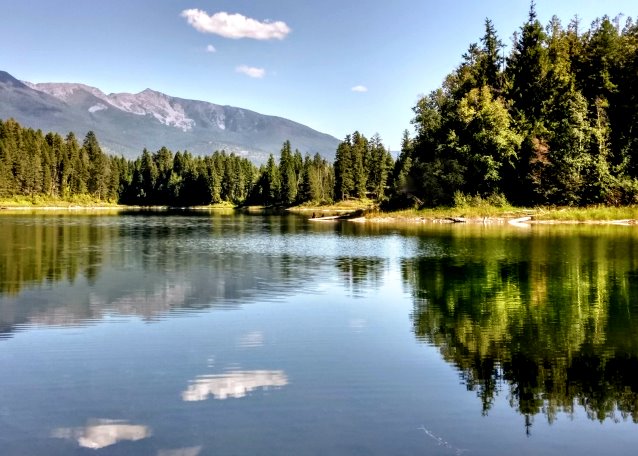 Another day, since we will soon be leaving the area, we go to Bigfork again, this time to check out the brewery, having a local on-tap beer with our lunch, sitting out on the outdoor patio overlooking Flathead Lake. This is quite the lark for us, since we seldom eat out and seldom have beer. But it was fun!
The other days at the campsite are full of our usual activities: research, dulcimer, flying, and ham radio for Clifford; walkabouts, photos, blogs, editing, journal writing, and viola for me. Soon it will be time to move on, but for the moment, we are enjoying the peaceful beauty of this campground and nearby Swan Lake.