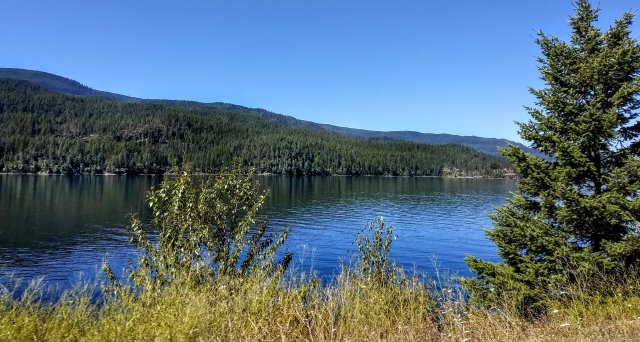 After my return from the recent road trip with my daughter Becka, Clifford and I only have a couple more days at Sloway Campground in western Montana, along the I-90 corridor. I spend these days organizing for our next trip and getting another blog posted. I am WAY behind. Clifford continues with his projects – some work on CI website and ham radio.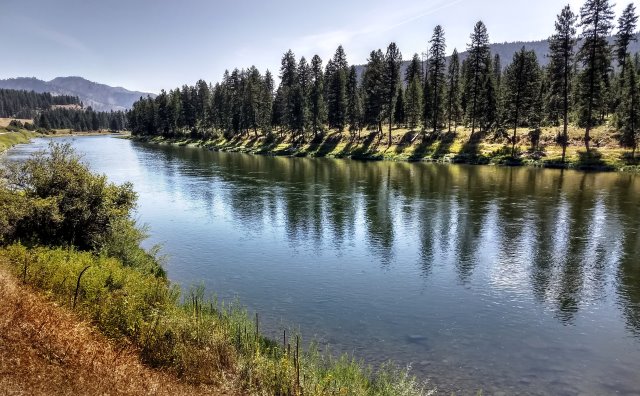 Sunday August 18: We leave Sloway Campground this morning. It was a good place for Clifford to stay while I went visiting family and friends east and west.

We are spending the night in Missoula to get supplies and an early start to Swan Lake in the morning. Bretz RV parking lot, where we intended to go, is full, so we head on over to Walmart. It all seems to be fine until the STENCH! We find out that this area is known for an unbelievable bad stench that comes and goes, and supposedly no one knows why. It only takes Clifford a little while and a bit of research to figure out where its coming from. But the fix is a whole other issue. Between the traffic, the lights, and the bad smell, it was not a restful night.
Monday August 19 is another Missoula day, the highlights being Barnes & Nobles and Cracker Barrel. This afternoon we are able to find a spot at Bretz, but it is a tight squeeze because the slide-out on the RV in the next space extends into the space we are trying to back into. But we make it and the folks are friendly.
Tuesday August 20: We pack up what little needs to be packed and are on our way by 9:30, heading north on highway 93 toward Flathead Lake (northwest Montana).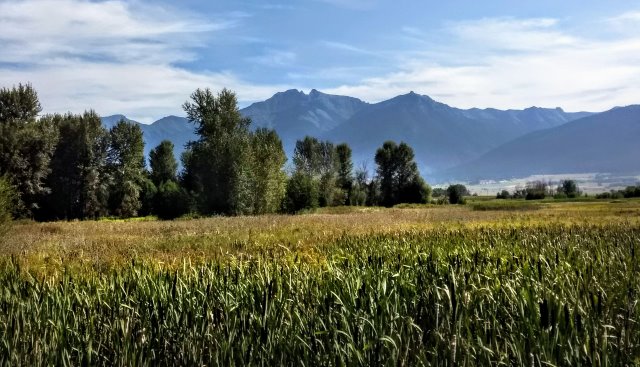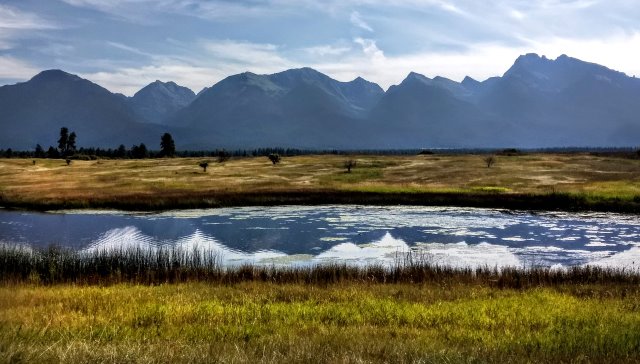 Near Bigfork, Montana, at the north end of Flathead Lake, we turn south on highway 83 to the Swan Lake Recreation Area.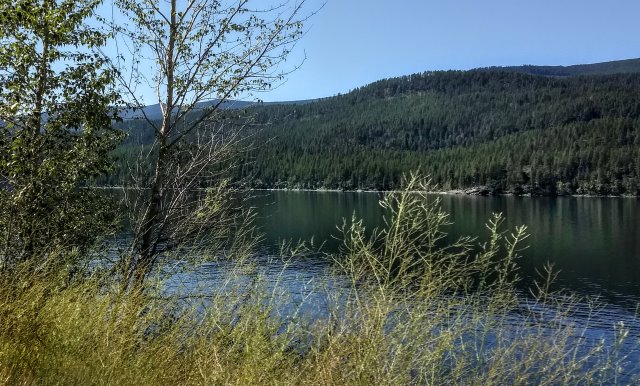 This is our first time at this campground and we are surprised to see that most of the sites are reserved. However, as we drive the two loops, we find a first-come first-serve that is one of the nicest spots in the whole campground.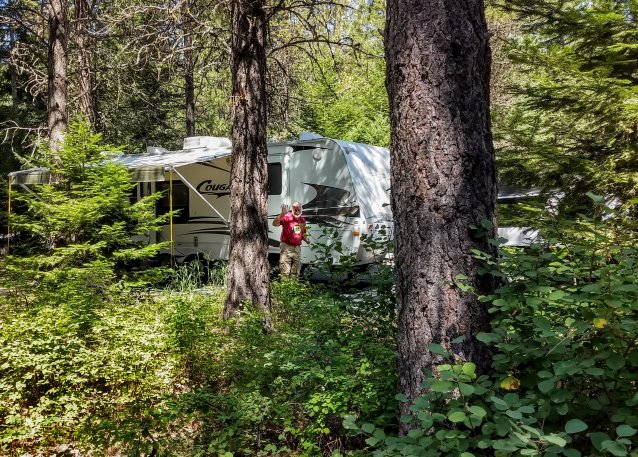 After we are set up, I walk the ½ mile or so to the day-use area that is right alongside the lake. We are very pleased to be where we are. This will be a great place to hang out for a couple of weeks.