March 25-27: It is usually calm in the morning when I go on my desert walk, as is my custom here at LaPosa South (south of Quartzsite, Arizona) where Clifford and I have been camped since January.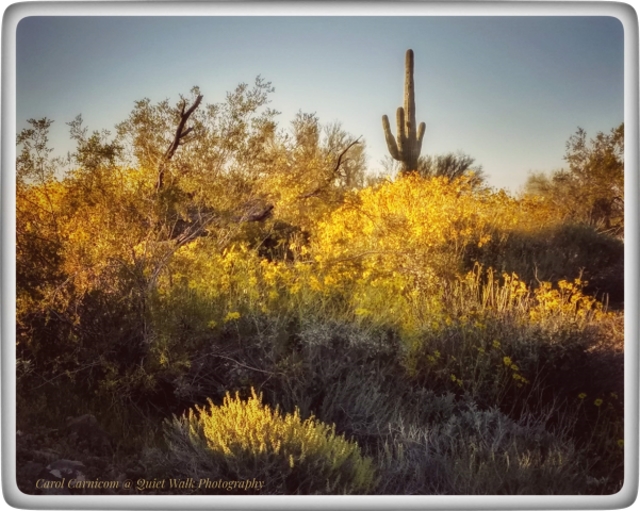 One of these mornings I go further out into the desert than usual and am rewarded with sightings of Apache plume, little pink puffs on a small shrub.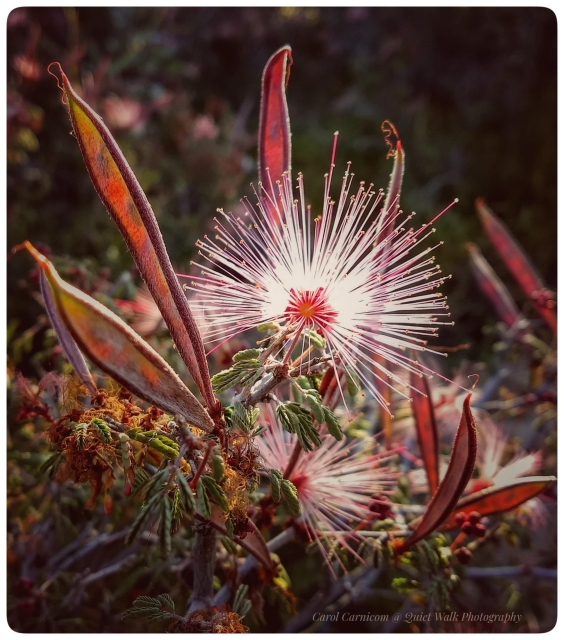 The globe mallow and desert marigold are still in full bloom, while tiny ground-hugging blossoms begin to make their appearance. I must walk carefully not to step on flowers.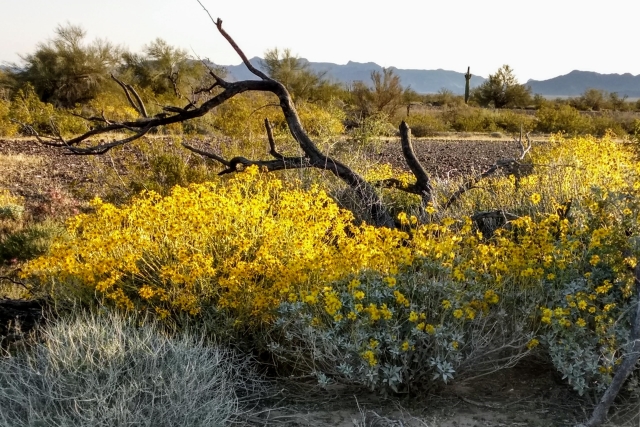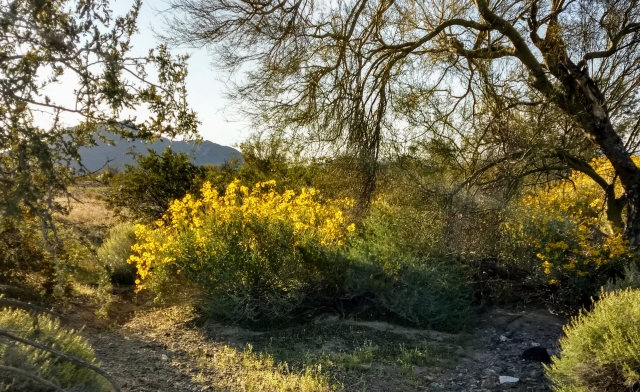 Ocotillo buds begin to open, revealing blossoms that wave gently, like tiny red flags.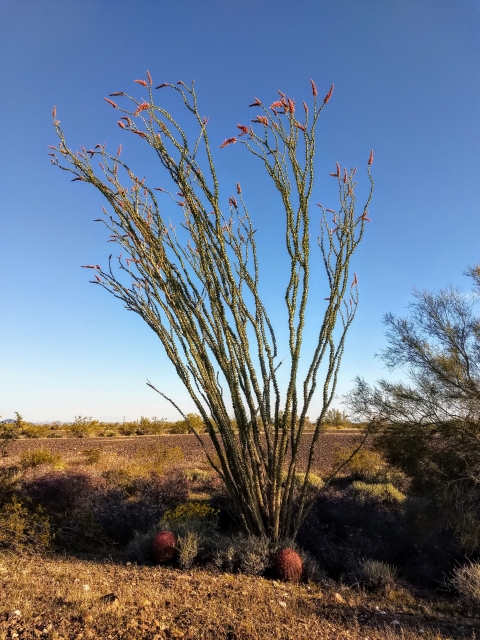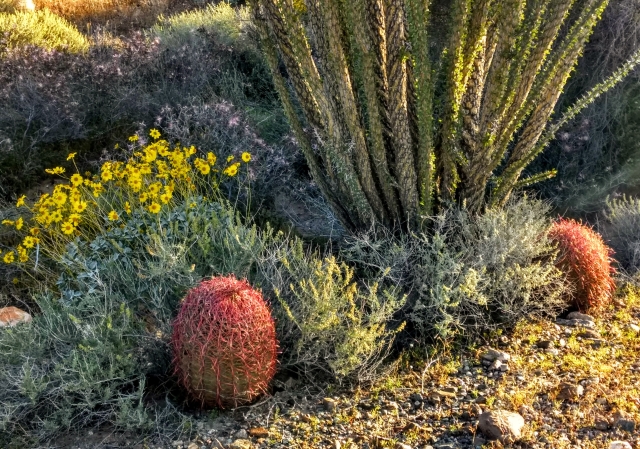 It is windy by afternoon and most activities are inside the RV – editing, writing, playing music, and so on. One day we go to my brother Rollie's place to have dinner with him and his lady friend, Tata. Another day we go to town for errands, and when we return, it is apparent than a twister twisted through our campsite, creating a little disarray, but no damage. We are fortunate that the awning was not out.
Living as we do, camped by ourselves several miles from the highway and at least a couple city blocks from the nearest RV, being isolated is not a "thing" for us, it is just a way of life. I walk freely in the desert every day and never see anyone. However, going to Quartzsite for errands is weird, as social distancing is obviously in place at some establishments, but not others. However, everywhere we go, there is a sense of distrust, which feels odd and very uncomfortable.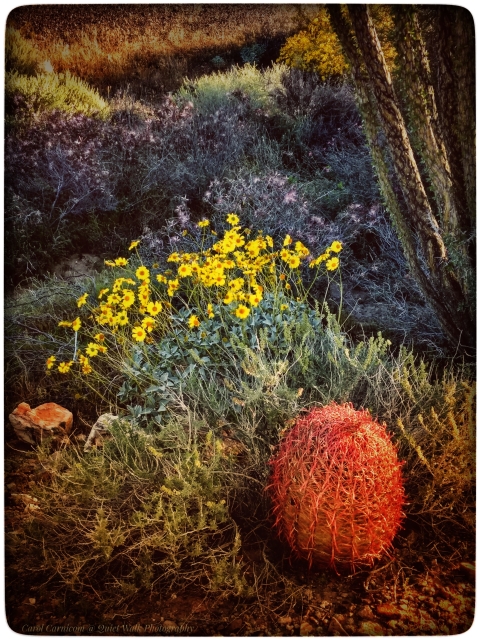 We had planned to head north at the end of March and camp in northern Arizona for a month before returning to Utah, but with the current state of affairs, as well as the still mild temperatures here in the desert, we will stay as long as we can.