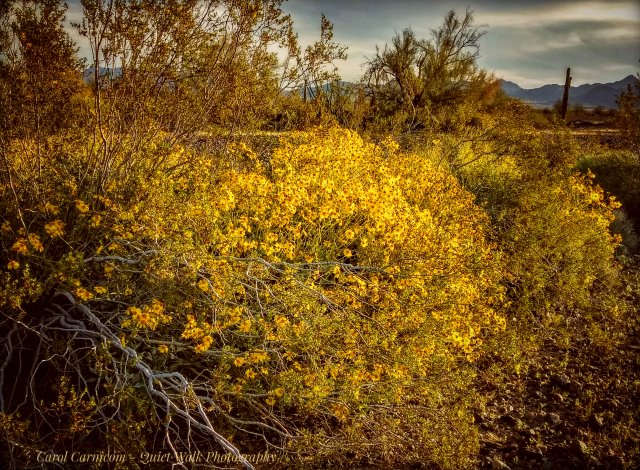 March 4-7, 2020 – Even on these windy mornings, I walk in the desert here at LaPosa South (south of Quartzsite, Arizona), drawn to the colorful desert marigolds and Apache plume. In the cool of the mornings, globe mallows looking like tiny rose buds are quite irresistible. I saunter about, taking photos here and there, catching the first rays of sunlight when I can, soaking up the serenity along with the fresh air and ambiance of the desert.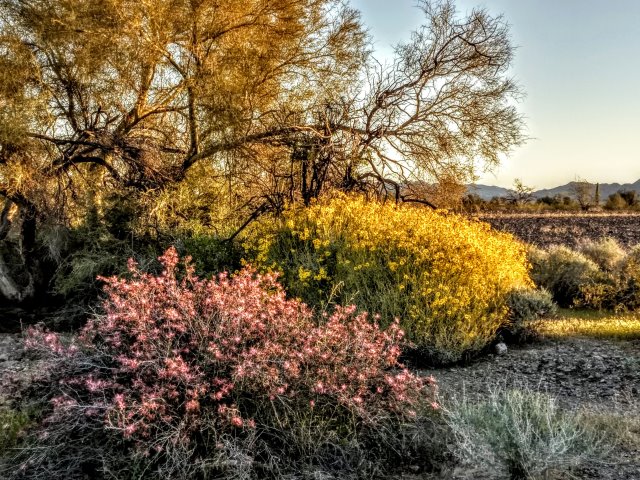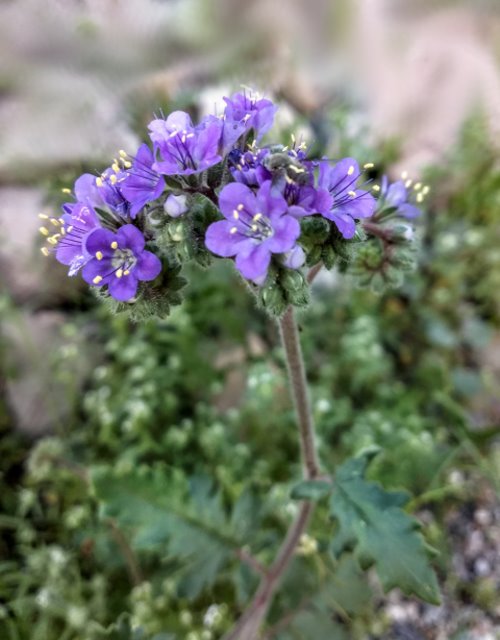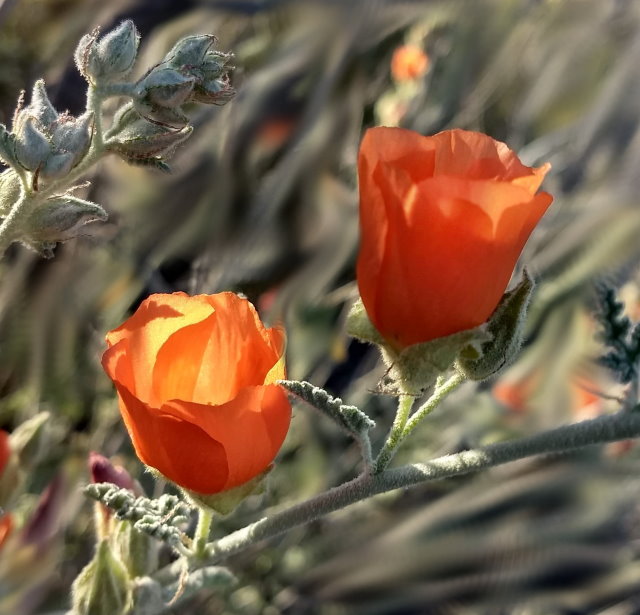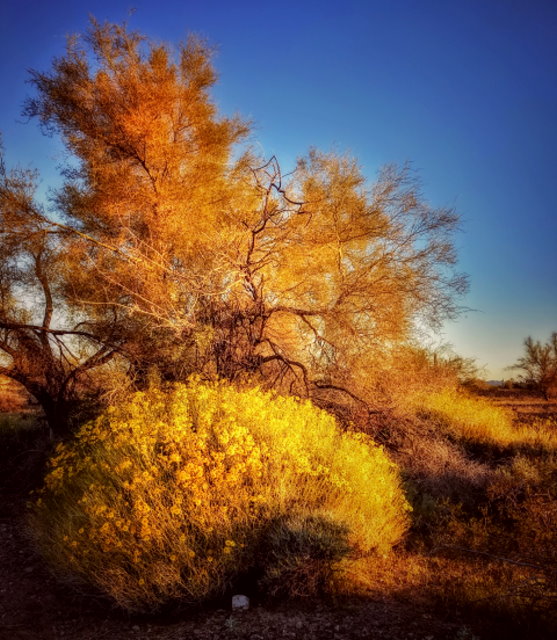 Our activities are much as they have been: ham radio and dulcimer for Clifford. We have a great spot with a natural windbreak nearby where he goes to play music protected from the wind. After my morning walks, I edit photos and prepare some for posting on FB or for blogs. Afternoons are spent editing and blog writing. Music for me is usually with my brother Rollie, although he is gone now to a bluegrass festival.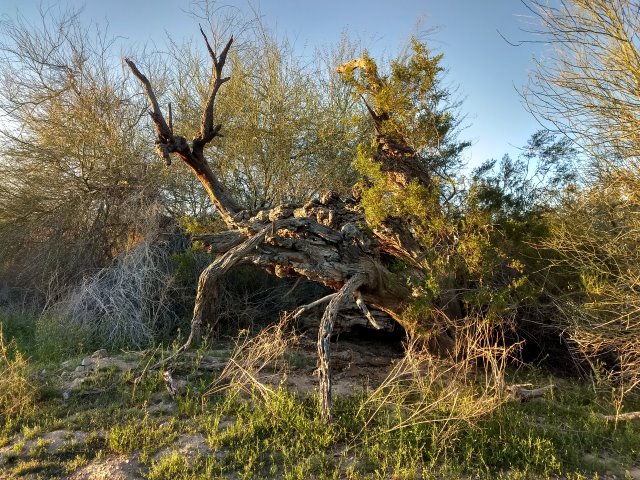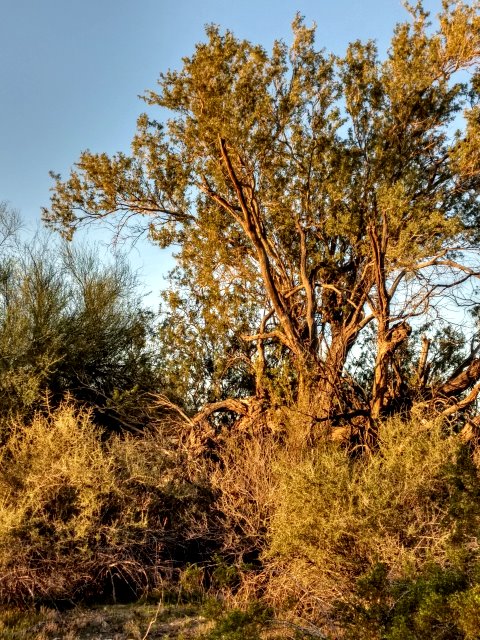 Most days I am in contact with at least one of my kids, often by text, but sometimes a phone call. This is the way it is most of the year, so that is not something new, but now the topic of conversation tends to be about the virus and how it is impacting lives. Although Clifford and I live in a bit of secluded normalcy here in the desert, there is definitely an awareness that things are shifting, and in a way that one might not expect.