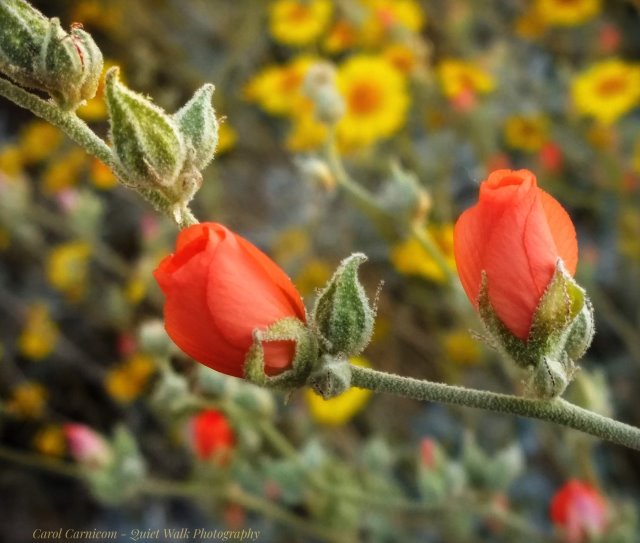 March 8-10, 2020: Clifford and I continue to enjoy our camping spot here at LaPosa South (south of Quartzsite, Arizona) and our days are full with our projects and activities.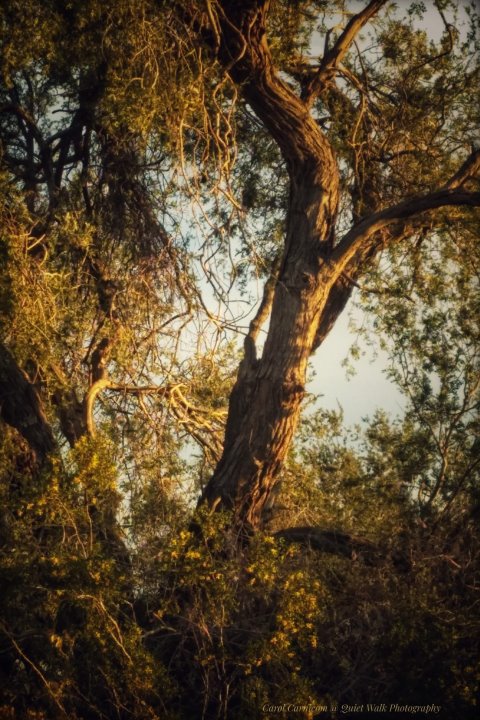 One day I don't go for my morning walk because jet trails mar the sky and the wind is a bit much, neither of which work for me as photographer. I spend extra time editing photos instead, sending greetings to family and friends as well as posting on Facebook. Other mornings, the desert walks are especially rewarding as I find more and more flowers blooming.
A rainy morning adds a special ambiance to the walk.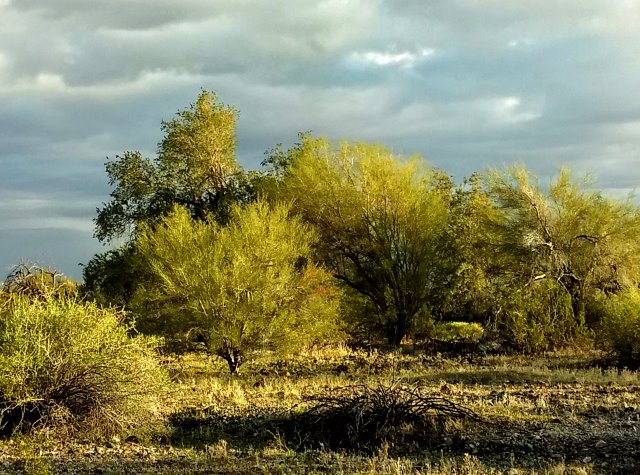 One day my brother Rollie, who has been at a bluegrass festival north of Quartzsite, comes back to camp but only to pick up his stuff, as he is moving down the road a couple miles. It has been great having him as a camping buddy here, but he is forming important friendships with others.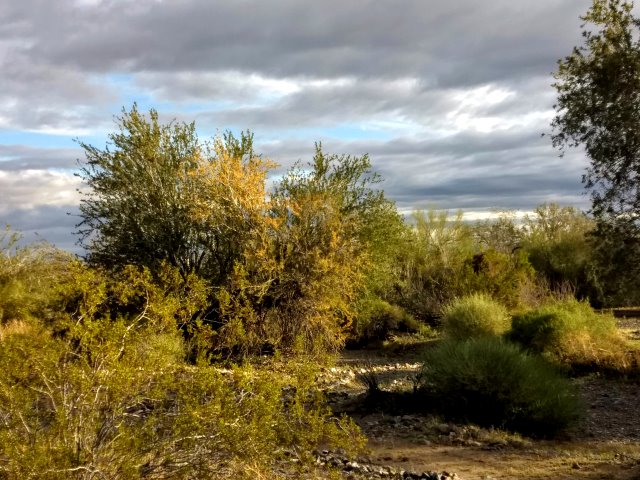 Another day we make a trip to town to the laundromat and run a few errands. We hear of more and more businesses, parks, and schools closing around the country, and that has even begun to affect Quartzsite, but the essential errands are still able to be taken care of.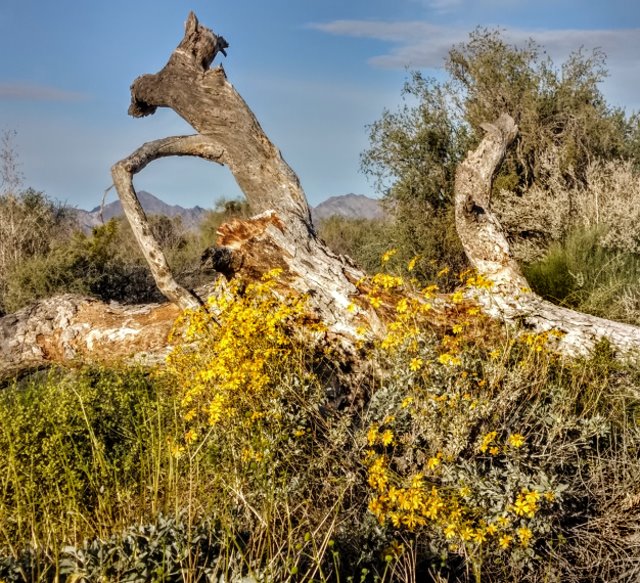 There is growing awareness and concern due to the virus Covid19, and talk runs the gamut of lethal bio-weapon to mere inconvenience that kids can't go to school…. and everything in between. For Clifford and me, our natural state here in the desert is one of self-isolation, so we are not impacted as far as our day-to-day activities are concerned. However, there is no doubt that what is going on will have a lasting global ramifications, at least some of which will affect us. In the meantime, we continue doing what we feel called to do, whether that be playing music or walking in the desert, working to improve ham radio contacts, editing books or sending photos to friends & family.