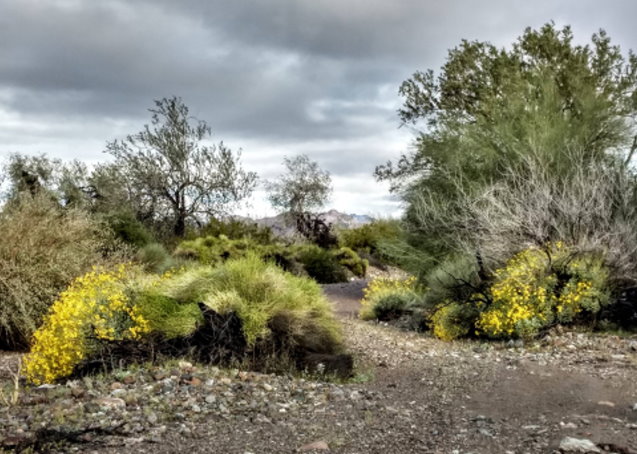 For a couple of days, March 11 and 12, there is rain in the desert here in LaPosa South (South of Quartzsite, Arizona) where Clifford and I are camped. It is off 'n on, sometimes heavy, but sometimes with enough of a break that Clifford is able to go outside to play his dulcimer.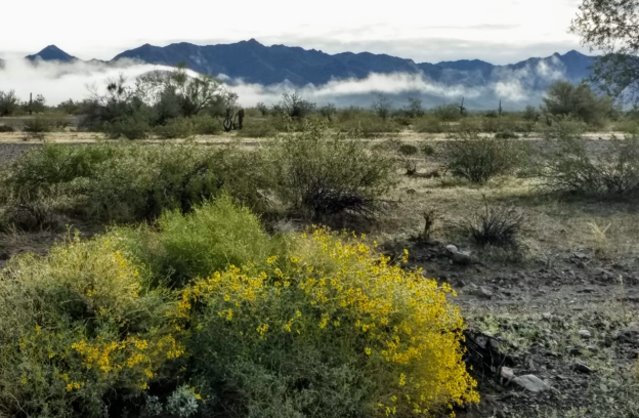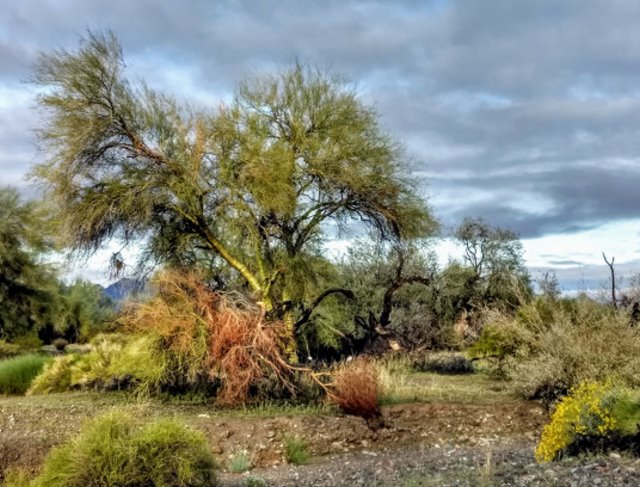 My morning walks, rain or no rain, are special times of quiet for me. So many flowers and shrubs are blooming, it is a delight to wander about from one bright spot to another. By afternoon, the wind picks up considerably, causing damage to some folks, and there are flash flood warnings, but we have no problems.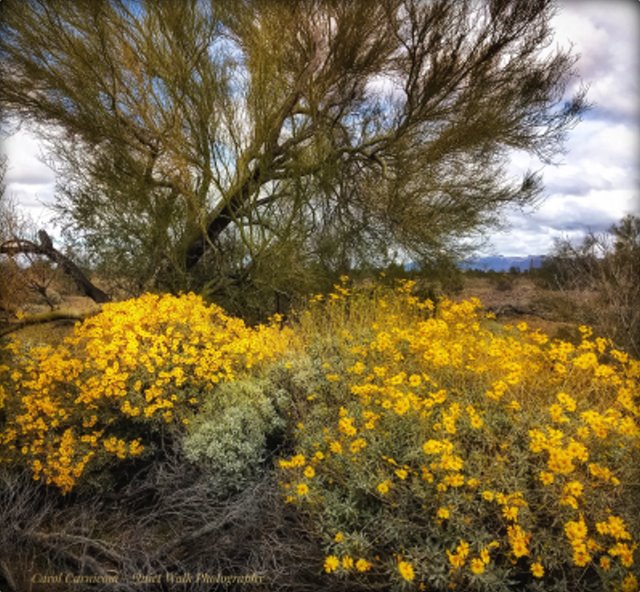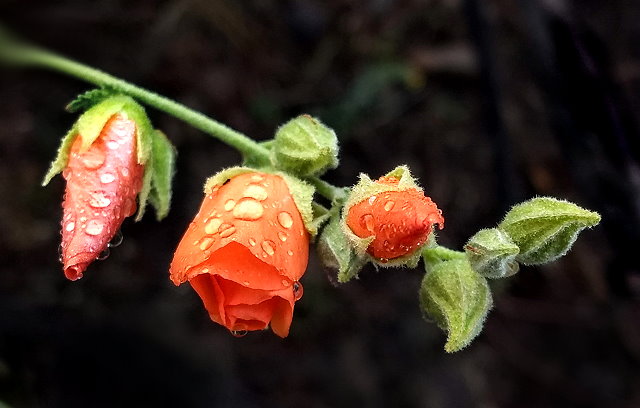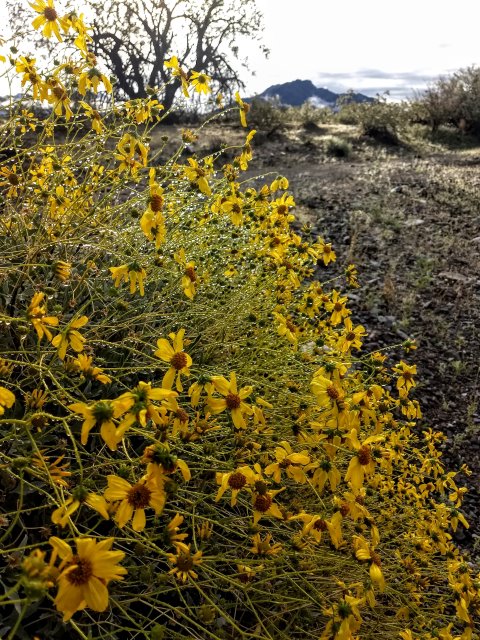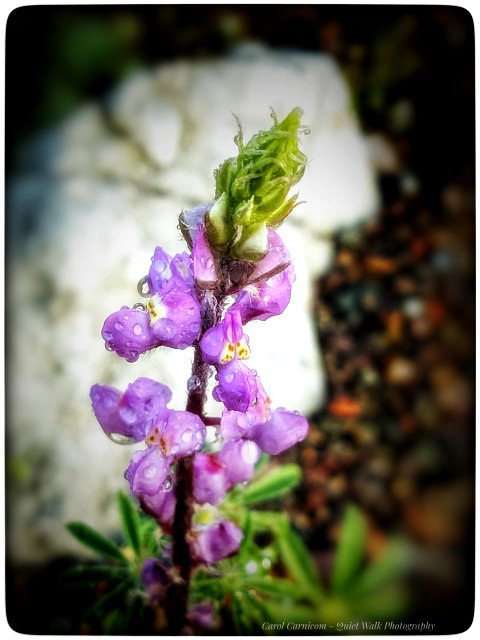 Our activities continue as usual with Clifford on the ham radio or playing dulcimer much of the day, while I edit books and write blogs.
My brother Rollie has decided to move down the road a couple of miles to be nearer to his lady friend. They come to pick up the last of his stuff and we all go for a walk in the desert between rain showers. We will miss having him as a camping buddy, but he has a good reason for making the move.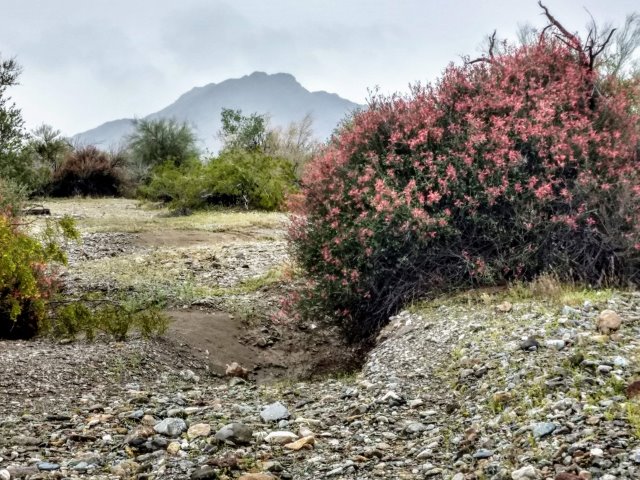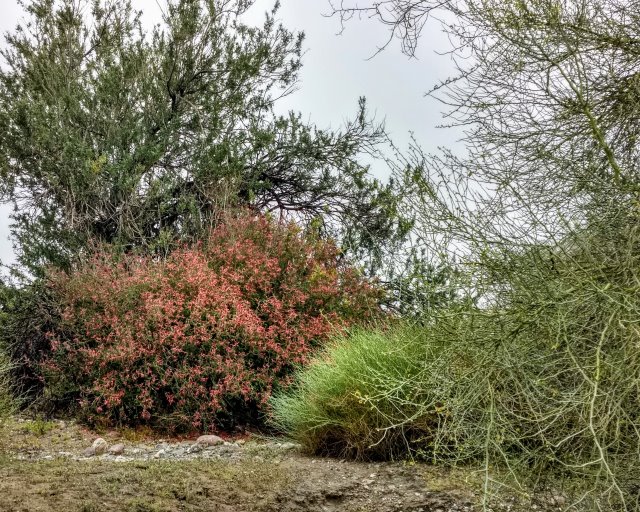 Covid 19, the coronavirus, is declared a pandemic by the World Health Organization. Italy is shut down and schools in the larger US cities are shut down. What next?