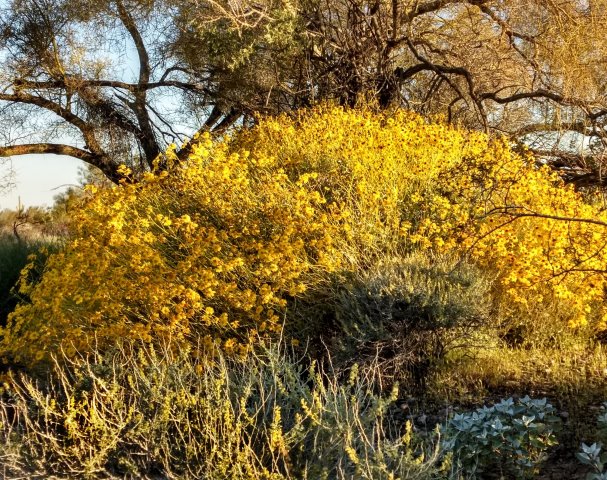 March 13-17: Desert walks in the morning at LaPosa South (south of Quartzsite, Arizona, where Clifford and I are camped) are such a great way to start the day. Flowers and flowering shrubs blossom more abundantly. The bush with the red trumpet-shaped blossoms is especially striking, as are the huge clusters of desert marigold (which are probably not marigolds at all). A mockingbird chirps, tweets, trills, and calls over a dozen bird songs, sounding like a whole chorus all by himself.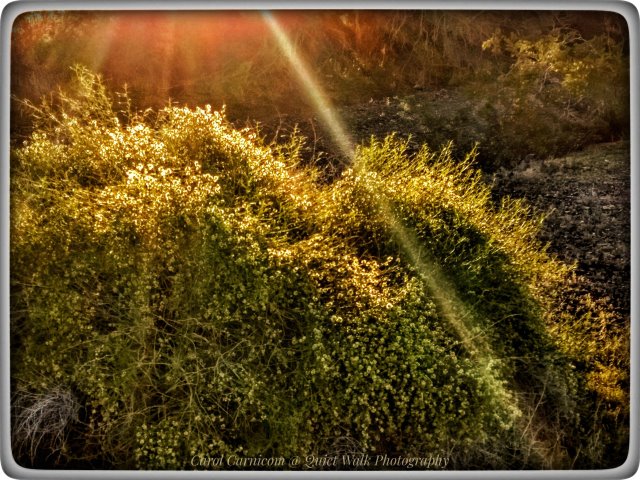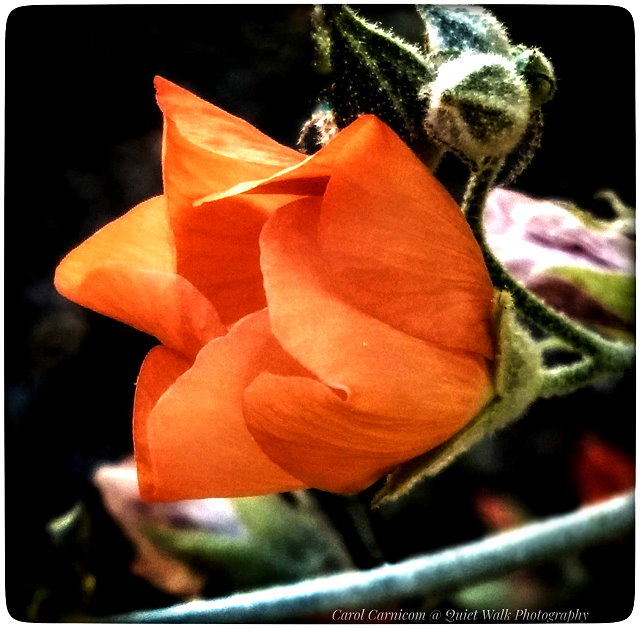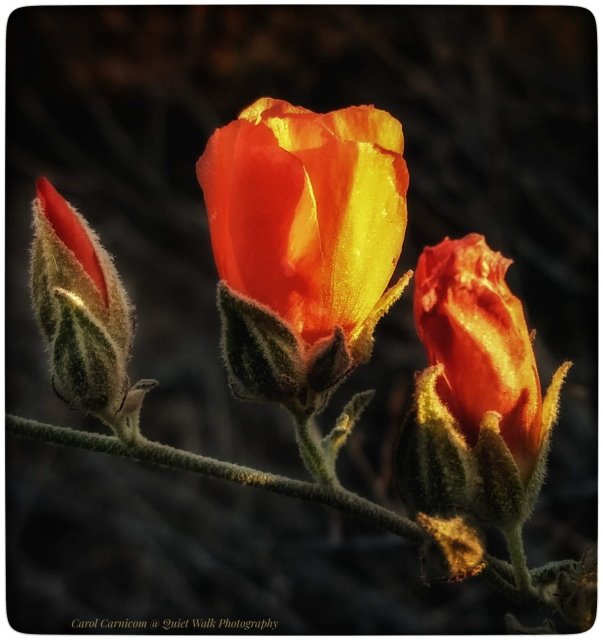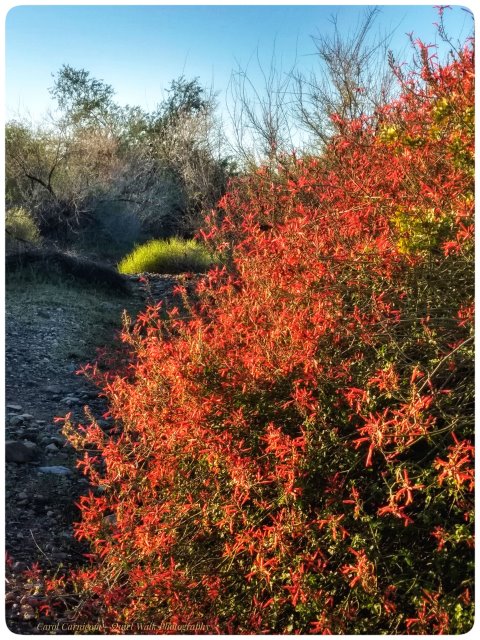 One day we go to Albertson's in Blythe, California, for groceries, about 20 miles to the west, the nearest grocery store of a decent size. There is plenty of food except for rice, but no toilet paper or paper towels, which fortunately we don't need anyway. We find out from the cashier that people are coming all the way from Los Angeles, 200 miles away, to buy stuff as shelves in all the cities between here and there are empty.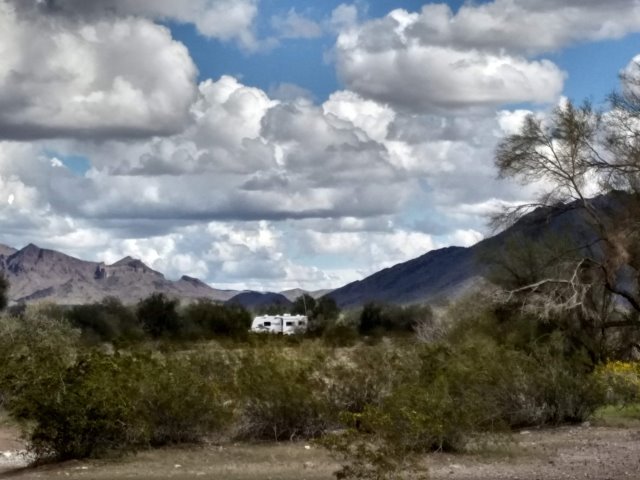 Clifford is quite sick for a couple of days – an infection that he has been dealing with for some time. Because of his being sick, as well as the increasing issues with the spread of the virus, some of our plans are changed. Calls are made to friends and family to see how everyone is doing. Once Clifford is feeling better, we get together with my brother Rollie and his lady friend Tata for music, but other friends we will not be seeing.