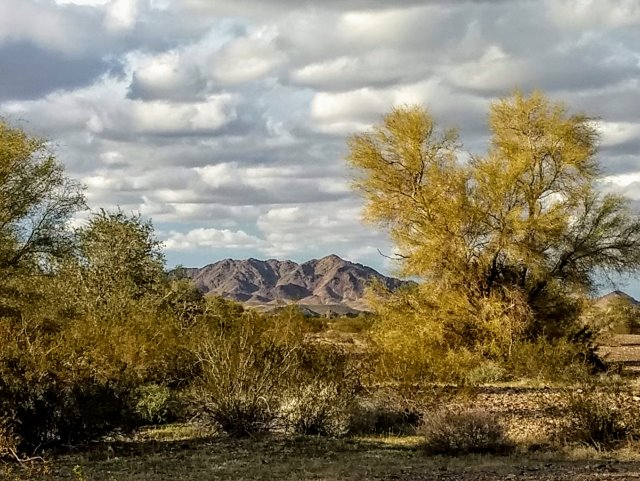 Thursday January 16-Tuesday January 21: Clifford and I arrived at Roadrunner BLM 14-day dispersed camping area south of Quartzsite, Arizona, yesterday afternoon for Quartzfest, the week-long ham radio festival. We are set up in the same spot where we were two years ago at Christmas.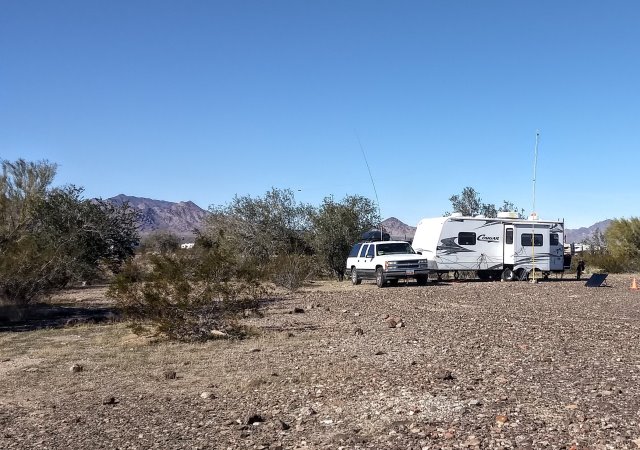 We have a nice spot in the shade of a good-size mesquite tree, which also provides privacy from campers on the other side of the wash. Hooray for trees. My brother Rollie comes several times to play music with us. We also go on an outing to play music with him and his friends over at La Posa South.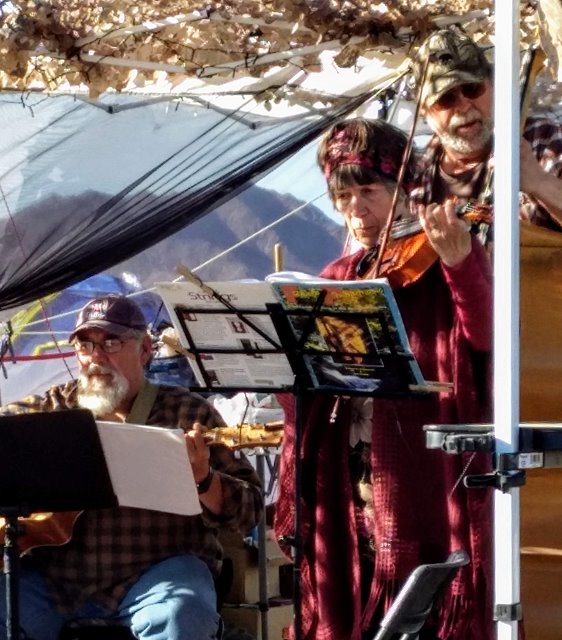 Thursday we run over to La Posa South, the long-term area just up the road where Rollie is camped. He is right where we were camped with him two years ago after we left Roadrunner, and we will be joining him in a couple of weeks. Kind of fun to see the fire ring that he and I built then, as well as the rock-lined paths that lead across a small wash to the fire ring.
The next several days Clifford and I work on our various projects with special attention given to setting up antennas for Quartzfest, which starts on Sunday, which is also Clifford's birthday. Sunday evening, Rollie comes to have spaghetti dinner with us, bringing honey and herbs from our cousin and a beautiful calendar that my sister Nancy made using my photos. A very nice special evening for all of us.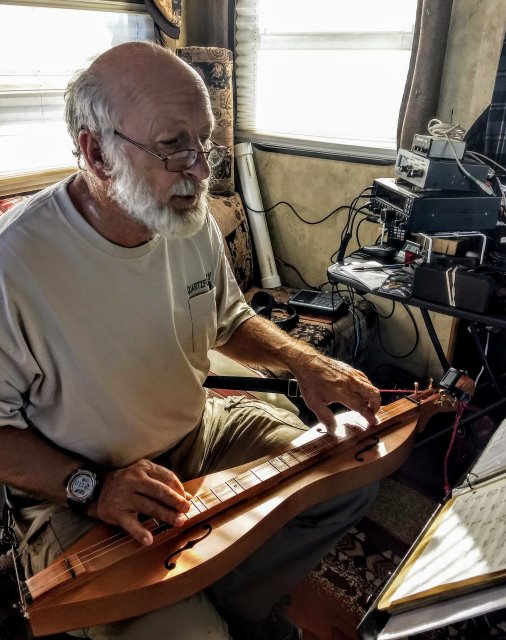 I don't take many photos these few days here, other than a longer walk on Tuesday, appreciating the saguaros that live here, as well as the denser vegetation along the washes. I am looking forward to moving to La Posa South, which offers greater photo opportunities.