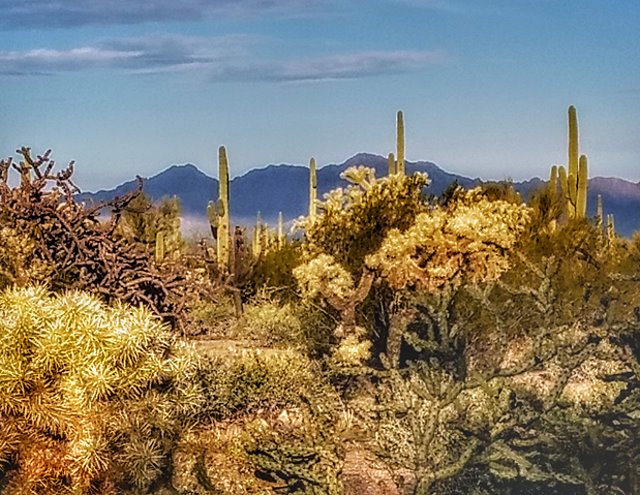 Wednesday January 15: First thing this morning, I go out to take photos of the mountains and the cacti surrounding our campsite here at Cactus Forest, northwest of Tucson, Arizona. Clifford and I really like Cactus Forest, but we need to head on to Quartzsite, Arizona, for Quartzfest, the ham radio week-long gathering.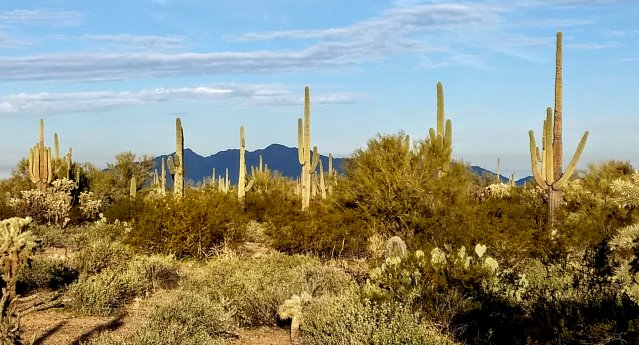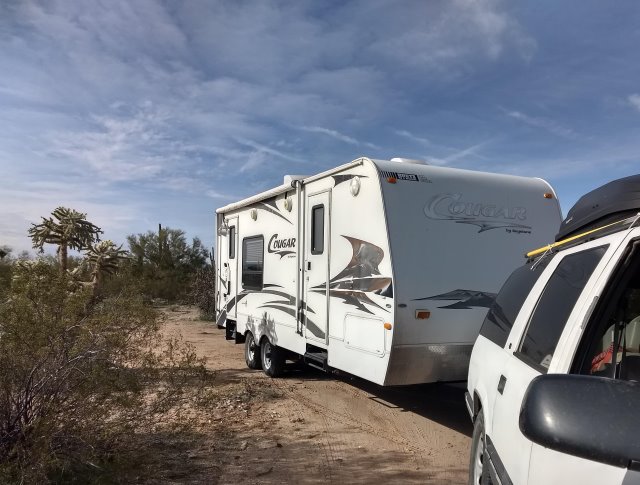 We travel northwest on I-10 to the junction with I-8, then west through the Sonoran Desert National Monument. We reminisce about our camping trip here four years ago, the first trip with our 30-year-old Terry travel trailer. That was an adventure, which I won't go into here.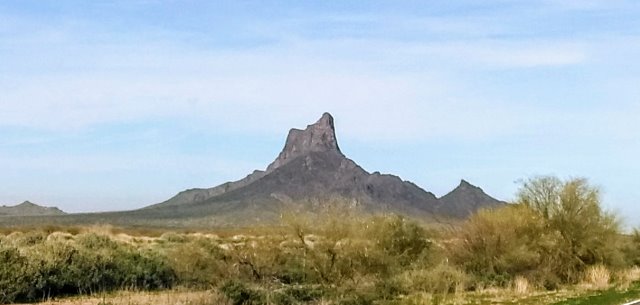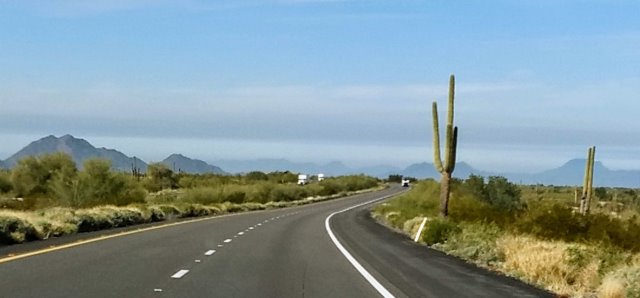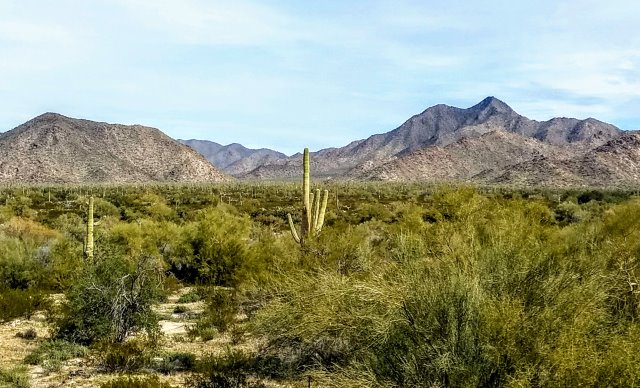 At Gila Bend we stop for gas, which is fun because of the pet dinosaurs and fun stuff to buy, and then continue north on highway 85 until we rejoin I-10 west of Phoenix. We had thought we might stop for the night at Buckeye Recreation Area along highway 85, but travel conditions have been favorable today and we are making good time, so travel all the way to Quartzsite.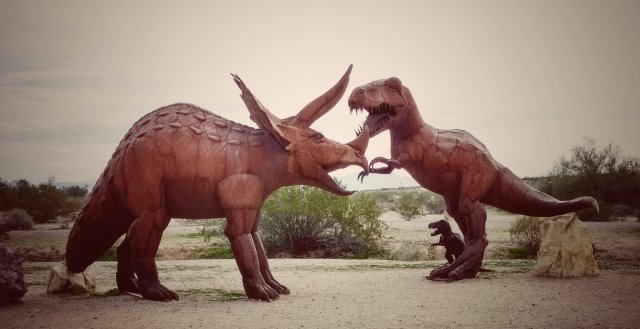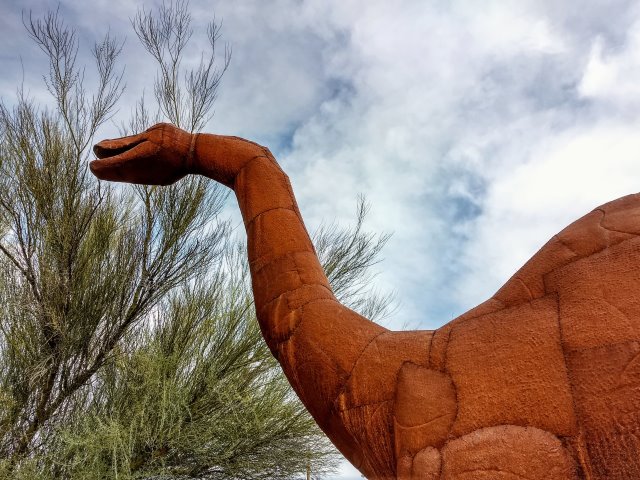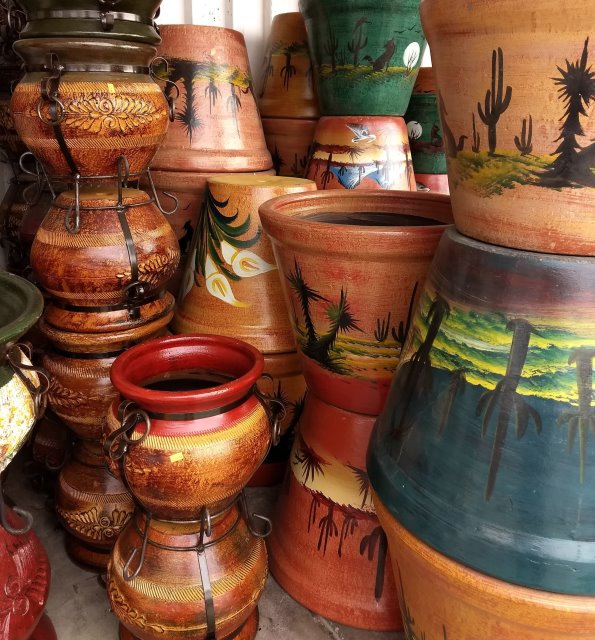 At Quartzsite, we turn south on highway 95 and make our way to Roadrunner, the BLM camping area south of Quartzsite where Quartzfest is held. Driving into this dispersed desert camping area, we are pleased to find that the campsite we had at Christmas two years ago is available. We were here then with my cousin and his wife, and my brother Rollie. We are very happy to be here in this spot now as we set up and prepare for Quartzfest.