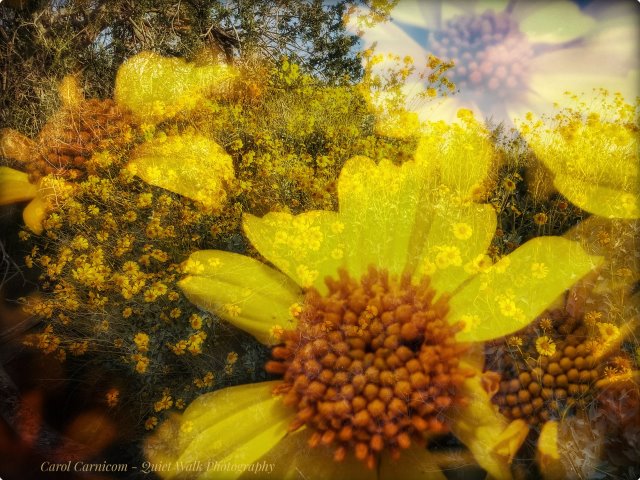 February 27 to 29: Morning walks in the desert here at LaPosa South, south of Quartzsite, Arizona, are a wonderful way to start the mornings for me. The desert marigold bushes are blooming like crazy and a little sunflower type flower is starting to bloom. Another shrub is loaded with red trumpet-shaped blossoms, and the hummingbirds love it. Tiny tiny flowers in pink, purple, and white hug the ground.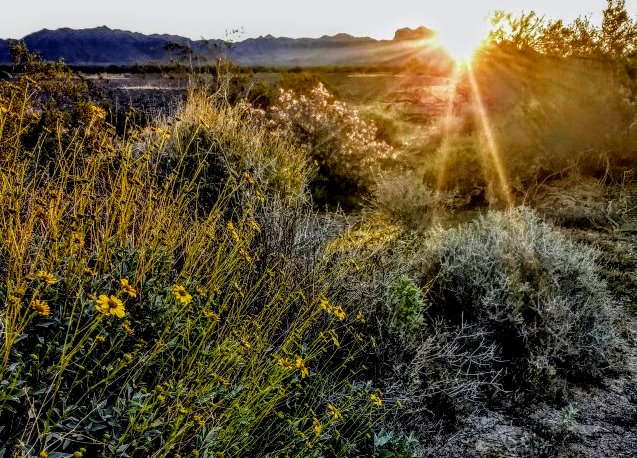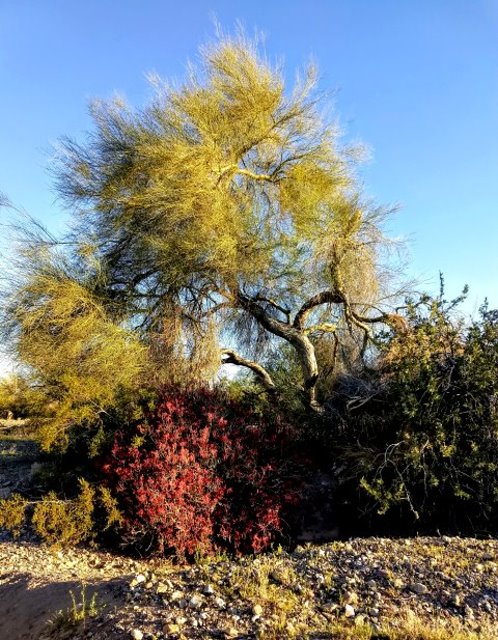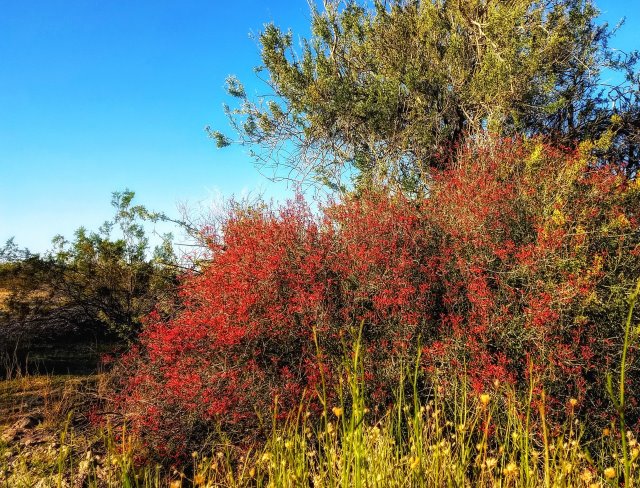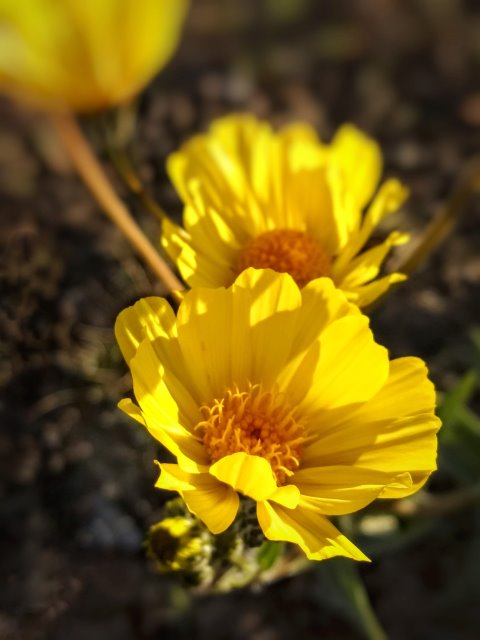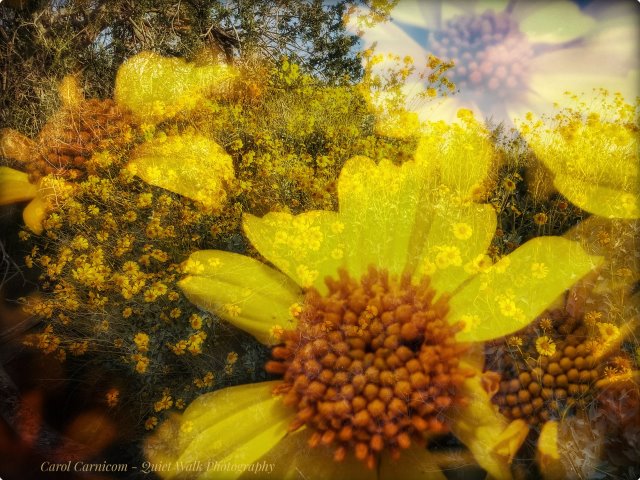 One day I stay at camp and have a campfire instead of walking. Since the campfire ring is on a sandbar in the wash, it still feels like I have left civilization. It is a good place to sit and write in the journal.
Along with our usual projects, we make a trip to Quartzsite one day and have a big overhaul of my laptop another day after it froze up while working on a blog. Sure is a good thing that Clifford was a computer consultant and gets along well with these devices.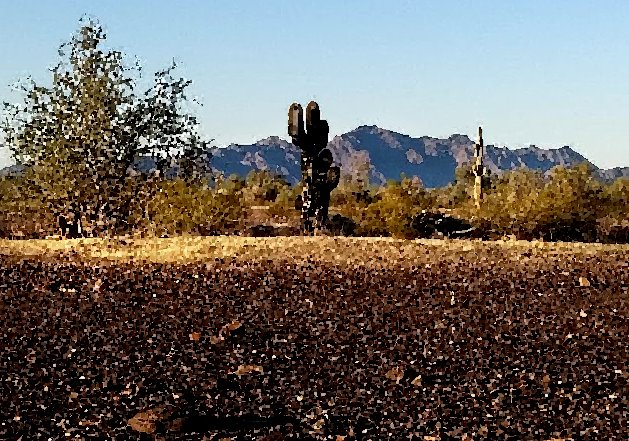 It is a time of peace and relative ease for us, in spite of the increasing bad news about the virus, which is now being called Covid-19. I am happy to hear from my son Fin, who lives China with his wife and daughter, that he and his family are well and making the effort to have the greatest sense of normalcy that is possible under the circumstances.