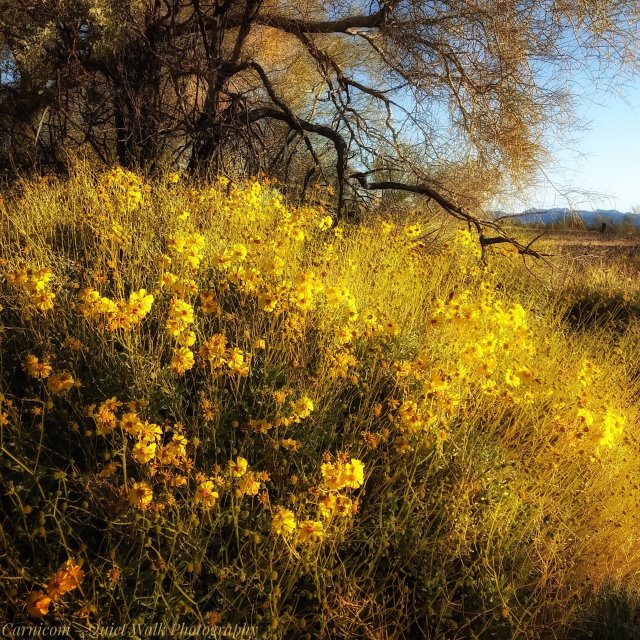 As we near the end of February, more and more blossoms appear in the desert here at LaPosa South, south of Quartzsite, Arizona, where Clifford and I are camped in this BLM long-term area. I find great pleasure in walking in the desert in the morning, taking photos, just being present to the ambiance of the area, the colors, the sounds, the feel of it. I have found a few spots where I can sit on old dead and downed tree trunks, soaking up the morning sun with my eyes closed. I have named the desert Serenity, for that's what she is to me.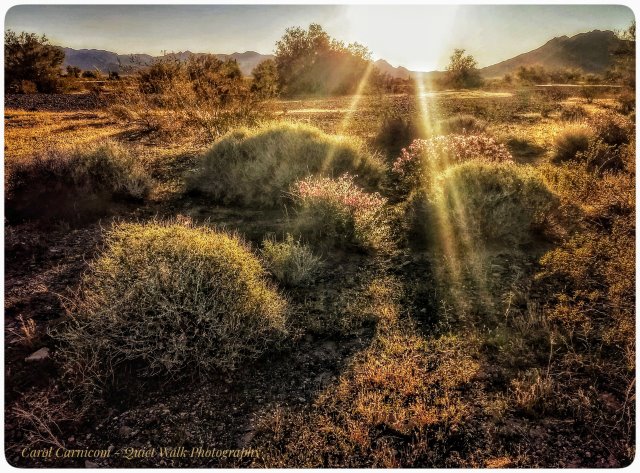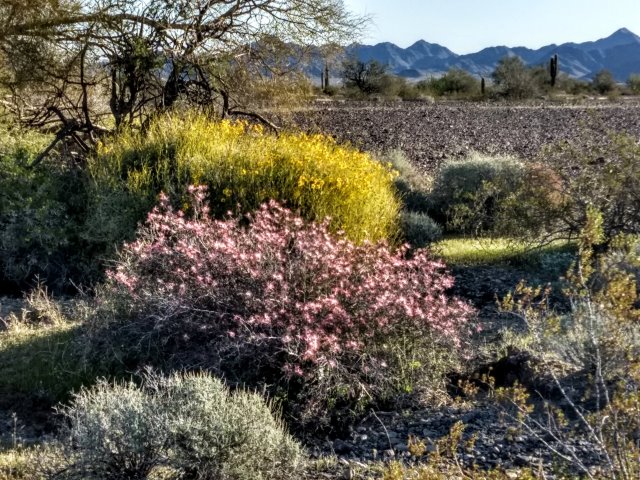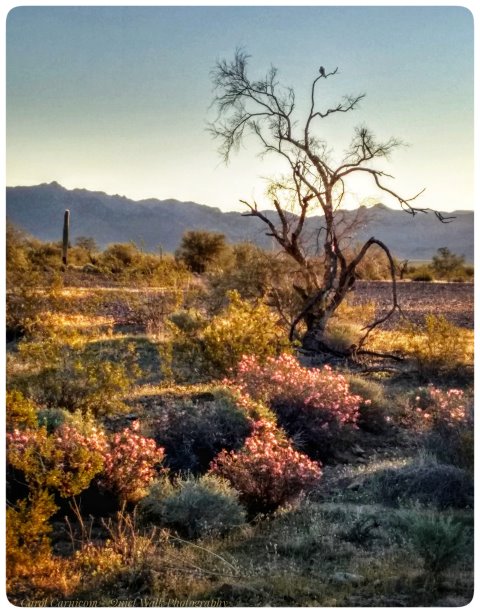 Along with the desert experience, life goes on with trips to Quartzsite for errands, Clifford is recovering from a bout of bladder infection, blogs are written, photos are edited, books are edited, music is played with my brother Rollie who is camped next to us, meals are prepared and eaten, domestic chores are taken care of. No two days are exactly alike, depending on the weather and the needs of the day.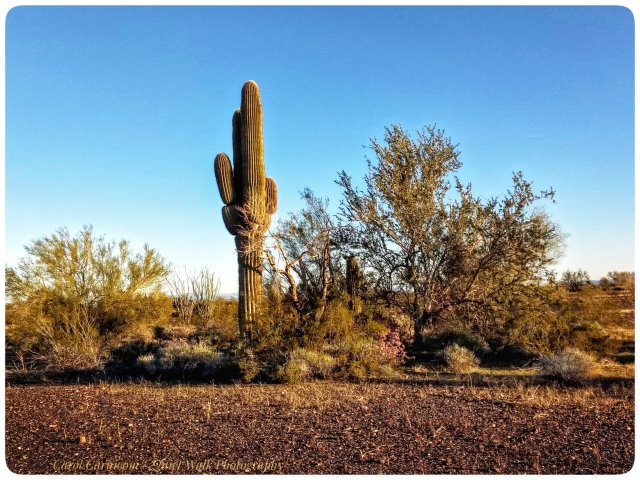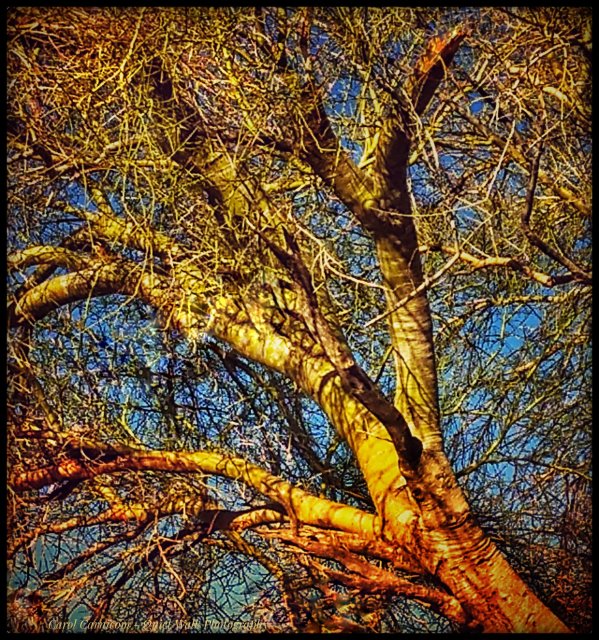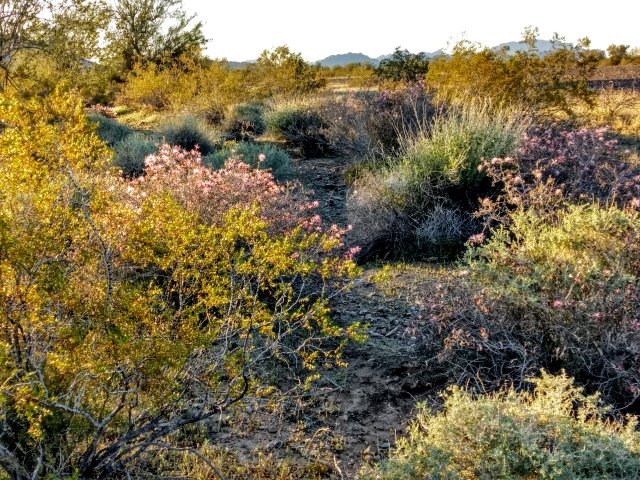 FB posts, Clifford's ham nets, and the Canadian Broadcast news that we listen to draw more and more attention to the corona virus, some of it factual information, but sensational alarmist headlines take center-stage. Our life changes very little, but we have concern for those who will be facing hardships.