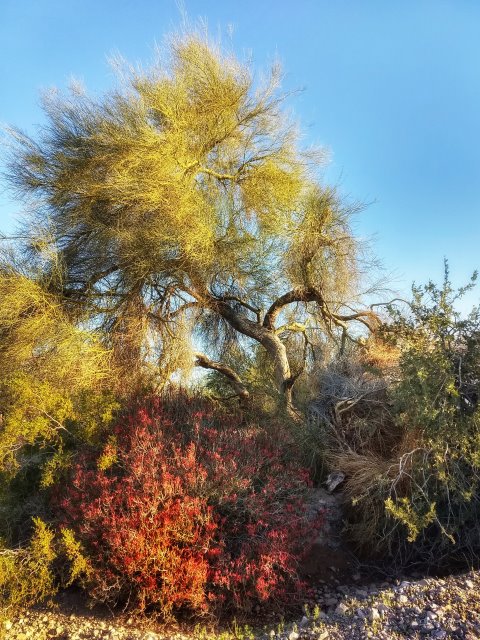 February 20 to 24: Every morning I walk in the desert at LaPosa South, south of Quartzsite, Arizona, where Clifford and I are camped.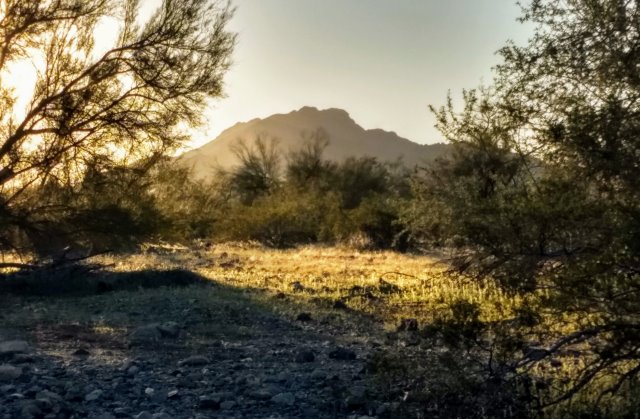 It is the time to center myself and I always find flowers or trees to take photos of, often posting one for my Higher Vibration Series. It is important to find that calm peaceful joyful center of my being, as the externals may not always be so calm and peaceful.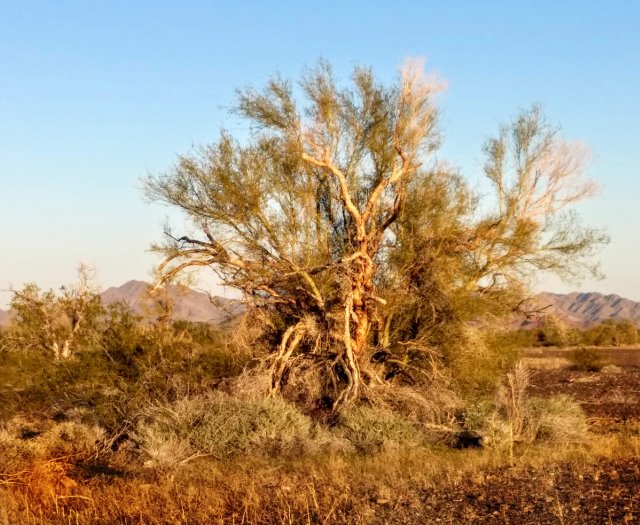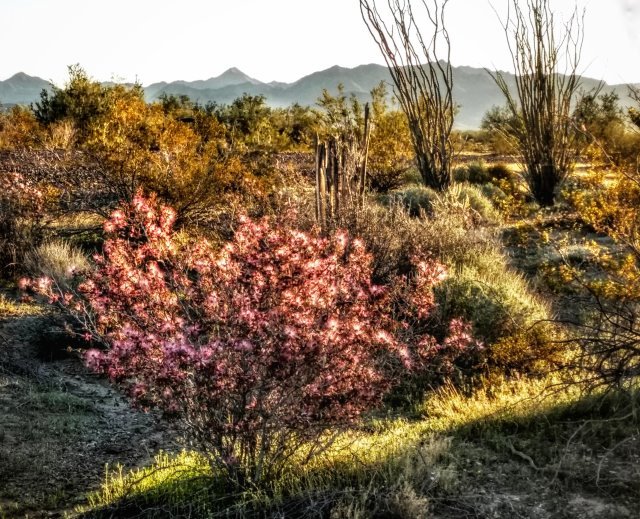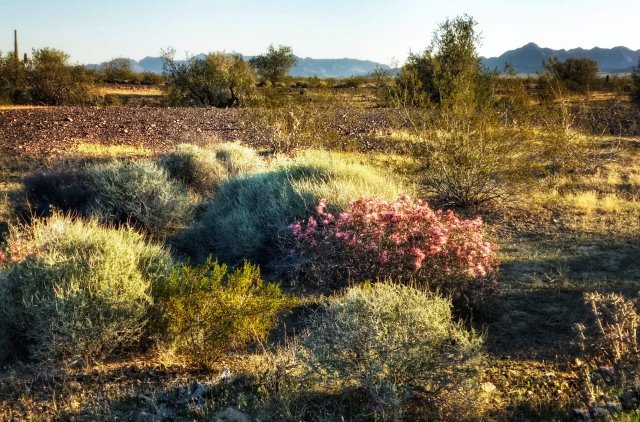 One day, clouds move in and there is a bit of a rainstorm followed by a rainbow. Rain in the desert is such a treat, so life-giving. Everything looks fresh and bright after a rain.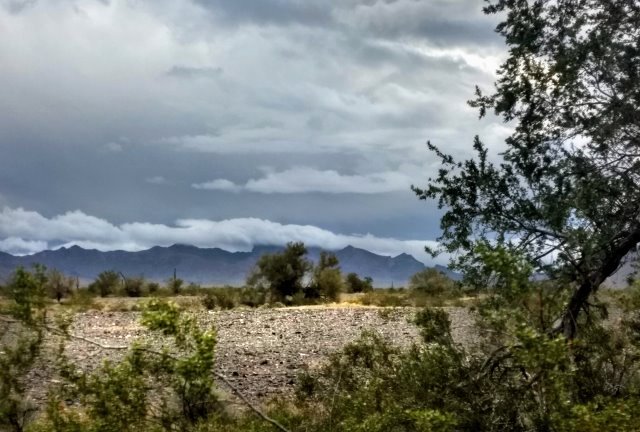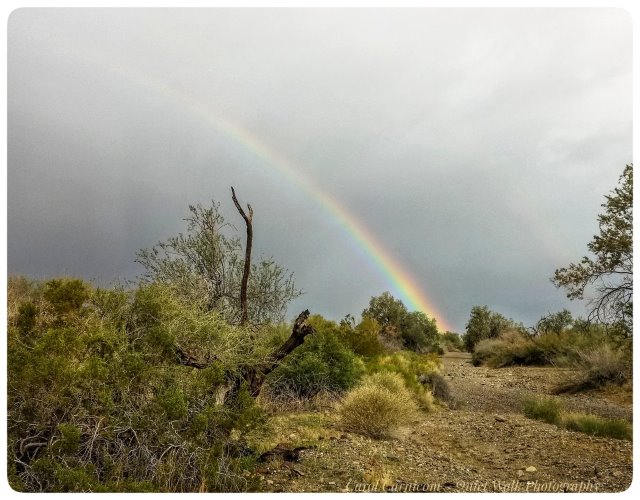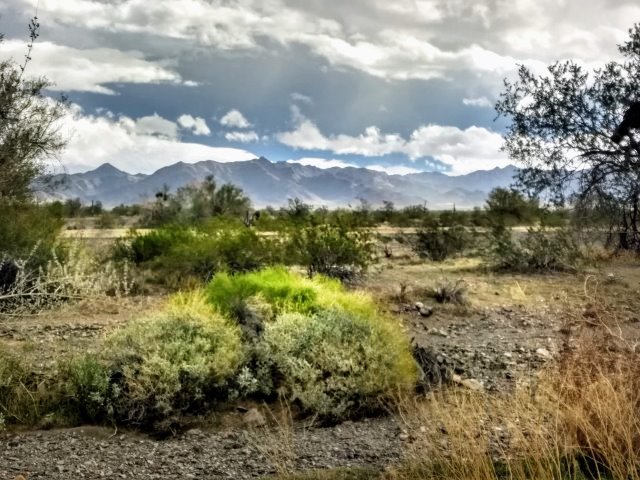 We make a couple of trips to Quartzsite for errands and music, but other than that, we are quite content with our spot in the desert with its huge wild "front yard."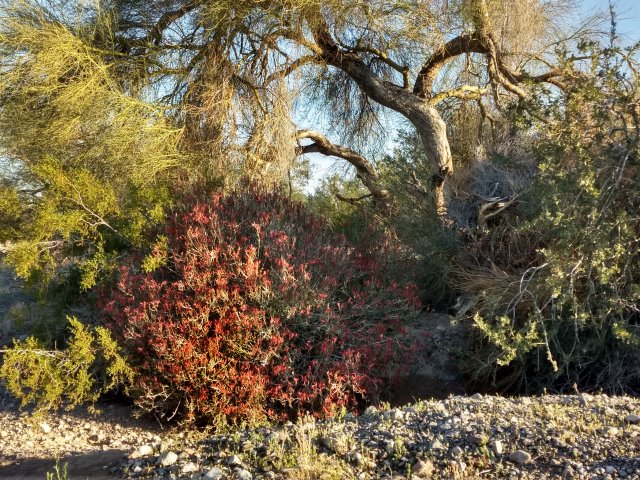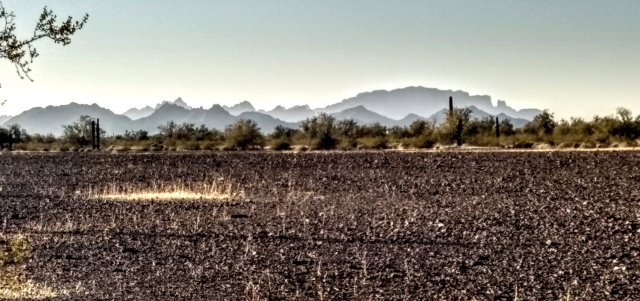 We continue with our usual projects, ham radio and dulcimer for Clifford; photography, blogs, editing, and viola for me. Almost every day we get together with my brother Rollie and play bluegrass tunes. It is a good life here.