March comes marching in with high winds, but in spite of that, I go for morning walks in the desert here at LaPosa South (south of Quartzsite, Arizona) where Clifford and I are camped.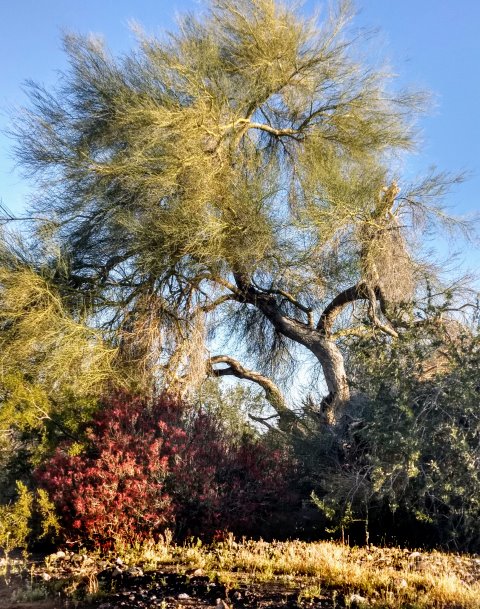 In the washes protected from the wind, I take photos of the wonderfully blooming vegetation – desert marigold, globe mallow, and the red flowering bush that the hummingbirds like. As I'm out walking, I feel like the flowers and trees are inviting me to sit a spell and just be with them, so that is what I do.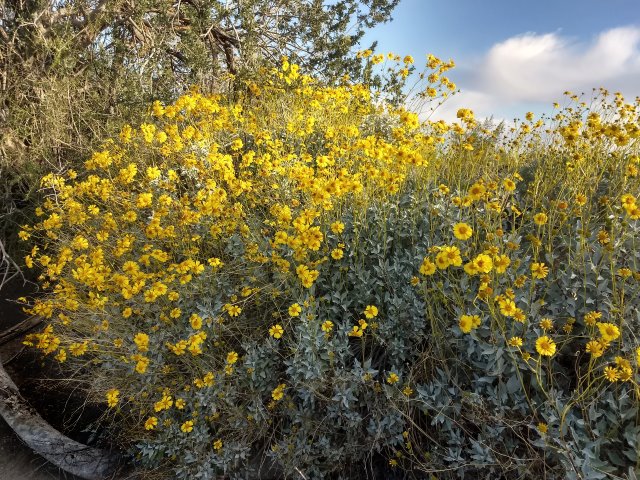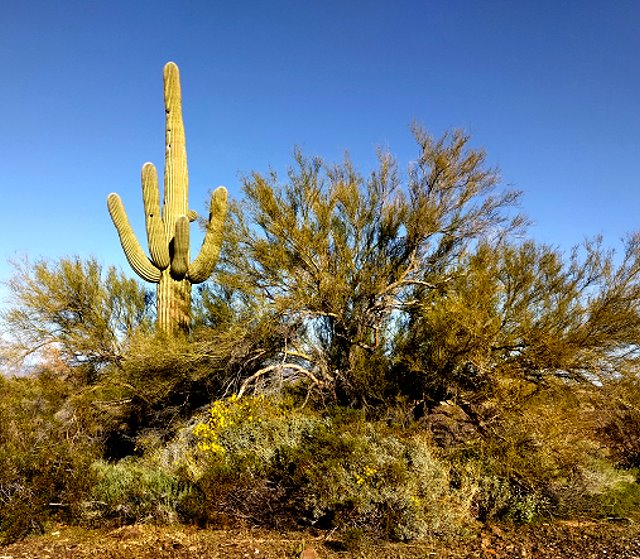 We continue with our projects – ham radio and dulcimer for Clifford, while I edit books, write blogs, play viola with my brother Rollie and Clifford, edit photos for my Higher Vibration Series (learning new editing techniques along the way), and the usual domestic chores.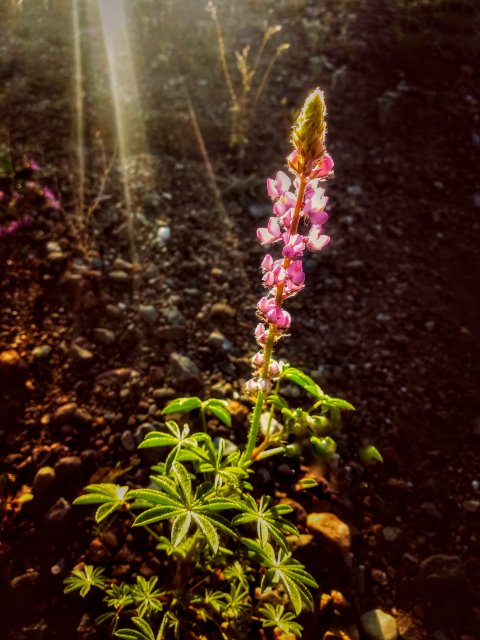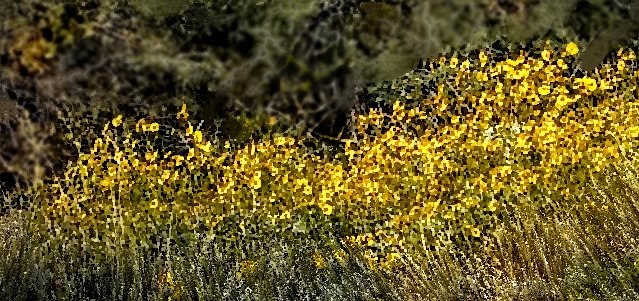 One of these first days of March, we run errands in Quartzsite and invite Rollie and his friend Tata to join us for pizza after the errands are done. What fun it is to play pool and share a big pizza with family and friends.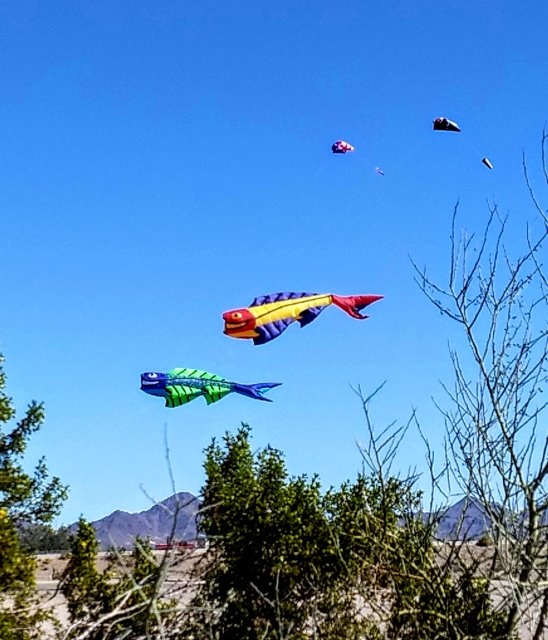 More and more news is coming out about the coronavirus. Fear and hoarding of supplies is on the rise, while in China, my son takes his 2-year-old daughter out to play at the beach, having fun and letting her experience that life is good.