March 19 & 20, 2020 – While it snows in Montana where family and friends live, it is a season of blossoms and more blossoms here in the desert at LaPosa South where Clifford and I are camped, south of Quartzsite, Arizona.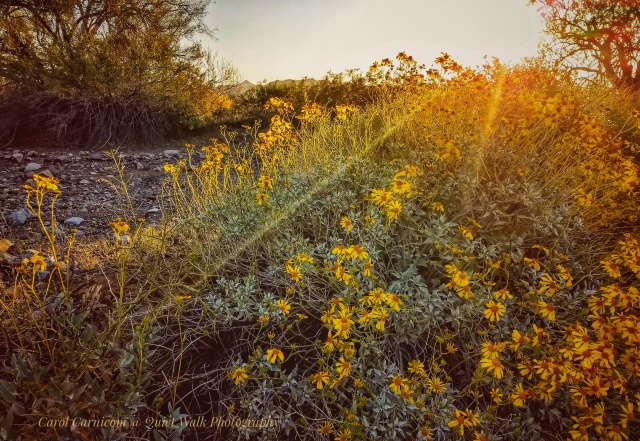 Walking in the desert at sunrise is such a delight and later I get Clifford to walk with me to the largest of the ocotillo, which is beginning to bloom. I also show him my the red bush that the hummers love, but it has mostly finished its job. However, more little flowers hugging the ground join the parade of flowers in the desert.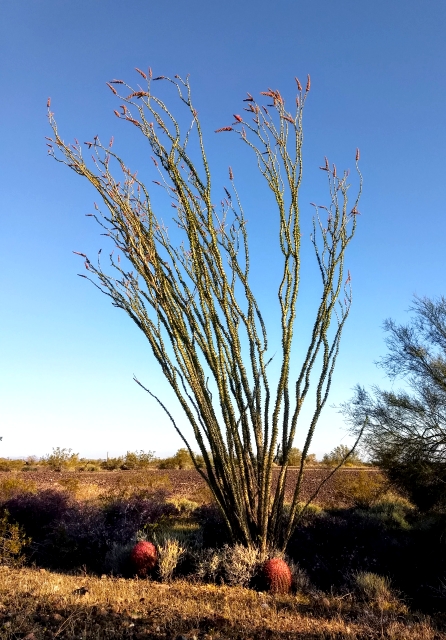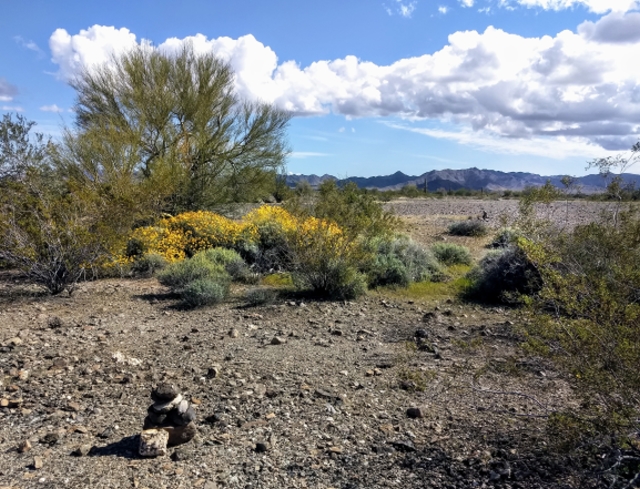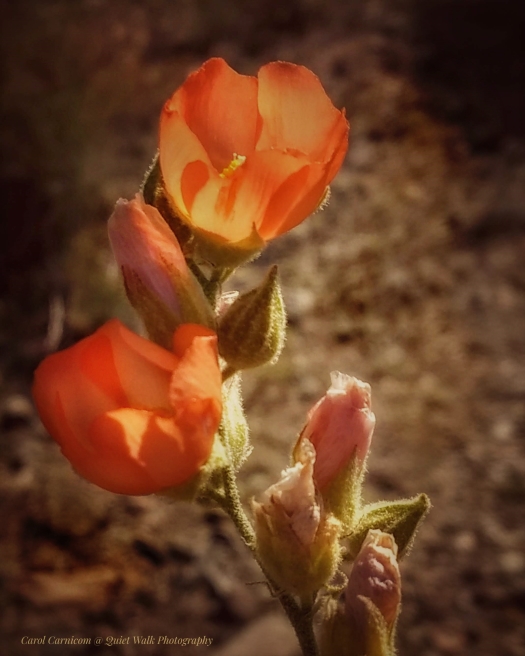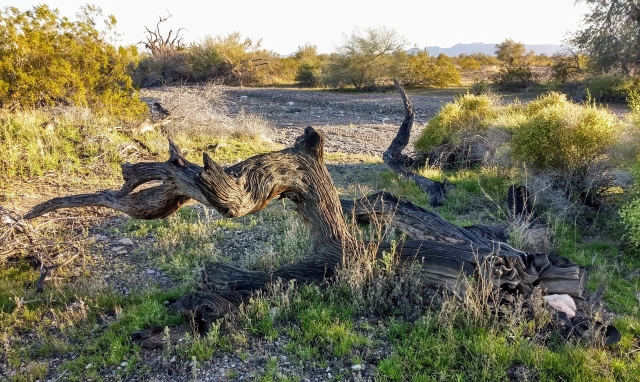 Our usual activities continue: ham radio and dulcimer for Clifford; editing, blog writing, journaling for me. Since my brother Rollie has moved down the road, the viola is getting neglected somewhat, as playing tunes by myself is not as much fun as playing with him.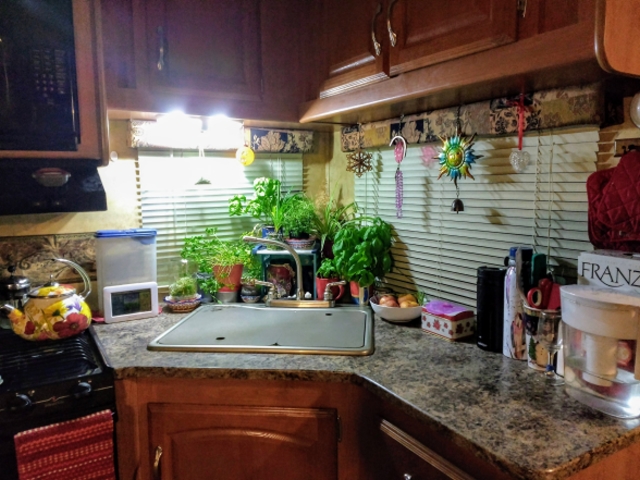 One of my daughters has closed her business and taken her kids out of school, even though school is technically still open. One of my sisters is now working from home. And so it goes…..