Camping in one of the dispersed sites near the Powell Springs Campground in northern Arizona is a big switch from wintering at Quartzsite in southwest Arizona. Although this area is considered desert, the road from highway 169 up to Powell Springs is a transition from desert to a pocket of pines and other forest vegetation. It is so refreshing to be among tall trees and lush green shrubs.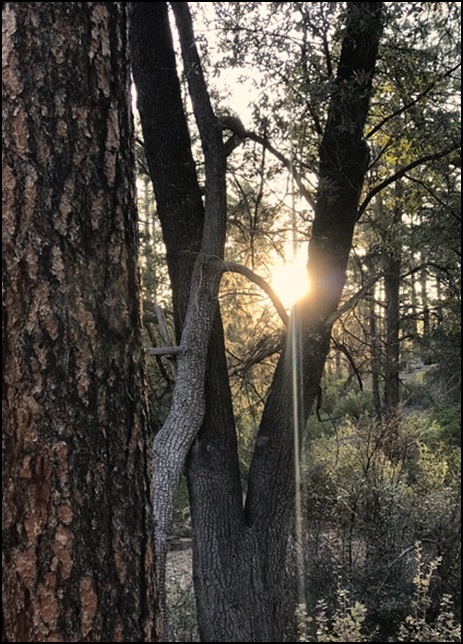 On our first full day here, Clifford and I hike all the way around a large mound to the east of our campsite, getting a feel for the lay of the land.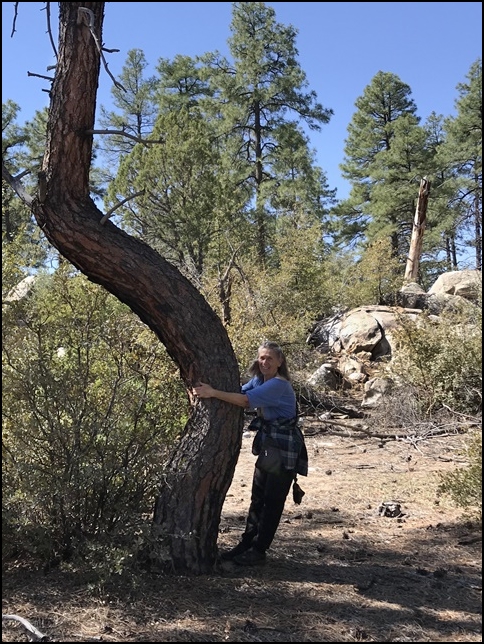 Most mornings I climb the nearest rock mound at sunrise. As I become familiar with the area, I go further away from camp, accompanied by my little thermos of tea.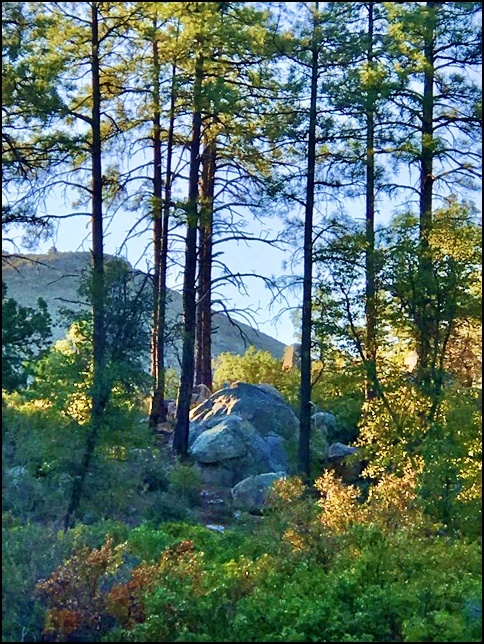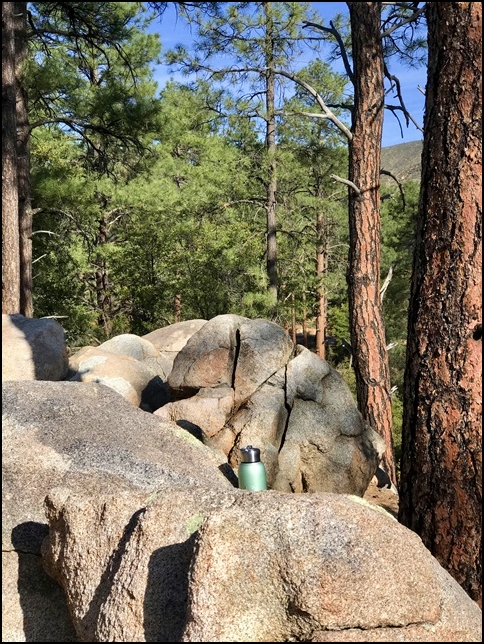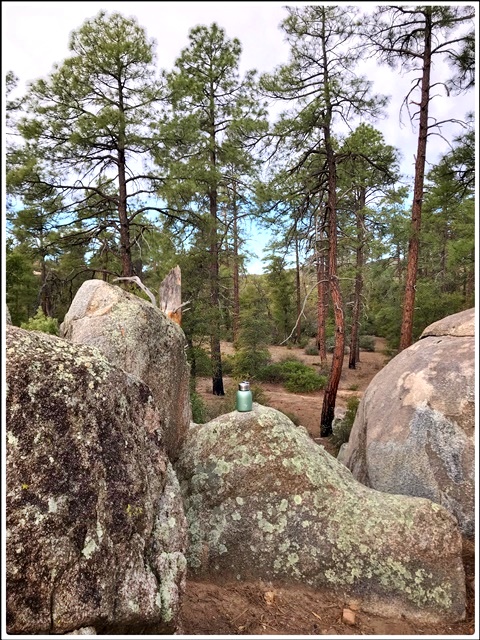 One morning I encounter our neighbor and his dog as they are returning from their early morning hike. Camping as we do, we seldom get to know other people, but I invite Tony to come over when he hears music, as Clifford plays his dulcimer outside almost every day. Tony and Kimber do come over, and we strike up a friendship, including learning of the beautiful leather work that Tony does. I even commission him to make a sheath specifically for the knife that my son Tye made for me.
Of all the places that we have camped in our years of travel, this is one of my most favorite.