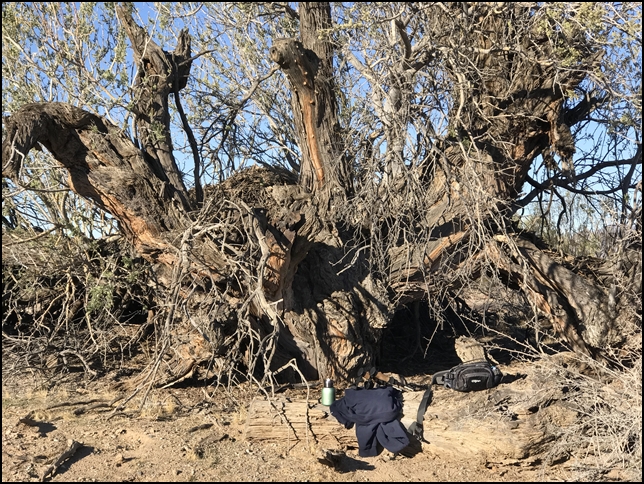 C,amped in the desert at La Posa South, south of Quartzsite, Arizona for the winter, Clifford and I have a busy lifestyle despite being retired. He works with his ham radio every day, plays music on his dulcimer, and enjoys flying with a simulator.
For me, daily walking continues, taking my fanny pack with a little thermos of tea and a small book of uplifting readings, and finding a place out of the wind to sit for quiet time. I have some favorite spots, but many days I look for a new place to sit.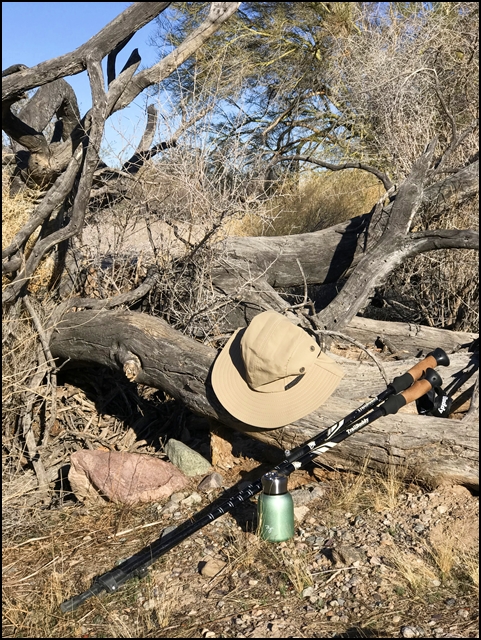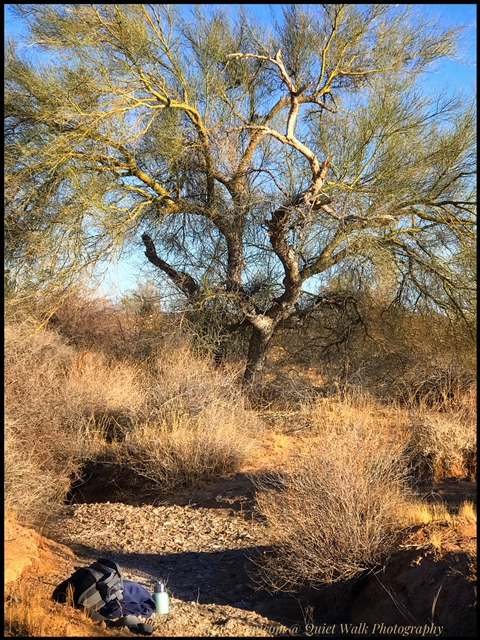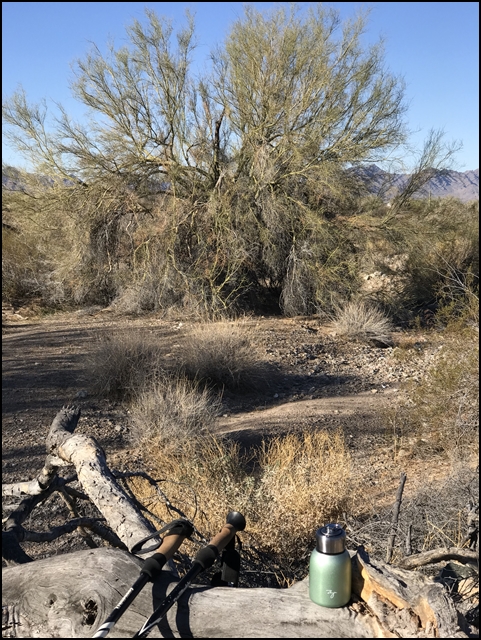 I'm always on the lookout for flowers, but this February the desert is devoid of blossoms and trees remain the focus. A type of barrel cactus and the ocotillo provide a little additional color.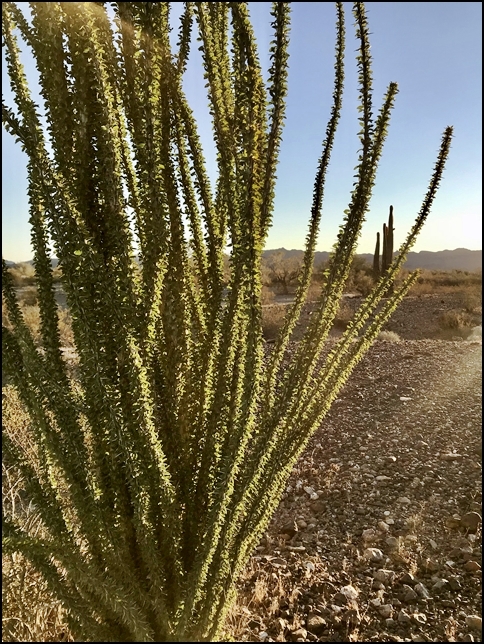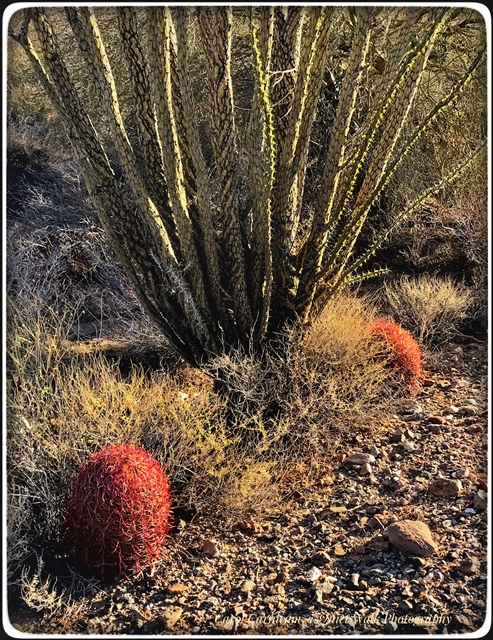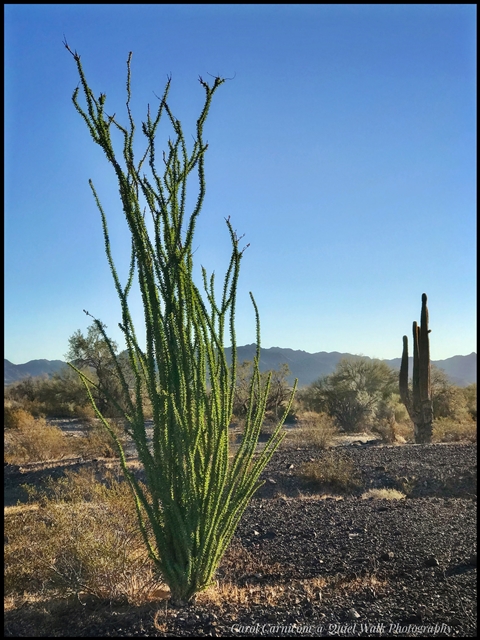 Old trees and saguaro still capture my attention.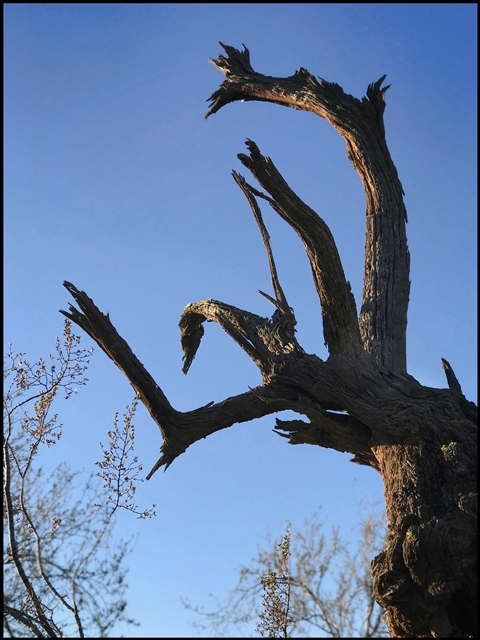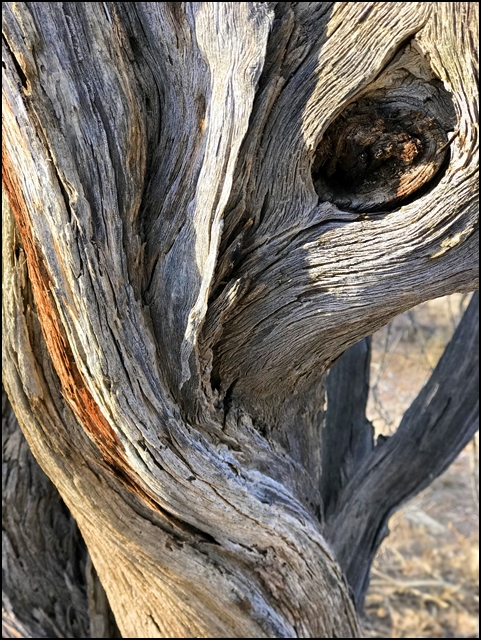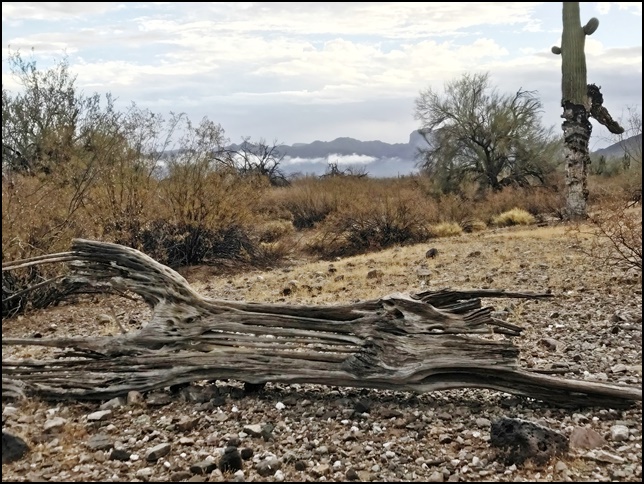 Other than the daily desert walks and music, playing fiddle tunes on the viola and occasionally taking out the cello, my time is spent editing, writing blogs, and domestic tasks – and thus does February pass.