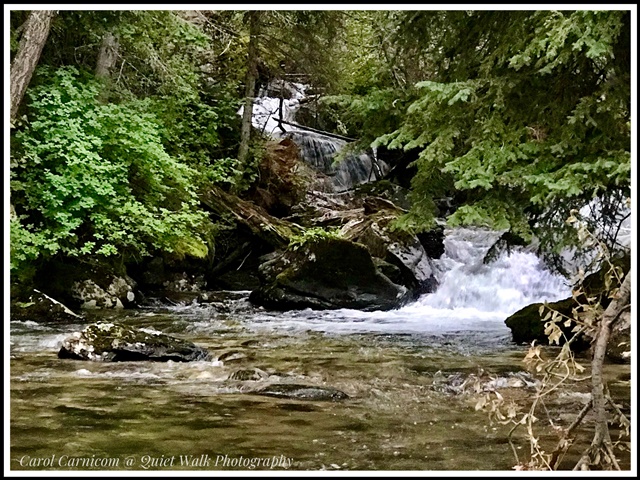 Two weeks of camping at the Charles Waters Campground, tucked into the foot of the Bitterroot Range, south of Missoula, Montana, is a delight to me. We are surrounded by mountains and trees, and Bass Creek is nearby. My idea of a great camping place, for sure, and Clifford likes it here, also.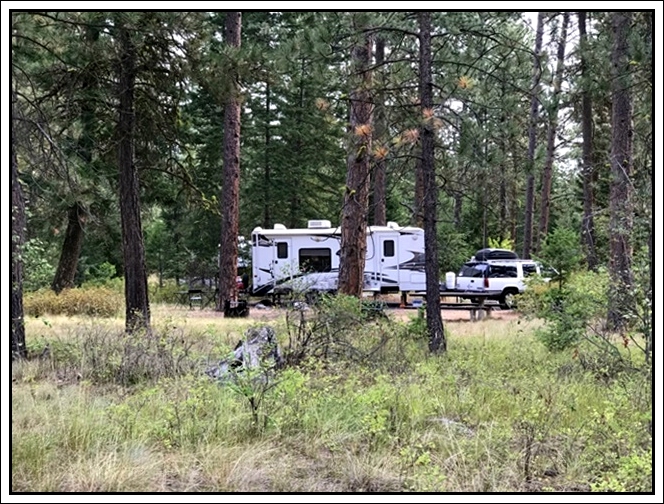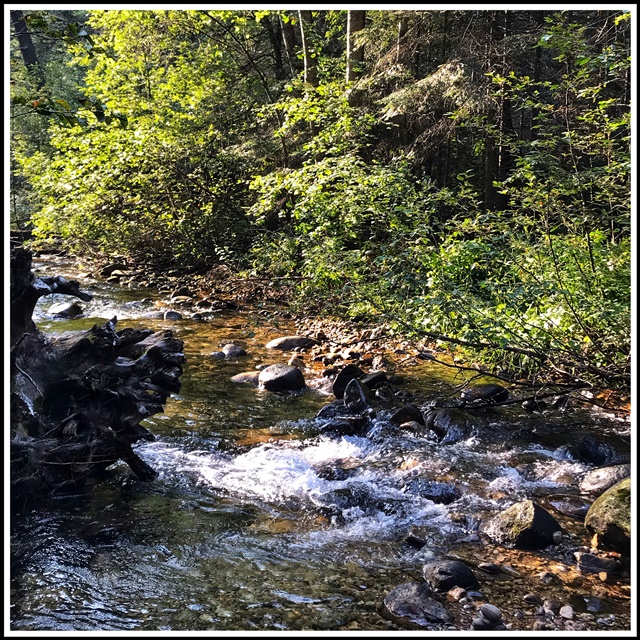 Walks at sunrise are a favorite activity for me, especially on the morning when mist hangs low in the nearby drainage. I also find delight in taking my journal and a cup of delicious organic French Press coffee out to the edge of the meadow to sit with the beauty and the silence before other campers begin their noisy day.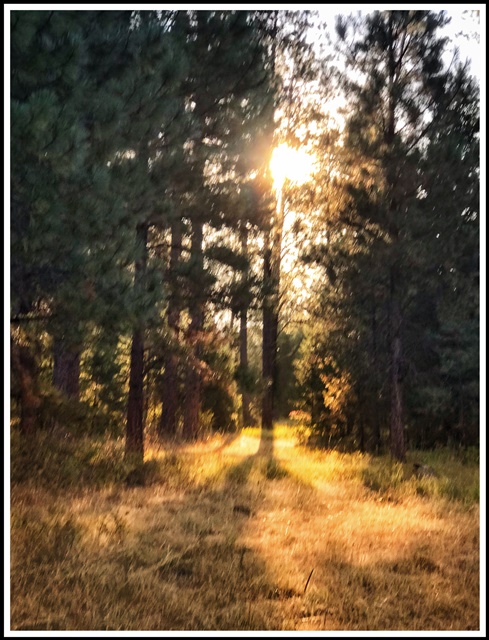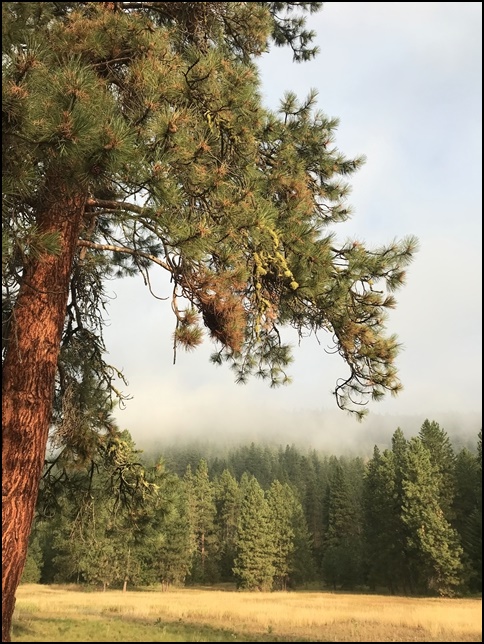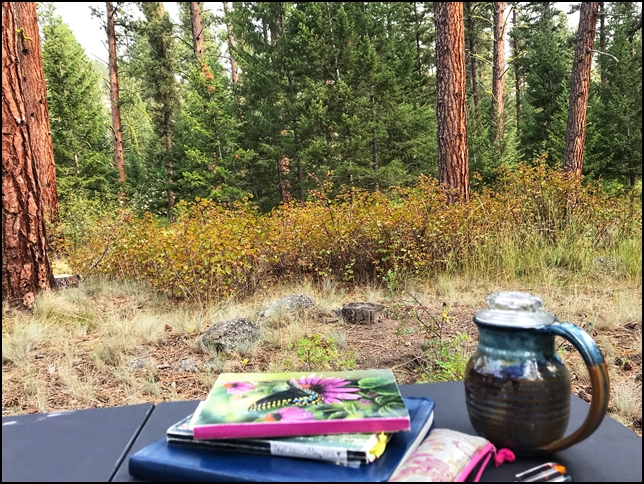 One of our first days here, my daughter Ang, quite the handyman, comes with supplies and tools to fix the damage to the underside of the RV caused by the tire blow-out when we were still back in Idaho on our way here. The steel belts of a blown tire cut deeply into the underside of an RV, as anyone who has experienced such an unfortunate event knows. We are glad for her skill and promptness in repairing this for us! Another day, Ang and another daughter, Merri, come for a picnic lunch. It is great to see them after such a long time, since covid prevented travel to Montana in 2020.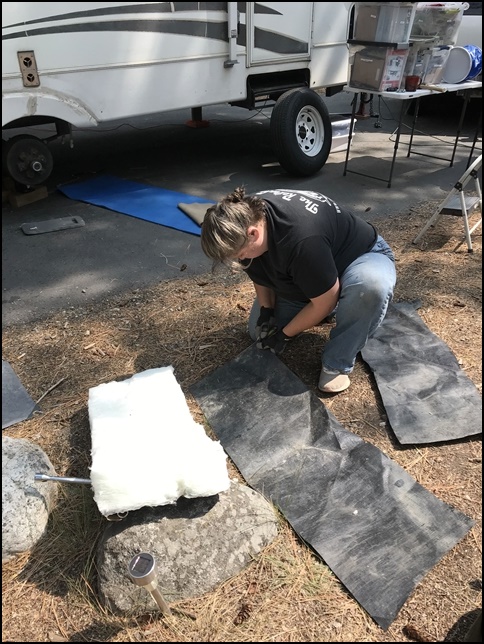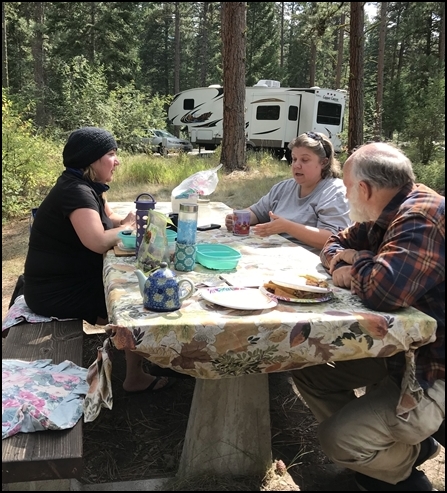 My sister Nancy comes several times and we hike Bass Creek Trail, a great hiking trail that somewhat parallels the creek tumbling down the drainage.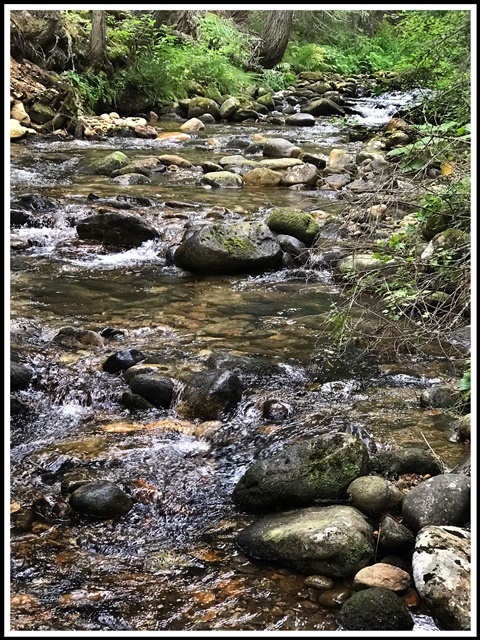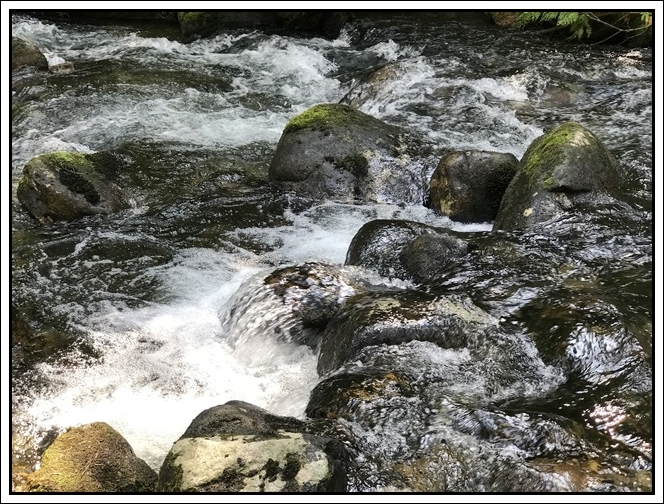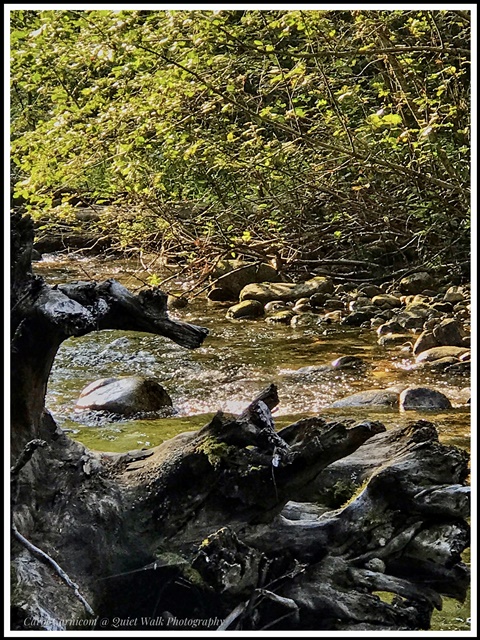 There are subtle signs of autumn as August and our two-week camping limit come to a close.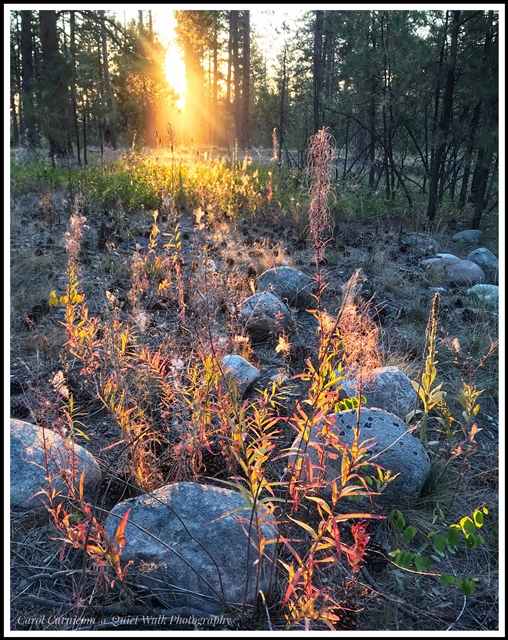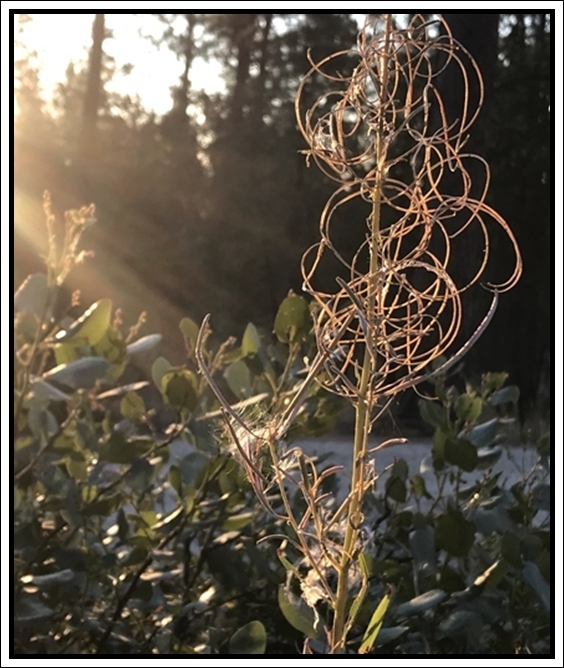 Fortunately, Nancy has a big back yard, once a horse pasture, but now a great big lawn area surrounded by trees, where we will be setting up for awhile. I will miss the creek, but Nancy's place will be pleasant for us.