Tuesday August 17, 2021
Yesterday afternoon, we discovered that our intended destination, Divide Bridge Camp-ground, has been converted to a forest fire staging area. We continued driving north on I-15 to the rest stop south of Butte, glad to find a place to pull over for the night after a long hot day of driving through the heavy forest fire smoke that has obscured the landscape since we left Provo, Utah, a couple days ago.
We spend all day (Tuesday) at the rest stop, as it is too windy for safe travel. I help Clifford with rewiring the old backup camera, as the new one is still not working. We are outside with wires and tools spread out when a thunderstorm blows in making the work more difficult, but the cool moisture is much appreciated.
The rain continues into the night and this morning (Wednesday) there is a drizzle. A photo taken yesterday, pale grey with smoke, is almost indistinguishable from a photo this morning of the drizzle, but the drizzle sure feels better!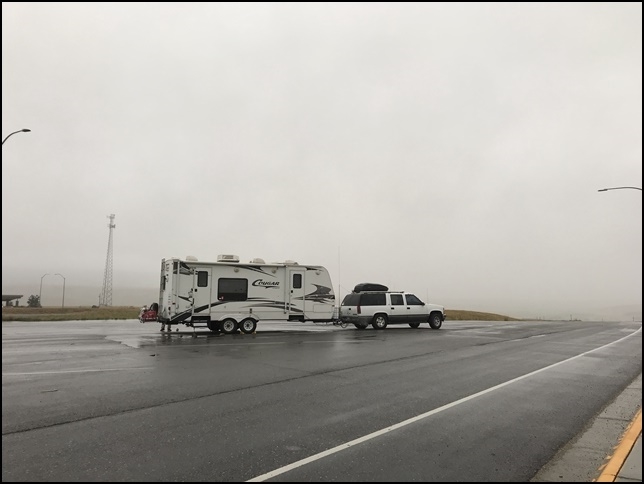 We leave the rest area about noon and as we travel west, the air quality improves and the 90+ degrees of the past days is replaced with a high of 58 degrees.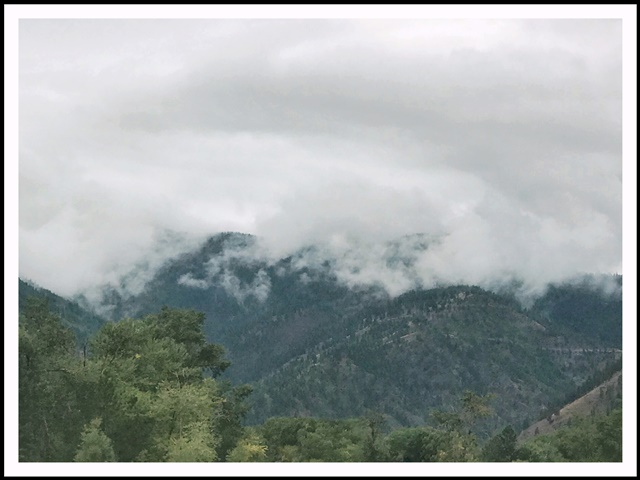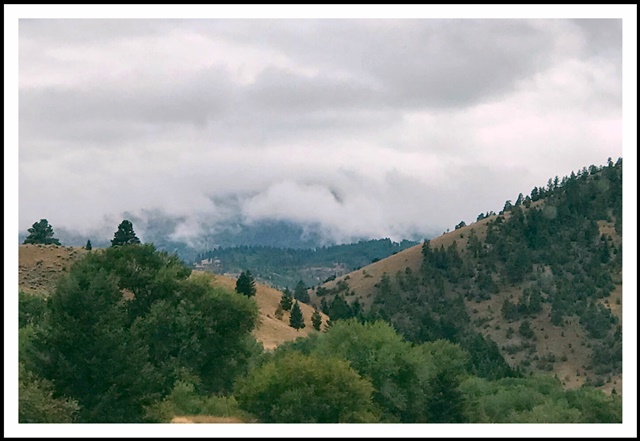 I thought we might stop at a rest area east of Missoula to spend the night, but Clifford decides to push on through to the Charles Waters Campground in the Bass Creek Recreation Area in the Bitterroot Valley south of Missoula. We arrive about 4:30 with only three sites available to choose from. Although I prefer the creekside camps, we choose a campsite that will receive enough sunlight for the solar panels.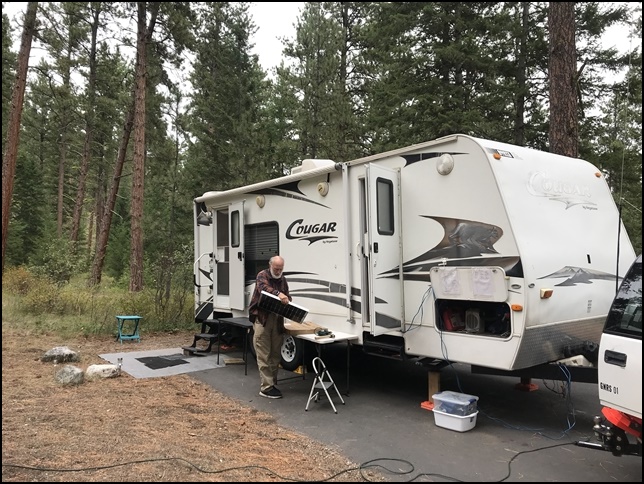 After a visit say Hello to Bass Creek, I get the kitchen set up while Clifford gets antennas and ham shack functional.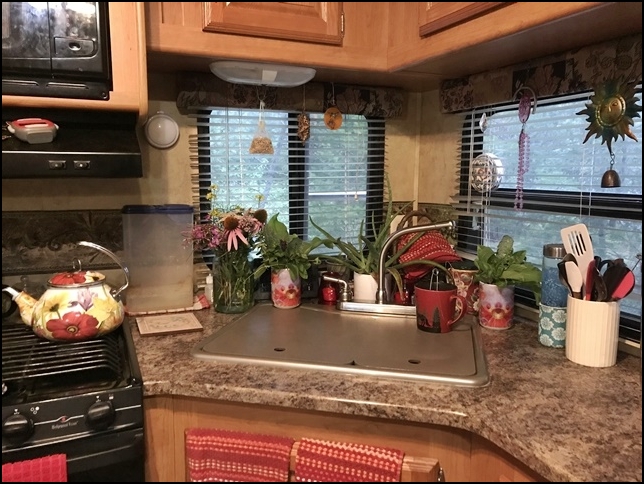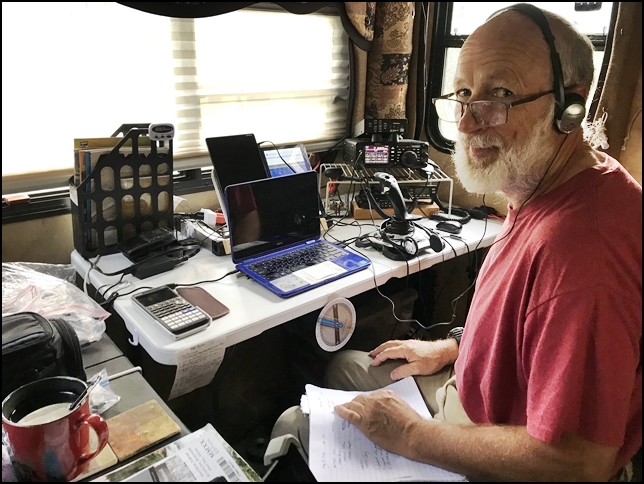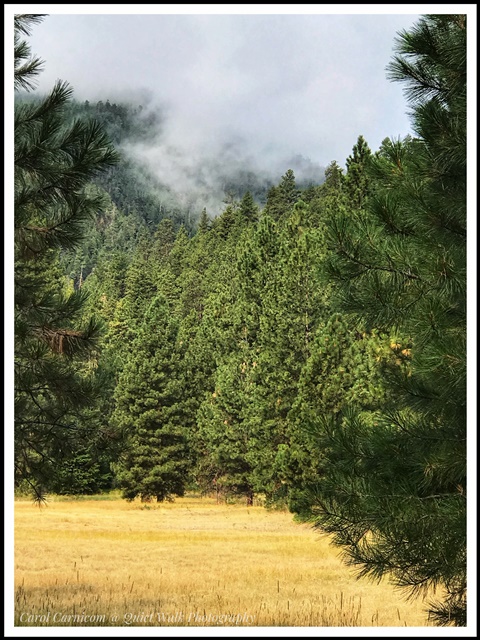 This site has a pleasing mix of meadow and tall Ponderosa pines as well as shrubs and other evergreens. It will be a very nice place for us to spend the next two weeks. We are happy to be here!