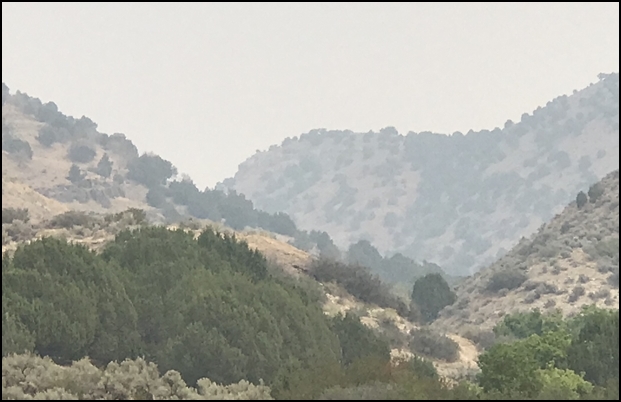 On Sunday morning, August 15, Clifford and I prepare to leave our Hip Camp as soon as possible to get through Salt Lake City in a timely manner. The further north we go, the smokier and hotter it is.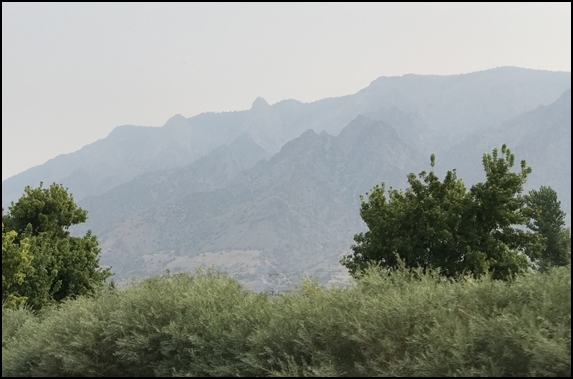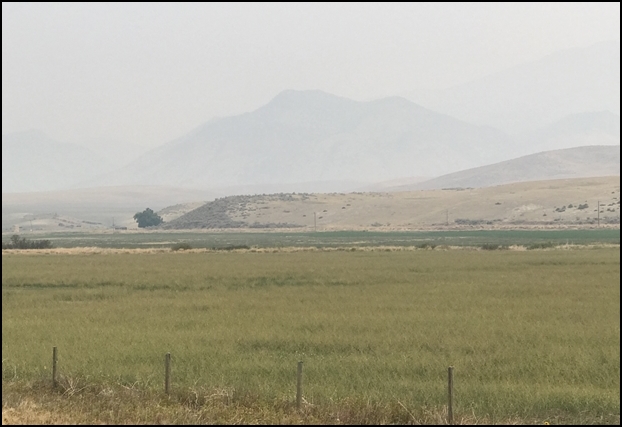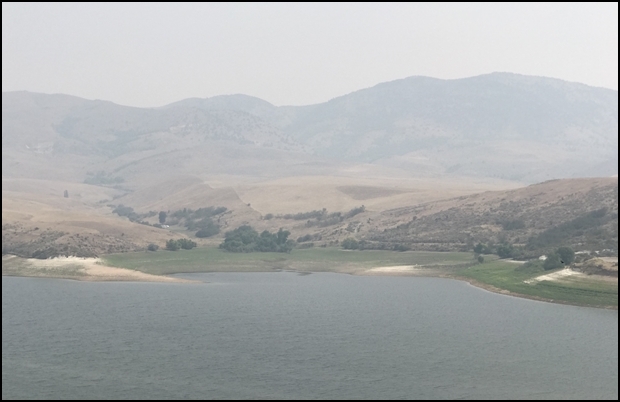 South of Pocotello, Idaho, we experience one of the worst things for travelers – a blow out on the RV. Yikes! Fortunately Clifford is able to maintain control and we get safely stopped alongside I-15. In the 95+ degree weather with absolutely no shade, Clifford begins the ordeal of changing the tire, having to unhitch and jack up the RV, and the whole tire-changing routine is done with semis whizzing by at breath-taking speeds.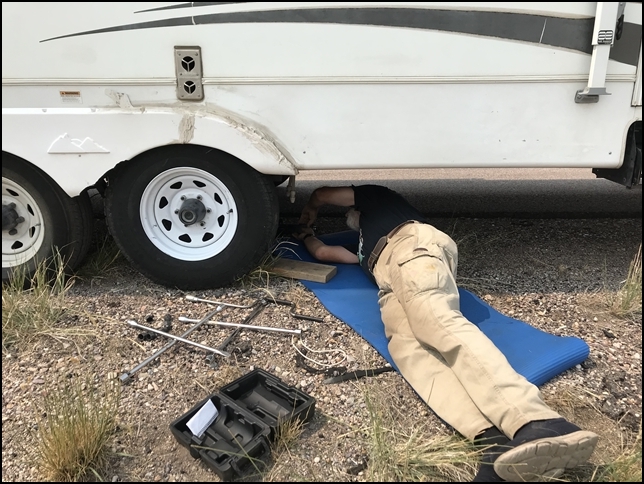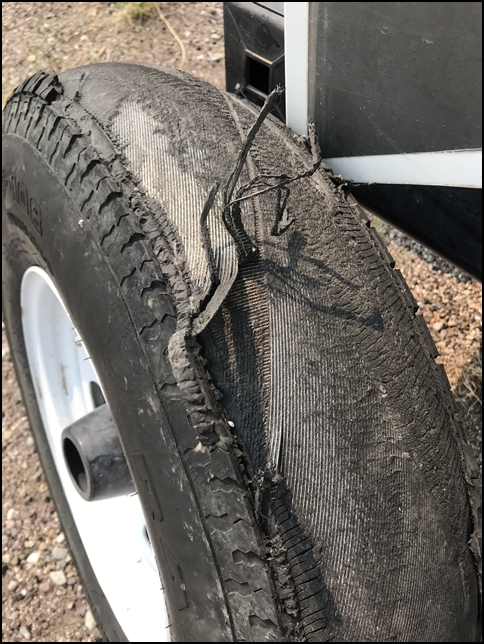 As he is finishing, a fellow stops to help and even though the tire has been changed, this man is able to take care of the problem we've been having with the RV brakes. A piece of serendipity.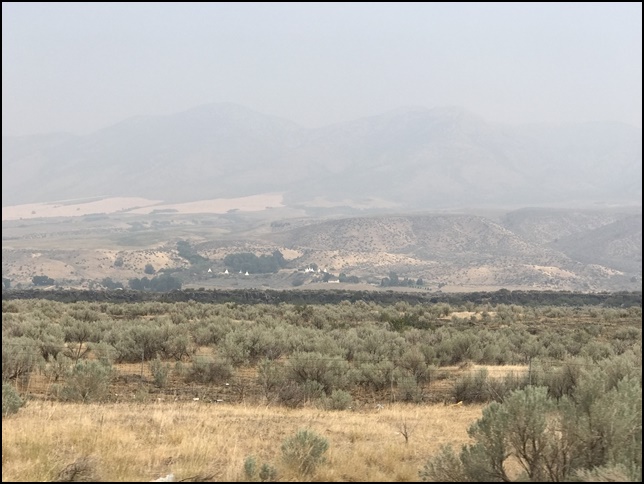 We arrive at the Idaho Falls, Idaho, Walmart in early evening with the intention of getting new tires. This Walmart does not have the tires we need and we spend the night in the crowded lower parking lot along with other Rvers.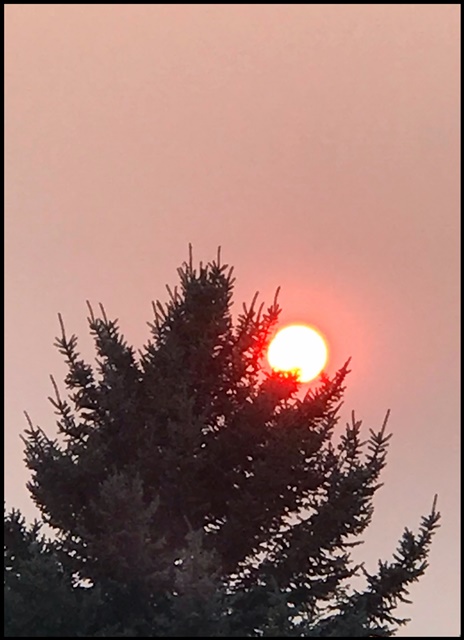 First thing Monday morning we find the Big O Tires and they fit us into their busy schedule. With new tires, we continue the northward journey. It has been a long hot day and we are looking forward to arriving our destination – the Divide Bridge BLM Campground south of Butte, Montana.
We have stayed at this campground along the Big Hole River several times. At the turn off to the campground, we are disappointed to see that it is closed, as it is being used as a fire-fighting staging area. Why was this not posted at the exit??? We have no choice but to continue on up highway 43 until we find a spot big enough to do a U-turn with Cougar and then make our way back to I-15.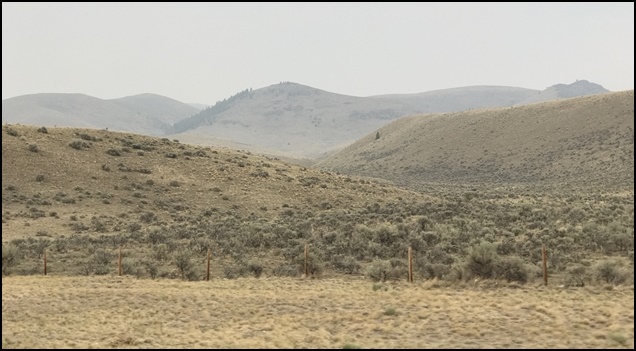 Hooray for rest areas, especially those that are large with clean facilities. We pull into the one south of Butte and park at the far end as the sun sets red. The smoke is so dense we can scarcely see the surrounding countryside. This will be our spot for tonight and we are grateful for safe accommodations.